Indian lads are being nurtured in the nursery of European Football
With 10 Indian youngsters in Barcelona's Fundación Marcet football academy. It is a good sign for the times to come for Indian football. Spain is rightfully called the cradle of European football. The young talent is learning fast and may be a sign of good things to come for Indian football.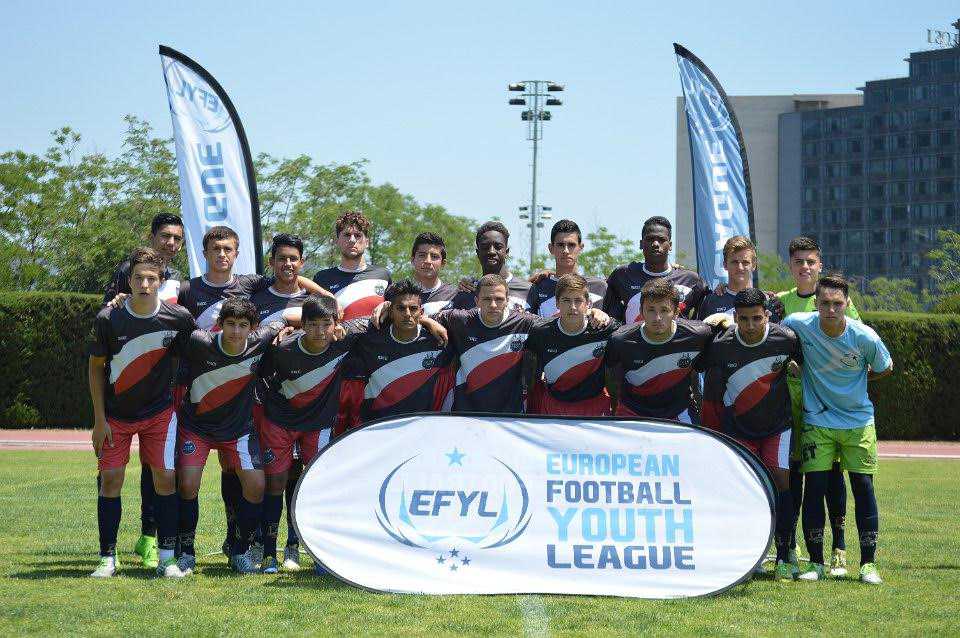 He always dreamt of dribbling the ball, caressing it, easing it into a well timed pass or go all the way to a glorious goal at the international stage. 20-year-old Shiv's dream of playing internationally has become true in Barcelona, where the young Indian talent is defending the colours of Fundación Marcet, one of the most prestigious pool of young players in Spain.
Born in Rajasthan, Shiv Pratap Singh Ranawat was the first one to arrive in the nursery of European football. Arriving in Barcelona in 2014 he immediately stood out for his skills on the pitch, so much so that it didn't take long for him to gain a place in Fundación Marcet's starting eleven. Today, more than 10 Indian footballers are playing in this prestigious 'cantera' of young footballers.
"Everybody welcomed me with open arms", recalls Shiv, the Indian midfielder who started playing football at the tender age of 13 as many of his fellow nationals. "Football is not very popular in India, but here things are different, because boys are already in a team at 6-7 years old", the midfielder says.
Shiv has realized that a lot depends on the country of playing and training to become a good football player. Firstly, in Spain there is an atmosphere of football all day long. This sport is a part of the day-to-day culture of the country. It is easy to strike a conversation with anyone on football. "This is why there are more and more Indians who leave their country in order to get an opportunity", explains Prashant, an Indian teammate of Shiv. "Here there are better facilities; it is natural for people to want to go abroad. In Europe there are the conditions to train properly".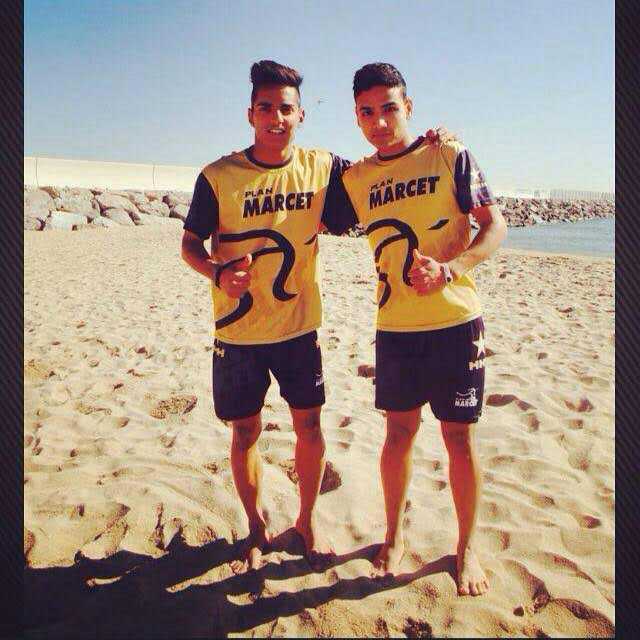 Also 20 years old, Prashant Narayan Choudhary arrived in Barcelona after Shiv, but both came from the same team: Jaipur FC. Following a rigorous selection process, Marcet chose these two young football talents a chance. Their selection turned out to a gatepass for other Indian players, as their stellar performance opened the doors of many other Indians to follow their lead.

At a recently held ceremony in the unforgettable modernist location of San Pau, all the Indian players of Fundación Marcet were officially presented to the public and the media. The president José Ignacio Marcet and several diplomatic authorities were in attendance. During the presentation, the footballers answered questions to explain their feelings, ambitions and motivations. Then, they signed their first European contract and posed for the cameras with their new Marcet shirt.
The youngsters will follow an intense training program in Barcelona. They study and leave their residence as any other boy of his age, but in his day-to-day, football comes first. From the moment they wake up until they go to bed everything is organized and planned so they can devote every possible minute to football. Besides training, they also have to attend theory, psychological, motivational sessions and the match analysis, a complete program that covers all the footballer's needs.
"We train in the morning and in the afternoon, and the intensity is always high. Besides, here we have the chance to play in great international tournaments and we are constantly next to players from other countries: Spanish, Brazilians, Argentineans… We learn a great deal from them", Shiv explains regarding to the international character of Marcet's project, in which hundreds of boys coming from the five continents coexist. The 'crème de la crème' of Under-19 world football is in this football academy.
"We select the boy not only because of his talent but because of his positive attitude and much room for improvement", states José Ignacio Marcet, chairman of Fundación Marcet that bears his name: "Both he and Shiv have evolved a great deal since their arrival to Barcelona. They are in their element because they find an atmosphere that allows getting out the best in them. They have found what they needed to make a leap forward towards first level teams".
For the Indian lads, reaching this far is an achievement in itself. However, they understand that with hard work and efforts they might trade their Marcet Jerseys for other prestigious ones like FC Barcelona, Real Madrid etc. And that's when the floodgates of football will open in India. We are rooting for the boys.
NIOS celebrates 33rd Foundation Day
Dr. Subhas Sarkar addresses the 33rd Foundation Day Celebrations of NIOS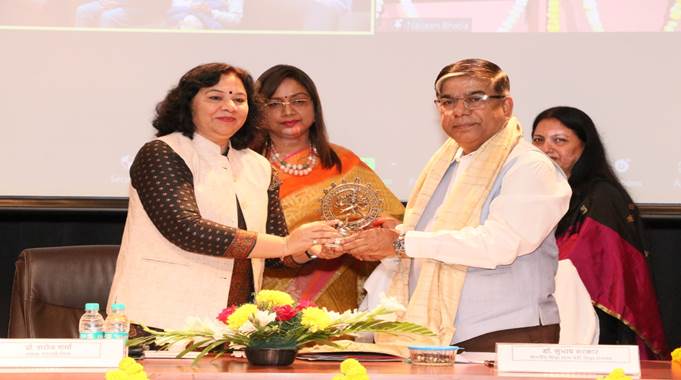 Union Minister of State for Education, Dr. Subhas Sarkar addressed the 33rd Foundation Day Celebrations of NIOS as the Chief Guest.
The function was attended by senior officials of the Ministry of Education, Chairpersons of educational institutions, Heads of Departments, officers, and staff of NIOS. Prof. Naval Kishore Ambasht, former Chairman, of NIOS and Pro-Vice Chancellor, of the Central University of Haryana, Prof. Sushma Yadav graced the occasion.
Dr. Subhas Sarkar in his address appreciated the various programmes and schemes of NIOS and said that NIOS is lighting the lamp of knowledge all over the world. Talking about the Azadi Ka Amrit Mahotsav, he mentioned that today's children will be young people in the age group of 30-40 years on the completion of 100 years of independence and will be responsible for building our nation.
He said that the Ministry of Education has entrusted NIOS with several responsibilities such as developing inclusive education resources, expanding the open and distance education system in states/UTs, translating all courses into more languages as required, creating Indian Knowledge Tradition based courses and propagating Indian culture by translating them into major foreign languages. He also praised the programmes of NIOS enrolling 10 crore adults under 'Basic Literacy Assessment', training of in-service teachers, Gender Green Project, and training in Yoga. He said that Indian Sign Language as a subject at the secondary level has been acknowledged on national and international platforms. He described the launch of an e-library called 'DEEP' by NIOS as a big step forward.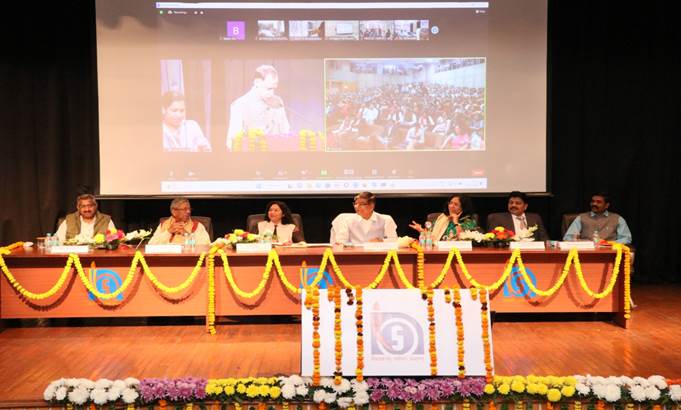 Prof. Saroj Sharma spoke about the journey of 33 years of NIOS and highlighted the special achievements. She said that NIOS is one of the two National Boards of Education under the Ministry of Education, which provides school education through Open and Distance Learning (ODL) for secondary, senior secondary, and vocational education. She elaborated on the role of NIOS in the field of education, efforts being made by NIOS for the successful implementation of the New Education Policy, Virtual Open School, Digital Library (DEEP), NEPIA Project, MoU with Ministry of Defence for Agniveer Project, setting up of Mukta Kaushal Kendras and subjects offered under Indian knowledge Tradition.
It was also conveyed by her that a curriculum called 'Aarambhika' is being developed by NIOS for catering to the Indian Diaspora.
A documentary based on the journey of 33 years of educational endeavours of NIOS was presented on the occasion. In this documentary, 'All England Badminton winner Pullela Gopichand said that most of the players in his badminton academy are getting an education from NIOS.
NIOS alumni, Ms. Niranjana and Vinod Kumar Chaudhary were also felicitated on the occasion. Shri Vinod Kumar said that only due to his education in NIOS, he was able to get the credit of making the Guinness Book of World Records 10 times (8 in Typing and 2 in sports). A proud learner of NIOS, Ms. Niranjana is a successful ventriloquist. Prof. N. K. Ambasht, former Chairman, NIOS said that in this age of technology, innovations must lead to developing 'standalone' courses for the Indian Diaspora, to achieve the goals of the National Education Policy- 2020. Pro-Vice Chancellor, Prof. Sushma Yadav said that the role of NIOS increases in the light of New Education Policy. NIOS has such potential that the institute will be able to achieve the ambitious goals of National Education Policy 2020 in the coming years.
The half-yearly magazine of NIOS 'Pragyan' was released by Dr. Subhas Sarkar on this occasion.