Indian lads are being nurtured in the nursery of European Football
With 10 Indian youngsters in Barcelona's Fundación Marcet football academy. It is a good sign for the times to come for Indian football. Spain is rightfully called the cradle of European football. The young talent is learning fast and may be a sign of good things to come for Indian football.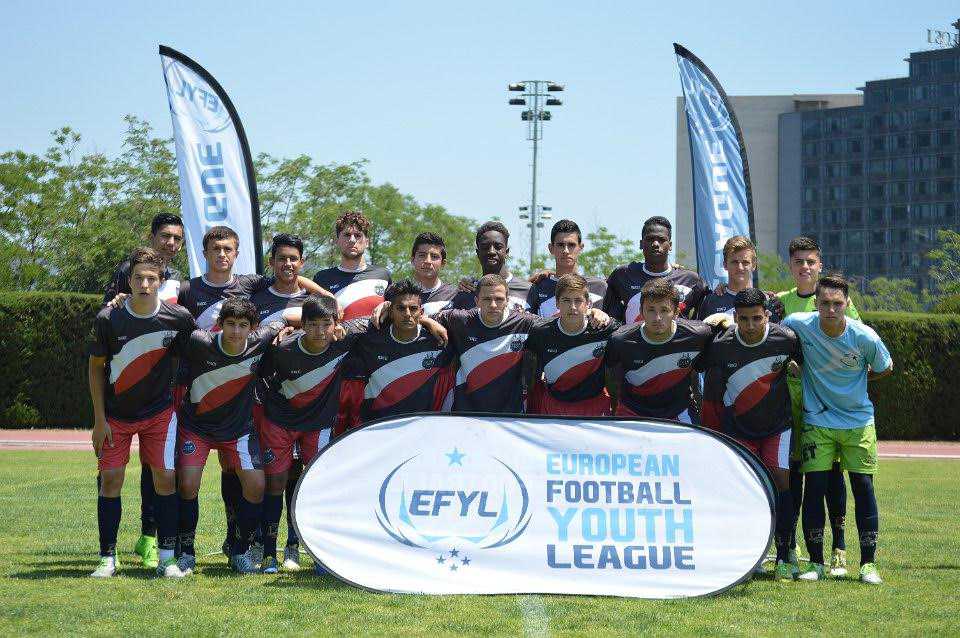 He always dreamt of dribbling the ball, caressing it, easing it into a well timed pass or go all the way to a glorious goal at the international stage. 20-year-old Shiv's dream of playing internationally has become true in Barcelona, where the young Indian talent is defending the colours of Fundación Marcet, one of the most prestigious pool of young players in Spain.
Born in Rajasthan, Shiv Pratap Singh Ranawat was the first one to arrive in the nursery of European football. Arriving in Barcelona in 2014 he immediately stood out for his skills on the pitch, so much so that it didn't take long for him to gain a place in Fundación Marcet's starting eleven. Today, more than 10 Indian footballers are playing in this prestigious 'cantera' of young footballers.
"Everybody welcomed me with open arms", recalls Shiv, the Indian midfielder who started playing football at the tender age of 13 as many of his fellow nationals. "Football is not very popular in India, but here things are different, because boys are already in a team at 6-7 years old", the midfielder says.
Shiv has realized that a lot depends on the country of playing and training to become a good football player. Firstly, in Spain there is an atmosphere of football all day long. This sport is a part of the day-to-day culture of the country. It is easy to strike a conversation with anyone on football. "This is why there are more and more Indians who leave their country in order to get an opportunity", explains Prashant, an Indian teammate of Shiv. "Here there are better facilities; it is natural for people to want to go abroad. In Europe there are the conditions to train properly".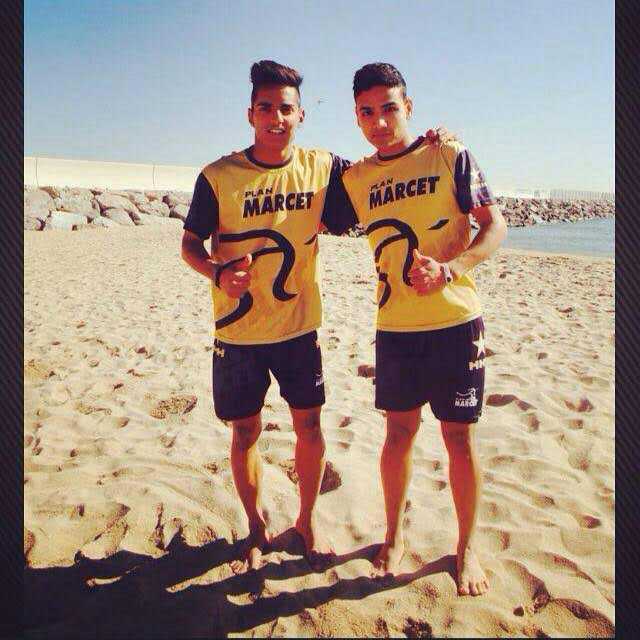 Also 20 years old, Prashant Narayan Choudhary arrived in Barcelona after Shiv, but both came from the same team: Jaipur FC. Following a rigorous selection process, Marcet chose these two young football talents a chance. Their selection turned out to a gatepass for other Indian players, as their stellar performance opened the doors of many other Indians to follow their lead.

At a recently held ceremony in the unforgettable modernist location of San Pau, all the Indian players of Fundación Marcet were officially presented to the public and the media. The president José Ignacio Marcet and several diplomatic authorities were in attendance. During the presentation, the footballers answered questions to explain their feelings, ambitions and motivations. Then, they signed their first European contract and posed for the cameras with their new Marcet shirt.
The youngsters will follow an intense training program in Barcelona. They study and leave their residence as any other boy of his age, but in his day-to-day, football comes first. From the moment they wake up until they go to bed everything is organized and planned so they can devote every possible minute to football. Besides training, they also have to attend theory, psychological, motivational sessions and the match analysis, a complete program that covers all the footballer's needs.
"We train in the morning and in the afternoon, and the intensity is always high. Besides, here we have the chance to play in great international tournaments and we are constantly next to players from other countries: Spanish, Brazilians, Argentineans… We learn a great deal from them", Shiv explains regarding to the international character of Marcet's project, in which hundreds of boys coming from the five continents coexist. The 'crème de la crème' of Under-19 world football is in this football academy.
"We select the boy not only because of his talent but because of his positive attitude and much room for improvement", states José Ignacio Marcet, chairman of Fundación Marcet that bears his name: "Both he and Shiv have evolved a great deal since their arrival to Barcelona. They are in their element because they find an atmosphere that allows getting out the best in them. They have found what they needed to make a leap forward towards first level teams".
For the Indian lads, reaching this far is an achievement in itself. However, they understand that with hard work and efforts they might trade their Marcet Jerseys for other prestigious ones like FC Barcelona, Real Madrid etc. And that's when the floodgates of football will open in India. We are rooting for the boys.
Transforming Education through Mann Ki Baat
Mann ki Baat has impacted all sections of the society, who have been inspired to contribute towards fulfilling the great goals he has set before the nation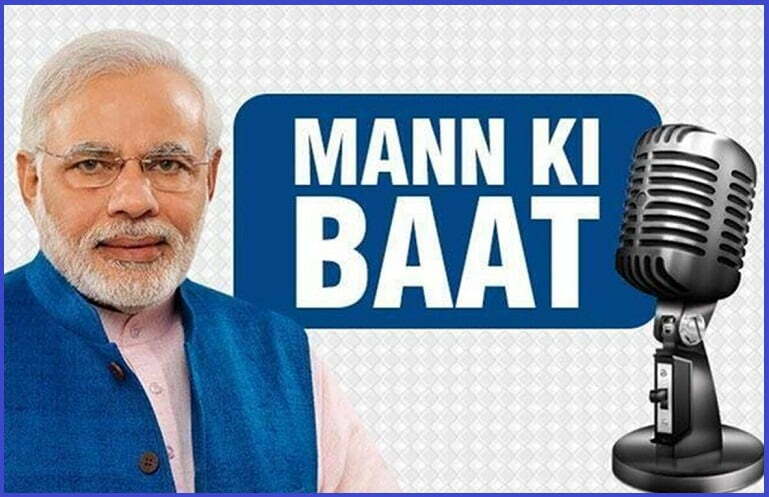 Mann ki Baat, started on 3rd October 2014 is a very popular programme of the Prime Minister of India which has completed 100 episodes in the last nine years where he has raised hundreds of varied issues for making the country better. All these issues are based on deep and sound researches, feedback from various stakeholders and practitioners from the length and breadth of the country. Through Mann ki Baat he brought the concerns, including various educational aspects before the country with facts and figures and received tremendous response from the public each time. It has impacted all sections of the society, who have been inspired to contribute towards fulfilling the great goals he has set before the nation. On 30th April, 2023  the 100th episode of the Mann ki Baat  took place and at this juncture, the glimpses of the numerous initiatives of the Ministry of Education (MoE), Government of India and it's various autonomous institutions highlight the impact the programme has on Indian education system.
MoE undertook several initiatives such as identifying young artistic talents through Kala Utsav, programmes for Ek Bharat Shreshtha Bharat, National Yoga Olympiad, encouraging Toy-based Pedagogy for schools to promote traditional Indian toys and games, Pariksha pe Charcha, NIPUN Bharat for early Literacy and Numeracy, National Digital Library for schools, NDEAR for digital education, Manodarpan and Sahyog, PM e-Vidya, SWAYAMPRABHA channels and many more. Academicians and professors of the National Council of Educational Research and Training (NCERT) too were inspired by many of the ideas that the Prime Minister brought to the notice of academia. It took several initiatives to give them a tangible form.
In the sixty-sixth episode of Mann Ki Baat, the Prime Minister gave a call to promote its traditional games and toys, and expressed his concern about the toy industry's quality and the children's health issues caused by cheap toys (made of plastic) pouring the market from unorganized sources. In the previous episodes of June and July 2020, he had already talked about being Vocal for Local and discovering ways to be engaged at home during the national lockdown through traditional games. National Education Policy 2020 too emphasized upon the joyful learning. These were taken very seriously by the Ministry of Education and within two years, through toy based pedagogy the message to promote Indian toys has reached every household. Giving space to the traditional toys in the school system, the National Curriculum Framework for Foundational stage and the Draft National Curriculum Framework for School Education, the learning-teaching materials for Foundational stage, the Handbook of Toy based Pedagogy for all stages and subjects of school education, organizing International Webinar, national and regional seminars and webinar, toy hackathon, national toy fair for school education, including a separate category of Indigenous Toys and Games in Kala Utsav from 2020 where two hundred boys and girls participated, embedding training modules in NISHTHA for Foundational and Secondary stages where more than 21 Lakh teachers have taken the module of Toy based Pedagogy are some of the significant initiatives undertaken by the NCERT and other institutions in school education and as a result of his vision for incorporating traditional Indian games and toys into the classroom for school activities the idea has penetrated into the system.
In many of his episodes of Mann ki Baat, the Prime Minister narrated the tradition of practicing yoga for mental, physical and spiritual health from ancient times, and declaring 21st June as International Yoga Day on that day in 2015 at the UN General Assembly, made the academia think of various ways to make it a part of practice for all students of the country. The Ministry of Education proposed the National Yoga Olympiad for schools under different age groups and the NCERT has been organizing this 3-day national event from 2016 onwards. For three years, the event could not take place due to COVID-19, and online Quiz had been organized instead. Hundreds of students from in the age groups of 10-18 years (Class VI-XII) reach the National level starting from school, district and state level competitions. So far, more than sixteen hundred students have participated. Thus, a very large number of schools and students take part in the different levels of event. This is the impact which Mann ki Baat has upon the people.
Mental Health and Well-Being of his people, specially children has always been a concern of the Prime Minister and he raised several issues through Mann ki Baat about the stress, pressure of examination, peer and parental pressure, all related to mental health of students. This has made several recommendations and initiatives by the Ministry including very effective programmes of Pariksha pe Charcha and Manodarpan. While Pariksha pe Charcha is an annual event where he address the students to overcome the examination stress, there are several activities under the Manodarpan since July 2020 to provide psychosocial support to students, teachers and families for mental health and emotional well-being during COVID-19 and beyond. There is a 24×7 helpline for students, parents and teachers to address the rising mental health concerns of students' well-being and promote mental health in the school system as a whole. The webpage of Manodarpan contains advisory and guidelines for students, parents and teachers, Directory of counsellors (approximately 350 counsellors, both school and college/university level) along with other support materials. Regular weekly online interactive sessions are organized and a mental health survey has been conducted to know find out the status of mental health of the students and teachers and the issues faced by them.
There have been several nation-wide digital educational programmes, specially during the COVID-19 period by the Government of India through several national educational institutes such as NCERT, CBSE, UGC, IGNOU and NIOS, etc. Maximum use of technology contributed towards fulfilling quality and universal education through programmes like NISHTHA, e-pathshala, NROER, NIPUN Bharat Abhiyan, PM e-Vidya, SWAYAMPRABHA, DIKSHA etc. to support the uninterrupted education of crores of children. Analysis of the daily rising hits show the popularity of the programmes and their outreach. These have been very supportive and several studies have been conducted of its effectiveness by NCERT. A study was conducted by RIE, Mysuru where student-teachers were included who will become the future teachers and teacher educators, whose opinions therefore play a significant role in utilizing the digital resources. The study says that 77% of the student–teachers are aware of PM-Mann Ki Baat, and they find this program useful in teaching, training and subject content as well. The study also shows that percentage of the student-teachers' awareness is 81% for e-pathshala, 78% for DIKSHA, 78% for SWAYAM, 52% for NISHTHA, 38% for NROER and only 36% for SWAYAM Prabha. NIPUN Bharat Mission has proved to be an effective teaching methodology after the New Education Policy 2020 and various initiatives have been taken up the NCERT under the guidance of Ministry of Education.
Some of the initiatives taken up by the Ministry of Education and the NCERT have been studied by the faculty members, and a special issue of Indian Educational Review (IER), one of the prestigious journals of NCERT, April 2023 has been brought out highlighting the impact of 'Mann Ki Baat', having ten research papers, three in English, two each in Marathi, Gujarati and Kannada, and one is in Odia.