Parikrma Champions League 2018: A Championship to Break Down Social Barriers
This year at PCL – meet teams from Dubai, Nagpur, Belgaum and Goa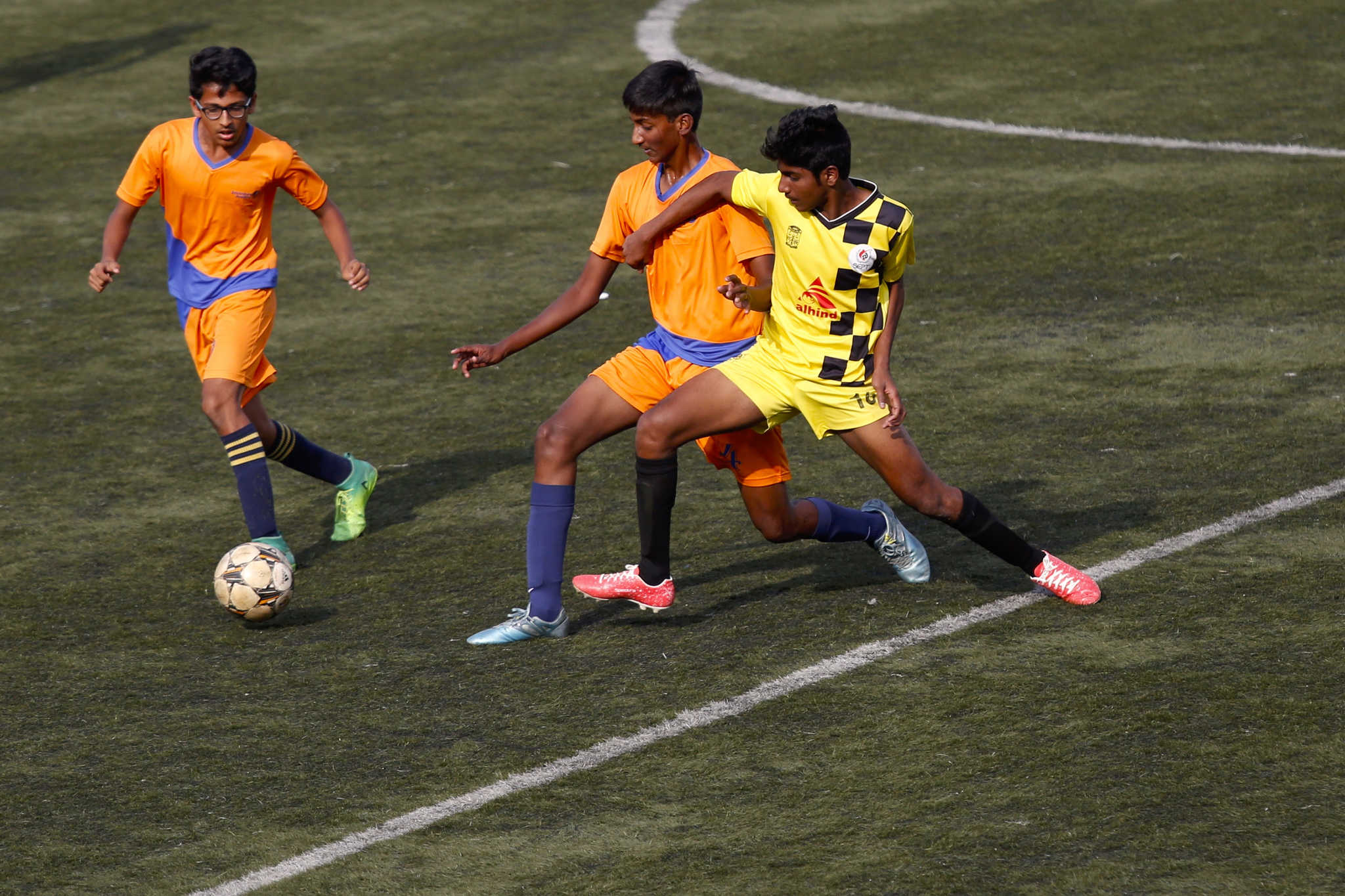 A football championship match that will witness not only the best football teams from schools in the city but a school from Dubai, from Belgaum, Nagpur and Goa battling for the Equality Cup – a Cup that symbolizes the breaking down of social barriers.
What's new this year? The league will take place on the fantastic grounds at the newly built Padukone-Dravid Centre for Sports Excellence.
After raising the bar for school football sport in the city the last few years, the Parikrma Champions League in association with CGI, a one-of-a-kind U-16 boys football tournament, is back with the 8th championship tournament, which promises to be bigger and better.
What to expect at PCL 2018?
A total of 16 schools will be participating including 1 from Dubai and 1 from Belgaum, from Nagpur, from Goa and government school children will be given the opportunity too.

The Coachers' Pledge – where all participating coaches pledge fair play.

A special exhibition mixed match (both girls and boys).

State-of-the-art technology (bone-density test) used to determine students' ages correctly.

Large LED screens with custom-made animations, live video feed and a unique score tracking system. Young players will feel like real professionals as they walk onto the field through a tunnel, being cheered on by crowds.

Outstanding individual performances and skill will be awarded with exciting prizes.

Exhibition match on the morning of the finals. Spotters will identify the most skilled players from 16 teams to form a Parikrma All-Star team that will take on CEOs of Bengaluru's leading corporate companies in a 20-minute exhibition match.

In an effort to raise the level of the game each year, the matches this year will have 20-minute halves and the Semi-Finals and Finals will have 30-minute halves. The Parikrma Champions League 2018 will be a ranking tournament for the top 8 teams who will move into the Quarter Finals after the league stage.
The Parikrma Champions League has been made possible thanks to the support of the CGI and the Padukone-Dravid Centre for Sports Excellence. Identiti will provide all the clothing for the officials. Manipal Hospital will provide medical support for the tournament, ensuring that a doctor and nurse are present at the stadium on all five days in case of any injuries or medical emergency.
"We are really happy and proud of our eighth PCL. Each year, we have grown, evolved, unceasingly working towards making PCL one of the best state-of-the-art football tournaments in the city. Through this platform, we not only want to keep the spirit and passion of this much beloved sport alive – but persistently shed light on the importance and benefits of sports in schools," says Shukla Bose, founder, CEO, Parikrma Humanity Foundation.
What is PCL?
Despite having an excellent football team, Parikrma was often left out of inter-school football leagues hosted by various elite and international schools in Bangalore. In an effort to create a level playing field and oppose this fragmented and unequal system, we launched our own football tournament – the Parikrma Champions League (PCL). The event has truly raised the bar for school level events and, since its inception in 2011, has become one of the most coveted inter-school football tournaments in Bangalore.
Parikrma shared a Memorandum of Recommendation with the Government stressing the critical importance of sports in schools in the year 2015.
The birth of Parikrma FC
A football club for the alumni and owned by Parikrma, the Parikrma FC is a testimony of our children's passion and respect for the sport. This club was born in 2013, when Parikrma Foundation provided a platform for talented footballers both students, alumni and staff to take their passion a step further. Parikrma FC started as a Bangalore Division C team, and is an A Division team today!
The Parikrma Girls Football Club
We launched the Girls Football Club this year and our team participated in the Karnataka Football league and reached semi-finals. The team captain even won the best mid-fielder award.
About Parikrma Humanity Foundation
In the year 2003, 165 children from marginalized families started a new chapter in life, huddled together on a small roof-top in a school in Rajendranagar, Bengaluru. Today, with four schools (Jayanagar, Koramangala, Sahakarnagar and Nandini Layout) and one junior college, Parikrma Humanity Foundation continues to offer high quality education (CBSE), hope and support to thousands of children from four orphanages and over 90 slums in the city.
We support each of our children right from 5 years old until they are an active and contributing member of society (25 years). We have the highest attendance in the country at 96% and the lowest drop-out rate at less than 1%. For more information, log on to: www.parikrmafoundation.org.
What: Parikrma Champions League- 8th Edition
When: 22 – 24 November, 2018
Where: Padukone-Dravid Centre for Sports Excellence, Yelahanka
Oxford University Press India releases early-year solutions aligned with National Curriculum Framework for Foundational Stages (NCF-FS) and NEP 2020
The flagship OUP titles My Learning Train (pre-primary and primary), Oxford Advantage Little Champ (blended product for beginners and levels 1&2) and New Enjoying Mathematics (grades 1,2) emphasise interactivity-oriented approach conforming to the National Curriculum Framework for Foundational Stages 2022.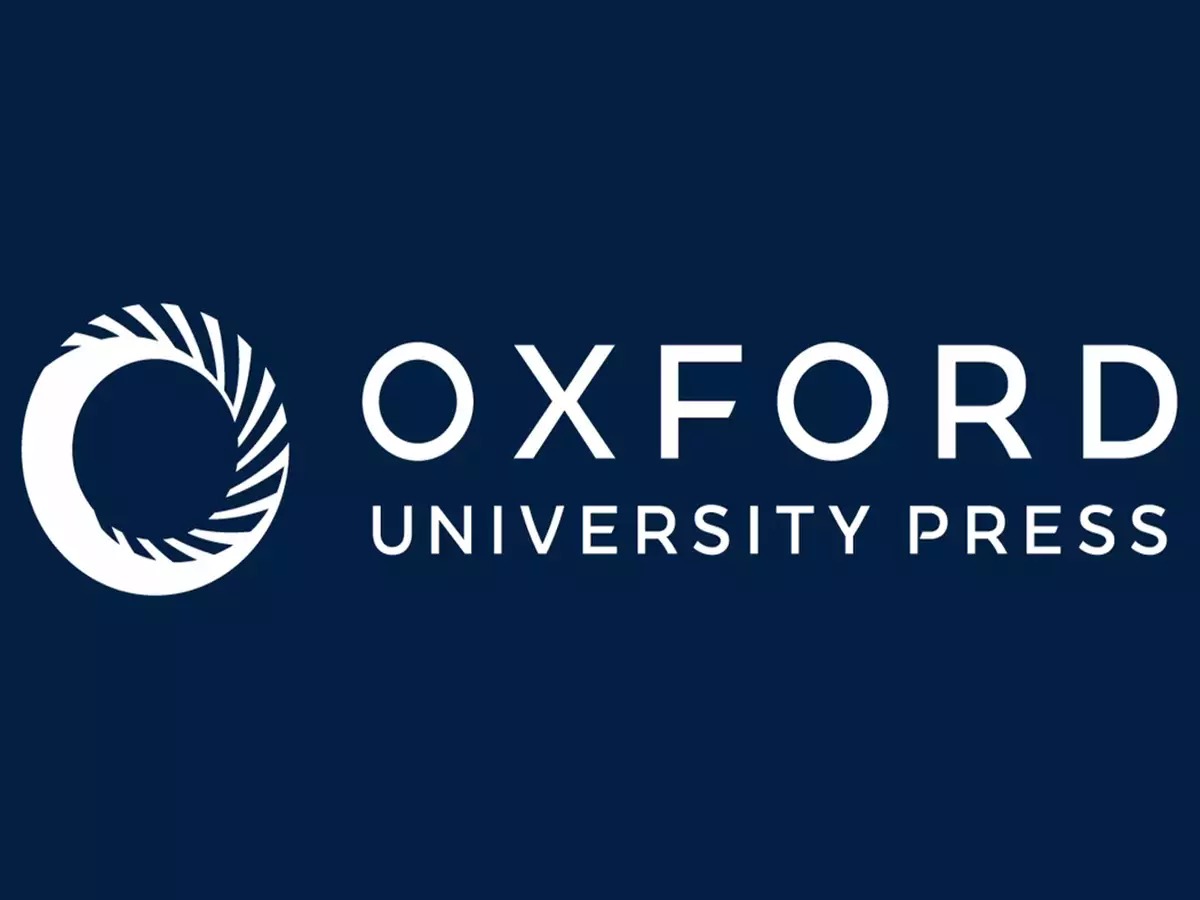 Oxford University Press India (OUP), a department of the prestigious University of Oxford, has released its early-year range of blended solutions conforming to the National Curriculum Framework 2022 for Foundational Stages (NCF-FS) based on the recommendations of the National Education Policy (NEP) 2020.  A leader in the K-8 education segment in India, OUP is one of the first solution providers to launch NCF-FS aligned series of schoolbooks, workbooks and blended products.
The newly designed series of blended products are based on the recommendations of NCF-FS for a seamless developmental continuum for children between the age groups of 3-8 covering Early Childhood Care and Education of the first three years and classes 1 and 2, with teachers as torch bearer of this change. Transitioning to the new curricular and pedagogical structure, the products are available in print and digital (blended) formats to be deployed by the partner schools in the upcoming academic session 2023-24.
Releasing India's first series of NCF-FS aligned solutions, Sumanta Datta, Managing Director, Oxford University Press India, said, "OUP has been instrumental in providing research and pedagogy based high-quality content to the learners. In the last eleven decades of our presence in India, OUP has been trusted for providing meaningful content, learning resources and for extending support to school teachers and parents to offer holistic learning. We welcome the National Curriculum Framework for the Foundational Stage (NCF-FS) and assure that our products would empower teachers and educators to implement the objectives of NEP2020 while incorporating 21st century skills of communication, critical thinking, creativity and collaboration through many of its features."
About the newly released blended solutions:
Oxford Advantage Little Champ is a blended product, available both in print and digital formats.  It follows theme-based approach to help children achieve foundational literacy and numeracy and build general awareness about their surroundings.  For beginners, and levels 1 and 2, Little Champ uses age-appropriate text and illustrations for visual appeal, audio-visuals and storytelling to introduce letters in a fun way, number rhymes for numeral recognition, augment-reality enabled colouring sheets, visual arts and more. Following NCF's five steps learning process Panchaadi, OUP's Little Champ is mapped to the five domains of physical development, socio-emotional and ethical development, cognitive development, language and literacy development.
The interactive training series My Learning Train introduces teachers to Kinolearn and Kinophonics activity-based methodologies developed in India by the author Sonia Relia.  Using easily accessible resources across different regions, this series brings treasure bogies of activities, resource books, workbooks, stories, rhymes, folk tools, rhythms and music, art, games, templates, extended story banks with bilingual stories, flashcards, boardgames, worksheets, finger puppets, posters and much more that help children to comprehend and develop skills across all learning domains and learning styles. It focuses on inherent skill development and learning-by-doing and uses activities to introduce concepts and reinforce learning.
OUP also recently revised its bestselling Mathematics series

–

New Enjoying Mathematics to cover all five levels of the Foundational Stage (3 years of pre-primary, along with grades 1 and 2). The series covers all maths-specific competencies listed in the NCF for the foundational stage.  The series author Aashalata Badami deploys ELPS method (E-experience with concrete objects, L-language, P-picture, S-symbol) for concept-building and incorporates an activity-oriented approach, which aims to remove maths phobia from the minds of young learners. The series emphasises on the cognitive, creative, and physical development of children, using a variety of tools to connect ideas with their immediate world and interests.
The National Curriculum Framework for Foundational Stage (NCF-FS), released in October 2022 marks a paradigm shift in our understanding of education.  It sets clear guidelines towards play and activity-based learning rooted in Indian ethos. NCF-FS recommends a seamless developmental continuum for children between the age groups of 3-8 covering early childhood care and education for the first three years and classes 1 and 2, with teachers as torchbearers of this change.
***
About Oxford University Press
Oxford University Press (OUP) is a department of the University of Oxford. It further affirms the University's objective of excellence in research, scholarship, and education by publishing worldwide. OUP is the world's largest university press with the widest global presence. It publishes in many countries, in more than 40 languages, and in a variety of formats – print and digital. OUP products cover an extremely broad academic and educational spectrum, and it aims to make content available to users in a format that suits them best.
OUP celebrates 110 years of its presence in India. Branching out from publishing – OUP India has emerged as an integrated education services provider.  OUP products cover an extremely broad academic and educational spectrum; publishing for all audiences – from pre-school to secondary level schoolchildren; students to academics; general readers to researchers; individuals to institutions.
Learn more about OUP at www.india.oup.com