An insider account of Malala's first electoral battle
World's youngest nobel laureate, Malala Yousafzai contested her first electoral battle recently when she threw her hat in the ring for the post of Head Girl in her school in Birmingham. Here is a blow by blow account.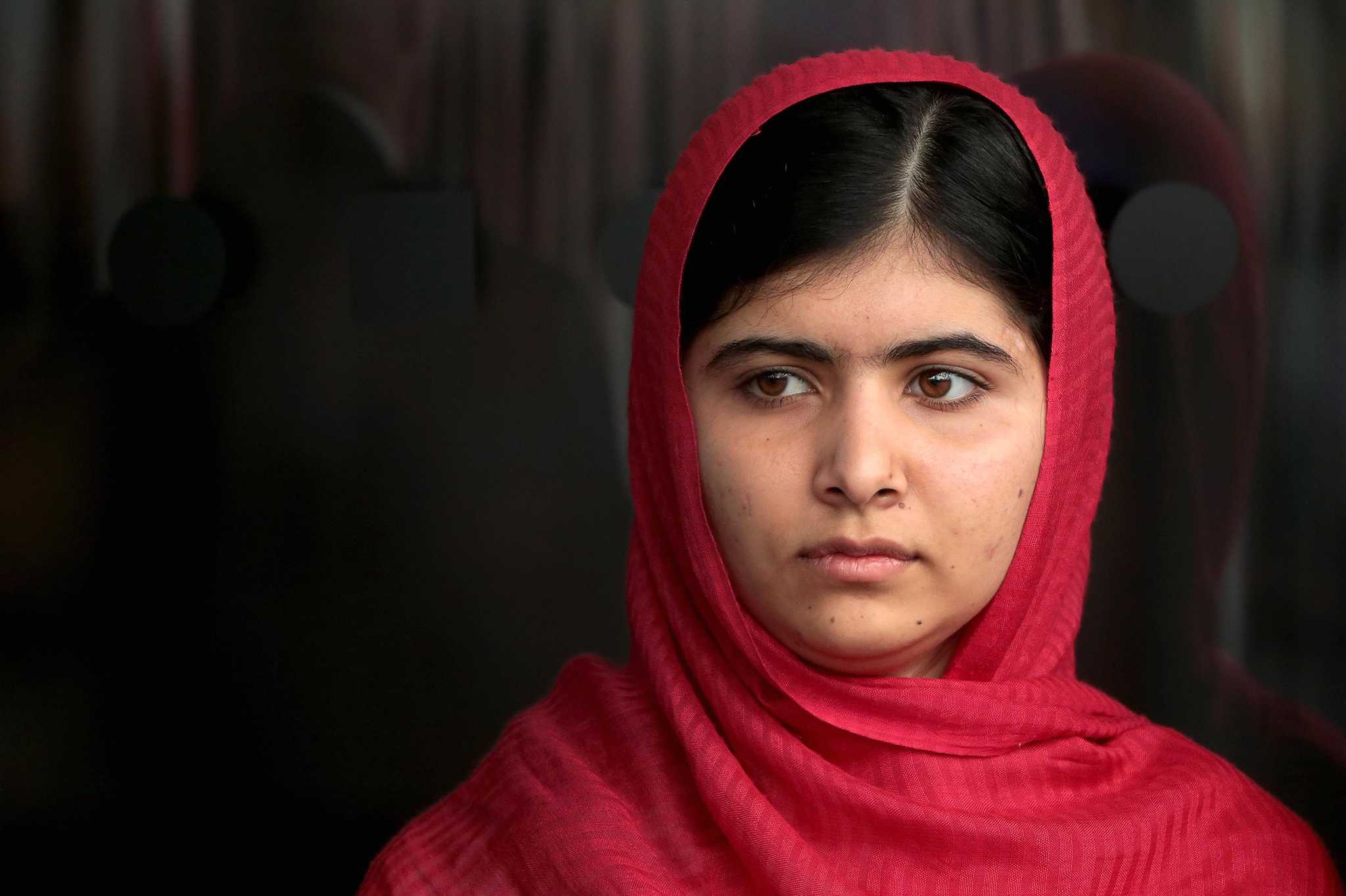 What do you say to an 18 year old who acknowledges the qualities of her opponent with grace and humility? She says her friend in the Opposition is "committed, hardworking, a kind person, a good student and is a role model to all girls of her school including me."
Her ambitions and desires are ordinary but there is everything extraordinary in her approach towards them. Don't young adults her age have a tendency to overestimate their abilities and underestimate others; has this generation been stereotyped? However, this is no ordinary teen, this one is the world's youngest Nobel Laureate.
Malala Yousafzai, winner of the Nobel Peace Prize, 2014 wants to be the head girl of her school in Birmingham. She admits that it would be embarrassing if she loses and hence, is working with resolve to win her first electoral battle when the school's students and teachers vote to elect the student leader of their school.
She explains the various stages of the selection process for her school's top job — in the first stage, the candidate writes a letter outlining her suitability for the position and their ideas about developing their role. Exuding confidence, Malala has worked diligently on her letter saying she worked as a "maths mentor for a class 8 student" and that "this engagement with juniors shows her commitment towards her school." While building a case for her candidature she cautiously rests her arguments on "her creative ideas, communication skills, commitment and passion.
Conducting a SWOT analysis of where she stands versus her fellow candidate, she adds that while her competitor is a theatre artist who recently played the lead role of Éponine Thénardier from Les Misérables in a school play, she herself is a debater with a proven track record of representing her school on several inter-school competitions and has been relentlessly working on her communication skills. Her letter concludes. In fact on that day, Malala attended a concert in which her challenger is performing.
2 weeks later, she had been selected for the third and the final round along with 4 other girls including the one she thought was a strong candidate and was supposed to deliver a speech in front of the entire school with the others. A long list of applicants was drawn on the basis of the letters to the principal and candidates had to undergo 2 rigorous rounds of interviews before the selection to this stage.
Her speech indicated her unbroken bond with her home in Swat Valley in Pakistan. She recounted stories of her childhood that have shaped her present. Conscious that her home is still 3692 miles away in Pakistan, she reminds her schoolmates that she has been in the UK for just 3 years and thanks to her school, she is able to pursue her dream of getting an education.
Her sparkling wit reflects her grit, when she says "Despite being one of the shortest girls, even with a bit high heels and the majority of year 7s being taller than me, I believe I have the qualities, ideas and most importantly the passion and ambition a head girl needs, as they say, good things come in small packages."
The school voted. Malala didn't become the head girl. She was elected as the Deputy leader of her school.
"It was a close contest," she says in graceful acceptance as the second in command. With no bitterness, Malala communicated to the newly elected head-girl that she would work with her in complete sync and they would form a great team.
Today as she invariably prepares for the next stages in her life, Malala Yousafzai continues to prove that she is tough and there are lessons to be learnt from every lost battle. Her next stop could be Oxford University where she is applying to study Politics, Philosophy and Economics where Benazir Bhutto her Country's first woman Prime Minister was the president of the Oxford Union. Is it a telltale sign? Time will tell.
Image Courtesy: www.nbcnews.com
SHE STEM 2022 honours and celebrates women
SHE STEM 2022 encourages students to 'Unleash their imagination' as part of the Sweden India Nobel Memorial Week.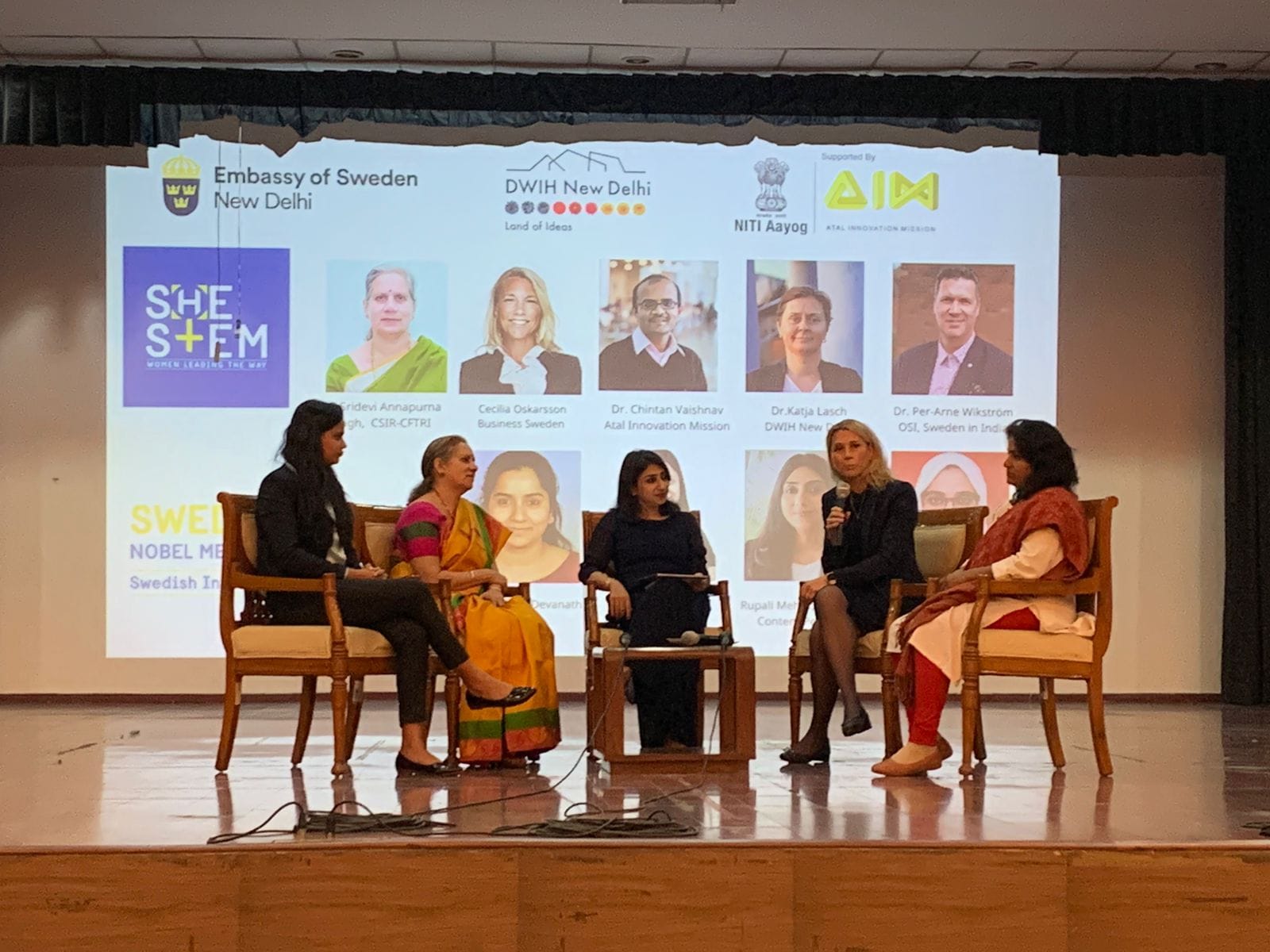 As part of the Sweden-India Nobel Memorial Week, SHE STEM, the annual event to celebrate women in the fields of science, technology, engineering, mathematics, and sustainability, was successfully held for the third year in a row.
The annual event is organized by the Sweden Embassy in India in partnership with the Atal Innovation Mission of the Government of India and the German Centre of Innovation and Research (DWIH New Delhi).
Ambassador of Sweden to India H.E. Jan Thesleff, who also addressed the students via a video message said, "We are very happy to continue the tradition of SHE STEM – it is a flagship event of the Sweden-India Nobel Memorial Week. Congratulations to all the winners of this year's SHE STEM Video challenge."
Dr. Chintan Vaishnav, Director of ATAL Innovation Mission said, "Today, the face of women's involvement in STEM is changing and the rate of participation has increased. It was in ATL Marathon 2021, that there was a spike where the women's participation was 49%. A strong STEM education will go a long way in cultivating such critical thinkers."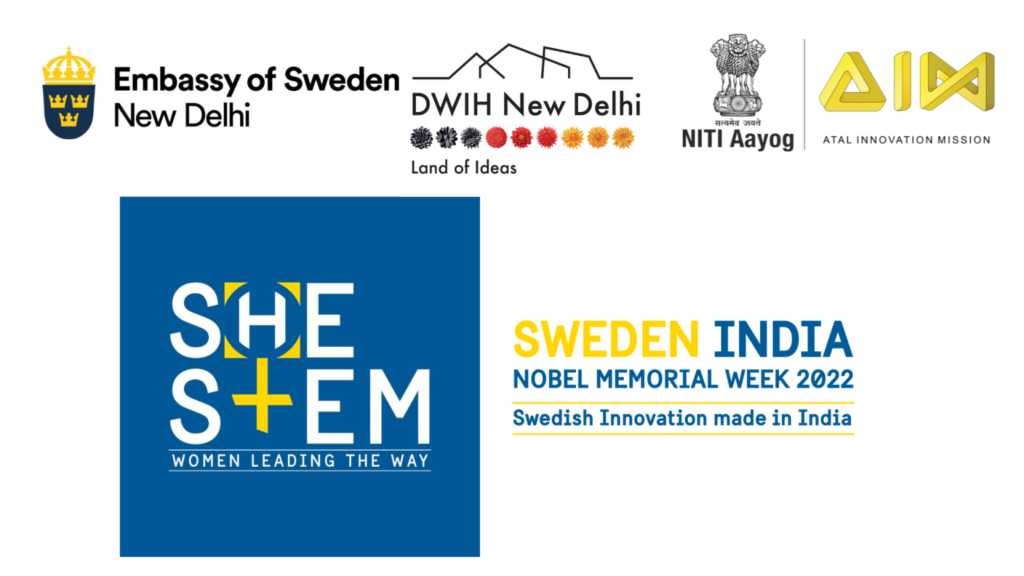 SHE STEM 2022 began with a musical performance by the students of Darbari Lal DAV Model School, New Delhi, the host school for SHE STEM 2022, followed by talks, and a panel discussion with women in the fields of STEM and business, including D. Sridevi Annapurna Singh, Director of Council of Scientific and Industrial Research – Central Food Technological Research (CSIR-CFTRI), Ministry of Science and Technology, Government. of India.
Dr. Annapurna Singh has done extensive work in the development of supplementary foods for undernourished children and in studying the impact of protein-rich food on children. She spoke to the audience about the need for women in fields of STEM to bring in their unique perspectives to problem-solving for a sustainable future.
Other participants included Cecilia Oskarsson, Trade, and Invest Commissioner of Sweden to India, who shared her thoughts on the role of diversity in triggering and enabling positive changes for girls and women, Mamta Kumari, co-founder and CEO of Prepbytes, an ed-tech company in India, and Dr. Vasudharani Devanathan, Neurobiologist and Professor of Biology at the Indian Institute of Science Education Research (IISER). Rupali Mehra, Founder of Content People AB moderated the event.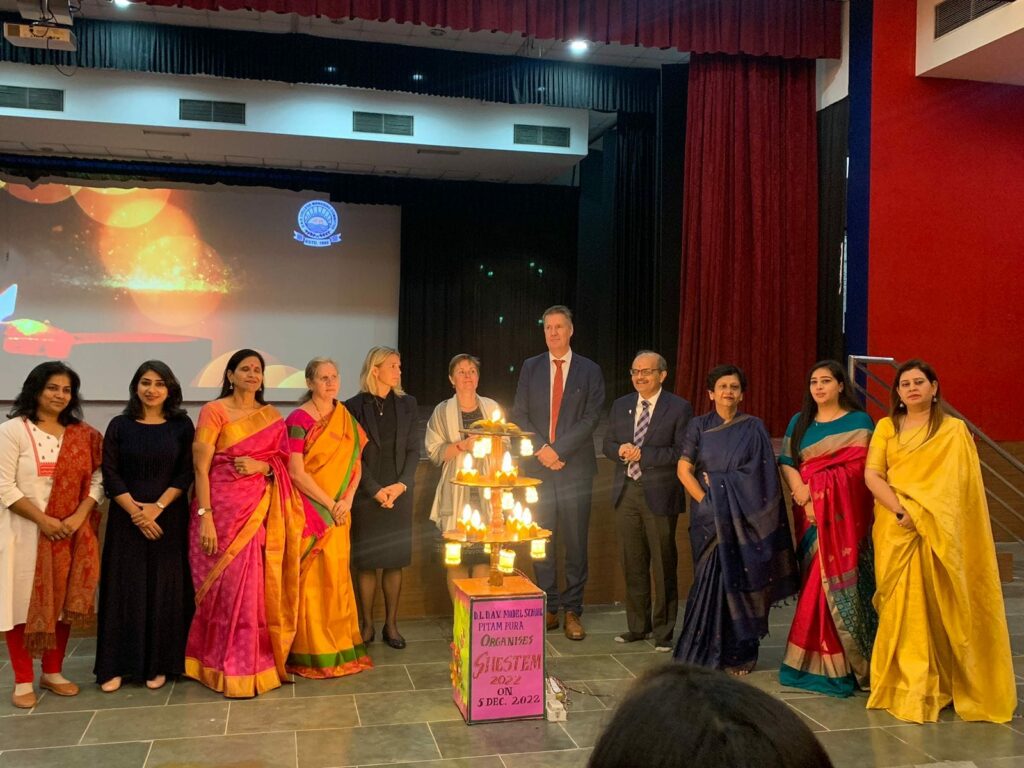 Dr. Per-Arne Wikström, Head of Office of Science & Innovation, Embassy of Sweden in New Delhi said: "When women and girls provide their talent, their knowledge, and their capabilities to science and technology on equal terms with men and boys, then we know that societies prosper and that innovation capacity actually increases. So for us, gender equality is an integrated part and an important aspect of everything that we do. We would like to thank our Indian partners for their support for this very important initiative."
"As Johann Wolfgang von Goethe said, 'who is not curious will not gain knowledge,' so keep your curiosity on, drive your knowledge forward and who knows maybe one or other idea will be implemented," said Dr. Katja Lasch, responsible for Strategy Management at the German Centre for Research and Innovation (DWIH New Delhi) and head of German Academic Exchange Service (DAAD) Regional Office in New Delhi.
Following the success of the Insta-reels Video Challenge in 2021, SHE STEM hosted the #SHESTEM2022 Video Challenge across Instagram, Youtube, Facebook, and Google Drive for students of ages 13 to 17, asking them to imagine themselves in the year 2047, and speak about an innovation of theirs that has helped in tackling climate change. The response was overwhelming with over 930 videos of which 15 were shortlisted. SHE STEM had an extensive jury round of 3 jury teams; Atal Innovation Mission Team led by Dr. Chintan Vaishnav, the Swedish Embassy team, led by Dr. Per-Arne Wikström, and the German Centre for Research and Innovation, represented by Dr. Katja Lasch.
The videos were assessed on the:
Novelty of idea
Clarity of thought and articulation
Sustainability or climate action angle
G. Nivethiga Rani who created a video on how she as a STEM Leader in 2047 had invented a robot that collected and converted biodegradable and non-biodegradable waste into electricity, won the first prize in the video challenge. The second prize was tied between T Shatananda Dhanwantari and Shreya Singh and Nistha Aswal, who participated as a team. Gaurav Hanjoora won third place.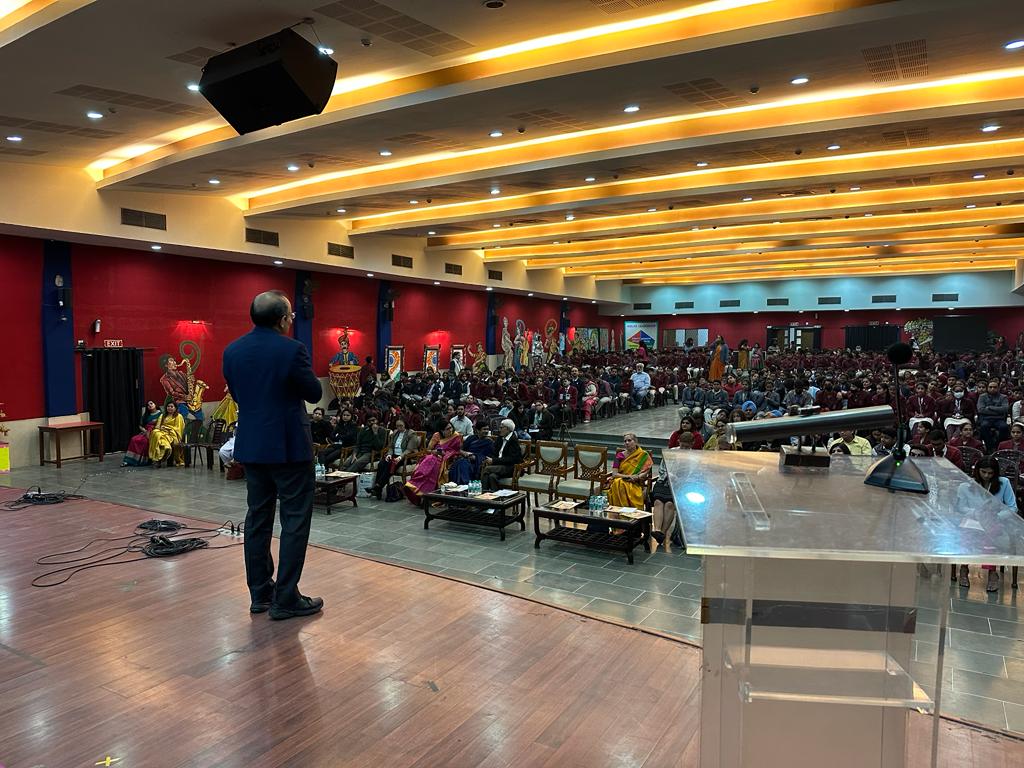 "I congratulate all the winners of the SHE STEM 2022. I have to say what caught my attention was that every single idea was addressing a fundamental constraint confronting us," said Dr. Chintan Viashnav.