Maharashtra education department checks weight of schools during exam days.
After slipping the deadline for implementing the reduction in school bag weight directive. The state education department has sprung into action to weigh children's school bags, however, they seemed to have missed the point that children do not carry the full bag during school days. So this entire e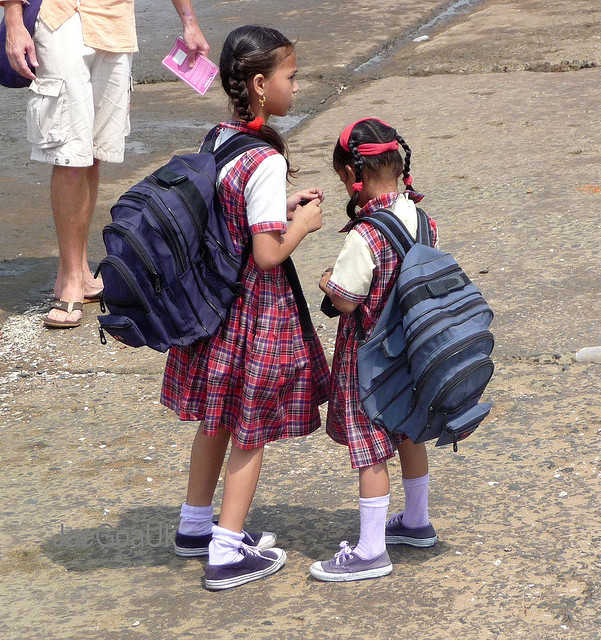 The school bag policy came into effect in June 2015. The Bombay High Court has given the education department time till March 31 to submit a report on the policy's implementation. Although the government had announced surprise checks in November to ensure that the schools are following the policy, the department had not done any checks till now.
And now to honour the Bombay High Court's order it seems that the State School Education Department has awoken from its slumber and started conducting random checks in city schools on Monday to verify whether school bags have become lighter.
This comes during SSC and other school examinations and it is worth noting that experts have beforehand pointed out that the checks should not be conducted during examination as students carry lighter bags during that period.
St Stanislaus School, Bandra, weighed the bags of students from Classes 5 to 8 to ensure that they were not exceeding 10% of their body weight, as suggested by the policy. "Students weighing 37 to 40 kgs were carrying bags that weighed two to three kilograms, which is within the permissible limits," said Anna Correa, principal of the school.
But, Correa admitted that the bags may have been lighter because of exams. "Since exams are near, students are not carrying any extra books. Moreover, we have half-day school as we are an SSC exam centre," she added.
Teachers of a school in Andheri said students only carry a writing pad and few books during exams. "The department should have planned the checks before the exams," said a teacher on the condition of anonymity.
St Columba School at Grant Road turned away education officials as students had a holiday. "The checks should not have been scheduled in the middle of the SSC exams. We have classes on alternate days as our school is an exam centre," said Shubhada Kedari, Principal of the school. "We have asked them to come after the exams get over."
Kedari said the school has introduced term-wise notebooks and a locker system. "All desks have lockers. We ask them to carry only 100-page notebooks and textbooks are not needed as we have interactive boards," said Kedari. "We have also installed water purifiers so that students do not have to carry water from home."
On June 22 last year, the school education department came up with a school bag policy after consulting an expert panel on ways to reduce weight of bags. One of the recommendations was the weight of bags should not exceed 10% of a student's body weight.
Schools were given time from November 4 to November 30 to implement the policy. Surprise checks in schools were announced after the deadline. The department was supposed to send show-cause notices to errant schools and appreciation certificates to others.
While it is amply clear that due to the March 16 order of the Bombay high court the state government has sprung into action so as to be able to file a status report by March 31. It makes one wonder, whether the recommendation was just lip service by the education department. If it was not, then what took them so long and a court order to implementing the Court order. Whatever the reason might be, the state department will find it heavy to come at the right conclusion.
NIOS celebrates 33rd Foundation Day
Dr. Subhas Sarkar addresses the 33rd Foundation Day Celebrations of NIOS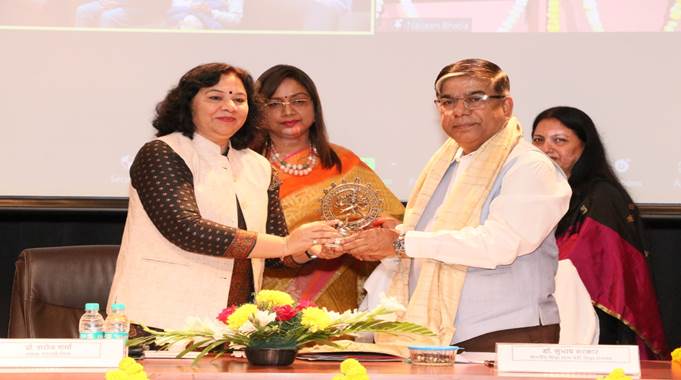 Union Minister of State for Education, Dr. Subhas Sarkar addressed the 33rd Foundation Day Celebrations of NIOS as the Chief Guest.
The function was attended by senior officials of the Ministry of Education, Chairpersons of educational institutions, Heads of Departments, officers, and staff of NIOS. Prof. Naval Kishore Ambasht, former Chairman, of NIOS and Pro-Vice Chancellor, of the Central University of Haryana, Prof. Sushma Yadav graced the occasion.
Dr. Subhas Sarkar in his address appreciated the various programmes and schemes of NIOS and said that NIOS is lighting the lamp of knowledge all over the world. Talking about the Azadi Ka Amrit Mahotsav, he mentioned that today's children will be young people in the age group of 30-40 years on the completion of 100 years of independence and will be responsible for building our nation.
He said that the Ministry of Education has entrusted NIOS with several responsibilities such as developing inclusive education resources, expanding the open and distance education system in states/UTs, translating all courses into more languages as required, creating Indian Knowledge Tradition based courses and propagating Indian culture by translating them into major foreign languages. He also praised the programmes of NIOS enrolling 10 crore adults under 'Basic Literacy Assessment', training of in-service teachers, Gender Green Project, and training in Yoga. He said that Indian Sign Language as a subject at the secondary level has been acknowledged on national and international platforms. He described the launch of an e-library called 'DEEP' by NIOS as a big step forward.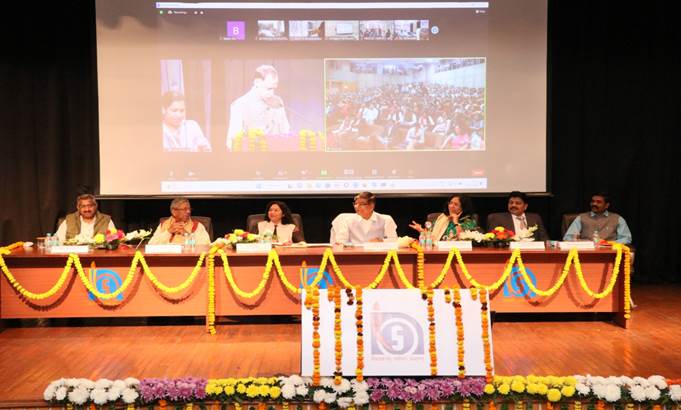 Prof. Saroj Sharma spoke about the journey of 33 years of NIOS and highlighted the special achievements. She said that NIOS is one of the two National Boards of Education under the Ministry of Education, which provides school education through Open and Distance Learning (ODL) for secondary, senior secondary, and vocational education. She elaborated on the role of NIOS in the field of education, efforts being made by NIOS for the successful implementation of the New Education Policy, Virtual Open School, Digital Library (DEEP), NEPIA Project, MoU with Ministry of Defence for Agniveer Project, setting up of Mukta Kaushal Kendras and subjects offered under Indian knowledge Tradition.
It was also conveyed by her that a curriculum called 'Aarambhika' is being developed by NIOS for catering to the Indian Diaspora.
A documentary based on the journey of 33 years of educational endeavours of NIOS was presented on the occasion. In this documentary, 'All England Badminton winner Pullela Gopichand said that most of the players in his badminton academy are getting an education from NIOS.
NIOS alumni, Ms. Niranjana and Vinod Kumar Chaudhary were also felicitated on the occasion. Shri Vinod Kumar said that only due to his education in NIOS, he was able to get the credit of making the Guinness Book of World Records 10 times (8 in Typing and 2 in sports). A proud learner of NIOS, Ms. Niranjana is a successful ventriloquist. Prof. N. K. Ambasht, former Chairman, NIOS said that in this age of technology, innovations must lead to developing 'standalone' courses for the Indian Diaspora, to achieve the goals of the National Education Policy- 2020. Pro-Vice Chancellor, Prof. Sushma Yadav said that the role of NIOS increases in the light of New Education Policy. NIOS has such potential that the institute will be able to achieve the ambitious goals of National Education Policy 2020 in the coming years.
The half-yearly magazine of NIOS 'Pragyan' was released by Dr. Subhas Sarkar on this occasion.