A library for slum children thats run by a 9-year-old
What started as an experiment has become a resounding success. Rajya Siksha Kendra empowered a local 9-year-old girl to run a library in the slums with an experimental 25 books. Today the library is 119 books strong and a success among the slum children.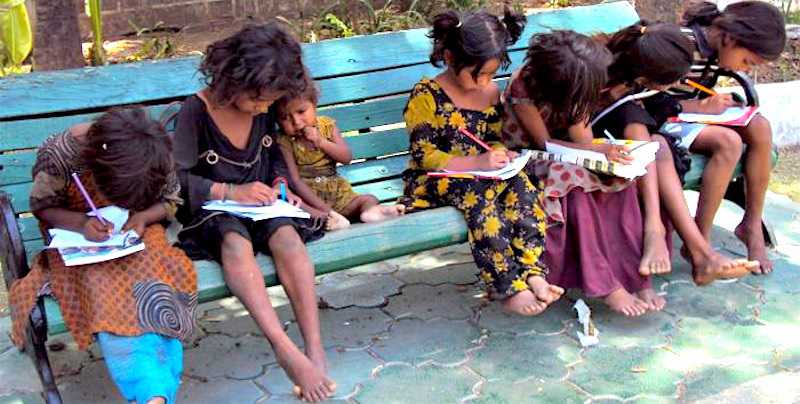 9-year-old Muskaan Ahirwar is no ordinary girl. At an age when young girls like to play with toys and organize imaginary tea parties, Muskaan, true to her name is spreading smiles in the lives of other slum children. You may wonder how, well, Muskaan takes on the role of a librarian and her library is called Bal Pustakalay.
Muskaan lives in the slums of Arera Hills in Bhopal. Her father Manohar is a carpenter and her mother Maya, a housewife. Every day after returning from school, at about 4pm Muskaan sets up the library for the slum children outside her house. The students eagerly wait for her to open the library and as soon as she does they surround her to listen to her stories and read the books. "We play here, learn hear and read lot of books about freedom fighters and great Indian kings and many others," one enthusiastic reader said.
The idea of a library in the slum was conceptualised in December last year when the local branch of the Rajya Siksha Kendra realised that while many children go to school but they do not bother reading once they're back. They first gave about 25 books to children to share and read. The library now has 119 books.
To create an interest among the children, the members of the Siksha Kendra held a quiz competition among the kids. Muskaan won the quiz and was one of the most enthusiastic participants the Kendra members had met. She was then given the responsibility of educating other students in the slum. "I love doing this. Other children in slum area take books and then return other day. Some stay back to read here with me and ask questions where they don't understand," said Muskaan.
Many wonderful initiatives are seeing the light of the day across the nation. From experience we can say that empowerment initiatives work well when they have a strong local connect. For example, had this library being run by an external entity the success rate may have differed. Not only is Bal Pustakalay a success due to Muskaan's involvement, but it is also giving young children like Muskaan an opportunity to grow up as responsible citizens. We hope to see many more Bal Pustakalay in the days to come.
Image Courtesy: www.yourstory.com
Metaverse Revolutionizes Education: India and China to Benefit by 2031, Says Report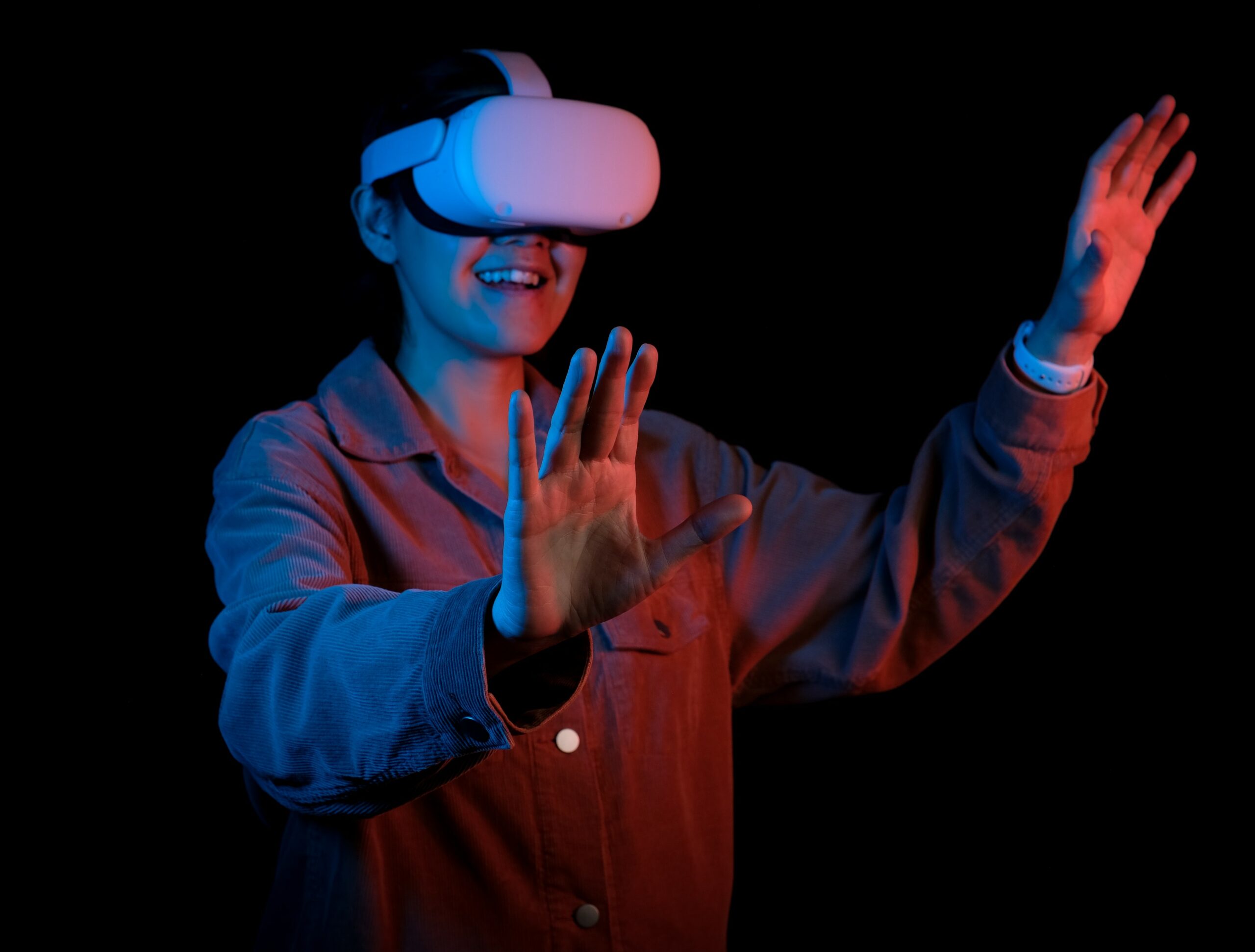 A recent report by research firm InsightAce Analytic reveals a significant shift in the education sector, as the metaverse, supported by blockchain networks, is set to reshape the learning landscape by 2031. With an estimated annual growth rate of 38.42 percent, this transformative fusion of education and the metaverse is projected to generate over $102 billion (approximately Rs. 8,48,980 crore) in revenue.
Metaverse ecosystems, providing fully functional virtual environments for work, play, and social interaction as digital avatars, are poised to revolutionize education. This evolution could see educational institutions establishing their presence in the metaverse, offering inclusive access to education while eliminating barriers such as travel, health issues, and the financial burden of traditional educational necessities.
According to InsightAce's 'Global Metaverse in Education Market Size, Share & Trends Analysis Report,' the surge in e-learning adoption and the growing interest in immersive learning environments are key drivers behind the metaverse's expansion in the education sector. The convergence of factors like increased internet adoption, 5G connectivity, cryptocurrencies, cloud services, and emerging technologies such as AI, VR, and AR further propels this integration.
The report highlights that North America and the Asia-Pacific regions are expected to witness the fastest adoption of metaverse technology in education. Developing nations like China and India, with their substantial populations and advancements across various industries, present promising opportunities for market players.
Numerous metaverse ecosystems, including The Sandbox and Roblox, are already offering captivating experiences in this space. Meta, led by Mark Zuckerberg, is also working to enhance the usability and realism of the metaverse, focusing on making digital avatars appear more lifelike. Despite these advancements, the report emphasizes the need for affordable hardware to seamlessly transition between the physical and virtual worlds. Some ed-tech platforms have already begun integrating metaverse technology into their offerings, including Invact Metaversity, Tomorrow's Education, 21K Schools, Roblox, the University of Miami, and the University of Nevada.
In a move towards metaverse-based education, the University of Tokyo, Todai, introduced a range of study programs in the metaverse. Former India head of X, Manish Maheshwari, sees the metaverse as a solution to address the global education crisis and is now part of the Invact Metaversity team. This emerging trend signifies a transformative shift in the education sector, driven by the metaverse's potential to revolutionize the way we learn and engage with educational content.