77th Indian Principal School Conference (IPSC) Conclave Begins at HPS, Hyderabad
The 77th Indian Principal School Conference (IPSC) Conclave started with a positive note as more than 50 School leaders from the top residential schools of India converged at the prestigious school, even as the mood was somewhat sombre as the school's former principal Ms Ramandeep Kaur Samra was fon
The 77th Indian Principal School Conference (IPSC) Conclave started with a positive note as more than 50 School leaders from the top residential schools of India converged at the prestigious school, even as the mood was somewhat sombre as the school's former principal Ms Ramandeep Kaur Samra was fondly missed. She passed away just a week back.

Ms Ramandeep Kaur Samra's last wish was that despite her failing health and an eminent end, the conclave must not be postponed. The conclave started with a condolence ceremony where IPSC members paid rich tributes to her. After the condolence, the IPSC Chairman Commander V.K Banga hoisted the IPSC flag and declared the conclave open.
Chief Guest Honourable Governor of Andhra Pradesh & Telangana Sh. E.S.L Narasimhan was welcomed and escorted to the Shaw Cross Hall for the national anthem followed by lighting of the lamp. The welcome note was delivered by IPSC Chairman Cdr V.K Banga. Dr Sumer Singh of Daly College Indore was declared as the winner of IPSC Lifetime Achievement Award.
Dr Sumer addressed the august gathering and made some important points; particularly urging school leaders and other attendees not to use the word "boarding", as that only conveys the lodging part of the schools. He suggested these should be called "Residential schools".
Hon. Governor of Andhra Pradesh & Telangana Sh. ESL Narasimhan was invited to deliver the keynote address. He started his speech warning all the principals that they had made a mistake by inviting a wrong person for this inauguration as he would be addressing the weak points and will only speak from a grandparent's perspective as he belonged to the last decade.Mr. Narsimhan referred to declining values and ethics among children and said it was the responsibility of the schools and principals to ensure they are imparted from an early age. He said society consists of 'You, me and children' and principals should sow the seeds for the future.
Malvika Rajkotia, Advocate Supreme Court spoke about child rights in the first session. Malvika Rajkotia remarked that 'institution is because of children, and each child is more important than the institution. She also spoke about transgender issues and how Supreme Court maintains its stand on it.
In the second session Dr. Nirav Khambhati, CEO, Tata Class Edge spoke at length on self-leadership. This was followed by a session on 'cooperative schools' by Mr Jorge de La Calle Martin from Spain. In another session Dr Rajeev Mohta and Dr Sampath apprised the attendees about adolescent health and related aspects of psychological issues and vaccinations.
Indian Public Schools' Conference, formed in 1939 is known for its glorious traditions.The three-day conclave with a plethora of knowledgeable speakers, rejuvenating interactive sessions will lay emphasis on seeking, organising and managing knowledge. New ideas that would bring a paradigm shift in the thought process in the education will be discussed and is likely to enable the educators to equip students with the ammunition to face the challenges of the worlds.
New Age Instructional Techniques
Traditional pedagogical techniques, based on a teacher explaining a topic and students taking notes, may still be helpful occasionally. Still, education today revolves more around encouraging the students to awaken their curiosity and desire to learn.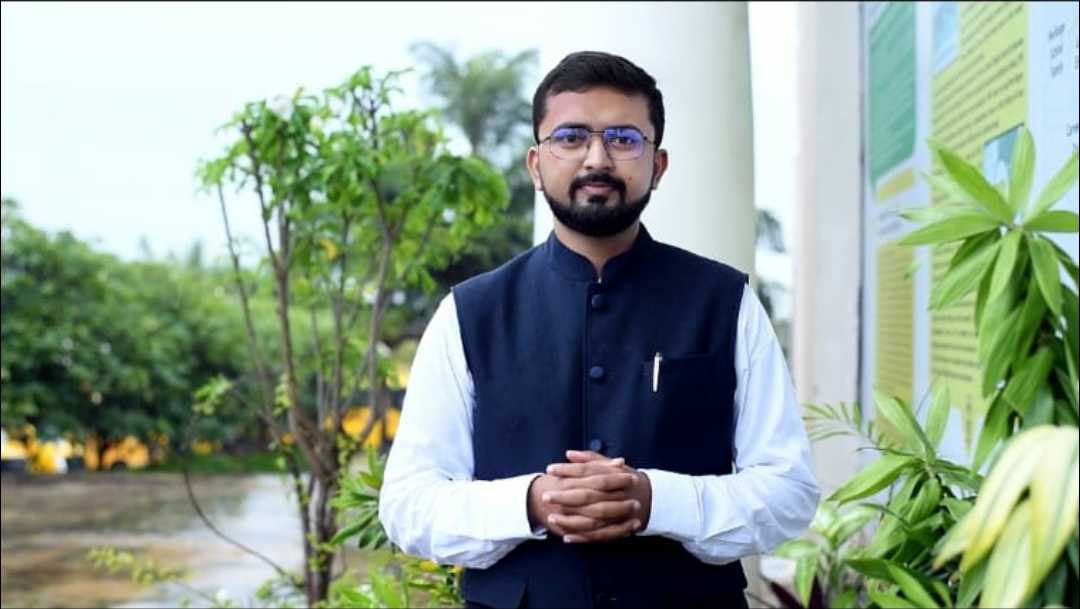 Education and its purposes have evolved over time. The meaning of 'knowing' has changed from remembering and repeating information to finding and applying it. Education helps students identify their critical purpose in life. It is really a tool to enable young minds to become lifelong learners. It empowers them to be able to tackle any challenge that life throws at them.
The purpose of being an educator is to make the world a better place. Where people are empathizing, caring, and capable of understanding each other. The prime objective of education is to nurture the leaders of tomorrow. To impart quality knowledge and learning so that the young generation becomes responsible and future global leaders and citizens.
Advanced research in education philosophy and brain science has had a tremendous impact on instructional strategies for the classroom. As a result, the educational paradigm has seen a transitional shift in instructional strategies over the past few years. Educators now are required to step out of their comfort zone of the traditional mode of teaching confined to classrooms.
Teachers are now bound to integrate the new instructional strategies to make a mark in the educational arena. A number of different teaching techniques have emerged during this transition and due to this change in education. Some of the research-backed pedagogical practices that are appropriate for 21st-century classrooms are:
Reciprocal Teaching:
Reciprocal teaching is a method in which students in small groups predict, clarify, question, and summarize a scaffolded reading comprehension. It is similar to a small group of students sitting in circles and using a communal constructivism approach to making meaning. Here each student takes the role of both learner and teacher within the group. This technique allows the students to develop a shared understanding of the text and supports the students who find it difficult to comprehend complex texts.
Student-generated questions :
This technique allows students to work individually or collaborate with peers to generate their own set of questions based on Bloom's Taxonomy template. This technique enables students to go through a rigorous thinking process of divergent and convergent thinking that ultimately ends with a reflection-based task to summarize their learning.
Higher-order thinking questions:
This technique of instructional learning is a must-have in every classroom. Critical thinking is essential as it allows students to apply the knowledge to a context different from the one that was initially learned. Using this strategy and adding cases and real-life situations to these questions allows children to develop relevance and motivation.
Reflection questions:
Metacognition – the science of thinking about learning is a potent tool that should be used in every classroom. This allows children to strengthen their understanding and retain the information for a longer period of time. Questions like the muddiest point today? What were my three takeaways from the last 30 minutes? How would I use this learning to make my day better? And many more allow students to reflect on their learning and evolve themselves as lifelong learners.
Taking a constructivist approach, these techniques or strategies allow the learners to accommodate and assimilate knowledge. When a teacher uses group work he/she is leveraging the true nature of learning. This collective activity allows and enables the students to find relevance in the learning environment. Moreover, it will enable learners to have agency over their learning by modeling a real-world situation. Often when a teacher starts using collaborative approaches, various reasons like unequal participation deter it. The classroom space dons a chaotic look, and the teacher has no control. All these have to be minutely dealt with by developing as a facilitator rather than a sage on the stage. Working in groups allows children to develop essential life skills like empathy, compassion, and critical thinking.
Traditional pedagogical techniques, based on a teacher explaining a topic and students taking notes, may still be helpful occasionally. Still, education today revolves more around encouraging the students to awaken their curiosity and desire to learn.
About the author:
Siddharth Rajgarhia is Chief learner and Director at Delhi Public School Nashik, Varanasi, and Lava Nagpur. Having 10 years of experience in leading schools. He is an avid Mindfulness practitioner and believes in lifelong learning