A data engineers take on the Indian Education System
A report released by a data engineer over the years focuses on many things wrong with the Indian education system and points out to leaks and systemic errors which is churning out unemployable youth.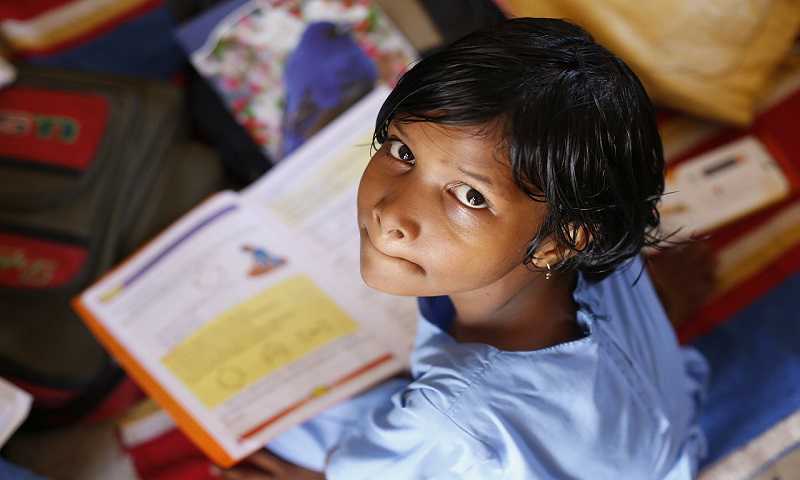 Last week a private data report by a data engineer with a keen interest in education was released. It is data which might never be accessible from any corner of the internet and even less chances of being made public ever. The data is an aggregated version of a staggering 13 million students of class XII.
Prima facie, the data shows blatant manipulation and inflation of scores by the country elite school-leaving boards, the CBSE and the ICSE. In other words, this means people exit the school system without gaining basic reading and writing skills. Some 96% of test-takers passed the ISC Class XII examinations in 2015 and 98% cleared the ICSE Class 10 exam. Aren't these statistics too good to be true?
The decade between 2005 and 2015 saw an outlay of approximately 94 billion USD on salaries in government schools – and unfortunately the major part was spent on salaries of ineffective and incompetent teachers. The 7th pay commission is set to increase this un-monitored amount. This is bad news for education as not only does this classify under wasteful expenditure but even the quality of this spends is questionable.
The data reveals other abnormalities. Here is a glaring example of the inefficient spends of the Indian government compared to the private sector. RTIs have shown that the actual cost (to exchequer) of educating a child in a government school are often greater than, or equal to the fee in reasonably good private schools.
For example in UP the average per-pupil annual cost is ₹ 24000. Many respectable private CBSE schools in the state also charge the same amount as their annual fee. In fact, the best ones only charge about twice that amount. And they all deliver superior results without pressure on tax payers.
Another example shows that less than 10% of state board students in states like Rajasthan and Punjab (total of 1.4 million students) opt for Mathematics as a subject at the Class XII level.
This is because students find it 'easy' to get a class XII certificate with a subject combination English, Hindi, History, Geography, Political Science/Physical Education. A whopping 70% of students opt for these subject combinations. Given the dismal standard of English in these boards these students are ineligible even for call center and clerical level jobs. So in effect, a major part of this $94 billion salary spend is getting disbursed on those teaching Geography, History, Physical Education which do not guarantee job securing skills.
While these numbers may never see the light of the day, there is another "event management" tax and spend scheme called "Skill India" pretending to address these issues well before a teenager enters class XII. Who will employ these students?
These figures when compared to privately run boards are a startling study in contrast. Almost 70% of their students opt for Math, 25% study programming (at the Class X level this number is over 60%). In fact, no more than 7-8% of their students study subjects like History and Geography. Less than 10% study exclusively Humanities and 52% studied Physics and Chemistry.
The reason for this difference is obvious – private schools succeed only if they show results. This means offering subjects which are aligned with the job market. In fact, many institutes have closed down Humanities.
Across the board of government and private institutions, regardless of the stream candidates choose, the learning outcomes are simply terrible. In 2012 when India appeared for the Programme for International Student Assessment (PISA) it ranked 70 out of 71 countries, beating only Kyrgyzstan. This national humiliation was resolved in the uniquely Indian way of not participating in the competition.
To solve this problem, let's take a leaf out of other countries. The United Kingdom (UK) model cuts funding to government schools when their enrolment drops. Enrolment in turn drops when schools reputations take a hit due to declining academic standards. Those schools, in turn prune our under-performing teachers as money for salaries shrinks. Vice-versa, schools which perform well and see their enrolment surge also have their budget increased. So schools and teachers are compelled to maintain standards via a carrot-and-stick approach of funding increases and cuts.
There is no one shoe fits all. India can learn from reasonably successful models from other countries. Otherwise, programs like Make in India and Digital India, will never really flourish in an India without basic education
Logon to http://www.thelearningpoint.net/ for a complete report on the Indian education system.
Click here to read the original article
28th edition of CBSE Sahodaya Schools Conference begins at Vadodara
The 28th National Annual Conference of Sahodaya School Complexes on the theme of Education 4.0-Reinventing
Education 2030 and beyond begins.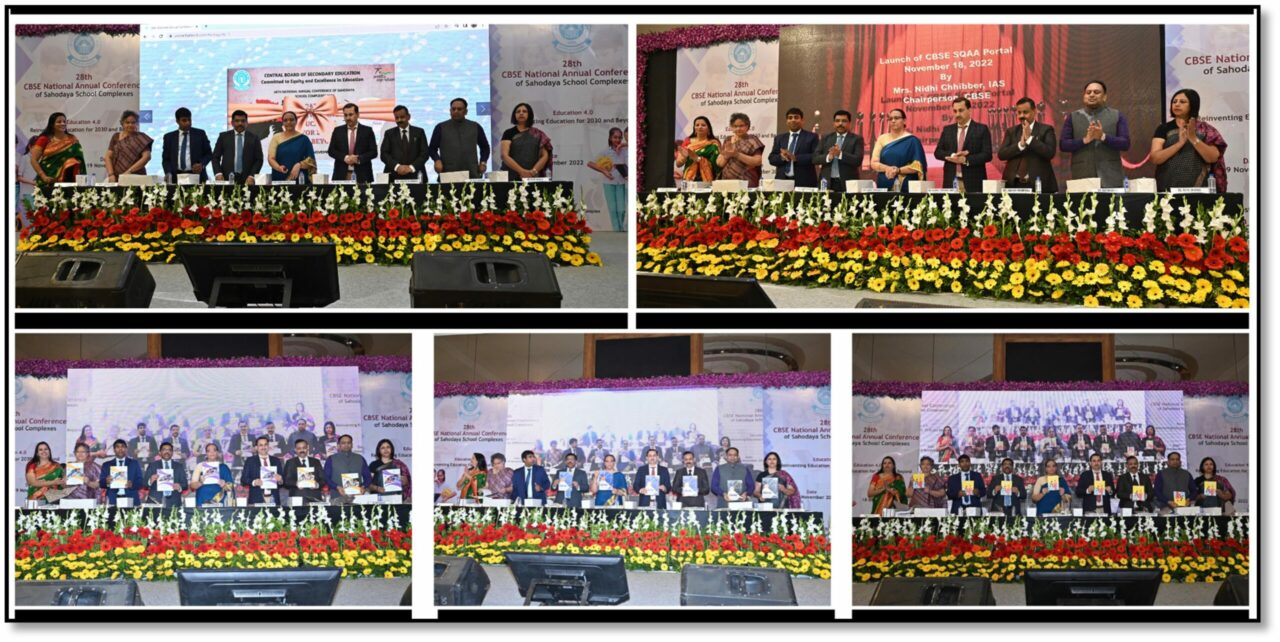 The 28th National Annual Conference of Sahodaya School Complexes (2022) began on 18th November 2022. This year the conference is being held in collaboration with Gyan Sarovar Sahodaya –The Central Gujarat CBSE Schools Sahodaya Complex.
The theme of the conference is "Education 4.0: Reinventing Education for 2030 and Beyond" with the objective to sensitize school leaders and prepare them for the era of education 4.0 with the necessary changes in the design of curriculum and pedagogy.
Sub Themes
Social dynamics and development of education
School Leadership for futuristic schools
Technology is indispensable for education
Capacity Building of teachers
AI in school education
Creative Learning
Positioning curriculum for 2030 and beyond
Moving from Transactional Leadership to Transformational Leadership
Building Learning Communities
Schooling Vs. Education: Bridging the gap for a better India for 2030 and beyond
Community School Partnership for quality education
This year's conference is hosting the representatives of more than 200 Sahodaya School Complexes and educationists from around the world in a two-day event at Vadodara.
Principals from 800 plus CBSE affiliated schools in the country and abroad, academics, and senior officers of the Board are participating in this two-day conference which will dwell upon various themes such as Community School Partnership, Schooling versus Education, Technology for Education, Artificial Intelligence in Education, Building Learning Communities, Leadership, Creative Learning, and Capacity Building of Teachers.
The inaugural session of the conference began with the address of the Chairperson CBSE Smt. Nidhi Chhibber highlighting the roles and responsibilities of school principals and administrators in realizing the objectives of NEP 2020 and making schools future ready.
A number of publications prepared by the Board were also launched by the Chairperson, on this occasion.
Conference Souvenir
A compilation of the probable best practices received from different schools across the country in the area of curriculum, pedagogy, capacity building of teachers, school leadership, school community partnership, and use of technology.
CBSE SQAA Portal
As per NEP 2020 recommendations, CBSE has developed a 'School Quality Assessment and Assurance (SQAA)' Framework based on 7 domains covering all the aspects of school functioning and can be useful as a tool for accomplishing individual and institutional excellence.
Practice Books in Science and Mathematics have been developed for Students of classes IX and X in the subjects of Mathematics and Science to strengthen the skills and competencies of students and help them apply the learned concepts in real-life situations and draw inferences.
These workbooks present a series of questions organised as themes, mapped to concepts from the curriculum of the respective class.
Item Banks
The board has designed and developed Competency Focussed Practice Questions aligned to the NCERT curriculum in the subjects of English, Mathematics, Science, and Social Science for Class X students to test conceptual understanding and application.
SAFAL Assessment Frameworks for grades 3, 5, and 8 were also launched today in the subjects of Language (English/Hindi), Mathematics, and EVS/Science. These include domains, strands, and competencies, and define learning outcomes at various proficiency levels.
PRAYOG
Pradhanacharya Yojna for Growth, has been designed in view of the important role of the Principals in the effective implementation of NEP 2020 in CBSE schools and covers various themes such as Innovative Pedagogy, Competency Focussed Education, Experiential Learning, Art integrated learning, Story Telling and Sports Integrated Learning, Systemic Reforms via initiatives such as SAFAL, HPC, SQAA, and Competency-based assessments, and other topics like Peer Education and Life Skills, Inclusive Education, Environmental Education, Pedagogy Leadership and Expectations from Principals.
Skill Education
A number of Skill Modules for Class VI-VIII on Travel and Tourism, Marketing, Media, Beauty & Wellness, Design Thinking, and Innovation were also launched today along with new modules for classes IX-XII in Library and Information Science, Cost Accounting, Early Childhood Care and Education.
Hand Book on Positive Parenting – A Ready Reckoner
The Board has always been sensitive and proactive regarding the mental health and wellness of students. Positive Parenting – A Ready Reckoner has been brought out by CBSE with the hope of adding value to the nuances of parenting and nurturing skills in a very simplistic and easy-to-follow manner. This publication by no means attempts to undermine the concerns and care of the parents already in place but may help in deepening the understanding and in building positive relationships amongst schools, parents, and students. The contents have been carefully curated post-COVID challenges and include topics such as the Mental and Emotional Wellness of Children, Parenting the Pre- teens, Gender Equality and Child Abuse Protection, Children with Special Needs, Online Learning for Parents, and more.