A data engineers take on the Indian Education System
A report released by a data engineer over the years focuses on many things wrong with the Indian education system and points out to leaks and systemic errors which is churning out unemployable youth.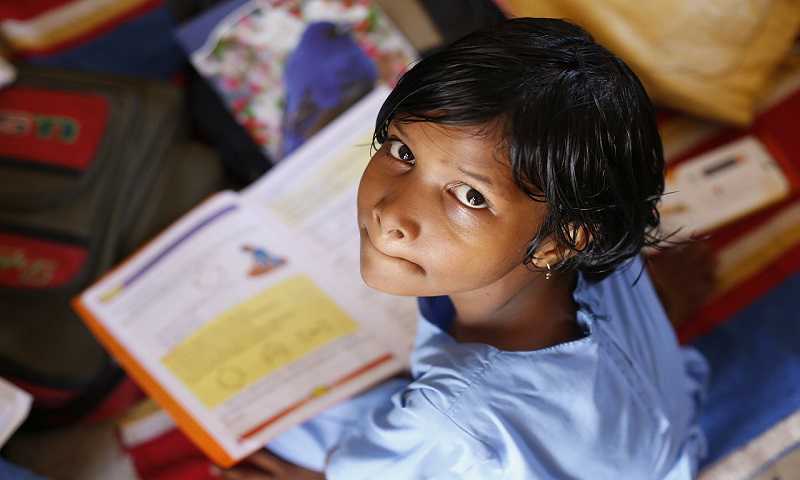 Last week a private data report by a data engineer with a keen interest in education was released. It is data which might never be accessible from any corner of the internet and even less chances of being made public ever. The data is an aggregated version of a staggering 13 million students of class XII.
Prima facie, the data shows blatant manipulation and inflation of scores by the country elite school-leaving boards, the CBSE and the ICSE. In other words, this means people exit the school system without gaining basic reading and writing skills. Some 96% of test-takers passed the ISC Class XII examinations in 2015 and 98% cleared the ICSE Class 10 exam. Aren't these statistics too good to be true?
The decade between 2005 and 2015 saw an outlay of approximately 94 billion USD on salaries in government schools – and unfortunately the major part was spent on salaries of ineffective and incompetent teachers. The 7th pay commission is set to increase this un-monitored amount. This is bad news for education as not only does this classify under wasteful expenditure but even the quality of this spends is questionable.
The data reveals other abnormalities. Here is a glaring example of the inefficient spends of the Indian government compared to the private sector. RTIs have shown that the actual cost (to exchequer) of educating a child in a government school are often greater than, or equal to the fee in reasonably good private schools.
For example in UP the average per-pupil annual cost is ₹ 24000. Many respectable private CBSE schools in the state also charge the same amount as their annual fee. In fact, the best ones only charge about twice that amount. And they all deliver superior results without pressure on tax payers.
Another example shows that less than 10% of state board students in states like Rajasthan and Punjab (total of 1.4 million students) opt for Mathematics as a subject at the Class XII level.
This is because students find it 'easy' to get a class XII certificate with a subject combination English, Hindi, History, Geography, Political Science/Physical Education. A whopping 70% of students opt for these subject combinations. Given the dismal standard of English in these boards these students are ineligible even for call center and clerical level jobs. So in effect, a major part of this $94 billion salary spend is getting disbursed on those teaching Geography, History, Physical Education which do not guarantee job securing skills.
While these numbers may never see the light of the day, there is another "event management" tax and spend scheme called "Skill India" pretending to address these issues well before a teenager enters class XII. Who will employ these students?
These figures when compared to privately run boards are a startling study in contrast. Almost 70% of their students opt for Math, 25% study programming (at the Class X level this number is over 60%). In fact, no more than 7-8% of their students study subjects like History and Geography. Less than 10% study exclusively Humanities and 52% studied Physics and Chemistry.
The reason for this difference is obvious – private schools succeed only if they show results. This means offering subjects which are aligned with the job market. In fact, many institutes have closed down Humanities.
Across the board of government and private institutions, regardless of the stream candidates choose, the learning outcomes are simply terrible. In 2012 when India appeared for the Programme for International Student Assessment (PISA) it ranked 70 out of 71 countries, beating only Kyrgyzstan. This national humiliation was resolved in the uniquely Indian way of not participating in the competition.
To solve this problem, let's take a leaf out of other countries. The United Kingdom (UK) model cuts funding to government schools when their enrolment drops. Enrolment in turn drops when schools reputations take a hit due to declining academic standards. Those schools, in turn prune our under-performing teachers as money for salaries shrinks. Vice-versa, schools which perform well and see their enrolment surge also have their budget increased. So schools and teachers are compelled to maintain standards via a carrot-and-stick approach of funding increases and cuts.
There is no one shoe fits all. India can learn from reasonably successful models from other countries. Otherwise, programs like Make in India and Digital India, will never really flourish in an India without basic education
Logon to http://www.thelearningpoint.net/ for a complete report on the Indian education system.
Click here to read the original article
Smile Foundation and Shell Launch STEM Project on Pi Day
The initiative will benefit less-privileged students from government schools.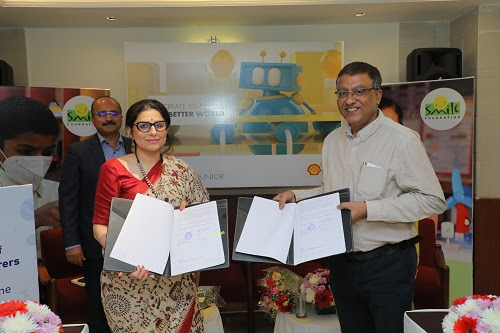 On the occasion of International Pi (π) Day, Smile Foundation and Shell launch 'NXplorers Junior' programme in three Indian states. NXplorers is Shell's global flagship Social Investment STEM (Science, Technology, Engineering, and Mathematics) educational programme aims to benefit over 25,000 children during the first year by enabling them to understand, navigate and address local and global challenges, as underlined in the Sustainable Development Goals (SDGs). NXplorers is also aligned with the National Education Policy 2020 and delivers societal benefits.
The innovative initiative will benefit less-privileged students from government schools and affordable private schools, studying in rural and hard-to-reach areas in the states of Andhra Pradesh, Telangana and Kerala. Its design also includes endeavour to create awareness amongst parents on the importance of STEM education, especially for girl children.
"Shell firmly believes that, provided with the necessary skills and guidance, young people can be a driving force to find sustainable solutions to the major global challenges of our time. Launched in 2018, Shell's global flagship STEM programme NXplorers is aligned with the National Education Policy 2020 that aims to transform India into an equitable and vibrant knowledge society. With the Smile Foundation partnership, we aim to expand this programme to Andhra Pradesh, Kerala, and Telangana and offer young minds the platform to design sustainable solutions to ease the pressure on food, water, and energy," said Ms. Latika Taneja, Head of Corporate Relations – India.
The programme is being rolled out in concurrence with the educational authorities of the respective state governments. Besides students, teachers, parents and communities are involved actively while implementing the programme so that it remains sustainable in the long-term.
"We are excited to roll out this innovative programme in India. We are hopeful that our children will not only leverage STEM education in building their future career but also will grow up and develop leadership ability in finding sustainable solutions in various walks of life," said Mr. Santanu Mishra, Co-founder & Executive Trustee, Smile Foundation.
The NXplorers Juniors will train both 6th and 7th grade students. NXplorers Juniors Level-I course will be delivered through a combination of teacher's guide, PowerPoint slides, and several instructional videos. The facilitator guide will outline the essentials to be covered in each session, exercises, discussion, checkpoint questions, a summary, assessment, and research to be undertaken by students after the session.
The United Nations Sustainable Development Goals (SDGs), exploring SDG Solutions, researching global goals, and developing a challenge and choosing a solution etc. are covered in the NXplorers Juniors Level-1.
NXplorers – Learning for a Life Time, envisions to provide a minimum of 3-5 years of NXplorers exposure to the students at various levels. The objectives include developing strong knowledge and skill set among students so that local and global challenges can be addressed by them. Developing sustainable models of implementation by engaging teachers, school leaders and communities effectively, creating awareness amongst parents regarding the importance of STEM education, especially concerning girl education are part of the overall goals.
About Smile Foundation
Smile Foundation is a national development organization directly benefiting over 1.5 million underprivileged children and their families every year through more than 400 welfare projects in education, healthcare, livelihood and women empowerment spread across 2,000 remote villages and urban slums in 25 states of India.
About Shell
Shell is one of the most diversified international energy company in India with over 10,000 employees and presence across upstream, integrated gas, downstream, renewable energy, and deep capabilities in R&D, digitalisation, and business operations; with a retail presence across six states – Karnataka, Tamil Nadu, Telangana, Maharashtra, Gujarat, and Assam.