A not-so-fun tug-of-war: Government or Private School?
Anshu Pande compares government and private schools.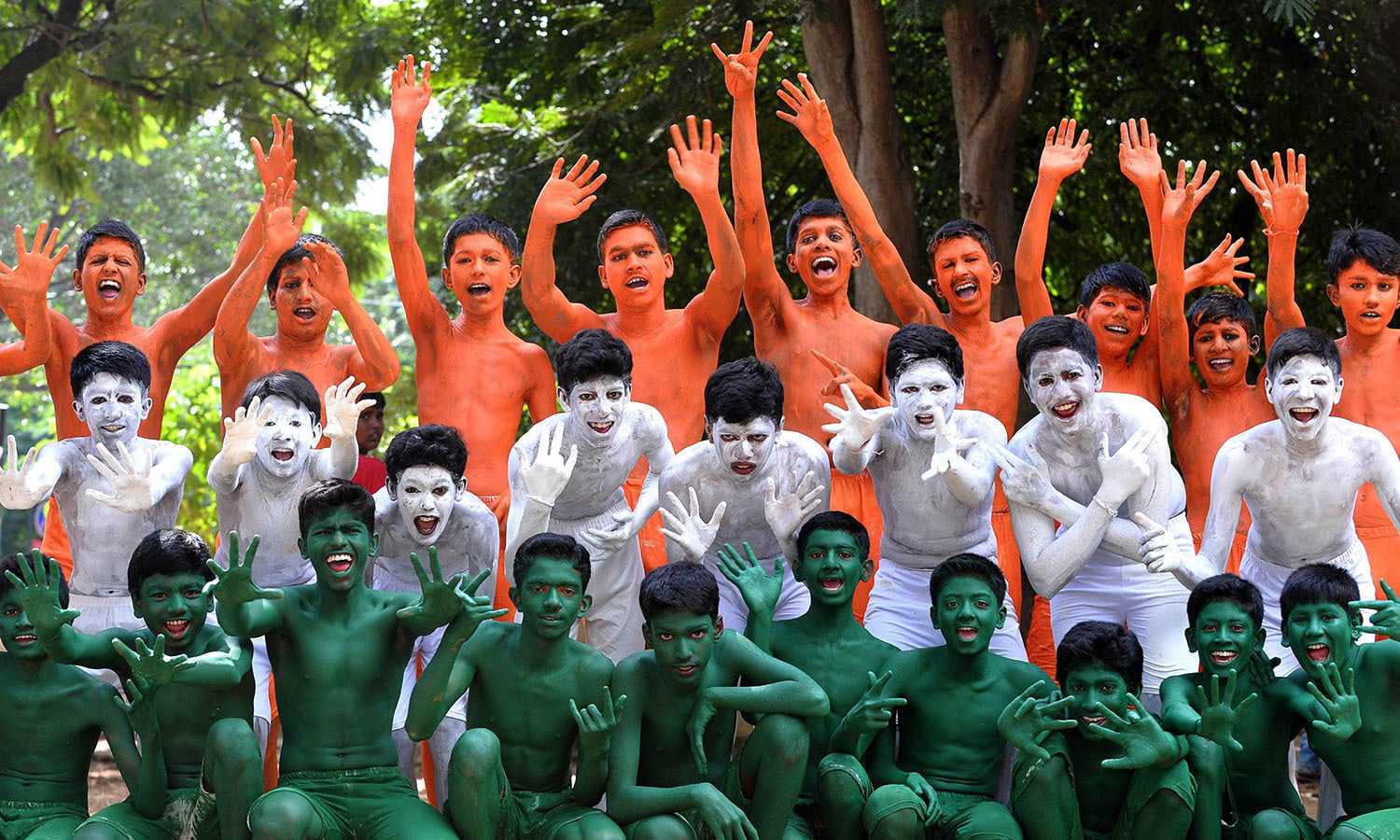 Mitali came running to me with her report card one afternoon. She had scored 89 per cent in class 12th boards. "I did it didi!" she said and placed the mark sheet in my hand. Mitali was the eldest of two sisters. After her father passed away in 2005, her mother became the sole breadwinner of the family. Their financial conditions only worsened with time and her mother couldn't afford to send any of the kids to a private school. One would lose hope in such a situation, but Mitali did not let her problems become a barrier. She was rather motivated and gave her best in her exams, making everyone proud. But what caught my attention were her marks, particularly in English. She had scored 85, highest amongst the five subjects. When she saw me surprised, she said, "No one would believe at first that a government school student could score and score this well in English, but I, and all the other students of my school proved them wrong."
This reminded me of a Bollywood film that released in May 2017 – Irfan Khan and Saba Qamar starrer Hindi Medium. A satire directed by Saket Chaudhary, it talked about the obsession with English language, the immense pressure on Indian parents of sending their children to private schools and to what extent they would go for their child's education. To give you a summary, Raj (Irfan Khan) and his wife Mita (Saba Qamar), a nouveau riche couple, are determined to get their young daughter Pia (Dishita) accepted into one of Delhi's most prestigious schools. In their attempt, they even attend coaching classes that prepare both, the students and the parents, for the school interview. But all of this goes in vain when their daughter doesn't get admission. Later, they find out that Pia could get into the school through RTE (Right to Education) quota on one condition – they have to act poor. So they do. Leaving behind a sprawling bungalow in south Delhi, they move to Bharat Nagar, a slum. While the ending is cringe worthy, Hindi Medium comments on the private school system and how it has become so important in our lives.
Not so long ago, government schools were held in high regard, with many luminaries from all walks of life emerging from them. Currently, government schools are the last choice of every parent. This has caused as much as a loss of 6 million children in just the two years. In the year 2010-11 and 2015-16, student enrolment in government schools across 20 Indian states fell by 13 million, while private schools acquired 17.5 million new students, according to a new study on India's public-school education crisis by Geeta Gandhi Kingdon, professor of education and international development at the Institute of Education, London.
The reason for this shift could be innocent explanations such as the parents' desire to make their children learn English, their belief that the schools offer better value for money, has better teachers, to match the social expectations or the growing opulence in the country. Tiny (with 20 or fewer students) and small (with 50 or fewer students) government schools are being abandoned, according to the study Gandhi. If the past six years are taken into consideration, the number of tiny government schools rose 52 percent and small ones by 33.7 percent. As many as 5,044 government schools had no students in 2015-16, up 14 percent from 4,435 in 2010-11. West Bengal witnessed a 280 percent rise in tiny schools–more than any other state–followed by Madhya Pradesh (225 percent) and Jharkhand (131 percent). However, Bihar bucked the national trend by reporting a 98 percent decrease in tiny schools.
Why are students opting out of India's government schools, which educate the poorest and most vulnerable students until the age of 14 for free, and migrating to fee-charging private institutions in such large numbers?
Radha Shashidharan, a mother to two, from Patna says "Infrastructure in the government schools are a nightmare. The schools offer unusable toilets, non-functional fans and lights, some of them even without electricity, how would you expect a parent to send their child to such a poorly equipped school?" I couldn't disagree with that.
After 16 years of implementation of Sarva Siksha Abhiyan, that aims to provide the provision of infrastructure facilities in government schools, children still sit on mats or the bare floor. Thanks to Swachh Bharat Abhiyan, many schools in India are getting a toilet. But the problem lies in the maintenance.
In the case of Telangana, according to the annual status of education report, 2016, about 15.2% of government schools in Telangana do not have a separate toilet for girls. Though the numbers are small, the real problem lies in the maintenance of existing toilets. A newspaper report says that none of the government schools in Telangana received the funds for maintenance of toilets and the prescribed salary of toilet/workers is as low as rupees 2000 to 3500 per month.
In the age of robotics and artificial intelligence (AI), nearly 97,000 primary and middle schools are without power in Madhya Pradesh if we go by the data presented by the school education department on electricity connections for the year 2017-18.
Ramandeep Kaur, a parent, wrote a blog post on the conditions of government school in India. "Quality of teachers at Government schools is another major concern. Most of the teachers do not themselves know what they are teaching. A few days back I saw a video of a school teacher teaching students in a rural Government school. Every single spelling of the days of the week, the twelve months that she was teaching was wrong. Sunday was being taught as 'Sundie'. When asked about the number of days in a year her answer was 300. It was so shocking." Read her post.
A report released by ASSOCHAM has revealed that Indian schools suffer from acute shortage of teachers. The shortage is a problem pervasive at all levels of government schools in India. At present, there are about 50 per cent vacancies in schools across the country, with 30,000 vacancies for teachers in Haryana alone where more than 800 schools are being run without principals. Shortage of teachers obliges the government to recruit contract teachers who are often not well trained. Several states have exempted candidates from Teachers' Eligibility Test (TET) as only 20 per cent of the aspirants clear it. This wrong move, in an attempt to quickly fix the issue of dearth of teachers, has deteriorated the quality of education in the states even further.
However, there has been a remarkable progress in the past three years in terms of the performance. The Central Board of Secondary Education (CBSE) results have shown that the students of government schools have outshone the private school students. This year's result was also the first time in last 20 years that the passing percentage of government school students crossed the benchmark of 90 percent.
Among the best performing government schools, state government's Rajkiya Pratibha Vikas Vidyalayas (RPVVs) outperformed central government's Kendriya Vidyalayas (KVs). RPVVs' pass percentage, standing at 99.7 per cent is five per cent ahead of KVs' 94.6 per cent. As many as 33 students have scored as much as 100per cent in one or more subjects. The number of schools which have a pass percentage of more than 90per cent has gone up from 547 to 554 this year.
Not just this, in 2016, according to Annual Status of Education Report (ASER), performance of government schools better than the private schools. The percentage of children enrolled in grade III in government schools in the state who can read Grade II level text is 41.2 per cent and the percentage of children enrolled in Grade III in private schools who can read Grade II level text is 38.8 per cent. The performance of Grade-III children in government schools who can read Grade-II level text is better than performance of Grade III children in private schools, the report stated. It shows that reading levels in higher grades have also increased. In 2014, the percentage of children enrolled in Grade V who can read a Grade II level text was 53.5 per cent, it has increased to 62.5 per cent in 2016, the report said.
In Delhi, the increase in budgetary allocation should be given credit. The Education Minister, Manish Sisodia made education a priority by proposing to spend Rs 13,997 crore this year as compared to the year 2017-18, where the investment stood at Rs 11,300 crore. Improved infrastructure also helped the teachers to manage students better. "The benefit of increased rooms is that now the teachers can teach the students without any hassles. If you are conducting classes in the open, the noise of the students prevents teachers from teaching them. Much of their energy got lost in managing them," said a teacher from a Delhi government school.
So, what does this detailed article conclude? First, let us acknowledge the faults in our education system because there is some serious damage control that needs to be done. The children in schools today will be entering the workforce in the 2030s. Schools are preparing them for their lives 20, 30, 40, 50 years from now. We have to divert all our attention to our future. Secondly, now more than ever, the future of our country lies in the hands of the educators. So the teachers need to be trained immediately, especially those serving in in the poorest of urban and rural areas. They need to be viewed as professionals who require multiple skills to do their job, and accordingly professional standards need to be built into all teacher education programmes. Such programmes must focus on both, building an essential knowledge base, as well as skill sets required for making a difference in the classroom. Importantly, they must locate the professional development of teachers within the larger socio-cultural, economic and political context of contemporary India. Today, with the success of SSA and the RTE, classrooms are often diverse and many students are first generation learners who may not have any academic support system at home. Teachers need to factor in the socio- economic backgrounds of children, for instance a hungry or an abused child will not be able to learn effectively. Programmes must guide teachers on how to nurture and develop this set of children. The more a teacher knows about a student, the better they will be able to support their learning and progress.
The government is where I should've begun, but nevertheless, here's the third advice – a lot of what's happening can happen in a different direction. Why don't we use our funds on schools for better infrastructure instead of constructing statues? I don't mean to come out rude, but I think classrooms equipped with basic resources like non-wobbly bench and chair, is more important than building a temple. Also, why don't we introduce new rules in the system instead of re-naming cities? Lastly, can we agree on this together that the future of our country is, slightly important than the cows of our country?
Delhi set a great example for the rest of the country with the expansion in the yearly budget.
Lack of clean water supply, unmaintained buildings, cramped classrooms, poor electricity and many such complaints have become a major reason why there is a downfall of student enrollment in government schools. The budget needs to be drafted in such a way that it is able to cover these aspects of education too. It is no surprise that, even in 2018, outdated syllabus is being followed in schools. Like software and app updates improve the quality, an update is needed in the curriculum and books for the improvement in the quality of skills and knowledge. Another step could be to introduce the schools to digital world. Digital facilities like computers, projectors and other accessories that support digital education, should be made available to all schools, not just the private schools. A targeted literacy program could also be introduced for focusing on polishing skills in areas like vocabulary, comprehension, writing, phonemic awareness, phonic instructions, and many others. Such programs could be beneficial for those who are unable to afford long-term regular education, for adults who haven't had a chance to go to school and for those who've studied but need to polish their skills again. They could be conducted as individual workshops, weekly classes, night training for the working populations – the possibilities are endless.
Nelson Mandela said "Education is the most powerful weapon which you can use to change the world." I believe in this, do you?
Nipah Virus: Is Indian Education System Ready to Face Another Virus Outbreak?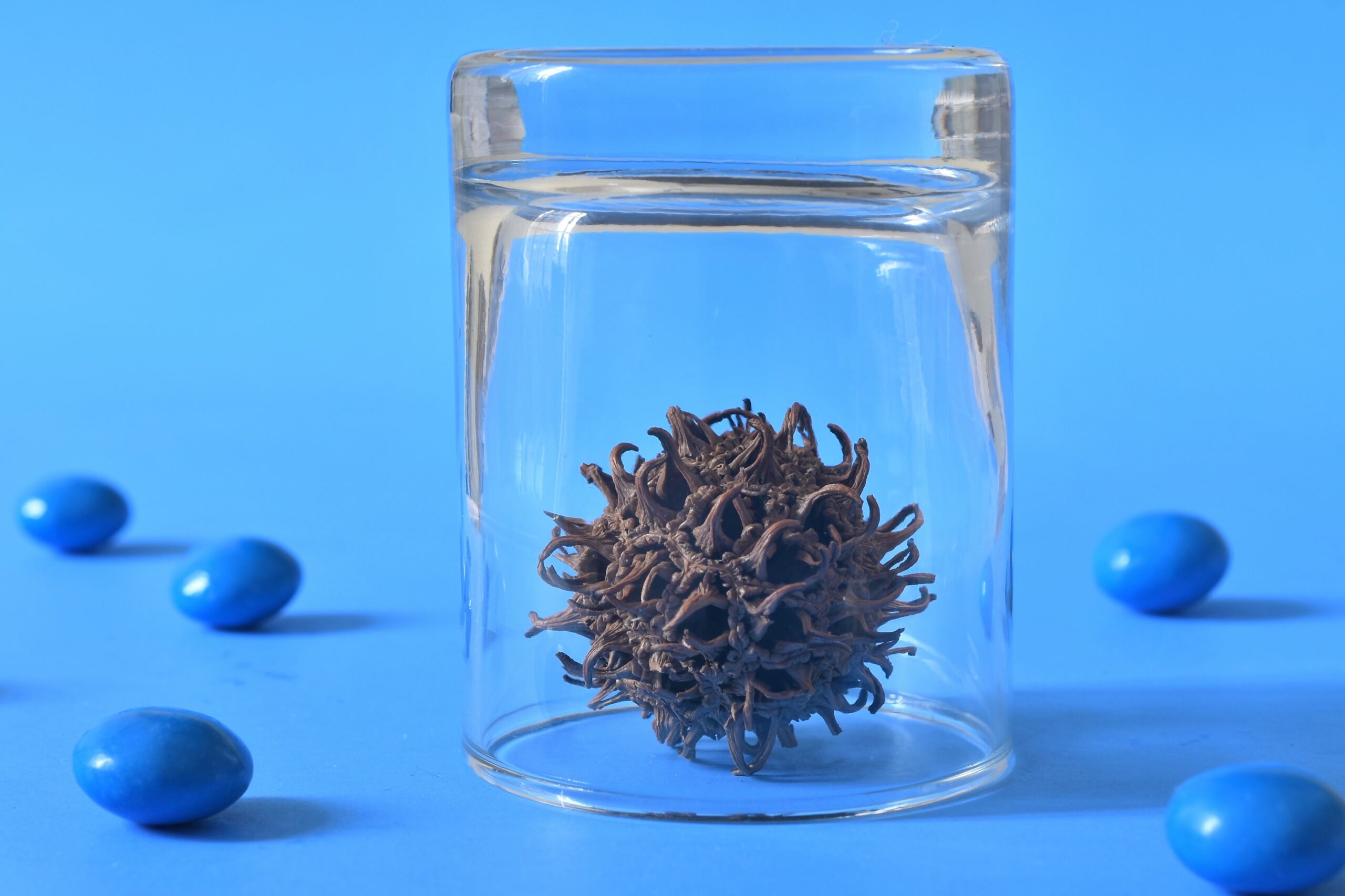 With the news of deaths in the southern state of India, Kerala, due to the new virus outbreak, people around the globe are quite alarmed. This news has shocked many because the world is still recovering from the post-Covid effects. The most impacted sector in every country because of this outbreak is the Education sector. Now, it becomes a challenge for everyone to ensure there is little to no impact on this yet again due to the virus. Mamta Shekhawat, Founder of Gradding.com explains it for everyone.
What Is Nipah Virus? Nipah Virus, popularly known as NiV, is zoonotic. This is a type that is commonly spread between humans due to coming in contact with infected animals. The mediums can be contaminated food, exchange of body fluids or direct contact with the infected animal or human beings. It is a fast-spreading virus that gives people shivers down their spine.
What Are the Causes of Nipah Virus? Studies show that this virus's primary causes can be narrowed down to "Transmission from animals to Humans." There can be a few possible factors behind this, such as:
Deforestation
Climate Change
Habitat Destruction
Nature Cycle Disturbance
Polluting Natural Resources
While these can be the narrowed-down causes of this Virus outbreak, the major concern remains "The interference of Humans in Wildlife." Nature, which is said to be the mother of life, is believed to take things in her control, and here's an example of how it is impacting human lifestyle – especially in the education system where we do learn about conserving nature, but we hardly put it into practice.
How can the Nipah Virus Impact the Indian Education System?
India is one of the densely populated countries and the first to be infected with the virus; there is a high risk of spreading this across the nation. To prevent this, the state Government is calling for lockdown, again, in certain infected areas. If the precautionary actions are not taken properly, it can lead to a complete country lockdown. It means the education curriculum is getting disturbed, and students need to take online classes again. But, the main problem here is:
Lack of Facilities: There are not all the necessary facilities available for students across the nation. This can deprive less privileged students of the opportunity to attend school online and continue their education. Schools also are not well-equipped with the required facilities to aid the teaching staff with the required training to take online classes so that the students' academic year isn't disturbed.
Uncertain Environment: As scientists continue to research the virus and remain unaware of its symptoms and effects, we cannot conclude whether to move online, continue offline, or follow a hybrid approach, which, in turn, creates chaos.
Break in Routine: With so much confusion and irregularity, students often fall for the trap of not taking things seriously. This breaks them from the routine study schedule, and they are distracted from focusing on their career to do something other than study to engage themselves.
Mental Health Issues: Lockdown, again, means not going out and socializing. Again, this would bring back the days when young kids were glued to televisions and mobile phones. Lack of sunlight, outdoor activity, and proper engagement often cause mental health issues in students.
Loss of Opportunities: Students planning to study abroad or pursue any course out of the country to explore their interests and widen their knowledge can also face many challenges. The virus outbreak can hold their chances of moving abroad due to fear of spreading the virus, which might hinder their prospects of studying abroad.
This is how adversely the virus outbreak can impact students willing to study in India and abroad. Though this can adversely disturb the students' plans for the future, if the education system and the Government plan to consider things and work on them, this can be controlled.
Humans have always been the ruling species on Earth, but through the ages, they started evolving and interrupting other species' habitats, leading to their extinction. This is a serious concern that we learn about through multiple courses in our education curriculum, but we never actually put it into practice. Virus outbreaks like these bring us to question that curriculum and fall into the flow of nature while it heals itself. However, this healing process of mother nature can be smoothed while we also keep our development going hand-in-hand if we adapt to the new challenges and make the necessary changes in our education system.
Team ScooNews also reached out to industry leaders, and here is what they said:
"Schools play a vital role in preventing and controlling the spread of infectious diseases, such as the Nipah virus, among students, teachers, staff, and the community. To be prepared for any potential outbreak or increased risk, schools should stay informed of the latest updates and guidance from local health authorities and follow their recommendations. They should also develop and implement an emergency response plan that covers how to identify, report, isolate, and communicate with potential cases and contacts. Furthermore, schools should promote good hygiene practices among students, teachers, and staff, such as washing hands, covering coughs and sneezes, and keeping the school environment clean and disinfected. Schools should also encourage vaccination against preventable diseases among eligible groups, as this can reduce the overall burden on the healthcare system and minimize the risk of outbreaks. Additionally, schools should consider social distancing measures when necessary, such as reducing class sizes, rearranging seating, staggering break times, or even temporarily closing the school if advised by local health authorities. Lastly, schools should communicate and engage with parents or guardians regularly to provide them with information on preventive measures, school policies, and any concerns or questions they may have." said Farzana Dohadwalla, Executive Chairperson, Crimson Education

Ms. Surabhi Joshi, Vice Principal, Manav Rachna International School Charmwood said, "Virus may break the body but never the spirit of resilient teachers. Our breakout rooms are ready for any outbreak and we can face it head on with complete spirit!"