Advisory to Parents and Teachers on Children's Safe Online Gaming
This advisory to parents and teachers has been recommended for wider circulation and educating them for necessary action ensuring effective use in overcoming all online gaming downsides with the associated mental and physical stress to children.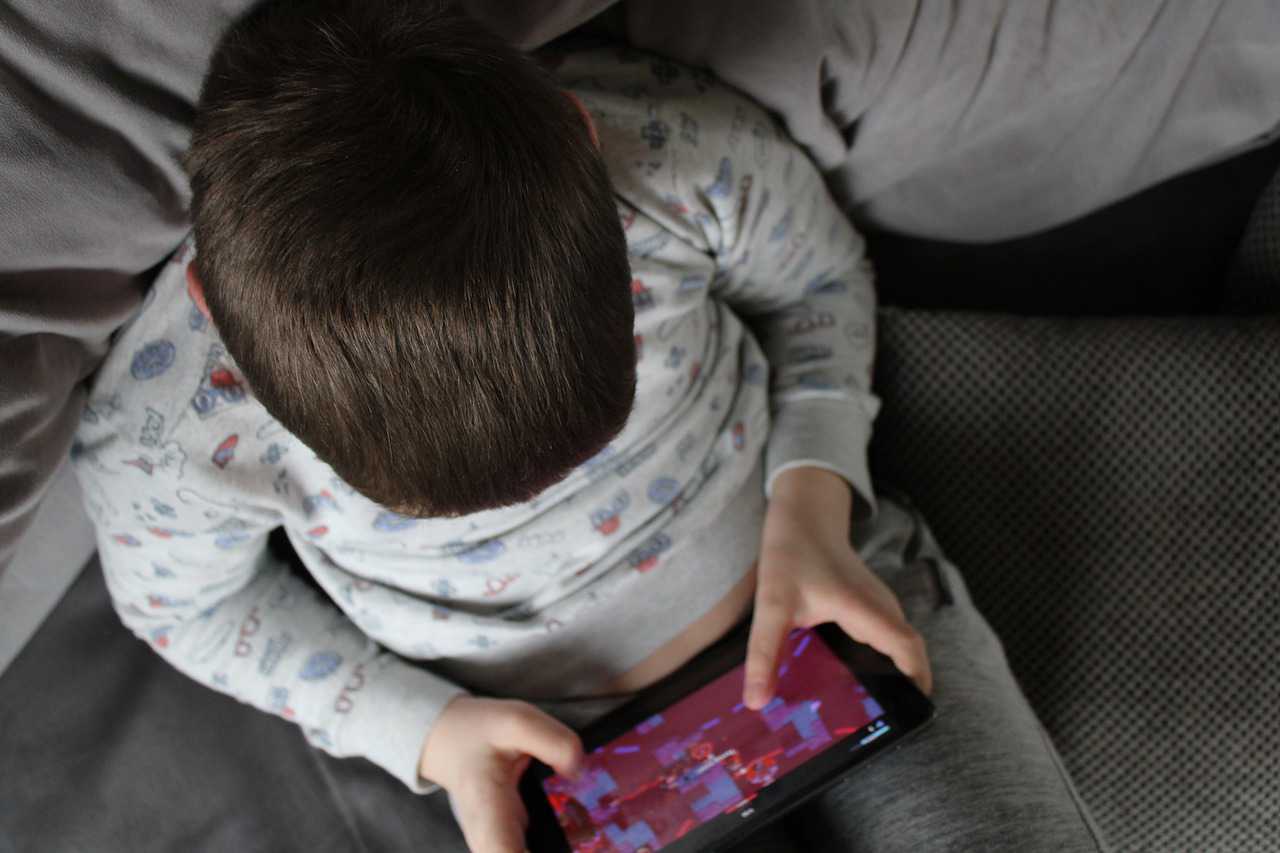 In the new era of technology, online gaming is very popular with children because of the challenges it brings to the players which excite them and make them play more which can lead to addiction. Online games can either be played on the internet itself or from another computer network. Online games can almost be found anywhere on any gaming platform such as PCs, consoles, and mobile devices. Online gaming can be accessed with the use of a phone or a tablet which is a common factor in online game addiction because children can easily play games anywhere anytime affecting their time for their school and social life. Furthermore, the closure of schools due to the pandemic has increased the use of mobile and the internet by children.
However, online gaming has many downsides. Playing online games leads to a serious gaming addiction which has been considered a gaming disorder. The game is designed in a way that each level is more complicated and complex than the previous one. This causes a player to push themselves to the limit in order to progress in the game. Therefore, playing online games with no restriction and self-limits leads many players to become addicted and are eventually diagnosed with gaming disorder. The gaming companies also emotionally compel the child to buy more levels and almost force in-app purchases.
In view of the same, advisory to parents and teachers has been recommended for wider circulation and educating them for necessary action ensuring effective use in overcoming all online gaming downsides with the associated mental and physical stress to children.
Don'ts:
Do not allow in-game purchases without parental consent. To avoid in-app purchases; OTP-based payment methods may be adopted as per RBI's guidelines.
Avoid credit/debit cards registration on apps for subscriptions. Place an upper limit on expenditure per transaction.
Do not let children buy directly from the laptop or mobile they use for gaming.
Advise children not to download software and games from unknown websites.
Tell them to be beware of clicking links, images, and pop-ups in the websites as they may contain a virus and harm the computer, and may contain age-inappropriate content.
Advise them not to give personal information over the Internet while downloading games.
They should never share personal information with people in games and on gaming profiles.
Advise them not to communicate with strangers, including adults, through webcam, private messaging, or online chat, as it increases the risk of contact from online abusers, or bullying from other players.
Advise them against engaging in-game for long hours without taking a break considering health aspects and addiction.
Do's:
While playing online games, if something wrong happened, stop immediately and take a screenshot (using the "print screen" button on the keyboard) and report it.
Help your child to protect their privacy online, get them to use a screen name (avatar) that does not reveal their real name.
Use antivirus/spyware programs and configure web browsers securely using a firewall.
Activate parental controls and safety features on the device or in the app or browser as it helps restrict access to certain content and limit spending on in-game purchases.
Notify if a stranger tries to start a conversation about something inappropriate or requests personal information.
Check the age rating of any games your child is playing.
In case of bullying, encourage not to respond and keep a record of the harassing messages and report the behaviour to the game site administrator/block, mute or 'unfriend' that person from their players' list, or turn off the in-game chat function.
Play alongside your child to get a better sense of how they are handling their personal information and who they are communicating with.
Help your child understand that some features in online games are used to encourage more play and spending. Talk to them about gambling, what it is and its consequences both online and in the physical world.
Always ensure that your child accesses the internet from a computer placed in the family space.
Keep your eyes open for:

Unusually secretive behaviour, mostly related to their online activity
A sudden increase in the time they spend online, especially social media
They seem to change screens on their device when approached
They become withdrawn or angry, after using the internet or sending text messages
Their device suddenly has many new phone numbers ·and email contacts.

Install internet gateway at home which has features like monitoring, logging, and controlling the types of content that the children can access.
Teachers need to keep an eye on falling grades and social behaviour of the students.
If teachers observe something that may seem suspicious or alarming, they should inform the school authorities immediately.
Teachers should ensure that children are sensitized about the pros and cons of the internet from time to time.
Teachers should train students for secure configuration of web browsers & web applications.
TO REPORT ANY UNTOWARD INCIDENT, USE THE FOLLOWING LINKS:
National Helpline- https://cybercrime.gov.in/Webform/Helpline.aspx
Statewise Nodal Officers- https://cybercrime.gov.in/Webform/Crime_NodalGrivanceList.aspx
Education for Girls
Department of School Education and Literacy (DoSEL), Ministry of Education is implementing 'Samagra Shiksha', for universalization of quality education throughout the country in coordination with the States and UTs.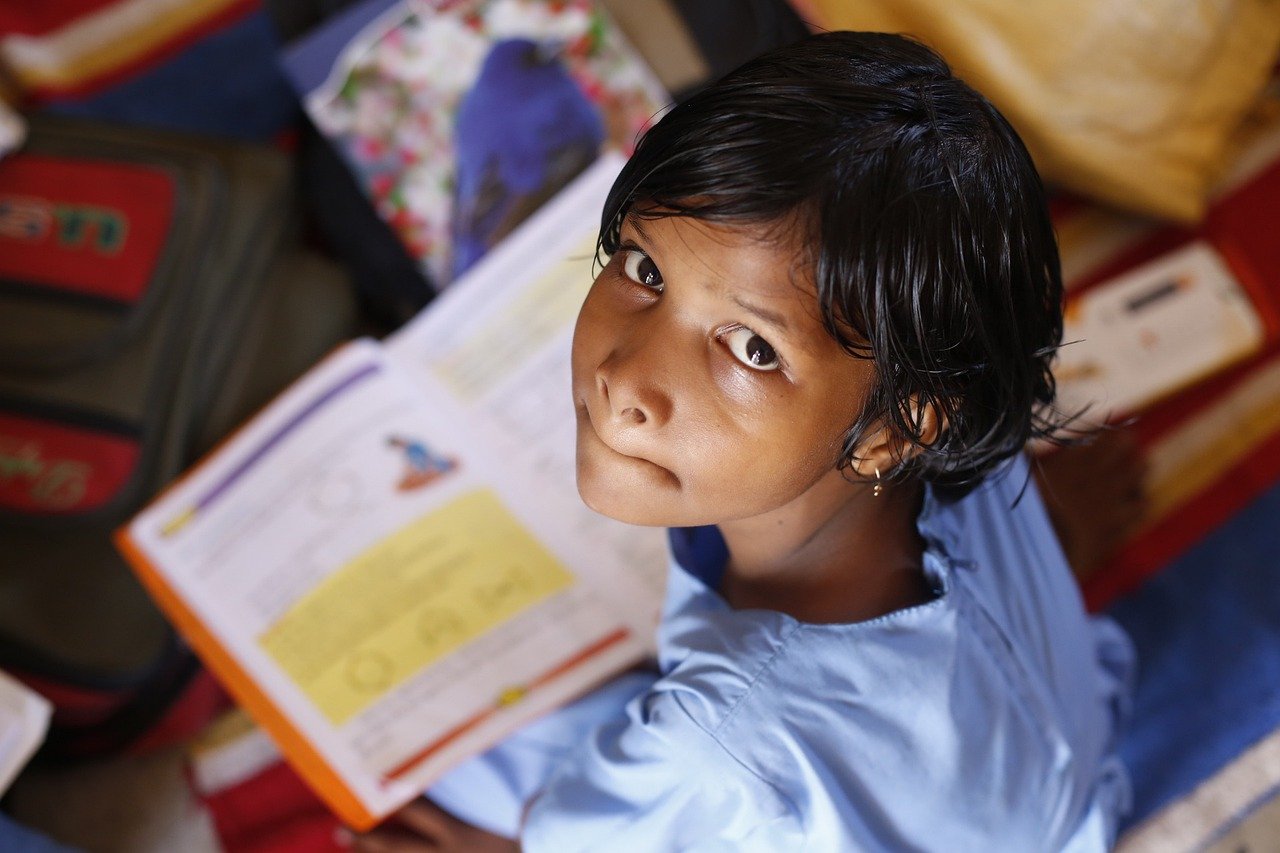 Education is a subject in the concurrent list of the Constitution and the majority of schools are under the jurisdiction of the State Government. Department of School Education and Literacy (DoSEL), Ministry of Education is implementing a centrally sponsored Integrated Scheme for School Education 'Samagra Shiksha', effective from 2018-19, for universalization of quality education throughout the country in coordination with the States and UTs. Bridging gender and social category gaps at all levels of school education is one of the major objectives of the Samagra Shiksha. From the year 2018-19 to 2020-21, the Drop-out rate of girls at the Secondary level decreased from 17.03% to 13.7%, Gross Enrolment Ratio (GER) at the secondary level increased from 76.93 to 79.45, and GER at the higher secondary level has increased from 50.84 to 54.65. (Source: UDISE+).
Under Samagra Shiksha, there is a provision for gender-segregated toilets in all schools. As per UDISE+ 2020-21, 97.45% of Government schools have gender-segregated toilets. Also, there is a provision of a Composite School Grant which may be used for annual maintenance and repair of existing school buildings, toilets, and other facilities to upkeep the infrastructure in good condition.
School Health Programme, under Ayushman Bharat which is a joint collaborative initiative of the Ministry of Health and Family Welfare and DoSEL, Ministry of Education, a module on 'Growing up Healthy' has been incorporated, which interalia includes information on physical challenges during adolescence and attaining puberty.
The National Council of Educational Research and Training (NCERT) is implementing the Adolescence Education Programme (AEP) as part of the National Population Education Project (NPEP). One of the learning outcomes of AEP is to make the learners aware of the concerns of adolescence, i.e. process of growing up during adolescence, and to inculcate in them a positive attitude regarding these concerns.
Additionally, vide a joint letter of Secretary, DoSEL, and Secretary, Ministry of Jal Shakti dated 08.03.2022, the states have been advised to utilize funds earmarked for Menstrual Hygiene Management (MHM) and management of menstrual waste under the Swachh Bharat Mission (Gramin) Phase-II at the village level, for installation or maintenance of incinerators in schools having girls from classes VI to XII and for creating awareness on MHM among adolescent girls and in the society in general.
Moreover, all States and UTs have been requested to take necessary steps to create awareness amongst adolescent girls in schools about the safe usage and the benefits of Sanitary Napkins. It has also been communicated that subsidized sanitary napkins are available at the Jan Aushadi Kendras set up by the Ministry of Chemical and Fertilisers, Government of India.
Under Samagra Shiksha, there is a provision of Kasturba Gandhi Balika Vidyalayas (KGBVs) in the Educationally Backward Blocks, which are residential schools for girls belonging to disadvantaged groups such as SC, ST, OBC, Minority, and Below Poverty Line (BPL). KGBVs were functional for classes 6th to 8th under the erstwhile Sarva Shiksha Abhiyan. Under Samagra Shiksha, a provision has been made to upgrade/converge the KGBVs with girls hostels to cover girls up to classes 10th (Type II) and 12th (Type III) to reduce dropout and enhance enrolment of girls at Secondary and Higher Secondary levels. In KGBVs, specific skill training is imparted to provide need-based vocational education to girls.
Further, Special State Specific Projects for varied interventions under equity are emphasized for enhancing access, retention, and quality of girls by promoting enrolment drives, retention and motivation camps, gender sensitization modules, etc. Financial Support is also being provided under State Specific projects as per the allocation of flexi funds under quality to the state subject to viable proposals received from the respective State and UTs. Such projects include Life Skills, Awareness programmes, Incinerators, Sanitary Pad Vending Machines etc.
Moreover, Samagra Shiksha aims at integrating Vocational Education with general academic education in all Secondary/Senior Secondary schools including KGBVs; enhancing the Employability and Entrepreneurial abilities of the students, providing exposure to working environment; and generating awareness amongst students about various career options so as to enable them to make a choice in accordance with their aptitude, competence, and aspirations.
The information was given by the Minister of State for Education, Smt. Annpurna Devi in a written reply in the Lok Sabha on 1st August 2022.