Atal Innovation Mission, NITI Aayog releases 'Innovations For You' & 'The Ingenious Tinkerers'
'The Ingenious Tinkerers' leveraged the up-and-coming technologies available at ATLs to devise a solution. These young tinkerers took it upon themselves to identify their problem statements by interacting with the members of their community and designing a prototype in a manner that fits their needs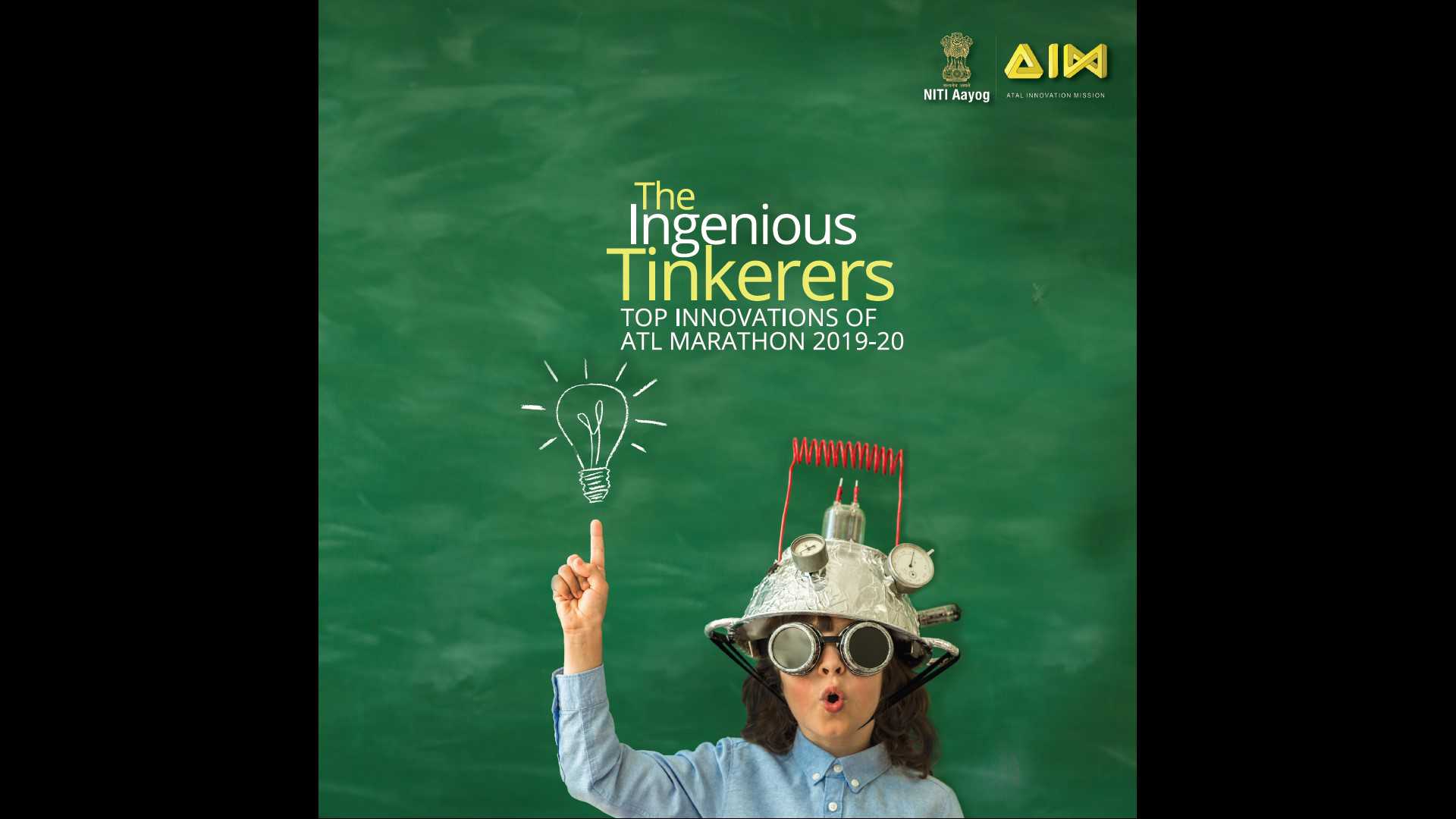 Atal Innovation Mission (AIM) NITI Aayog today released the second edition of – 'Innovations for You'- a compendium of innovations focused on agriculture featuring 70 startups supported by Atal incubation Centers (AICs) of AIM and 'The Ingenious Tinkerers' – a compendium on the innovations on technology featuring 41 innovations from Atal Tinkering Lab (ATL) of India.
As the nation rejoices the Azadi ka Amrit Mahotsav – 75th Year of Independence, both books are celebrations of the success stories of young innovators of India. The 'Innovations For You' is a compilation of successful innovations by the entrepreneurial minds of India solving problems of present for future, while 'The Ingenious Tinkerers' is a compilation of the top innovations created by young student innovators who participated in the ATL Marathon – which invites school students to address a problem that they see or face on a day-to-day basis.
'The Ingenious Tinkerers' leveraged the up-and-coming technologies available at ATLs to devise a solution. These young tinkerers took it upon themselves to identify their problem statements by interacting with the members of their community and designing a prototype in a manner that fits their needs and demands. Their determination to make a difference in their community has paved a way for their innovation to reach the top 41 innovations of India for the ATL Marathon 2019.
Meanwhile, the 'Innovations For You' in its second edition, focuses on the startups and innovations in the field of Agriculture and Allied services. The book is a compilation of 70 Ag-Tech startups, incubated at Atal Incubation Centres spread across the country. These startups are leveraging frontier technologies such as AI, IoT, ICT, and others to provide socially relevant solutions to problems of modern farming. The first edition of this book was focused on innovations in Health Care, which was launched in October, this year.
The Digi-books were unveiled virtually today in the presence of Dr. Rajiv Kumar, Vice Chairman, NITI Aayog, Prof. Ramesh Chand, Member Agriculture, NITI Aayog, Mr. Abhishek Singh, CEO, MyGov and Dr. Chintan Vaishnav, Mission Director, Atal Innovation Mission, NITI Aayog.
The Vice-Chairman, NITI Aayog accoladed both the tinkerers and entrepreneurs by saying– "More than ever before, it's today that we need more tinkerers and innovators, who can understand the problems and give a solution that is suited for Indian Society"
Adding to the Vice-Chairman, Member Agriculture Prof. Ramesh Chand congratulated the AIM team and appreciated the efforts done in the compilation of the books. Further, he said, "It is great to see that numerous startups in the Agri-tech domain are able to access emerging markets and attract institutional investments and other stakeholders besides the vision of supporting the society at large."
Mission Director, Atal Innovation Mission, Dr. Chintan Vaishnav, congratulated the entrepreneurs and the young tinkerers featured in both the books and said "I hope the stories and ideas behind every innovation inspire millions of other startups, innovators, and young tinkerers across the country to create new, promising, and sustainable solutions with a socio-economic impact not just for our country but the world."
Adding to this, CEO, MyGov, Abhishek Singh said, "I am very pleased to see the grassroots innovations featured in the compendium and this is a snapshot of the way our young innovators think. I congratulate all the participants for conceiving such brilliant ideas and developing the innovations with so much creativity and enterprise. I am sure these ideas are going to make a huge difference in the already evolving market of India and the world. The featured innovators are role models for all the budding innovators of India and will motivate them to develop their ideas to make a huge impact for India through science & technology."
The Digi-book series – Innovations for You by Atal Innovation Mission brings to you the best of innovations and entrepreneurs from startups supported by the Atal Incubation Centres. The subsequent editions of the series will focus on other emerging sectors like EduTech, Mobility, EV among others. 'The Ingenious Tinkerers' series captures the stories that showcase the growth and mindset of young innovators and is an attempt to celebrate and boost the students who produced exemplary solutions for problems put forth to them in Atal Tinkering Lab's nation-wide innovation challenge called ATL Marathon.
CLICK HERE to access 'Innovations for You'
CLICK HERE to access 'The Ingenious Tinkerers'
Digital Education is changing the way we learn
With so many technological advancements now in place, it's exciting to speculate about how digital learning could improve education in the future.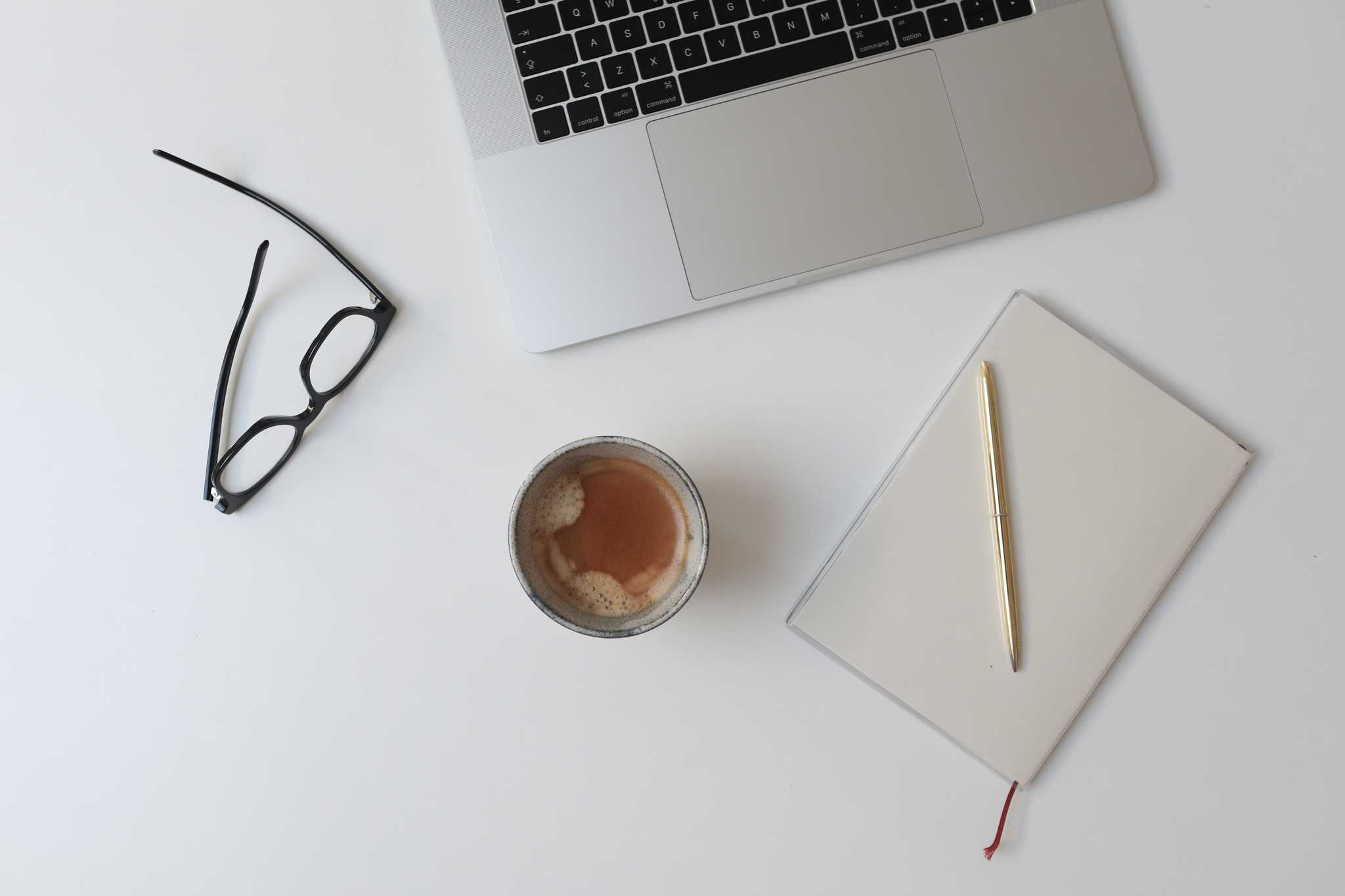 Over the last two decades, we've seen technology transform the education sphere. As technology has advanced, we have seen education delivered online, computer-based remote exams conducted, and students attending classes at foreign universities while living in other countries.
What is Digital Learning?
Digital learning refers to a learning method that uses new digital tools to enable learners to learn in new ways, such as face-to-face, distance learning, or blended learning. As a result, it is not simply a matter of digitising educational content, but of a set of educational methods.
To fully grasp how digital learning can transform education, it is necessary to be open to the idea that the traditional classroom can evolve, as most parents have witnessed over the last two years.
Why is Digital Learning Growing So Quickly?
The evolution of technology has made digital learning a more successful option, especially for students who face challenges in learning. Technology has not only advanced but also has become more widely available. It is theorised that more people in the world now have smartphones than bank accounts. As the human race continues to innovate, evolve, and explore, the evolution of digital learning accelerates.
Easy Access to Expertise
Subject matter experts are talented professionals who have in-depth knowledge of a subject and fully comprehend the technicalities of the concepts. They are also enthusiastic teachers who specialise in ensuring accuracy in facts and technical details of the content.
People all over the world can now quickly and easily gain access to subject matter experts thanks to advances in digital technology. This also means that students can gain access to extremely specific educational materials without leaving their countries, cities, or even homes.
Learning Multiple Subjects
A wide selection of courses is available through online learning systems. Children who have studied a wide range of disciplines are more aware of their surroundings. Learning several courses in a variety of ways, both traditional and non-traditional, provides children with a comprehensive understanding, improves their cognitive skills, and empowers them to think and make decisions on their own. Students who learn a variety of courses are better able to make career decisions because of their increased knowledge.
Studying At Your Own Pace
The ability to tailor a learning environment to each student's individual needs is one of the most exciting aspects of digital learning. It's also crucial to remember that some children are slower to pick up concepts or skills than others to get the most out of an educational framework. In the past, if a child didn't understand something within a curriculum's allocated time frame, the instructor had little choice except to move on and hope that there would be time later to catch up with that youngster.
Children can now approach learning at their own pace thanks to digital learning. Digital technology allows parents and educators to identify which strategies work best for which children, which allows them to provide the best opportunities for success. They are also given the ability to customize a learning environment that best suits the needs of their students.
Availability of E-Learning Material
The educational system has been revolutionized by the introduction of technology. Earlier, education meant hauling a large number of books to schools and education. This is no longer necessary in the current world.
Now, people can learn anything they want from a variety of sources, including e-books, pdfs, and video tutorials. The internet has made learning available to everyone, and most information is now available in digital format. A major advantage of this is the fact that the content is constantly updated and is therefore up to date.
Reduced Education Costs
Digital resources are significantly less expensive, and digital platforms assist both students and institutions in saving money. This is regarded as a significant step forward in levelling the playing field for all students in the future.
Geographical Adaptability
Remote learning has been on the rise over the years. Students can learn from anywhere they have access to the internet at any time. Teachers and professors can teach from anywhere in the world, and students can attend classes from anywhere in the world as well. This opens up a whole new world of learning for students who might not otherwise have access to an in-person class.
Today, a school can take place from wherever the student is, and lessons can be accessed at any time.
Lesson Plans Delivered Quickly
Teachers have long dreamed of a world in which they can offer every student the personalized attention they deserve. Unfortunately, the traditional model of education has many obvious barriers for those who are disabled, come from low-income families, or otherwise find themselves at a disadvantage. One of the most promising movements in education today is the digitization of learning. Through easy-to-use software and online communities, teachers are now able to create a high level of convenience for their students, all while maintaining the same level of oversight that was previously possible only in person.
What are the Main Types of Digital Learning?
Any type of learning content delivered in a virtual environment is referred to as digital learning. They can be video-based, live or self-paced, and can take place one-on-one or in a group setting. There are three types of digital learning in general: e-learning through virtual reality, blended learning, and gamification.
E-learning through virtual reality
E-learning is commonly thought to be a completely digital approach. Students receive all of their instruction online, either through educational platforms or through meeting software such as Teams or Zoom.
Students also have access to the digital library, and they can usually access it whenever they want. They may have set class times, but in many cases, they can study at their own pace but must meet assessment deadlines.
Blended learning methods
Blended learning is a model that combines the very best of both worlds, by combining the classic method of classroom education with its e-learning counterparts. This model is the most common mainly in primary and secondary education.
Blended learning is the educational equivalent of working from home a few days per week.
Gamification
Gamification is a new concept in education, but it has been shown to be an effective way of increasing engagement and learning. This, in turn, has a positive impact on student outcomes. Gamification uses the elements of play that children enjoy in things like video games to accomplish an educational goal. Students enjoy the experience because they do not feel like they are learning.
What Impact Will Digital Learning Have on Education?
With so many technological advancements now in place, it's exciting to speculate about how digital learning could improve education in the future.
Access to a greater number of high-quality teachers
Research done by experts has proved that a teacher's quality is directly connected to a student's achievement. While it's difficult to admit because every teacher has worth, some are more skilled in the field than others.
It is remarkable that with the help of digital technology, more and more amazing teachers will have the ability to teach children all over the world. More and more teachers will have the ability to influence their careers and also have more employment options as well.
Technology Expanding Knowledge Further
The future is here and it holds the power to elevate the possibilities of what students can experience to a whole new level.
Digital media, simulations, and artificial intelligence (AI) are expected to push the boundaries of what students can experience today and in the future. Children can even learn about flight simulators, explore planets, build energy generators, and more online. Now, imagine what children will be able to study in the future before they have even finished high school.
Reducing Geographical Barriers to Education
Not only does a person's school location play a direct role in their success later in life, but so does their country. In the past, students who lived in countries with poor education facilities had an unfair disadvantage compared to students who lived in countries with better education facilities. However, this is not the case anymore in the age of the internet. With digital learning, it is hoped that in the future, all students will have equal access to educational resources and opportunities, resulting in a more equal chance of
Accessibility of Education to Far More Children
For many parents, the dream is to provide their children with the best opportunities in life. This might mean sending them to a top university or providing them with the right career path. Unfortunately, within the constraints of a traditional learning system, this is not always possible. There are obvious barriers to education for those who are disabled or come from low-income families. Digital learning breaks down some of these barriers, allowing students to chart their own course to success.
Better Assistance For Children With Disabilities
Disabled students can easily access all educational materials from the comfort of their own homes via online learning. e- learning platforms greatly reduce physical strain for mobile-impaired students while also making life easier for those who are visually or hearing-impaired. This gives students more freedom to explore the world, removing the barrier to learning and encouraging them to participate more actively instead.
Distance education, on the other hand, provides convenience to caregivers and families of disabled students. Families and caregivers, like students, may bid adieu to the everyday effort thanks to online learning.
About the author:
Shourie Chatterji is Chief Digital Officer, Schoolnet