Airbnb to support Skill India mission by creating and Empowering 50,000 Hospitality Entrepreneurs in India
Partnership builds on Airbnb's commitment to support Skill India mission by creating and Empowering 50,000 Hospitality Entrepreneurs in India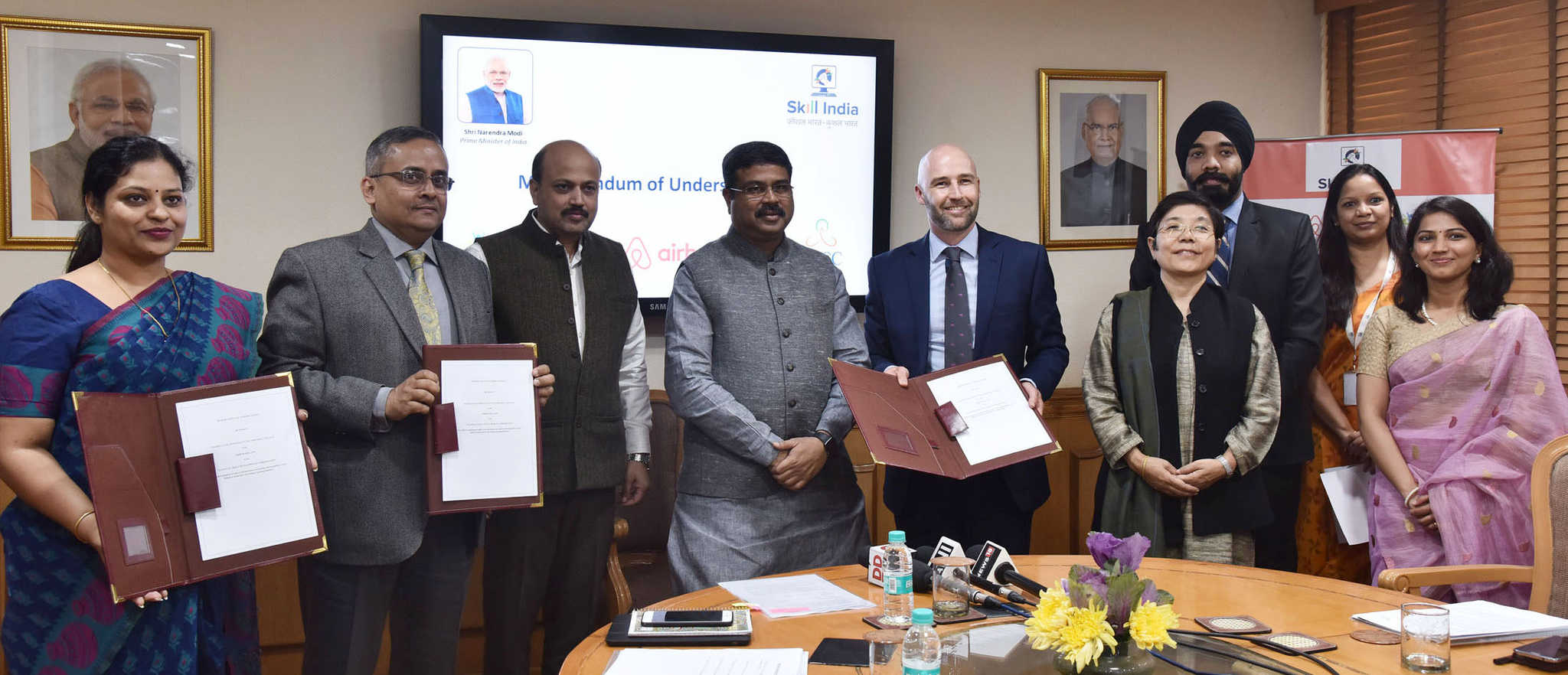 A tripartite Memorandum of Understanding (MoU) was signed here today between National Skill Development Corporation (NSDC) and Tourism and Hospitality Sector Skill Council (THSC) with Airbnb, the world's leading community-driven hospitality company. The MoU will provide hospitality skills training to hospitality micro-entrepreneurs in India. Speaking on the occasion, Union Minister for Skill Development and Entrepreneurship, Shri Dharmendra Pradhan said, "We believe that this partnership will help to augment Skill India Mission by bringing in global best practices for the training of small hospitality entrepreneurs. The domestic tourism has immense potential in India and this partnership will benefit the ecosystem by creating opportunities for women and youth. We will extend all possible cooperation to make India a tourism hotspot."
Regional Director of Policy for India, Southeast Asia and ANZ, Mr. Brent Thomas said, "This partnership will help to create more skilled, digitally-literate hospitality entrepreneurs – especially among the women and those in underserved areas – who can create a homestay in every home, offer authentic experiences in every Indian locality and help spread the benefits of tourism".
The signing of MoU is in line with the Government's endeavor to promote entreprenuership under the Government's Skill India Programme. NSDC is the implementation arm of Ministry of Skill Development and Entrepreneurship.
Through the partnership, the Ministry of Skill Development & Entrepreneurship, Airbnb, NSDC and THSC will work together to create an accredited skill development module for hospitality entrepreneurs offering homestay facilities, unique accommodations and local experiences.
Building on Airbnb's commitment to support Skill India Mission by creating 50,000 hospitality entrepreneurs in India, the MoU signed today aims to empower more citizens, including those in rural and underserved areas to join the 'alternate accommodation' sector and pursue new livelihood opportunities by sharing their homes.
Under the terms of the MoU, the parties agree to:
ESTABLISH occupation standards and competency matrices for job roles and develop the courses for hospitality entrepreneurs offering homestay and facilities, other unique accommodations and local experiences for travellers;
CREATE standards for certification and accreditation as per the requirements and global benchmarks of Tourism and Hospitality industry for hospitality entrepreneurs offering homestay facilities, other unique accommodations and local experiences for travellers;
SET the framework for long-term Council-Industry partnership;
STRENGTHEN the Skilled Labour Pool required by Tourism and Hospitality industry.
International Baccalaureate Experiences 31% Surge in Authorized IB World Schools Across India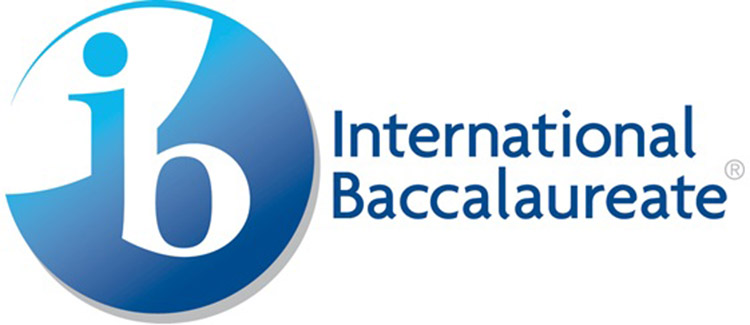 The International Baccalaureate (IB), a global educational foundation headquartered in Switzerland, reports substantial growth over the past five years in India. The surge, amounting to a 31% increase in authorized IB World Schools, reflects the growing preference for IB programs among schools nationwide. According to Haif Bannayan, the Global Director of Business Development at IB, the organization offers four comprehensive programs for students aged 3-19: the Primary Years Programme (PYP), Middle Years Programme (MYP), Diploma Programme (DP), and Career-Related Programme (CP).
As of 2023, there are now 226 authorized IB World Schools across India, collectively delivering 378 authorized IB programs. This breakdown includes 138 schools offering PYP, 59 schools providing MYP, 155 schools delivering DP, and 26 schools offering CP. However, the current distribution of IB World Schools remains concentrated in metropolitan areas like New Delhi, Gurugram, Mumbai, Kolkata, Bengaluru, and Chennai.
To address this imbalance and make IB education more accessible and affordable nationwide, the Delhi Board of Secondary Education (DBSE) collaborated with IB as part of Delhi's educational reforms under Arvind Kejriwal. In August 2021, they signed a Memorandum of Understanding to introduce IB programs in 30 government schools in Delhi. This initiative aims to encourage more schools to adopt the IB curriculum in the future.
Recognizing the evolving educational landscape in India, IB is actively collaborating with Indian institutions and educational authorities to extend its framework to students from diverse backgrounds and regions. Haif Bannayan expressed eagerness for ongoing dialogues with leaders to facilitate the delivery of high-quality, globally-oriented education to an even greater number of students.
The Diploma Programme (DP) offered by IB stands out globally, consistently aligning with or surpassing international standards, as indicated by the DP Country Alignment Study 2023. The study emphasizes the adaptability of DP courses to diverse national contexts, showcasing their seamless integration. Furthermore, it underscores the meticulous crafting of DP curricula to facilitate substantial depth and breadth of learning, illustrating their rigor and comprehensive educational value.
Bannayan highlighted the IB's acclaim for its emphasis on languages and global principles, coupled with a consideration of students' cultural backgrounds. This approach fosters a profound comprehension of the world, shaping graduates into multilingual thinkers poised to make a positive impact on a global scale.