Akhilesh Yadav reluctant to implement HC order directing officials to send kids to government schools.
An August 2015 order by the Allahabad high court directing govt officials to send their wards compulsorily to govt schools is yet to be implemented by the UP government. If implemented the system should have come into effect from academic year 2015-16.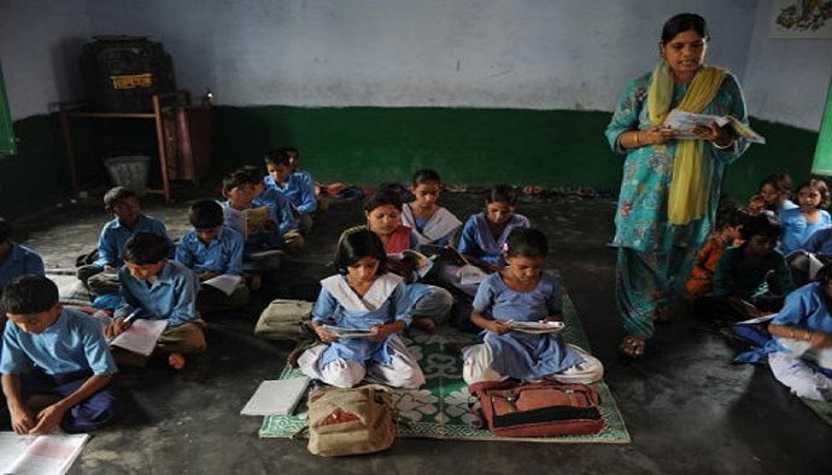 Almost an year back, on August 18, 2015 the Allahabad High Court instructed the Uttar Pradesh government to implement within 6 months an order making it compulsory for all persons receiving benefit from the government, people's representatives and judges to send their children to government schools. The order mandated it that this system should be instituted by the beginning academic session 2016-17. However, the UP government is yet to initiate action on the court order.
You might wonder why the Court wants to institute such a system and basically coerce all government employees to send their wards to government schools. The answer lies in 2 parts. Let us examine each part separately. Firstly, a closer analysis of the current situation of the public education system in India.
Right to Free and Compulsory Education Act, 2009 is in place in India and has been much lauded but education is neither free nor compulsory. Well off people are spending enormous amounts in sending their children to school. Even the lower middle class and the poor who can scrape enough money are now sending their children to private schools.
Why this rush for private schools? Children of poor who constitute 90% of school going children attend schools where there is no teaching. Close to 50% children do not continue school beyond class VII. Those who are able to continue indulge in cheating to pass their board examinations.
Lastly, child labour keeps a sizeable chunk of children out of school. The last census 60 lakhs children in India are out of school. It is a mockery of the "compulsory" part of the Act.
Which brings us to the second part of the solution; here the Court order starts to make sense. If the education system is in tatters then the only way to rectify the situation is to make the children of government employees, people's representatives and judges' start attending government schools. This will increase the motivation of the concerned authorities to improve the education delivery in government schools as they will have a stake in improving its quality.
This will provide dual benefits; firstly, children of poor will get good education for the first time in their lives. A report says 90% children of poor, even after completing class IV, remain functionally illiterate. Secondly, the middle class will save precious money otherwise spent on sending their children to private schools.
Here it is important to place before you the views of the Socialist Party (India) which supports the Court order. Justice Sudhir Agarwal adds, anybody benefitting from the government if decides to send their children to private school they should be penalised and asked to submit an amount equal to that they spend in private school in government's account. Moreover they should also suffer in terms of losing increment and promotion. To us it seems rather strict and curtails freedom of choice.
Socialist Party (India) has gone one step further and taken a stand that only people who have studied in government schools should be eligible for government jobs or for contesting elections at any level in this country. Moreover their children should also study in government schools. In fact they are proposing to extend this idea to the health care sector also. It would mean that people receiving government salaries should only visit government hospitals for own treatment as well treatment of family members dependent on them
Magsaysay award winner and social activist, Sandeep Pandey sat on an indefinite fast from June 6, 2016 in Lucknow to get the abovementioned judgement of Justice Sudhir Agarwal implemented in UP. Within 2 days, on June 8, Pandey was invited by the UP CM Akhilesh Yadav for a dialogue.
According to Pandey, the CM is least inclined to implement the above order or consider the idea of common school system. He is enamoured of private schools and thinks he would like to disseminate videos of good teachers from these schools to children of even the remotest schools. The idea of activating a huge cadre of government school teachers, who are more qualified than the private school teachers, doesn't come to his mind.
Pandey says that implementing the Allahabad HC order may seem difficult for Akhilesh Yadav but once he decides to do it he will win the support of the poor. If the quality of government schools improves most people would like to send their children to government schools as it'll be less costly. Moreover children who're out of school will get an opportunity to attend school.
*The views expressed here are that of Magsaysay awardee, social activist and Vice President of the Socialist Party – Sandeep Pandey.
ASER2022 – The 'Asar (impact)' of the Pandemic
The ASER report shows the 'asar (impact)' of the pandemic and years of neglect of early years education.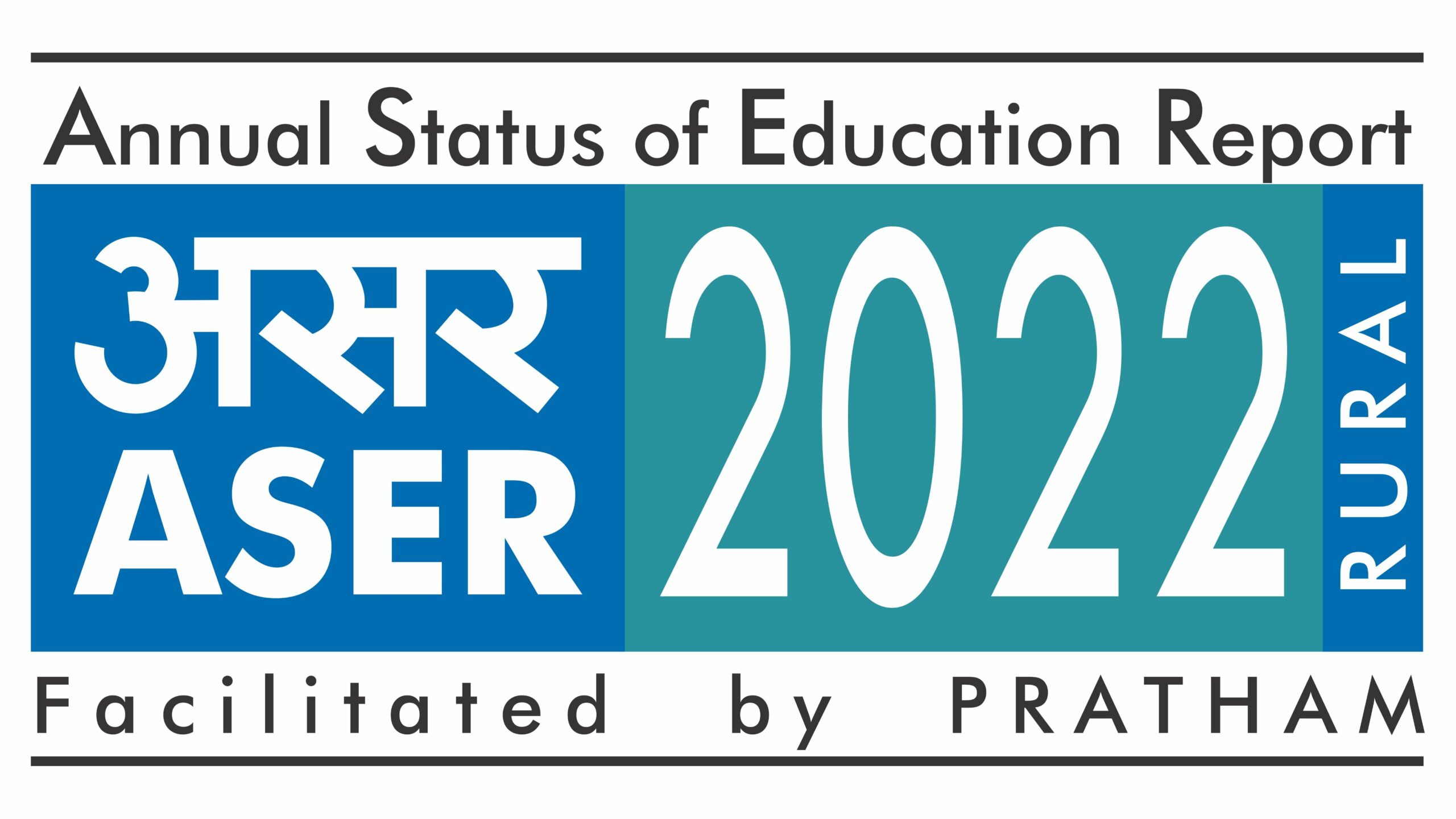 The ASER a very comprehensive report on education outcomes in government schools is out and as usual, the press is lamenting the fact of how children of grade 4 cannot do division or how children of grade 2 cannot read!
Well, what most journalists, parents, and policymakers do not understand is that till the foundation is weak, the building will always have cracks and be structurally unsound!
And that is exactly what is the problem with education in our country, which hopefully will now be rectified with NEP 2020 and NCF 2022.
Of course, children in grade 4 cannot do division, because these children were not taught numeracy skills in their early years. Of course, they cannot read in grade 2 because they were not given foundational literacy in their early years.
But let's focus on the positives in the report, page 27 talks about the early years, it states the following-
  The new education policy and its foundational stage emphasis– The impetus for integrating preschool and school education took another giant step forward with the release of the National Education Policy, or NEP, in 2020. This new policy did three things simultaneously: it acknowledged the vital importance of early childhood education, elevated it to the status of school education, and integrated it into the continuum of educational opportunities offered to children. It did this by envisioning age 3-8 as a single integrated 'foundational' stage in a child's education, consisting of 3 years of pre-primary education and the first two years of primary school. This stage would offer a continuum of access, to be provided by expanding and strengthening the existing network of standalone AWCs, co-located AWCs, and pre-primary classes in schools; as well as a continuum of learning opportunities, to be achieved by developing a new curricular and pedagogical framework for the foundational stage.
  Enrolment of 3- and 4-year-olds increased – Many observers expected that after remaining closed for such a long period, children and their families would find it difficult to return to school, resulting in higher dropout rates and lower enrolments in educational institutions. An important finding that emerges for all age groups, including the youngest learners, is that this is far from the case.
  Shift from private to government, especially in early years-ASER 2022 enrolment data shows a shift from private to government institutions at all levels of schooling, unsurprising given the loss of livelihoods and financial distress experienced by households during the pandemic as well as the reported closure of many low-cost private schools. This pattern is visible among young children as well.
  Stress on the appropriate age of entry to grade 1-Major national policy documents – the Right to Education Act (2009), the Early Childhood Care and Education policy (2013), and the National Education Policy (2020) all reiterate that children should enter Std I of primary school at age 6. However, on the ground, institutional guidelines for what 5-year-olds can do vary both by the state as well as by type of institution. For example, ICDS Anganwadis offer preschool education to children in the 3-6 age group, while many state governments allow children to enter Std I at age 5. These ambiguities have resulted in 5-year-old children being enrolled in many different forms and levels of educational provision
It is clear from the above that if the focus, as defined in the NEP 2020, is given on the early years, 3-6 years then the learning foundation will be strengthened, and to do that all states need to do the following-
Uniform age of entry to grade 1 and nursery– Ensure that the age of entry to grade 1 is 6 and above and not 5. Sadly most of the states take children at age 5 in grade 1 and that robs them of a strong foundation in ECE and Foundational Literacy and Numeracy.
Ensure that Anganwadis are linked with the schools, so that transition is smoother both in settling and curriculum, this is clearly envisioned, planned, and detailed in the NEP 2020 with Balvatika and the new 5+3+3+4 age breakup, where 3 years of preprimary and 2 years of primary are clubbed together. But only 23 states have accepted the NEP 2020!
Train the teachers– Presently the Anganwadi teachers do not get training about ECE, they are involved in care, nutrition, health, election, and many other duties. The NEP 2020 has given a plan for teacher training too and it will soon be implemented. With trained teachers, children will learn in developmentally appropriate ways and then the ASER report would have more positives to celebrate.
ASER is always a wake-up call to our governments, SCERT, and policy makers, it's time that we wake up and implement the right age, curriculum, and teacher training in the early years to become a country that invests in its littlest citizens.
The author is Dr. Swati Popat Vats, a child rights activist with over 33 years of experience in early years education and research. She serves as President of Early Childhood Association and Association for Primary Education and Research. She leads over 500 preschools of Podar Education Network that are completely in line with NCF 2022 and FLN goals.