Akshat and Devansh crowned by Thomas Cook Travel Quest 2016
One hundred and seventy-five north Indian schools, an estimated 80 thousand students, competing against each other, only one school could have won. Defending champions Cambridge Court High School won the competition for the second year in a row!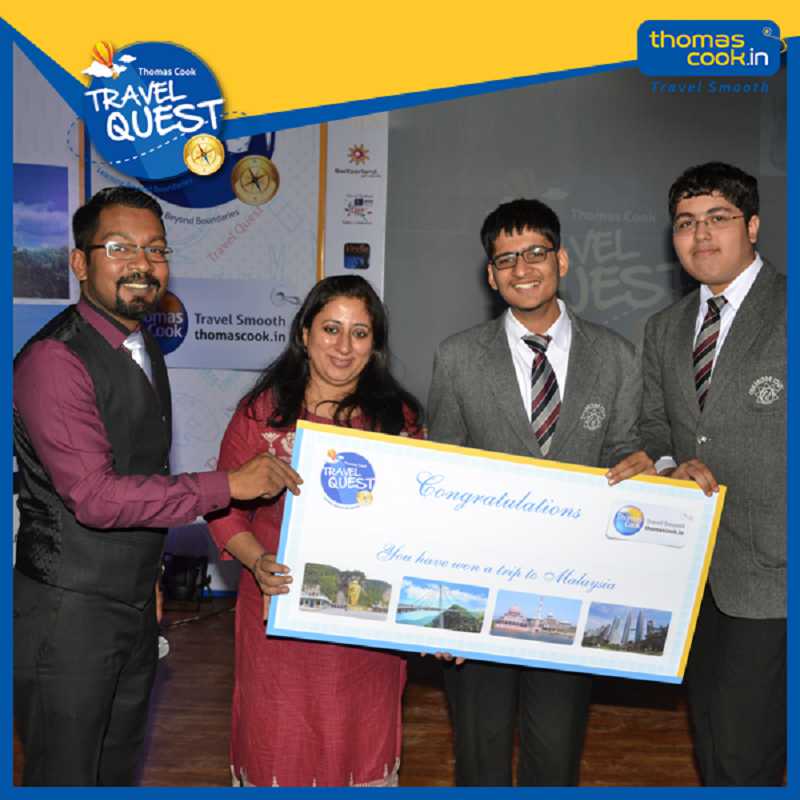 It was tough competition at Thomas Cook Travel Quest organised, but Akshat Chaturvedi and Devansh Kaushik from Cambridge Court High School Jaipur beat it all easily in New Delhi. Welcomed by sunny days, the auditorium was seen packed with audience and the stage buzzing with energetic competitors.
Competing against as many as 80 thousand students from 175 schools from across the North India, twelve students from six school teams, all well prepared to face it, were too excited having reached the finals.
And what do the winners win! An educational trip to Singapore!
Travel major, Thomas Cook organises Travel Quest – Learning Beyond Boundaries every year, with an aim to build a confident future generation that is more than just geography books, that is confident beyond schools.
Team ScooNews congratulates the winners, Akshat Chaturvedi and Devansh Kaushik from Cambridge Court High School!
Source: Thomas Cook
GD Goenka's Shooting Championship 2023 to Honour the legacy of Abhinav Bindra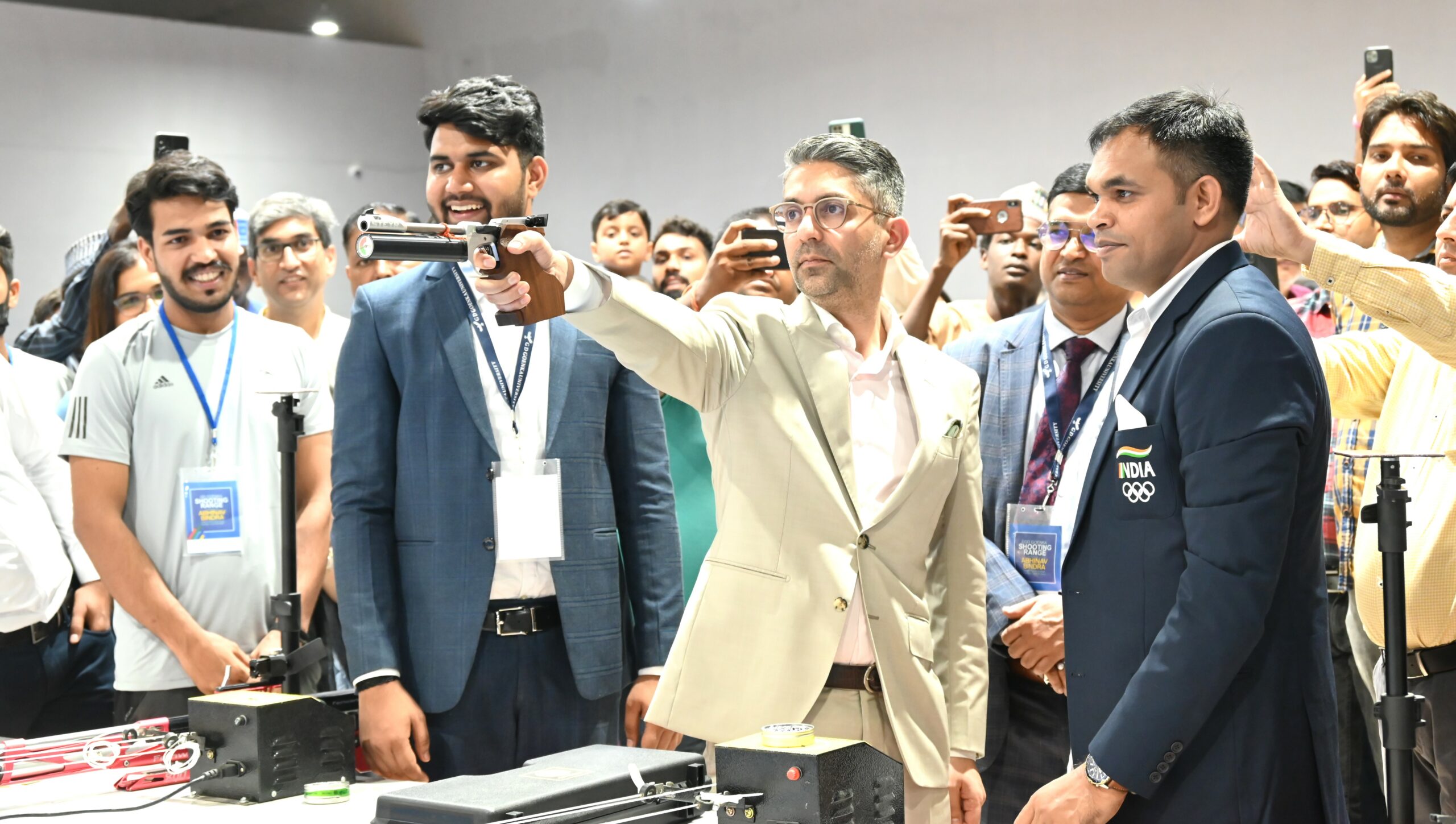 GD Goenka University is excited to introduce the inaugural Gayatri Devi Goenka Memorial Shooting Championship, a remarkable event that underscores the university's unwavering commitment to nurturing sports excellence and paying tribute to the exceptional sharpshooters from all corners of India. Set to be held from September 26 to September 29, 2023, at the GD Goenka Shooting Range featuring 25 professional lanes, this championship is poised to become one of the nation's most prestigious shooting competitions and will be conducted using Electronic Scoring Target System (EST).
This championship serves as a testament to promoting sportsmanship and fostering the talents of both emerging and seasoned shooters. With participation from over 500 competitors hailing from across India, the event promises to be a grand spectacle, celebrating the passion and precision of shooters who have honed their craft to perfection.
Notably, this championship holds particular significance as it pays homage to Abhinav Bindra, India's first individual Olympic gold medalist. The GD Goenka Shooting Range, dedicated in his honor in 2022, stands as a guiding light for aspiring shooters, offering world-class facilities and expert guidance to nurture their talents.
During the inauguration, Abhinav Bindra expressed his thoughts, stating, "I extend my heartfelt congratulations to GD Goenka for the remarkable facilities they have established and the emphasis they place on sports across their educational institutions. I am confident that the students will achieve remarkable success in various tournaments, but more importantly, they will imbibe the values that sports instill in us."
Nipun Goenka, Managing Director of GD Goenka Group, aptly remarked, "The Gayatri Devi Goenka Memorial Shooting Championship transcends mere competition; it's a celebration of the essence of sportsmanship, camaraderie, and unwavering dedication. We take immense pride in providing a platform for India's talented marksmen and markswomen to shine, and we firmly believe that this championship will serve as an inspiration to a new generation of shooting enthusiasts."