All is not well with our primary education system
Survey after survey point out to the shortage in school infrastructure including facilities, teachers and in most cases even schools themselves. The rampant cases of cheating, fake degrees are plaguing the system from the other end. Where is the system headed?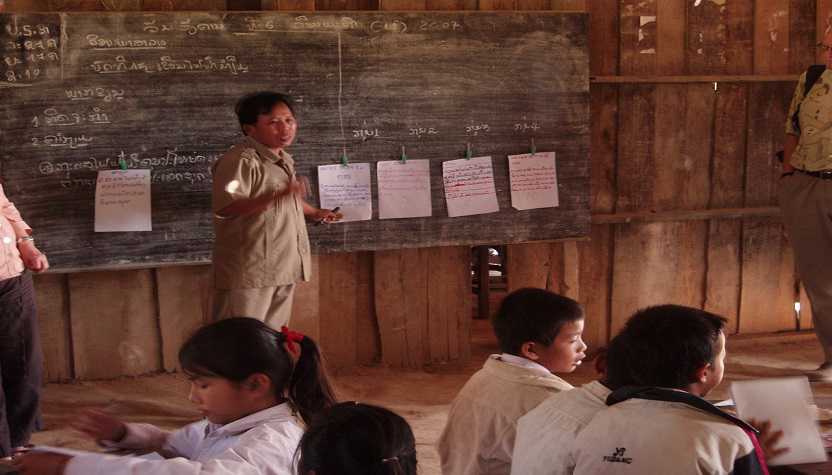 Every other day the media celebrates a story revolving around education and how some young determined student is fighting tall odds to gain education. Be it cycling 10 km every day or forcing the school to construct a toilet. While these stories are encouraging at best they point at an underlying malaise in our primary education system. Why is it that a student has to struggle so much to access the education? Or why is it that a young child is forced to revolt to make his teachers come to school or even provide him with basic infrastructure? Believe it or not the rot is set to spread.
According to the All India Education Survey covering trends from 2002 to 2009, conducted by National Council of Educational Research and Training, there were 2,532 private unaided primary schools. The Analytical Report for 2011-2012, released by the Department of Public Instruction recently, showed that there are now 10,960 private unaided primary schools.
On the other hand, the number of Government-run primary schools in the same period has less than doubled, from 23,253 to 45,200. Similar figures are reflected across the entire country.
A national survey of NCERT from 2002 to 2009 has revealed that almost 23 crore children are studying in 13 lakh schools across the country. However, 20% of the primary schools in rural areas still do not have drinking water facility; three out of 10 are without urinal facilities and close to 50% lack playgrounds.
One of the bigger ailments is the lower enrolment of girls in higher secondary schools even after passing the primary school. While girls' enrolments in primary schools have seen a healthy rise of 48.13%, the figure dips to 42.56% for higher secondary levels.
Former HRD Minister Kapil Sibal said that there was a shortage of 12 lakh Government school teachers. The figure stated by the Unesco Institute of Statistics in its 2010 report fixes it at 20 lakh new teachers by 2015. This figure attacks right at the centre of the educational malaise. How will better education be delivered without adequate teachers? In addition to the already estimated vacancies, the revised pupil: teacher ratio (PTR) makes it imperative for the Government to recruit another 5.1 lakh teachers.
An equally dismal figure is that almost 53.2 % of India's schools have an unfavourable PTR. The situation is set to get worse in light of the Right to Education Act (RTE) which seeks universal education. If implemented in the right spirit, it will reach out to an estimated 8.1 million out-of-school children in the 6- 14 age group. The shortage of teachers will be even more acute as new Government schools come up to accommodate the students' surge in line with the RTE.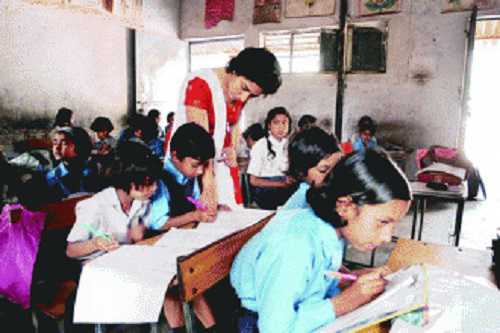 Moving on, the next item decaying the primary education system is the rampancy of fake educational certificates. There are people who are holding key positions on the dint of fake educational certificates. In one case, a Delhi Law Minister had to spend days in jail over a false degree.
An embarrassing scenario played out in Bihar recently over fake degrees, where, following the Patna High Court's directive, the State Government asked school teachers, who allegedly used fake degree certificates, to resign or face legal action. This resulted in over 3,000 school teachers resigning. Such is the extent of the rot in the system.
This mass resignation was in part due to the stern court orders which decreed that failing to resign would result in punishment and recovery of salaries paid to them.
This scene plays out in state after state and not only Bihar. Academic dishonesty has become the norm in most of our Government-run institutions. The common thread of cheating runs through all the above forms.
Next comes the shameful shortfall of infrastructure. Here is a description of a government school in the national capital. It is a girls' senior secondary school, which houses 7,000 students and educates them in 4 shifts; each class has 14 sections; 6 subjects are covered in 3-hour classes; and most classes are conducted outdoors because the 69 classrooms are just not enough.
With such a crowded infrastructure, can we really expect the teacher to pay personal attention to the growth and learning of a student? The answer is a resounding NO. Not surprisingly, out of 1,100 students in class IX, 213 students, or just 20%, have been promoted to the next class. Last year for the same classes, approximately 50% students had passed.
Such an all round mess in the primary education system makes one wonder about the veracity of slogans like 'education for all ' when it is quite apparent that it is the last or no priority for the Government.
As a first step, the Government must understand that investment in the education sector is an investment in the future of the country. And any investment that betters the future of the nation will always show the political party in a good light. So it's time the government stops its political calculations of doing things for schools and rolls up its sleeves to set things right. As you can see there is a lot that needs to be done.
The Power of Emotional Intelligence: How SEL Can Transform Learning
Creating a culture of respect and kindness in the classroom fosters a sense of community and belonging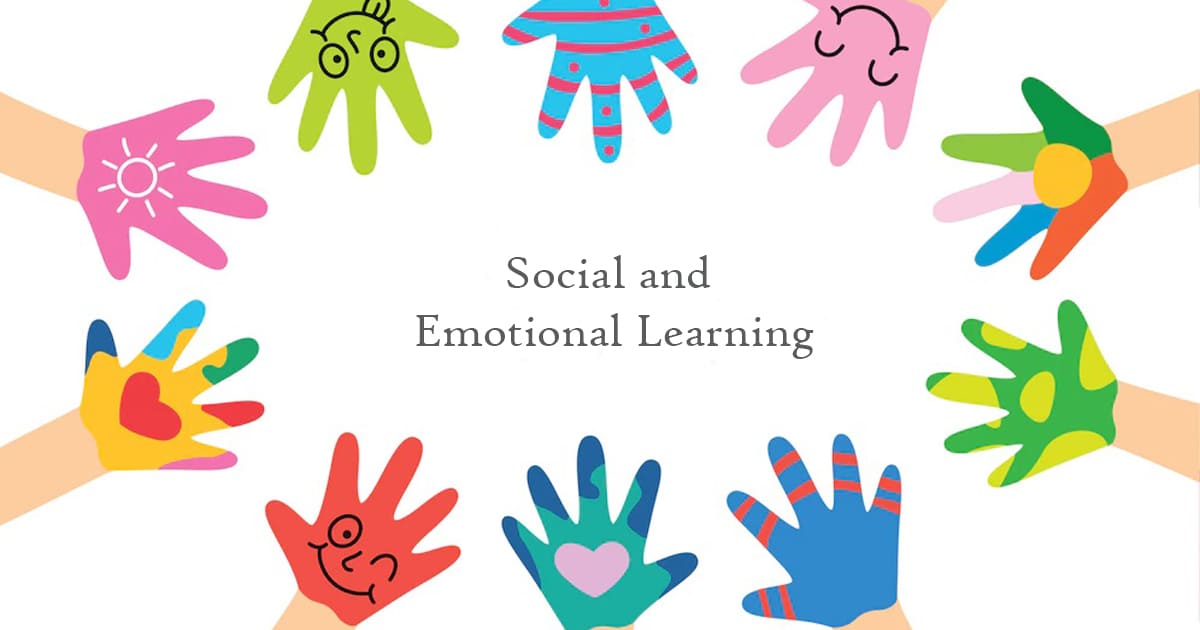 Empathy and understanding are critical elements of a positive and supportive learning environment in the classroom. These qualities help the students to develop a sense of belonging and connection to their classmates and teachers. These elements also promote effective communication, cooperation with one another, and collaboration among students.
Empathy is the ability to understand and share the feelings of others. It involves the awareness of the emotions of others and responding to them with sensitivity, compassion, and kindness. Empathy is a fundamental skill for building healthy relationships, resolving conflicts, and creating a supportive community.
Understanding, on the other hand, involves the comprehension of information, ideas, or situations. It is the ability to perceive and interpret the world around us. Understanding is essential for critical thinking, problem-solving, and decision-making.
To build empathy and understanding in the classroom, teachers need to create a positive and safe learning environment where students feel valued, respected, and supported. Here are some strategies that can help achieve this goal:
Model empathy and kindness – Teachers should model empathy and kindness in their interactions with students. It begins with the promotion of a comfortable environment. Teachers should practice actively listening, expressing gratitude, and showing appreciation for diversity. When students see their teachers practicing empathy and kindness, they are more likely to develop these qualities themselves.
Create a culture of respect and kindness – Teachers should establish a model code of conduct and should expect cordial behaviour. Students should be provided with consistent feedback when students fail to meet those expectations. They should also encourage students to be respectful and empathetic towards one another. Creating a culture of respect and kindness in the classroom fosters a sense of community and belonging.
Provide opportunities for students to share their perspectives and experiences – Teachers can create opportunities for students to share their personal experiences and perspectives through class discussions, group projects, or personal reflection assignments. When students are given the chance to express themselves in a safe and supportive environment, they are more likely to develop empathy toward others and gain a deeper understanding of the world around them.
Expose students to diverse perspectives and cultures – Students grow empathy towards other people when they realize that their perspective is not absolute. This can be achieved only when students are exposed to diverse perspectives and cultures. They can do this by incorporating multicultural literature, films, and other media into the classroom curriculum. By exposing students to a range of experiences and perspectives, teachers can help them appreciate the richness and complexity of the world around them.
Encourage acts of kindness and service – Teachers can build empathy and understanding in the classroom by encouraging their students to engage in acts of kindness and service. An efficient way to achieve this is by way of engaging students in community service projects and volunteer work. Teachers can arrange field visits to different NGOs. On daily basis, small acts of kindness such as holding the door open for someone or offering a word of encouragement to a classmate will also go a long way in molding students' mentality. With this, students will develop a greater sense of empathy and compassion towards others, and they learn to appreciate the value of giving back to their community.
Empathy and understanding are not only critical for building a positive and supportive learning environment but also for promoting social-emotional learning. Social-emotional learning (SEL) is the process of developing social and emotional skills that help individuals build healthy relationships, manage emotions, and make responsible decisions. SEL is essential for overall success in life.
Empathy is one of the five core SEL skills. The other skills are self-awareness, self-management, responsible decision-making, and relationship skills. These skills work together to help individuals navigate the social and emotional challenges of life.
Research has shown that schools that prioritize SEL have higher academic achievement, improved social skills, and better mental health. Moreover, students who have strong SEL skills are more likely to carry their academic life to higher education.
Conclusion
Teaching empathy and understanding in the classroom is not a one-time event, but an ongoing process that requires consistent effort and attention. It is essential to incorporate these skills into the curriculum and to model them in classrooms.
In conclusion, building empathy and understanding in the classroom is essential for creating a positive and supportive learning environment. I would further go on to say that more than being part of the curriculum, it must be a part of the school's culture. It is only by establishing a culture of respect and kindness; promotions and acceptance of sharing of personal experiences and perspectives, and encouraging simple acts of kindness and service, that teachers can help their students to develop a greater sense of empathy and understanding towards others. When students learn to appreciate the diversity of experiences and perspectives that exist in the world around them, they are better equipped to navigate the challenges and complexities of the modern world.
Author – Mandvi Tripathi, Principal, Lucknow International Public School, Lucknow