Amity School Students Win NASA Space Settlement Design Contest
Students of Amity International School, Noida brought laurels to the country by winning the 20th Annual International Space Settlement Design Competition (ISSDC), 2015, held at NASA's Kennedy Space Centre in Florida, USA. It were a team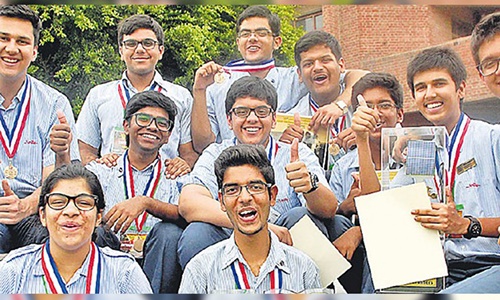 Students of Amity International School, Noida brought laurels to the country by winning the 20th Annual International Space Settlement Design Competition (ISSDC), 2015, held at NASA's Kennedy Space Centre in Florida, USA. It were a team of 12 students, Dhruv Khanna, Aabhas Vaish, Aman Agarwal, Anuj Harisinghani, Rishab Srivastava, Chittaranjan Prasad, Suchit Jain, Rahul Rajput, Tanay Asija, Anant Chaturvedi, Grishma Purewal and Mudit Gupta.
Participating in ISSD competition, known for it's highly technological and competitive results, required the teams to design a model of a space city that can accommodate over 10,000 people. The proud students went on to design two ideal settlements, more or less on the idea of a society, and four city-ideas capable of accommodating around 24,000, and yet a transient that had a space for 3,000 more on Mars. For the entire project, the team took around 48 hours.
Final tussle was between four companies who competed with their 50-member team in the final round of the ISSDC.  The Amity team worked in collaboration with Latin America, North America and the UK, and was part of a company called 'Vulture Aviation'.
GD Goenka's Shooting Championship 2023 to Honour the legacy of Abhinav Bindra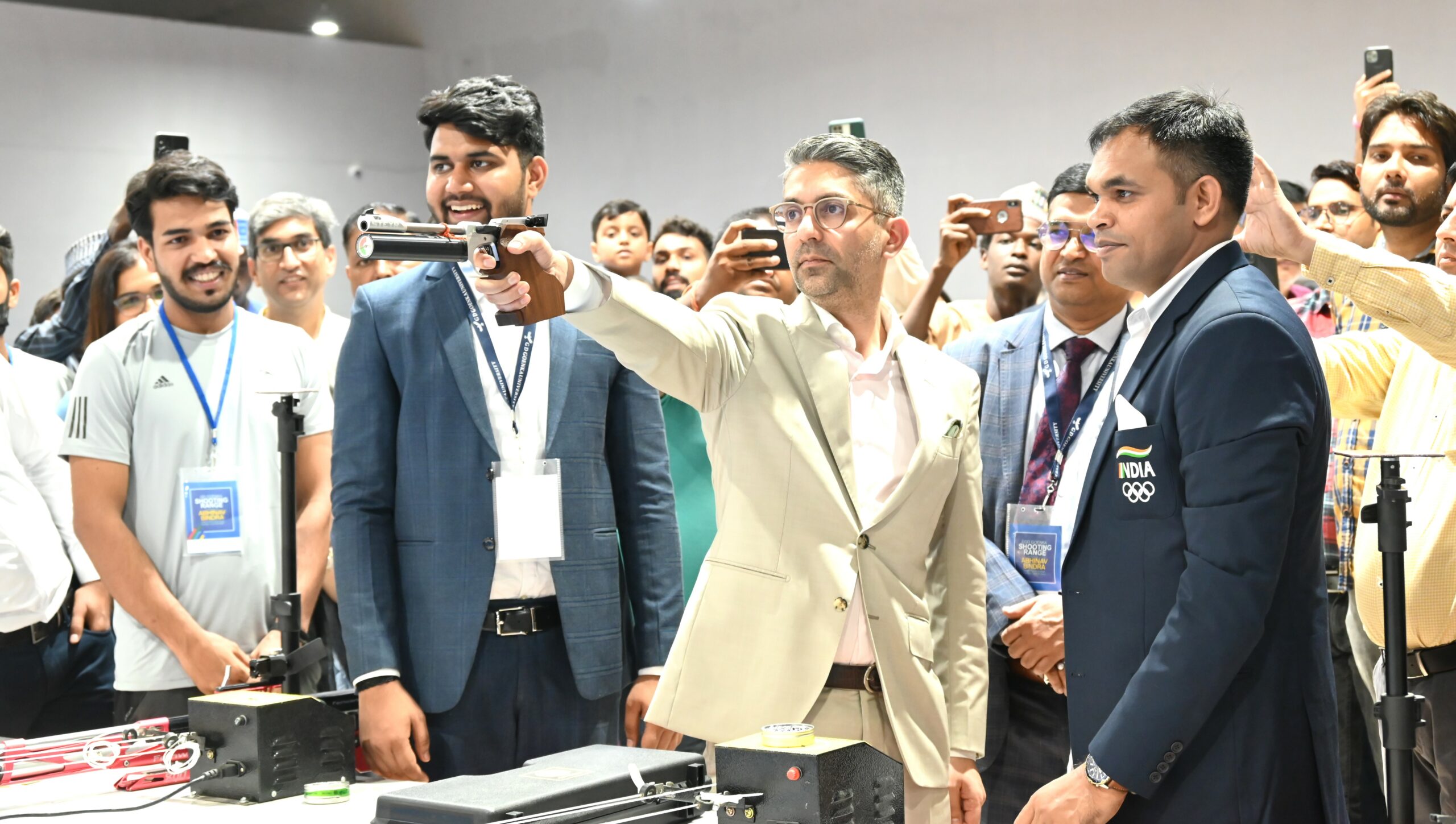 GD Goenka University is excited to introduce the inaugural Gayatri Devi Goenka Memorial Shooting Championship, a remarkable event that underscores the university's unwavering commitment to nurturing sports excellence and paying tribute to the exceptional sharpshooters from all corners of India. Set to be held from September 26 to September 29, 2023, at the GD Goenka Shooting Range featuring 25 professional lanes, this championship is poised to become one of the nation's most prestigious shooting competitions and will be conducted using Electronic Scoring Target System (EST).
This championship serves as a testament to promoting sportsmanship and fostering the talents of both emerging and seasoned shooters. With participation from over 500 competitors hailing from across India, the event promises to be a grand spectacle, celebrating the passion and precision of shooters who have honed their craft to perfection.
Notably, this championship holds particular significance as it pays homage to Abhinav Bindra, India's first individual Olympic gold medalist. The GD Goenka Shooting Range, dedicated in his honor in 2022, stands as a guiding light for aspiring shooters, offering world-class facilities and expert guidance to nurture their talents.
During the inauguration, Abhinav Bindra expressed his thoughts, stating, "I extend my heartfelt congratulations to GD Goenka for the remarkable facilities they have established and the emphasis they place on sports across their educational institutions. I am confident that the students will achieve remarkable success in various tournaments, but more importantly, they will imbibe the values that sports instill in us."
Nipun Goenka, Managing Director of GD Goenka Group, aptly remarked, "The Gayatri Devi Goenka Memorial Shooting Championship transcends mere competition; it's a celebration of the essence of sportsmanship, camaraderie, and unwavering dedication. We take immense pride in providing a platform for India's talented marksmen and markswomen to shine, and we firmly believe that this championship will serve as an inspiration to a new generation of shooting enthusiasts."