Official Release of Jai Hai: Jaipur Artistes Salute Indian Martyrs
With the onset of 69th Independence Day, as part of their proud celebrations, Jaipur artistes mesmerise the Pink City and way beyond with the release of their personalised refurbished music video of Indian national anthem, Jai Hai. The official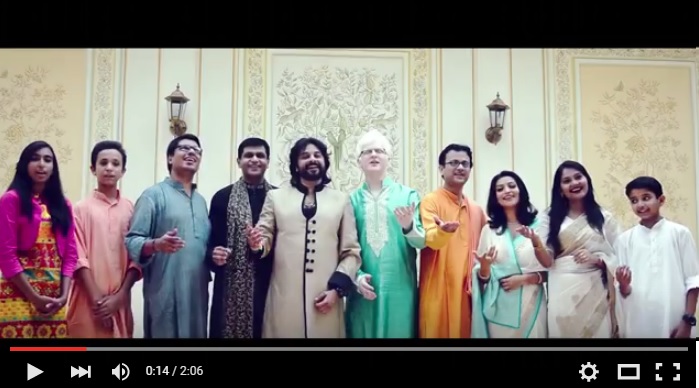 With the onset of 69th Independence Day, as part of their proud celebrations, Jaipur artistes mesmerise the Pink City and way beyond with the release of their personalised refurbished music video of Indian national anthem, Jai Hai. The official video of Jai Hai was launched at the first minute of 69th Independence Day on YouTube.
Under the guidance of Mr. Melven Castelino, a teacher in St. Xavier's School, Jaipur, a few students from the school and some from outside the school recreated this masterpiece by Gurudev Rabindranath Tagore. The artistes believe that the national anthem showcases the diversity of united India and this is their effort to pay due respects to our brave soldiers and homage to those have lost their lives to keep the nation safe. They say this is their way of being proud of their nation, India.
The school today is proud of Vatsal Sharma (Std 7), Saadat Khan (Std 7), and Yamini Kalia (Std 11), who have participated along with Gaurav Jain, Deepshikha, Madhu Bhat, Supriya, Sumant Mukherjee, Dharmesh Nayat, Dr. Gargi Banerjee, Vinayak Tripathi, Vevek Nawalkha, Manvendra Singh Sisodia in recreating this rendition.
It has been produced in collaboration with First India News channel, Jaipur.
Mr. Castelino, an alumnus of St. Xavier's School, while officially releasing Jai Hai, said, "The sacred national anthem penned by Guru Rabindranath Tagore summarizes our country – India  – in the most serene way. I came up with the idea in May this year to revisit this awesome composition, study a bit on how renowned artistes have touched the song and finally what could I do to dedicate it to our motherland. So I spoke to nearly 13 people and shared my thoughts. Each one, an artiste of Pink City, was now eager to collaborate with me on this project. I am humbled to acknowledge the involvement of this highly talented bunch of associates with whom I worked over 4 long months very patiently to produce this humble effort.
The national anthem is simply a salute to all freedom fighters, martyrs and the brave soldiers who guard the Indian frontiers …"
ScooTalks congratulates the artistes of Jai Hai and wishes the entire nation a very Happy Independence Day!
Ayatiworks Joins Forces with Anna University to Elevate Digital Advertising Skills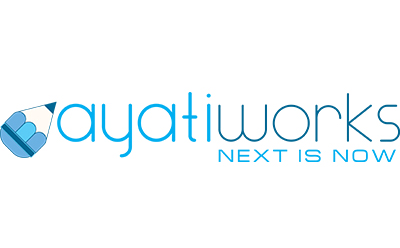 Ayatiworks has forged a strategic alliance with Anna University, a leading Public State University in Chennai, to elevate students' skill development and enhance employability. This collaboration is designed to enrich students' educational experiences and practical competencies in the dynamic realm of Digital Advertising, reflecting both organizations' shared commitment to education and skill-based training.
As part of this training partnership, Ayatiworks will facilitate valuable learning experiences for Anna University's Media Science students. This will be achieved through a series of intensive guest lectures on the comprehensive spectrum of Digital Advertising, led by Upendran Nandakumar, CEO of Ayatiworks. These sessions will run from August to December and aim to bridge the gap between academic knowledge and industry insights, ultimately enhancing students' skills, knowledge, and employability.
Expressing his enthusiasm about the partnership, Upendran Nandakumar, Founder & CEO of Ayatiworks, remarked, "We are thrilled to collaborate with Anna University, an opportunity that allows us to revolutionize the industry by augmenting university programs with real-world experiences. This collaboration will undoubtedly bolster the employability of university students, marking a significant advancement in their careers."
Within this partnership, Upendran Nandakumar will engage with over 100 students, providing insights into current industry trends, job opportunities, and challenges within the Digital Advertising landscape. Leveraging his extensive experience in the field, he will offer a comprehensive view of the industry's present market dynamics. Through this training partnership, he will empower university students to master the art of crafting innovative strategies for building brand loyalty and awareness.
This collaboration represents a pivotal step in nurturing a future-ready workforce in India. Ayatiworks and Anna University share a deep commitment to empowering students, enabling them not only to adapt to but also to drive technological innovations in their respective domains. Following the conclusion of the training sessions, Ayatiworks will conduct a recruitment drive to identify and hire talented interns, providing them with valuable industry exposure. Together, these efforts aim to shape the next generation of digital advertising professionals and foster innovation in the field.