Angel in disguise: Priyanka PV who teaches autistic students
A God-sent gift to these autistic children who are willing to face the real world, this Indian teacher professional skills to them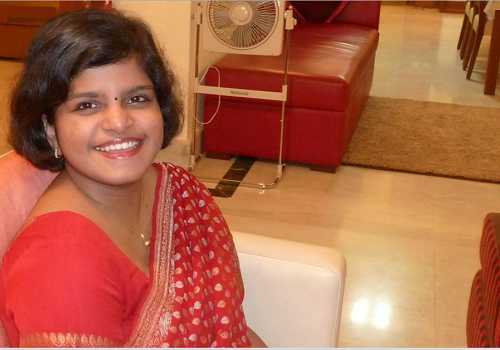 Teachers are said to be next to parents, they can mould or break the student completely. Here's a teacher who moulds lives of many students, who need special help, to whom she offers a whole-hearted helping hand.
Erin, an autistic girl from the US was in need of teacher who could assist her with her MBA coursework and so she searched for it on almost all e-learning platforms but all in vain as nobody was ready to take her owing to her condition.
But as destiny has its own plans for everybody so she came across, Priyanka PV, a teacher of management studies from Bengaluru who agreed to help her study.
Citing Erin as a challenge, Priyanka said, "Erin had speech and behavioural issues. But, I took her. For me, Erin was a challenge because I had to really simplify management jargon. I had to keep repeating myself for her to understand."
Though like other teachers of today, e-learning has proved instrumental for her in educating children across the world, but it is ThinkVidya that has played a crucial role for her in reaching out to autistic students.
And the course was not easy for either of the two, while Priyanka was trying all methods to make learning easier for Erin; Erin was failing her exams time and again. However, their hard work finally paid off when Erin passed her MBA with distinction and applied for a PhD in statistics.
"Erin had got a job as a researcher. I was so proud of her. Sadly, Erin passed away after having a fall last year," said Priyanka.
Today, Priyanka proudly takes credit of teaching 5 autistic students from countries like China, UK, Indonesia, etc.
 
"They just seem to find me on these e-learning portals," she said.
Natile Berkman from China, a BBM student, is yet another example.
"I get demotivated a lot due to the way I am and because studies are hard. But Priyanka ma'am is like an angel. She has given me so much of encouragement. People have called me a loser. But today I can show them my good grades. And I have to thank Priyanka ma'am for that," said Natile.
Priyanka knows she gets children with some special abilities and problems, yet knowing what her true job is, she said, "These students face a lot of other challenges as well. So we, as teachers, have to be mindful about that and be patient."
And that's not all about Priyanka, apart from taking management classes she is the director of the Philip Kotler Center for Advanced Marketing and is also pursuing a PhD.
"It is hectic. But I love taking time out for these students. The difference I make in their lives is what keeps me going," she said.
Sarala Birla Gyan Jyoti honoured with prestigious 'Climate Action Project School of Excellence' Award
Only 250 schools globally were recognized because of their intense work on climate education in a whole-school approach. The recognition was awarded by Cartoon Network Climate Champions and Climate Action Project.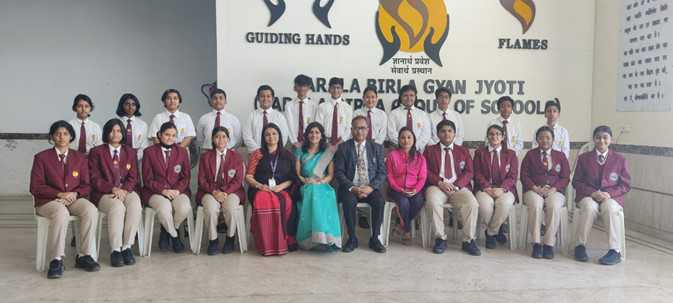 Sarala Birla Gyan Jyoti in Guwahati, India, was awarded the Climate Action Project School of Excellence. Only 250 schools globally were recognized because of their intense work on climate education in a whole-school approach. The recognition was awarded by Cartoon Network Climate Champions and Climate Action Project.
Cartoon Network Climate Champions is a climate change awareness initiative that sets out to inspire kids to take on daily challenges that collectively can make a big difference to the health of our planet. It has been developed in collaboration with WWF, a world-renowned environmental organization.
Climate Action Project is a free, global education project that was launched by Take Action Global, an education non-profit based in the USA, involving 2,700,000 teachers and students across 146 countries. The project aims to help students learn about the climate crisis in authentic ways and disseminate solutions online. The recognized schools submitted their work for the past year and met extensive criteria, including a school-wide commitment to climate education and student solutions.
Sarala Birla Gyan Jyoti has participated in global projects RiseUp4SDGs (India), Let's Be Human, Be One (Serbia), LeapEd Global Learning – Climate Change (Malaysia), the 17 Sustainable Development Goals competitions, implementing the three R's schoolwide and planting gardens in the community, at home and school. Students committed to training to become active Global SDG Ambassadors to raise awareness during virtual Student Hubs with 21 other countries. Students also actively collaborated with students in Brazil, Croatia, South Africa, Sweden and the UK in task-based projects. Currently, all Climate Change projects are student-led.
The selected 250 Climate Action Project Schools of Excellence were announced on 4 November 2021, during Climate Action Day, an annual online live event attended by 250,000 people globally. The event speakers included HRM Prince William, President James Alix Michel, Seychelles, Rick Davis, NASA, Matt Larsen-Daw, WWF, HRM Princess Esmeralda, Belgium, Juan Pablo Celis Garcia, UN Environment Programme, and other world leaders and climate scientists.
The winners were announced by Dan Russell, the voice actor behind several characters in Cartoon Network global hit series The Amazing World of Gumball, and Nandi Bushell, an 11-year-old musician, an influencer, and passionate climate advocate.
Statement by HRM Prince William "We need youth's creativity to repair our planet. We need students to invent and to innovate – to think beyond where we are now and to be optimistic about our future."
Statement by Koen Timmers, Climate Action Project: "Young people have the capacity to do more than learning about climate change. They all can come up with solutions, take small actions, and inspire others to change their lifestyles."
Statement by Dr. Jennifer Williams, Climate Action Project: "Our community of educators has come together in support of climate education for all. We are committed to ensuring students have access to information, ideas, and opportunities to take action for the planet, and, today, these Schools of Excellence are leading the way for the entire world."
Statement by Dr. Diganta Halder, Principal Sarala Birla Gyan Jyoti: "Stopping Climate Change has become a critical issue that needs to be addressed by every human being, but even more importantly in our schools. Students should be aware of Climate Action and the importance of achieving the goals set by the United Nations for peace and prosperity for all by 2030 and to become leaders of impact in the future."