As Goa imposes up to Rs. 5000 fine on using plastics bags, ScooNews investigates and shares 5 TED Talks on plastic pollution and what is being done to get over it
Here is a selection of 6 TED Talks which will show you what plastics do to our earth and ecosystem and what various individuals and groups are doing globally to raise awareness on plastic pollution and substitution.
Goa Chief Minister Manohar Parrikar on Tuesday announced that from July onwards upto Rs 5000 fine must be paid by those buying or selling plastic bags in the state. Parrikar announced the measure as part of the government's efforts to keep Goa clean. While it is the prerogative of governments to ban and regulate the use of plastics, one thing which every human being living on this earth must understand; it is our responsibility as citizens, parents, students and educators to understand the harm plastics do to our environment.
Here is a selection of 6 TED Talks which will show you what plastics do to our earth and ecosystem and what various individuals and groups are doing globally to raise awareness on plastic pollution and substitution:
Tough truths about plastic pollution | Dianna Cohen
Artist Dianna Cohen shares some tough truths about plastic pollution in the ocean and in our lives — and some thoughts on how to free ourselves from the plastic gyre.
We can recycle plastic | Mike Biddle
Less than 10% of plastic trash is recycled — compared to almost 90% of metals — because of the massively complicated problem of finding and sorting the different kinds. Frustrated by this waste, Mike Biddle has developed a cheap and incredibly energy efficient plant that can, and does, recycle any kind of plastic.
A super-strong plastic that reverts to dust | Jeannette Garcia
Plastics advocate Jeannette Garcia's accidental invention of a super-strong and fully biodegradable polymer could make today's environmental curse tomorrow's sustainable answer. The implications? Recyclable airplanes, dissolvable water bottles and dramatically diminished landfills.
A young inventor's plan to recycle Styrofoam | Ashton Kofer
From packing peanuts to disposable coffee cups, each year the US alone produces some two billion pounds of Styrofoam — none of which can be recycled. Frustrated by this waste of resources and landfill space, Ashton Cofer and his science fair teammates developed a heating treatment to break down used Styrofoam into something useful. Check out their original design, which won both the FIRST LEGO League Global Innovation Award and the Scientific American Innovator Award from Google Science Fair.
Two young scientists break down plastics with bacteria | Miranda Wang and Jeanny Yao
Once it's created, plastic (almost) never dies. While in 12th grade Miranda Wang and Jeanny Yao went in search of a new bacteria to biodegrade plastic — specifically by breaking down phthalates, a harmful plasticizer. They found an answer surprisingly close to home.
Are mushrooms the new plastic? | Eben Bayer
Product designer Eben Bayer reveals his recipe for a new, fungus-based packaging material that protects fragile stuff like furniture, plasma screens — and the environment.
We must all act and take positive steps like using paper bags and cloth bags for our shopping. Glass or steel containers to carry liquids or water. We must reduce the consumption of plastic. We must recycle, reuse and reduce and only then we will leave a beautiful earth as a legacy for our future generations.
Source: TED.com
Educating the Heart, Mind and Body
True education, which comes with an educated heart, mind, and body, helps us overcome our prejudices and become wholesome human beings who are not only intellectually sound but also physically productive and socially conscious.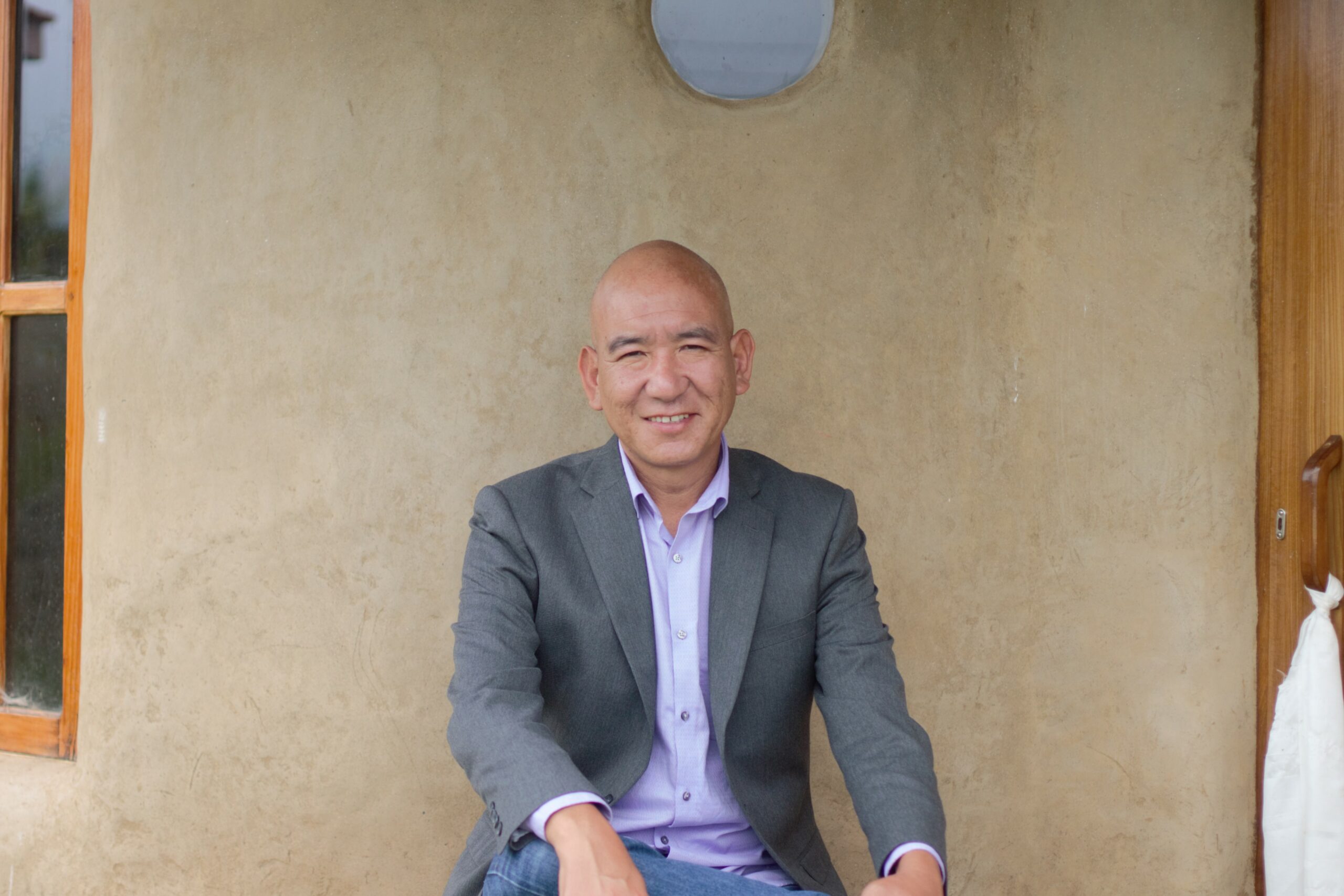 Educating the mind without educating the heart is no education at all!

Aristotle
The above adage by Aristotle implies the importance of imparting values like empathy, compassion, resilience, rationality, humanity, accountability, integrity, confidence, and courage through education. True education, which comes with an educated heart, mind, and body, helps us overcome our prejudices and become wholesome human beings who are not only intellectually sound but also physically productive and socially conscious.
In considering the opening paragraph, are we ready to re-envision our learners and rethink their education? Are we ready to prepare our children for an unknown future and make them believe in their potential to create the future they desire? 
I believe the immediate responses would be: Undeniably! It is the need of the hour! However, preparing the creators of the future requires an internal shift in the adults' mindset—be it parents, educators, or policymakers.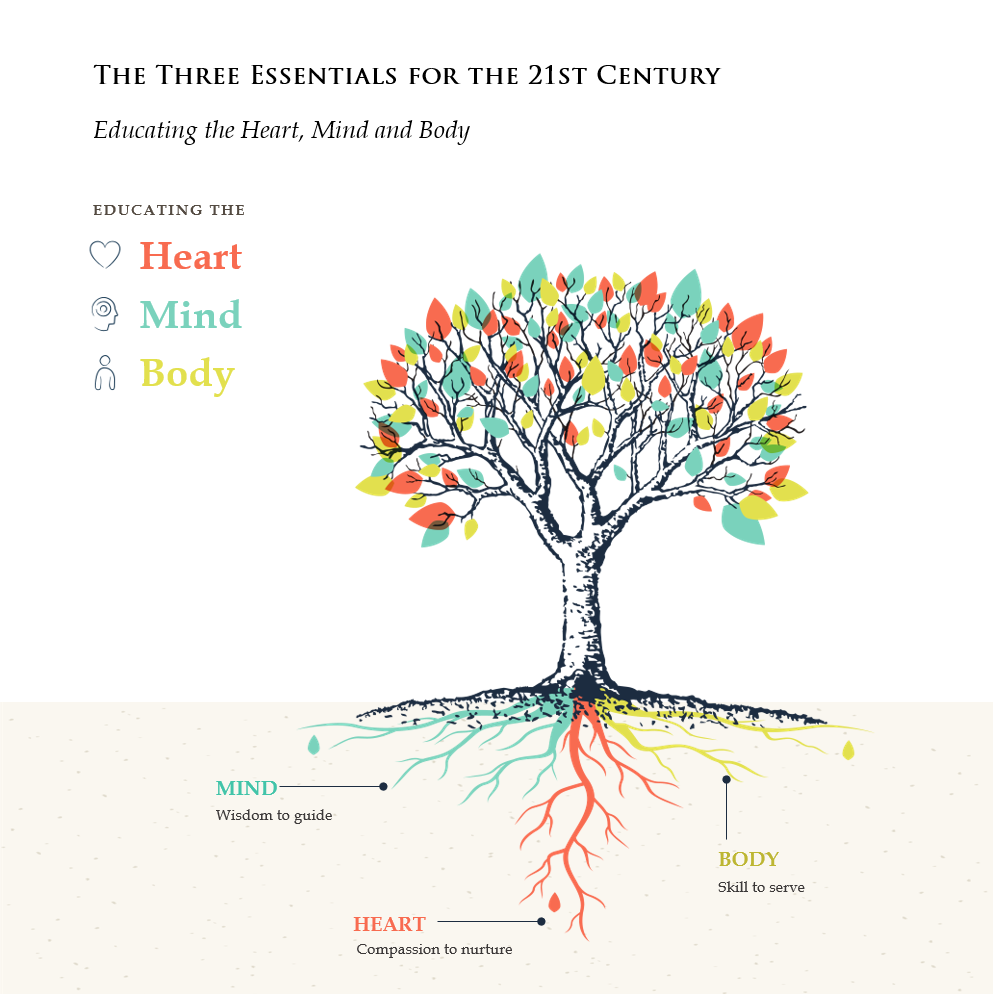 At Jhamtse Gatsal, a young children's community that I started in 2006 to raise and educate children from backgrounds of trauma and adversity from my remote region in Tawang, Arunachal Pradesh, we believe that education must align every child's potential, developmental needs, and dreams with their talents and abilities. It must focus on the processes of learning over outcomes as well as nurture each child's unique competencies, skills, and pace of growth. Finally, it must foster holistic student learning and expression in academic, social-emotional, artistic, and essential life skills.
Embracing a gardener's approach because Jhamtse Gatsal means Garden of Love and Compassion, our educational approach values every child. Each adult at Jhamtse Gatsal acts like a gardener and sees children as unique seeds with their own growing needs and contributions. We believe that every child is like a tiny seed with the immeasurable potential to grow into healthy, thriving, and abundant trees. Thus, our educational model places the child at the center, and through the right nurturance and a conducive environment, lets their potential emerge from within.
I believe that today's learners require an education system and learning environment which enhances creativity and engagement rather than conformity and compliance to make the transition from seeker to a creator mindset. A truly educated person understands the purpose of creation. S/He works with intelligence for the benefit of everyone. Hence, at Jhamtse Gatsal, we focus on fostering an understanding of interdependence and responsibility to nurture our children as individuals, but not make them individualistic.
The National Education Policy 2020 is a step in the right direction towards such nurturance. Its rootedness in the rich heritage of ancient and eternal Indian thought of pursuit of knowledge (jnan), wisdom (pragyaa), and truth (satya) being the highest human goal which is supported by modern-day technological developments strongly resonates in the educational model being practiced at Jhamtse Gatsal.
When we educate the heart, mind, and body of each child through a learn, reflect, and engage pedagogy, it enables our children to cultivate compassion to nurture, wisdom to guide, and skill to serve. I believe such learning equips children with skills to create an equitable and sustainable future for themselves and others. To achieve this goal, our education needs to transition from schooling with siloes of academic, extra-curricular, vocational, life skills, or social-emotional learning. Given the rapid post-liberalization growth, climate change, and a pandemic that brought humanity to a standstill, fostering adaptability, resilience, and human-centric skills are the need of the hour. All these skills must be interwoven to raise conscious, responsible, and capable human beings.
Such preparation necessitates us—the adults—to be willing to unlearn and relearn first. Simply incorporating skill-building or social-emotional programs as extra-curricular activities is not enough. Learning must give mainstream emphasis and time to foster a diverse range of skills to enable children to create the future they desire. Our National Education Policy 2020 has broadly mapped out how such interconnected learning can be achieved. Now curricula need to be developed to translate it into action.
Furthermore, simply reimagining curricula that accommodate the three essentials of educating the heart, mind, and body as well as the diverse learning styles of all children is not enough to meet the educational needs of all learners. We also need to imagine a new generation of learning spaces that can support our learners and educators to engage with and deliver progressive curricula.
To my mind, the new generation of learning spaces must include the following aspects:
Utility
Be adaptable, spacious, and flexible learning spaces, designed for efficient access, and which can respond to the needs of all learners, educators as well as the evolving technologies needed to fulfill the present and future needs of our learners.
Wellbeing
The design of the reimagined learning spaces must be comfortable, safe, and healthy for children while stimulating their emotional wellbeing.
Significance
Research has shown that when a physical learning space embodies its 'inherent pedagogy,' the cultural, psychological, and behavioural attributes of the physical space shape both the learning and the teaching. Envisioning our learning spaces to manifest our values, as was the case in generations past, would inspire learners to imbibe these principles.
When the design of our learning spaces is inherently suited to enhance the educational experience of all learners, it would allow learners to make choices and experiment with learning techniques to ultimately discover how they learn best and where their true passions lie. It would equip educators with a greater capacity to effectively respond to the diverse learning needs of their learners.
Last but not the least, the Covid-19 pandemic lay bare the existing fault lines within the educational system and reinforced the importance of technology in narrowing the long-standing gaps, disparities, and inequities. I envision a Classroom 2.0 which would pair humans and technology and enable parents, educators, and policymakers to reimagine and rethink the design and development of digital infrastructures to achieve inclusive, equitable, and quality education for all.
About the author:
Lobsang Phuntsok is a former Buddhist monk whose work is focused on transformative education, sustainable development, and social entrepreneurship. In 2006, he started Jhamtse Gatsal Children's Community in Lumla, Arunachal Pradesh – a loving home and learning environment for 100+ children from backgrounds of trauma and adversity.
Jhamtse Gatsal is a right living laboratory practicing the principles of love and compassion in raising our children through an integrated educational model which focuses on the Three Essentials of the 21st Century: Educating the Heart, Mind, and Body.
Jhamtse Gatsal has been featured in the Emmy Award winning documentary, Tashi and the Monk. Lobsang is a global speaker on raising and educating children mindfully and compassionately. He has given keynote addresses at the United Nations during the Universal Children's Day celebrations, the Ministry of Education in Israel, and at diverse learning platforms within India and internationally. He has received several prestigious awards including the Spirit of Humanity Award from the Americares Foundation and the State Gold Medal from the Government of Arunachal Pradesh.