As Goa imposes up to Rs. 5000 fine on using plastics bags, ScooNews investigates and shares 5 TED Talks on plastic pollution and what is being done to get over it
Here is a selection of 6 TED Talks which will show you what plastics do to our earth and ecosystem and what various individuals and groups are doing globally to raise awareness on plastic pollution and substitution.
Goa Chief Minister Manohar Parrikar on Tuesday announced that from July onwards upto Rs 5000 fine must be paid by those buying or selling plastic bags in the state. Parrikar announced the measure as part of the government's efforts to keep Goa clean. While it is the prerogative of governments to ban and regulate the use of plastics, one thing which every human being living on this earth must understand; it is our responsibility as citizens, parents, students and educators to understand the harm plastics do to our environment.
Here is a selection of 6 TED Talks which will show you what plastics do to our earth and ecosystem and what various individuals and groups are doing globally to raise awareness on plastic pollution and substitution:
Tough truths about plastic pollution | Dianna Cohen
Artist Dianna Cohen shares some tough truths about plastic pollution in the ocean and in our lives — and some thoughts on how to free ourselves from the plastic gyre.
We can recycle plastic | Mike Biddle
Less than 10% of plastic trash is recycled — compared to almost 90% of metals — because of the massively complicated problem of finding and sorting the different kinds. Frustrated by this waste, Mike Biddle has developed a cheap and incredibly energy efficient plant that can, and does, recycle any kind of plastic.
A super-strong plastic that reverts to dust | Jeannette Garcia
Plastics advocate Jeannette Garcia's accidental invention of a super-strong and fully biodegradable polymer could make today's environmental curse tomorrow's sustainable answer. The implications? Recyclable airplanes, dissolvable water bottles and dramatically diminished landfills.
A young inventor's plan to recycle Styrofoam | Ashton Kofer
From packing peanuts to disposable coffee cups, each year the US alone produces some two billion pounds of Styrofoam — none of which can be recycled. Frustrated by this waste of resources and landfill space, Ashton Cofer and his science fair teammates developed a heating treatment to break down used Styrofoam into something useful. Check out their original design, which won both the FIRST LEGO League Global Innovation Award and the Scientific American Innovator Award from Google Science Fair.
Two young scientists break down plastics with bacteria | Miranda Wang and Jeanny Yao
Once it's created, plastic (almost) never dies. While in 12th grade Miranda Wang and Jeanny Yao went in search of a new bacteria to biodegrade plastic — specifically by breaking down phthalates, a harmful plasticizer. They found an answer surprisingly close to home.
Are mushrooms the new plastic? | Eben Bayer
Product designer Eben Bayer reveals his recipe for a new, fungus-based packaging material that protects fragile stuff like furniture, plasma screens — and the environment.
We must all act and take positive steps like using paper bags and cloth bags for our shopping. Glass or steel containers to carry liquids or water. We must reduce the consumption of plastic. We must recycle, reuse and reduce and only then we will leave a beautiful earth as a legacy for our future generations.
Source: TED.com
Moral Education in Scohools
The instillation of moral concepts is necessary for people of all ages, but it is essential for younger children.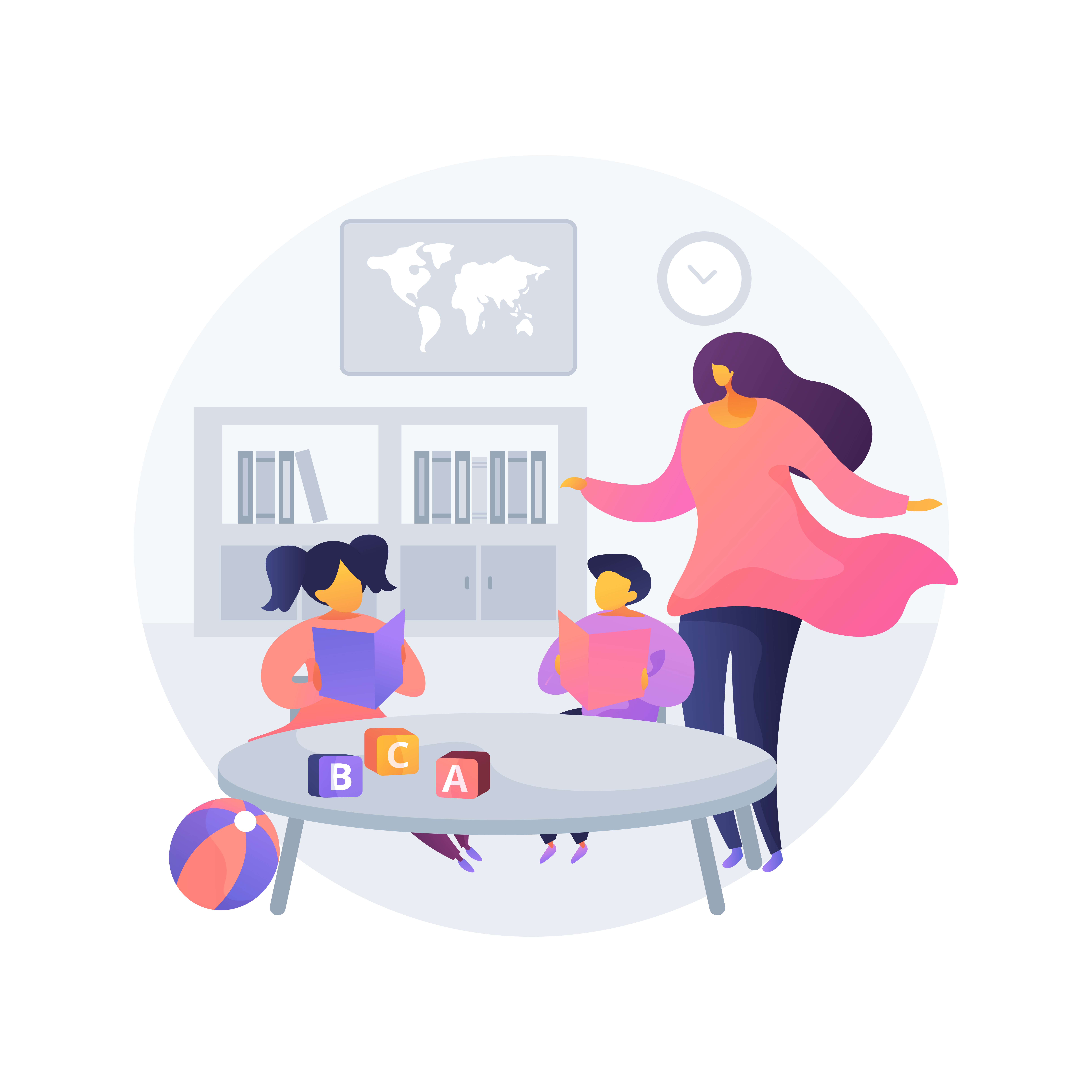 Students' sense of right and wrong compels them to let go of paranoia, envy, and self-importance and instead learn to collaborate for the benefit of the larger good. This is because their sense of right and wrong demands that students let go of paranoia, envy, and self-importance. Swami Vivekananda thought that the essential factors in achieving one's goals were the bravery to act on one's beliefs (both in oneself and in God), patience, and consistently working. God said chastity, patience, and perseverance are the most critical factors in overcoming any obstacle.
Establishing a solid root requires more than having strong moral convictions and a desire to learn; similarly, for the body, having a healthy heart will aid in generating healthy leaves and branches. A well-known saying states, "when a character is gone, everything is lost." In contrast, the proverb also says, "if money is lost, nothing is lost," "if health is lost, something is lost," and so on. Schools around the country have started including a subject known as moral science in their academic programs to instill ethical and moral values in today's and future students. Each day, developing a firm moral foundation becomes more complex.
Students in today's society are very involved in their academic pursuits and in playing games; however, somewhere along the line, moral instruction becomes obligatory because it provides students with a correct form and guidance regarding how to behave or respond in a variety of challenging circumstances. The instillation of moral concepts is necessary for people of all ages, but it is essential for younger children. It is a common belief that the minds of young children are empty, comparable to a sheet of white paper and that any impressions made on them by adults will remain for a considerable amount of time. Because they are the ones who are responsible for a substantial portion of their student's mental and cognitive growth, teachers are the ones who have the most responsibility when it comes to instilling a moral foundation in their students. This makes the task of doing so a lot more complicated. At the same time, it is plain to observe that the students who attend that particular school are complicit in undesirable activities such as fighting among themselves and cheating on tests. It's possible someone saw this. 
A child who receives this kind of education will only benefit a little when it comes to coping with the obstacles of real life, such as formulating ideas and conclusions and selecting the most appropriate action to take. To address this problem, educational institutions had to revise their curriculum and initiate the provision of extracurricular activities such as special courses, seminars, and workshops run by appropriately trained counselors. These should be organized under the supervision of teachers who can assist in incorporating "values" lessons into the educational process to encourage the development of well-rounded personalities in students. These should be organized under the supervision of teachers who can assist in incorporating these lessons into the educational process.
The word "moral education" refers to an ethical education that supports people in making judgments that will take them down the appropriate route in life. This education is referred to as "moral education" in this article. Truthfulness, honesty, generosity, hospitality, tolerance, love, compassion, and sympathy are some of the core elements of this notion. Following a path of moral education is the one that leads to perfection. Pursuing an academic degree should not be the only goal of education; instead, the emphasis should be placed on the instillation of important moral and ethical principles that contribute to the growth of an individual's persona and the improvement of society.
Because it is an urgent issue that needs to be addressed, the hidden curriculum, which refers to the transmission of norms, values, and beliefs imparted in the classroom and the social environment, should be included in the educational system that is in place today. This is because it refers to transmitting such things in the classroom and the social environment. The idea that it is helpful and helps reinforce the concepts taught in the official curriculum is lost in many schools even though it serves to do both of those things. They focus more on the language, the issues, and the marks rather than just the marks themselves. For instance, on the one hand, a school may openly assert and assure that its education policy and procedures are structured so that all students can achieve academic success. Still, on the other hand, the school may only do some of these things.
Another example would be that a school may offer only some students the opportunity to participate in extracurricular activities. They can spend less time with their children since most parents in our modern, industrialized age have employment. This results in less time for the parents to spend with their children. Consequently, young people suffer from an absence of moral standards and cannot distinguish between evil and good. What happens if the people who live in a society do not behave appropriately, even though our modern civilization is far more advanced and significantly better than it was in the past? People's moral compass has been steadily deteriorating due to the rapid development of urbanization and modernity, leading to this phenomenon. It becomes impossible to trust anybody, not even their closest friends and relatives. 
With the march of time, you will encounter cutthroat competition no matter where you go, whether at a school, university, business, or any other setting where there is a skill contest. People in today's materialistic culture are jealous of each other's achievements. However, instead of becoming suspicious of and envious of one another's accomplishments, people should encourage, collaborate, and work together to promote the common good. 
A considerable shift from the current situation is required in light of children's significance to the country's future. As time passes, they experience a decline in their feelings, including faith, honesty, love, and a sense of brotherhood. Children in today's culture are taught not to trust anybody and to restrict the number of friends they have. In the past, we learned to share and make new friends at school based on our moral convictions. However, in today's society, children are taught to limit the number of friends they have.
Author – Dr. Dheeraj Mehrotra, Principal, Kunwar's Global School, Lucknow