Brain based Kindergartens that Play and Learn
Every child is born with the same number of neurons, almost a 100 billion, but it needs stimulation and nurturing to help these neurons make connections, trillions of connections. This means the brain does not develop automatically, necessitating 'brain friendly' practices for a well-balanced…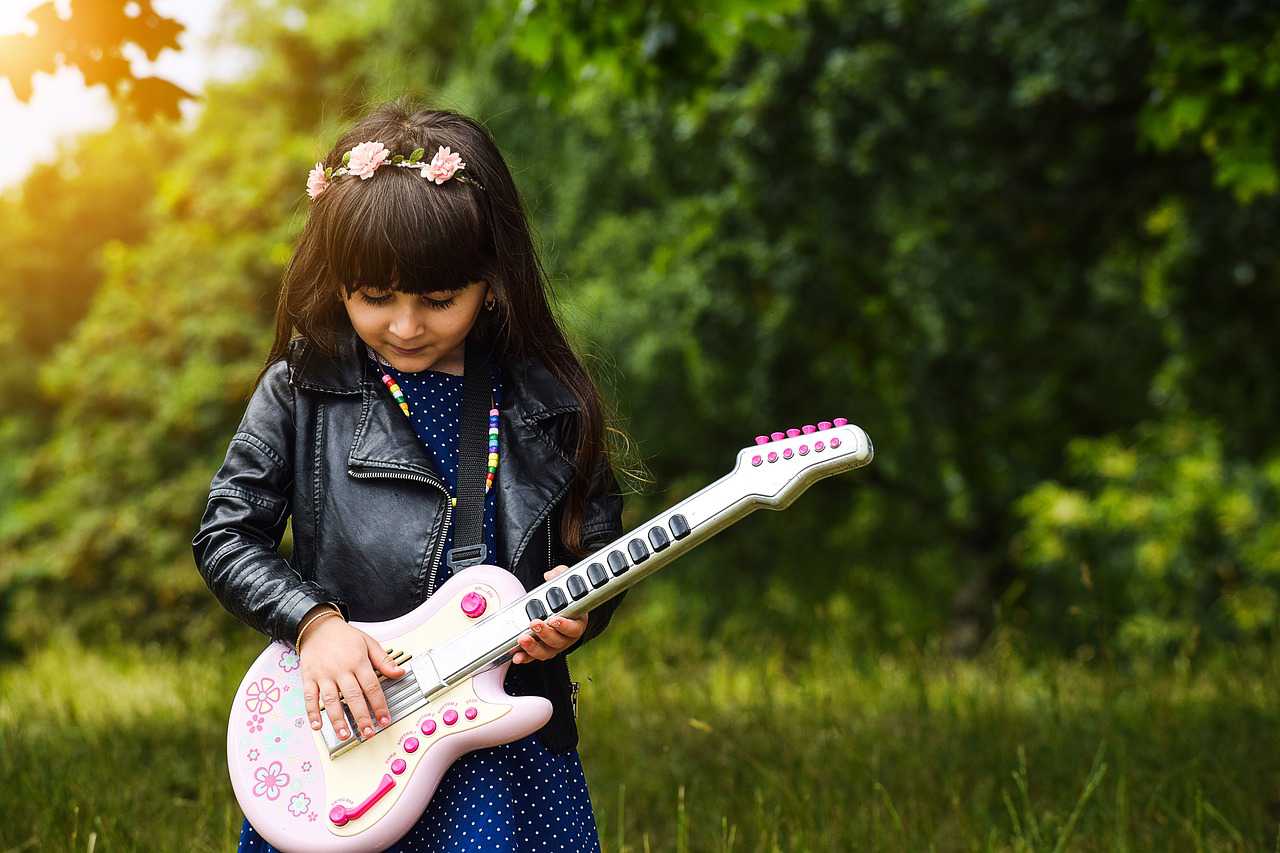 Ninety-eight percent of the brain develops in the first five years. Every child is born with the same number of neurons, almost a 100 billion, but it needs stimulation and nurturing to help these neurons make connections, trillions of connections. This means the brain does not develop automatically, necessitating 'brain friendly' practices for a well-balanced and steady brain growth. The brain needs stimulation, complimented with 'brain friendly' practices like, routines, rituals, stimulating toys, more choices, child led activities, open ended questions, logic games, toys, and outdoor activities to nurture brain development.
The brain is the 'center' of all learning and growth. Nurturing and stimulating the brain would lead to happier and healthier learners. As described by the father of Kindergarten – Frobel, early childhood education is a 'garden for children'. Stress, comparison and competition, threats, drill based learning, rote learning are all brain antagonistic and should be avoided in kindergarten. The brain releases cortisol, a chemical that helps deal with stress, when there is too much stress, then cortisol destroys brain connections leading to memory, attention, and learning problems.
Brain research states that learning something within a meaningful context increases memory
Teachers must use known concepts as a starting point to introduce unknown concepts going from simple to complex. Let's say in a scenario if you are talking to children about 'my city', then it is important they first know about 'myself', 'my family', 'my home', and then 'my city'. So if children know the story of Goldilocks, then the character Goldilocks can be used to teach them about three magic words – Thank you, Sorry, Please. By going from the simple to the complex, a learning link is created which helps kids relate and recall.
Movement and exercise nourish the brain
Cross lateral movements like marching, climbing, dancing should be implemented. This helps the left and right sides of the brain communicate, helping kids use their brains efficiently. One of the constant struggles for primary school children and their teachers is children not being able to write and not being able to sit or focus to complete a task. Well, early years' specialist Dr Rebecca Duncombe, who led a study monitoring children of school age in UK, found a higher number of kids experience problems with their balance and coordination ultimately affecting their ability to learn in class. "A child's physical development level impacts their ability to complete simple tasks such as sitting still, holding a pencil, putting on their shoes, and especially reading – all skills essential for school," she said. This happens to our children in India, because we coop up children for hours together in a desk-chair prison and make them do 'worksheets' and 'workbooks' that can show us their achievement of having learnt to 'write'. Children need movement to develop their body and brain.
Diet is known to activate memory
Kindergartens should make sure the diet of young children is healthy, for overall brain growth. Ensure that parents are made aware of healthy food choices. Motivate parents to avoid junk food, packaged foods especially with additives as they are known to cause attention, focus and behavioral issues. Especially control the salt and sugar intake.
Understanding why children misbehave or can't wait for their turn
The pre frontal cortex, or what is commonly known as 'the thinking brain' or 'executive brain', is still not fully developed in young children. This 'thinking brain' helps us control our emotions, impulses; helps regulate memory, retention, and logic. Young children lack impulse control and self-regulation and so trying to control them would be a futile effort. In addition, young children lack the ability to delay gratification making them unable to control their impulses leading to lack of self-regulation. Simple every day activities can help teachers nurture these skills in children. The common garden 'slide' helps nurture brain development. As children wait to climb (patience), then climb the steps (effort) to reach the slide and then get the exhilarating slide down (reward) teaches young kids self-regulation and impulse control. This simple outdoor equipment is a great tool to help children learn to delay their gratification. The game 'Simon Says' too helps young kids with impulse control and self-regulation. Play it often in your daily routine. Parachute play is best to promote pro-social behavior in young children. When these essential pre frontal skills are nurtured, young children will feel more in control leading to lesser conflict and behaviour issues in the classroom.
It's a fact that positive emotions greatly boost memory growth
The brain has an emotional filter known as 'amygdale', filtering all incoming stimuli and information. It accepts information and stimuli, only if it is 'stress free'. This implies the more positive emotions we introduce our kids to, more the memory development. Therefore, to make your children learn for life, keep all activities, interactions, and stimulus happy and positive. If a child's emotional center identifies stress, it then prompts the brain to fight, flock, flight, and freeze back. It simply means when the learning environment is stressful, kids tend to cry or throw a tantrum (fight), want to run away from the activity (flight), start behaving aggressively as a class (flock), are unable to reply or respond (freeze).
In addition, follow routines and rituals in kindergartens
Routines give a sense of predictability to young children helping them feel in control – elevating their positive emotions. Rituals add a touch of fun and novelty. This helps in children looking forward to enjoying them. This simply means when a routine table is followed every day it makes children more settled. After completion of an activity, if simple transitions such as singing a cleanup song, clapping hands, shaking your head, jumping up and down are made into little rituals then kids are happy and focused.
How to learn? Or, what to learn?
Brain research and neuro science has proved that 98% of the brain develops in the first six years. So it is imperative that parents and teachers use this crucial period to teach the young brain 'how to learn' and not 'what to learn'. When we teach children how to learn they learn to be independent thinkers, problem solvers and logic seekers. When we train their brains what to learn then we have only one result – rote learning, a brain that cannot think, understand or relate or conduct executive brain functions, it can only remember.
The first thing that we need to focus on is to bring back the engine of early learning – Play
Almon and Miller used this analogy of describing play as the 'engine of learning', "as an engine is a machine that creates the force and is self-propelling, so with play as the engine of early years and primary years curriculum, self-directed learning is achieved." For play-based kindergartens to become successful in our country we need to educate parents who are mostly 'incredulous' and upset when a child comes home from preschool and says happily that he played! Parents are clueless that most of the learning required in the early years happens through play. Play fertilizes brain growth. Play is the work of childhood and important foundations of learning are laid through simple play.
So should we do away with all 'learning' in Kindergartens?
Play isn't the enemy of learning; it is learning's partner. Play is the fertilizer for brain growth. Play is learning for kids. Did you know that the foundation of geometry and physics is laid in the kindergarten years? Yes, it is. Children interact with the basic principles of geometry and physics when they play with blocks! And that is why the kindergarten years are important and so is play in these years, because after all play is the work of childhood.
Why should kids play?
Every educationist and educational philosopher has advocated the need for hands-on play-based learning, be it our own Mahatma Gandhi who devised the 3 H method of education which involves the Hand, Heart and Head or good old Montessori who believed that play involves all the three aspects essential for learning namely, the muscles and senses and the brain.
So here are 10 'brainy' reasons based on brain research on why children should play…
1
Touching, feeling, exploring, making, breaking are all activities that enrich the senses and this helps new synapses develop in the brain.
2
Free play, or play that involves choices, logic and thinking helps enhance the frontal lobe.
3
The hand and the brain need each other – brain expert Wilson states that neurologically, "a hand is always in search of a brain and a brain is in search of a hand".
4
Use of the hands to manipulate three-dimensional objects is an essential part of brain development.
5
Imaginative play, role-play are part of symbolic play. Symbolic play is when a child can use a symbol or object to represent another item, for example he uses a piece of block to be a telephone etc. When a child is able to experience symbolic play he will definitely be able to excel in reading and writing activities as reading is nothing but representing a picture or word in a symbol (all letters and words are symbols)
6
All play should make kids enjoy as positive emotions enhance memory and no play should be stressful or too competitive as our bodies release harmful chemicals under stress, which are not good for the brain
7
Play that is self-initiated, involving trial and error, problem solving, and has cause and effect is good for developing neural pathways
8
Play helps develop language skills as the more sensorial experiences the child has, the more the child will want to talk about it and hence language development will be enhanced.
9
Memory increases by revisiting information frequently – so play often as children like to play the same games every day. That is fine as long as the interest lasts.
10
Cross lateral movements keep both sides of the brain working – so the more creeping, crawling, marching play activities the child is exposed to, the better for his brain. How? Cross laterals are arm and leg movements that cross over from one side of the body to the other. Since left side of the brain controls right side of the body and vice versa, the two sides are forced to communicate when legs and arms cross over.
With brain research facts available to teachers today, it is important that teachers make the right choice of turning their classrooms into learning and nurturing spaces and not drilling and coping spaces. I urge teachers to use this Play based Curriculum Framework of the National Policy on ECCE- India, which has Suggested Developmentally Appropriate/ Age appropriate activities for our kindergartens:
For Children Under 3 Years
Focus on health, nutrition, and early psychological stimulation through free play and a lot of adult child interaction. Eg. (infant games, traditional songs and syllables, access to variety of play materials, individualized adult attention and interaction, opportunities to explore, early introduction to stories, infant books, drawings etc.) in a safe, spacious and clean environment.
For Children Between 3 to 4 years
Planned play based programme for all round development with more of free play. Continuous opportunities for more free activities but some guided programmes too.
Opportunities to listen to stories, learn rhymes, create, indulge in imaginative play, ask questions, do simple problem solving, experiment to promote active and interactive learning and generally have a 'feel good' experience for a positive self-image.
For Children Between 4 to 6 years
Moving towards an increasing ratio of adult guided vs. free play activities, and more of large group activities for 4 – 5 years and focused more on specific school readiness for 5 – 6 years, in increasing complexity in all of above.
Reading readiness: Eg. Picture sound matching, shapes, phonetics, increasing vocabulary, verbal expression, developing bond and interest in reading through picture books, storytelling, chart etc.
Writing Readiness: Eg. Eye hand coordination, interest in writing, left to right directionality.
Math: Developing skills in classification, serration, pattern making, reasoning, problem, solving, forming, concepts: pre number and number concepts and space concepts and vocabulary, environment concepts.
Motor development: Fine motor development through activities such as beading, pegboards, and puzzles and large muscle development through running, jumping, balancing activities etc.
Creativity and aesthetic appreciation: Creative drama, cultural activities, field trips etc. The programme should be relevant to individual and societal needs. The age demarcations are indicative and activities have to be planned according to the developmental level of the children.
Lise Elliot in her path-breaking book, What's Going On In There? says, "The brain is without doubt our most fascinating organ. Parents, educators, and society as a whole have a tremendous power to shape the wrinkly universe inside each child's head, and, with it, the kind of person he or she will turn out to be. We owe it to our children to help them grow the best brains possible." (L Eliot (1999)
About the author:
Dr Swati Popat Vats is the founder President of Early Childhood Association India. As President of Podar Education Network, she leads over 350 preschools and Daycares as founder Director of Podar Jumbo Kids. She is also National representative for the World Forum Foundation. She is Nursery Director of Little Wonders Nursery (UAE) that has branches in Jumeirah and Sharjah. She has received many accolades and awards for her contribution to Early Childhood Education and has been conferred the Fellowship of Honor from the New Zealand Tertiary College.
She was the founder consultant for the Euro Kids preschool project in India and helped set up TATASKY's children's television activity channel- ACTVE WHIZKIDS. She is the founder expert on the world's first video based parenting website www.born-smart.com that helps parents understand and nurture brain development in the first 1000 days. Swati has coined the term 'Kiducation' for early childhood teachers and parents to help them understand that young children need education from the point of view of their development.
In her career spanning over 32 years, Swati has authored many books for parents and children and is a strong advocate of nature based learning in the early years and promotes brain research based teaching and parenting in her workshops across the globe. Swati tweets and blogs on education and parenting and can be followed on @swatipopat or www.kiducationswatipvats.blogspot.in
Preparing High School Students for Tomorrow's Thriving Job Market: Is the Education System Up to the Task?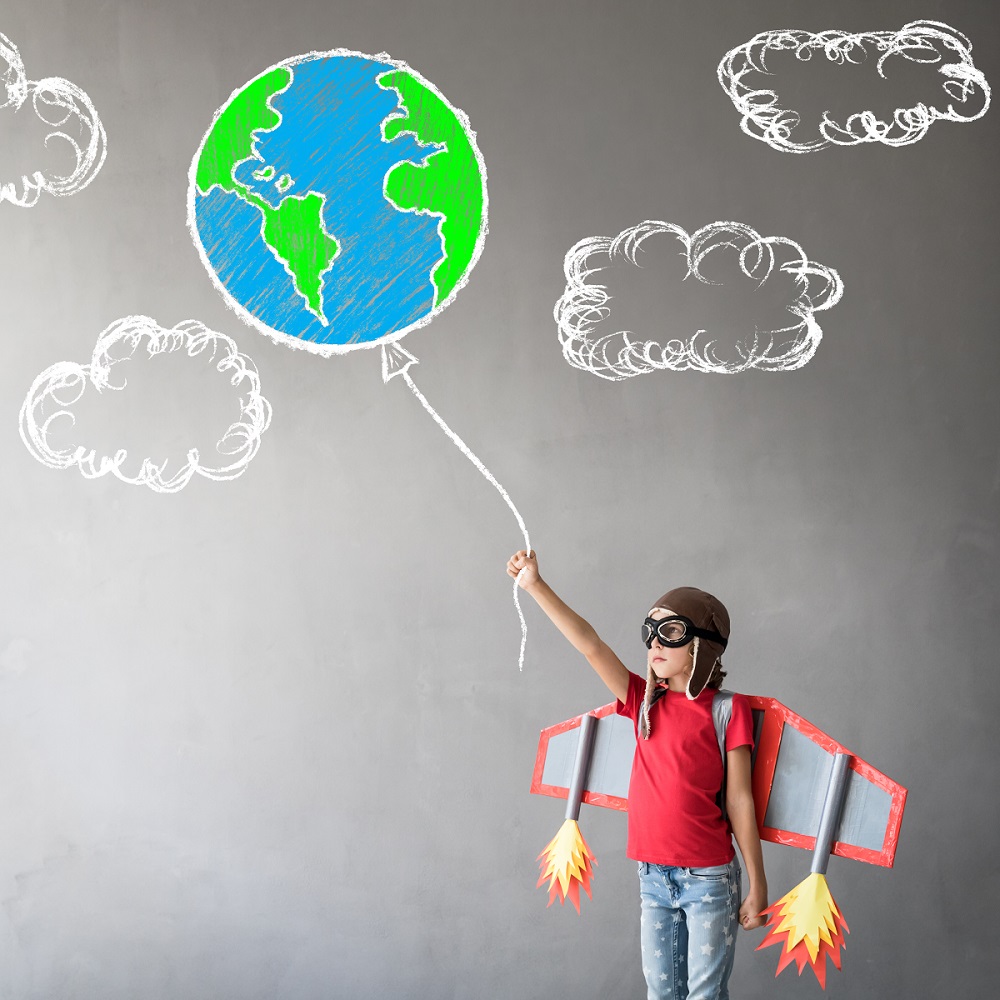 In the rapidly evolving landscape of the 21st century, the job market is undergoing a profound transformation. Traditional career paths are giving way to innovative roles, demanding new skills and adaptability. The question that resonates across boardrooms, classrooms, and dinner tables alike is whether our education system is adequately preparing high school students for this dynamic future.
In this thought-provoking exploration, we delve into the heart of the matter: the readiness of our education system to equip students with the skills, knowledge, and mindset essential for success in tomorrow's job market. Through insights from industry experts, we aim to dissect the challenges, unveil innovative solutions, and inspire a collective reimagining of education. Join us on this insightful journey, where we question, reflect, and envision a future where our students are not just equipped to survive, but to thrive.
However, the current education system in many countries, including India, is not adequately preparing them for this dynamic and uncertain scenario.
According to a report by the World Economic Forum in 2020, at least 54% of all employees will require significant reskilling and upskilling, and 42% of core skills required for existing jobs would have changed by 2022. Moreover, the COVID-19 pandemic has accelerated the adoption of digital technologies and remote working, creating new challenges and opportunities for learning and employment
As the world hurtles toward an unpredictable future, high school students find themselves standing at the crossroads, uncertain about the path that leads to tomorrow's job market. In a conversation with Dr. Devesh Kumar Singh, Chairman of Noida International University, emphasises that "preparing students for the expanding labour market is our top priority in a world where change is continual." He advocates for a curriculum that combines academic knowledge with real-world skills and adaptability, equipping students for the diverse opportunities they might encounter.
In today's digital age, Mayank Singh, Co-founder of Campus 365, emphasizes the significance of digital readiness. He stresses that "digital literacy and the willingness to adopt technology by educational institutions are crucial in today's fast-changing job market." His perspective highlights the importance of bridging the digital divide and ensuring students are not only technologically adept but also agile in the face of technological advancements.
Mamta Shekhawat, Founder of Gradding.com, sheds light on an often-overlooked aspect of education: understanding the job market itself. She believes that "by learning about the job market, students can adjust to developing technology and develop more productive skills." Her insight emphasizes the importance of students being cognizant of the evolving landscape they are about to step into. Education needs to promote lifelong learning and career guidance, that help students to adapt and grow in a changing environment, she says.
Ms. Shaina Ganapathy, Head of Community Outreach, Embassy Group said, "The education system should facilitate students' understanding of what's out there, both through exposure to the diverse array of industries and in understanding the kinds of skills required. Programmes should be put in place to help students gauge their strengths, weaknesses, and interests while mapping them to the industries in the existing job market. Furthermore, technological education and computer skills, including programming and data analysis, are essential to preparing students for the digital age."
To prepare high school students for tomorrow's thriving job market, the education system needs to undergo a fundamental transformation. It needs to shift from a rigid and rote-based curriculum to a flexible and learner-centred one, that fosters creativity, critical thinking, collaboration, and communication. Addressing the need for a lifelong learning mindset, Prof. (Dr.) Y.S.R. Murthy, Founding Vice-Chancellor of RV University, asserts that "we must teach students how to learn rather than what to learn." His words underscore the significance of instilling not just knowledge, but the ability to adapt and continuously educate oneself in the face of constant change.
Pratibha Sharma, Academic Director of Bhai Parmanand Vidya Mandir, champions a holistic approach to education. She believes that "the evolving job market demands a transformation in education. It is not merely about imparting specific skills; it is about instilling a mindset of lifelong learning." Her perspective emphasizes the importance of nurturing curiosity, creativity, and adaptability in students, essential traits in the ever-changing professional world.
Ms. Aparna Prasad, Founder of Knowledgeum, points toward the future. She asserts that "embracing industry and technological advancements, coupled with dynamic and future-oriented approaches to education, is the way forward." Her view emphasizes the need to expose students to emerging fields, preparing them for careers in areas like artificial intelligence, renewable energy, and cybersecurity.
Dr. Bishnu Pal, Dean of School of Engineering and Academics at Mahindra University, underscores the qualities demanded in the contemporary job market. He believes that "the booming job market demands individuals who can innovate, collaborate, and lead from the front with integrity." His perspective accentuates the importance of nurturing qualities like innovation and ethical leadership in students.
Practical experience is paramount, as Mr. Patriek Karayil, President of American Colleges, suggests. He emphasizes that "in today's high-speed job market, it is crucial for high school students to not only be knowledgeable but also to be shrewd in their academic and geographic choices for the future." His words underscore the necessity for strategic decisions in education, aligning students' choices with market demands.
Dr. Kasturi Bose, Strategy Consultant at Somerset English, advocates for experiential learning. "High school education is a crucial life-stage imparting skills to excel in a profession one will enter in the future," she affirms, emphasizing the practical skills students gain during this period. She vouches for project-based learning, internships, and mentorships, that expose students to real-world problems and solutions.
In today's globally competitive world, Abhijit Zaveri, Founder and Director of Career Mosaic, asserts the importance of a broader perspective. He believes that "students must stay informed about current events, geopolitics, and tech innovations to thrive in a globally competitive world." His words underscore the necessity for students to be well-rounded individuals, informed about the world beyond textbooks.
In India, the education system is facing several challenges, such as low enrolment and retention rates, poor learning outcomes, high teacher-student ratios, inadequate infrastructure and resources, and socio-economic disparities. However, the recent National Education Policy 2020, which aims to overhaul the entire education system, offers a ray of hope.
The policy envisages a holistic and multidisciplinary approach to education, that aligns with the global trends and needs. It proposes to introduce a 5+3+3+4 structure, that covers the age group of 3-18 years, and emphasises on foundational literacy and numeracy, experiential learning, skill development, and vocational education. It also proposes to integrate artificial intelligence, coding, and digital skills into the curriculum, and to create a National Digital Education Architecture, that will enable online and blended learning. According to Mr. Nasir Shaikh, Group CEO, The Lexicon Group of Institutes, Multifit & EduCrack, the Indian education sector is undergoing a transformation. "The Indian education sector is actively reshaping its approach by adapting curricula, prioritizing the development of essential soft skills, fostering valuable industry partnerships, embracing technology, and providing additional industry-relevant certifications," he states, indicating the sector's proactive stance in bridging the skills gap.
Meeta Kapoor, Principal of MGM First Steps School, delves into the heart of the matter. She believes that India's education sector needs to focus on enhancing educational infrastructure, enabling access to quality practical skilling opportunities, and improving curriculum to match the prevailing market trends.
Vyankatesh Kharage, Founder and Director of Asude Foundation, emphasizes the urgency of action. "The time for action is now, as we cannot afford to let the potential of countless students, particularly those facing economic hardships, go untapped and unfulfilled," he states, indicating the need for inclusive education that addresses the unique challenges faced by economically disadvantaged students.
These diverse voices collectively form a symphony of insights, urging educational institutions, leaders, and policymakers to chart a new course. As we navigate the intricate landscape of tomorrow's job market, these perspectives illuminate the way, guiding us toward an education system that not only equips students with knowledge but empowers them with the skills and mindset to thrive in an ever-changing world.
What are your thoughts on preparing high school students for the challenges of the future job market? Share your insights in the comment box below. Let's continue this crucial conversation together.