Key personal attributes and relevant experiences need embedding throughout early childhood
Kathryn Peckham believes key personal attributes and relevant experiences need embedding throughout early childhood, to secure the building blocks needed for future success
Preparing children for the rigours of formal education has roots within the earliest stages of life. A process often grossly misunderstood, demands for children 'ready to learn' arouses deep tensions, flying as it does in the face of deeply held beliefs regarding children's holistic learning needs and abilities to learn from birth.
The term 'school readiness', originally introduced in England as a performance indicator for Children's Centres, has more recently become equated with assessment at the end of Reception year at school when children are typically five years old. Such narrow views of what constitutes an 'ideal learner' raises several questions;
How can assessment at the end of Reception indicate readiness for formal schooling which has, in many significant ways, already begun?
In what context are judgements being made, and by whom?
Can all significant achievements be effectively judged within prescribed goals?
Can any set criteria be meaningfully matched to all children regardless of background and early childhood experiences?
What impact could this have on practice and priorities?
As we consider the overwhelming influence of effective beginnings on children's futures we must explore practice beyond learning goals and government directed assessment targets to consider deeper attributes of holistic learning in the support of children and their families. By recognising children's diversity and the wide-ranging abilities and skills required within the formal classroom we can begin to challenge the current rhetoric of children starting from deficit positions, seen somehow as potentially 'unready to learn'.
Being ready and able for an auspicious start to school life is the right and need of every child. Preparing children for this transition, into an environment with many developmental, individual, interactional and contextual challenges, is a holistic process spanning all preceding years, involving home, school and setting. With adult prospects recognisable within skills and abilities already established at 22-months-old, the influential impact of effective parenting, the home environment, maternal and child health and early childhood care and education is clear. With direct impact on language acquisition, self-regulation and confidence, early influences are felt throughout children's school experience and into adult life, effecting employment, social integration and criminality with effects felt throughout the family structure.
However, school leaders in disadvantaged communities often report weak parenting skills, impacted through negative parental experiences, mental health issues and low aspirations for their children. Limited life experiences offered to these children results in complex challenges including low levels of social skills and communication. These challenges must be met by understanding the relative ease with which vital early experiences can be offered to all children within sensory experiences and environments ready to adapt to their needs.
Born eager to learn, children react to all lessons offered to them as basic brain architecture and the systems deployed within its development sees growth with every sensory experience. Demonstrating its potential most eloquently within situations that matter, such as encountering problem solving scenarios, it does not do as well within demonstrated displays of knowledge, as in rote learning or test conditions. Predisposed to engaging in multifaceted, hierarchical, cyclical and spiralling learning processes more complex and important than the simple bestowing of information, these lay the building blocks for more complex functions of problem solving, reasoning and planning to follow.
However, these capabilities are in danger of being lost if natural attempts at learning are undervalued or superseded by other demands. Children disengage as opportunities to make decisions and self-direct diminish. If their earliest experiences are unmatched to their learning needs or are out of context with their reality, as is often experienced by children living in difficult situations, or where there is an emphasis on pre-determined outcomes within pre-determined timeframes, such deeply unfulfilling and frustrating learning experiences can introduce a sense of failure. Psychological and social issues often follow, specifically disadvantaging the children whose experiences beyond school limit their ability to succeed within this model – the very children we most need to reach. If children's natural learning processes are denied, limited, devalued or continuously interrupted, the message is introduced that their natural attempts at learning are simply not worth their efforts.
Children need;
A voice – Opportunity to express their opinions and feelings, meaning, reasoning and thinking as children learn to vocalise ideas and experiences, through imaginative discussions, listening and responding others in increasingly sophisticated ways
To be encouraged – Supported, challenged and stimulated, children will rehearse, adapt, revisit, improve and perfect understanding in ways meaningful to them, becoming independent learners.
Quality relationships – through social, cooperative play, social skills and behaviours, self-confidence, independence and the ability to cooperate with others flourish, supporting feelings of belonging and well-being.
Risky challenge – allowing for careful judgment where possible harm is balanced against potential benefit children learn through their errors, misunderstandings and conflicts.
Creative opportunities – free from adverse stresses of conformity or imposed sense of failure.
All set within self-motivated, diverse, accessible and practical experiences of real-life problem solving and exploration. Set within children's own timescales, they are permitted freedom to initiate and combine experiences, to practice and explore intellectual processes, together with time to wallow and consolidate. As intrinsic motivations, interest, confidence and self-regulation blooms, diverse thinking and reflection found in symbolic and abstract thought has an opportunity to flourish. Meaningful opinions, stories and perspectives shared through their own narratives are more easily shared and deeply understood within cooperative situations as contextual and interesting environments allow for an emotional togetherness.
Children who start school well, happy to explore, to take risks and experiment, even when making mistakes, start school with a belief in their own abilities. They have a greater chance of future success, unlocking their potential with repercussions felt throughout a lifetime. But to realise this, key personal attributes and relevant experiences need embedding throughout early childhood, securing the building blocks needed for future success.
For more information and practical guidance on developing the features of lifelong learning please access my book, Developing School Readiness, Creating Lifelong Learners or get in contact at www.kathrynpeckham.co.uk.
About the author:
Kathryn Peckham MA (Ed) AFHEA is an Early Childhood consultant and author. She has many years of experience bringing about progressive change throughout a wide range of early childhood settings and environments. Active participation with All Party Parliamentary Groups, lecturing, writing and research in early childhood, she works with a range of settings, helping them implement best practice from around the world, combined with knowledge of delivering practice in the real world.
Future of Education & Skilling in India
By making informed and intentional policy choices, critically evaluating and learning from the present and the past, and actively investing towards the larger purpose and shared vision of education, the future will be bright and promising.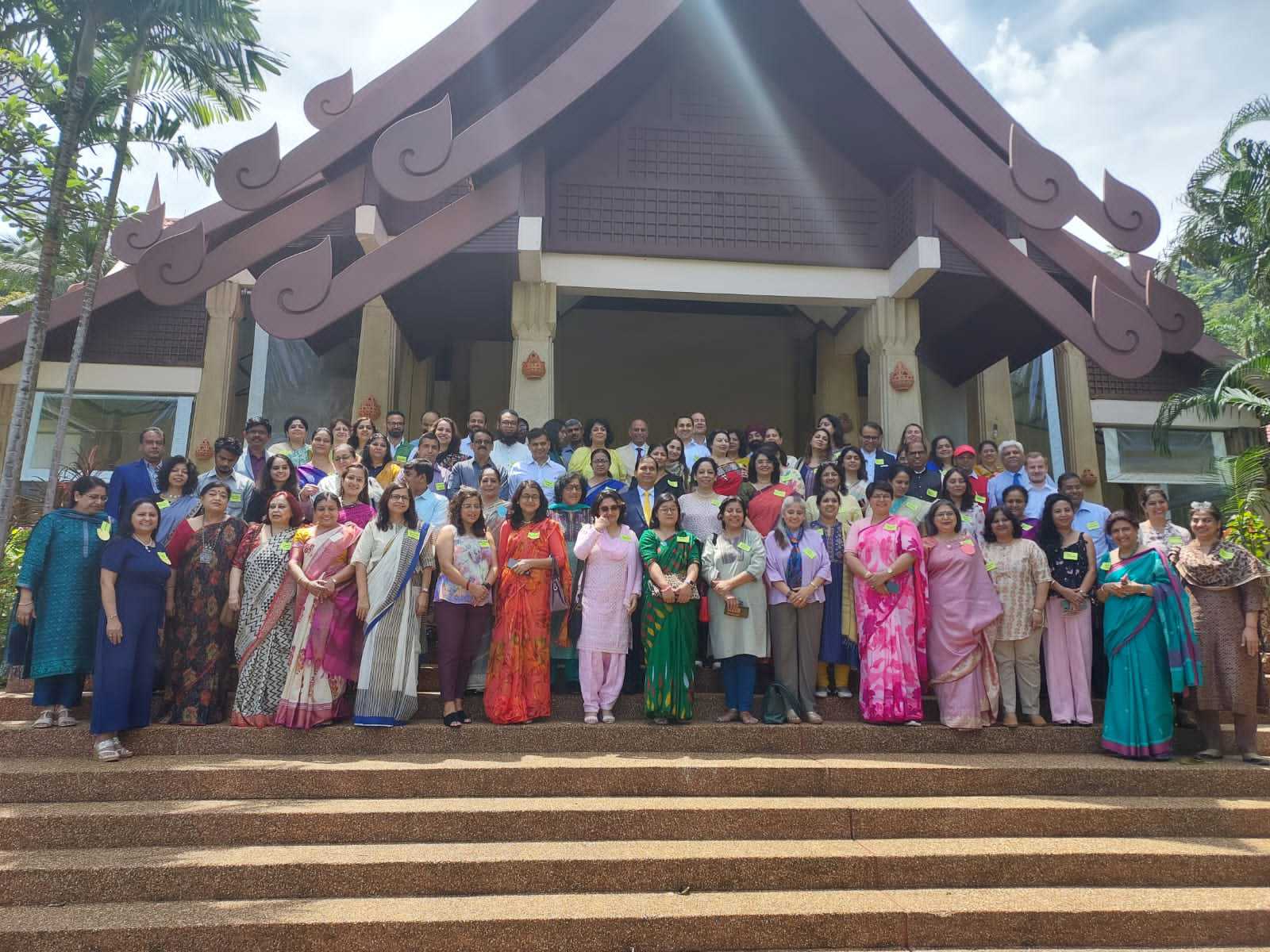 For the past two days, I was attending a school leaders' conference in Phuket, Thailand which was on the contemporary topic of the Future of education and skilling in India. The conference was organised by Goethe Institute, Germany, and was mesmerising. Through the conference I along with many education leaders from countries such as Sri Lanka, Pakistan and India learned about the importance of vocational skills in modern education.
Did you Know?
Less than 5% of the workforce in the age group of 19-24 received vocational education in India during 2012 to 2017. This contrasts with 52% in the USA, 75% in Germany, and 96% in South Korea.
Mahatma Gandhi in a poignant quote says: "The future depends on what we do in the present". India is moving towards becoming a developed country as well as among the three largest economies in the world. India will also have the highest population of young people in the world over the next decade. There will be 180 million youth that will be entering India's workforce in the next 15 years. And as of now, there is a massive skill deficit of 400 million people in the workforce, posing both a simultaneous opportunity and challenge. Hence, Teaching for the future, ensuring that students not only learn but more importantly learn how to learn provide high-quality educational opportunities will determine our country's future.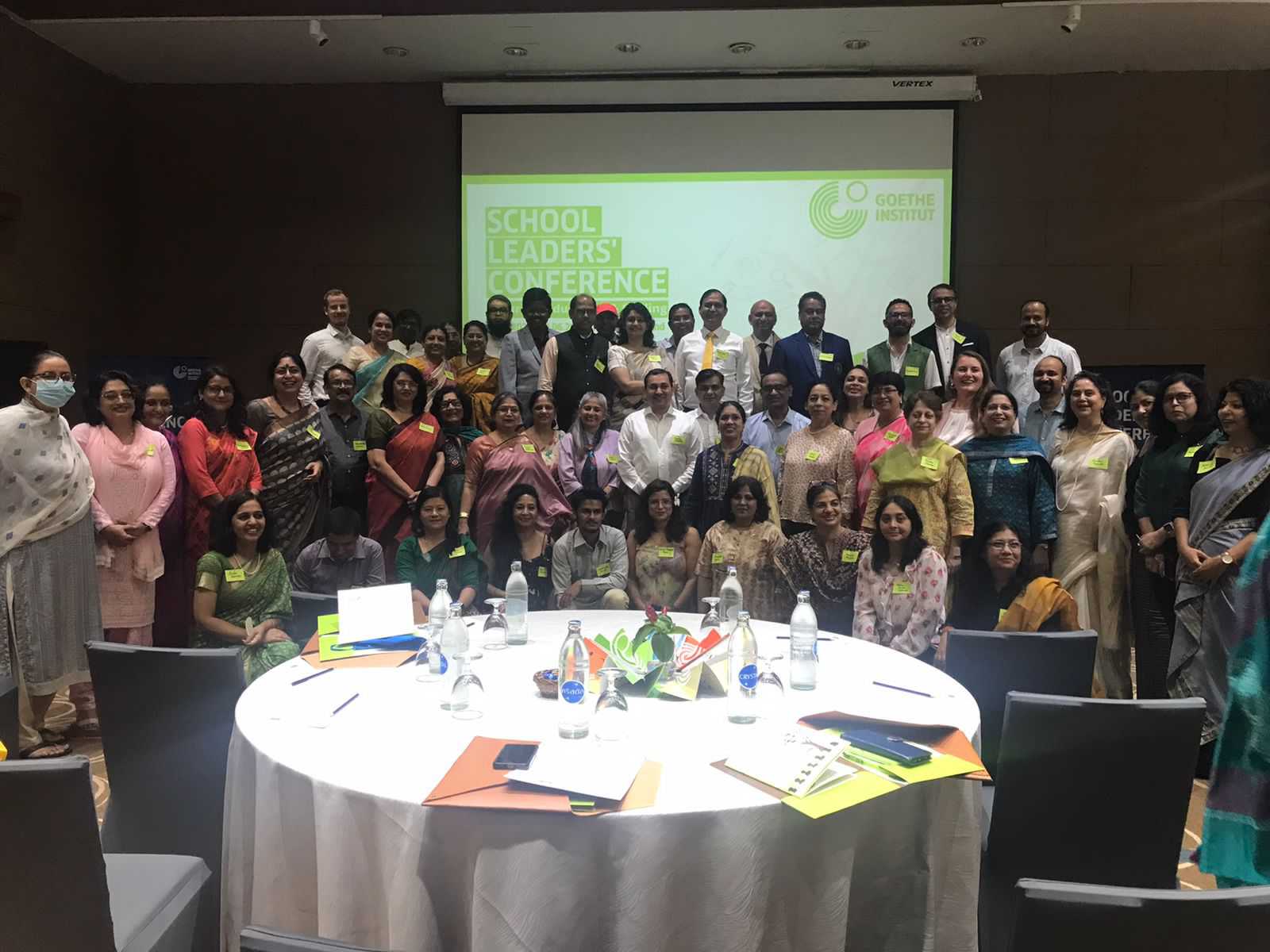 The National Education Policy of the Government of India has redefined the parameters of education in many ways. Vocational (Skill) education plays a very important in this policy. The CBSE is in the process of devising curricula for vocational subjects. NEP 2020 says that the aim must be for India to have an education system by 2040 that is second to none, with equitable access to the highest-quality education for all learners regardless of social or economic background.
So, today, holding Education as the foundation of the future, I would like to throw a light into the future of education and skilling –
The first shift we believe will be a global shift in the need for a skilled workforce proficient in multidisciplinary learning. With the rise of big data, machine learning, and artificial intelligence, many unskilled jobs worldwide may be taken over by machines, while the need for a skilled workforce, particularly involving mathematics, computer science, and data science, in conjunction with multidisciplinary abilities across the sciences, social sciences, and humanities, will be increasingly in greater demand.
The second shift would be a move towards less content and more towards learning about how to think critically & creatively, solve problems, develop 21st-century skills, and absorb new material in changing circumstances.
Addressing ambiguous problems of the future would need not only technical proficiency but mental and emotional resilience to work alongside other people towards a common goal. Hence, the third shift is a reconfiguration towards building life skills, and character that enables learners to be ethical, rational, compassionate, and caring, while at the same time preparing them for gainful, fulfilling employment.
The fourth shift would be a focus on high-quality interdisciplinary research across fields that must be done in India and cannot simply be imported.
the fifth shift would be Education rooted towards enabling Access, Quality & Equity which will provide all students, irrespective of their place of residence, with a quality education system, with a particular focus on historically marginalized, disadvantaged, and underrepresented groups.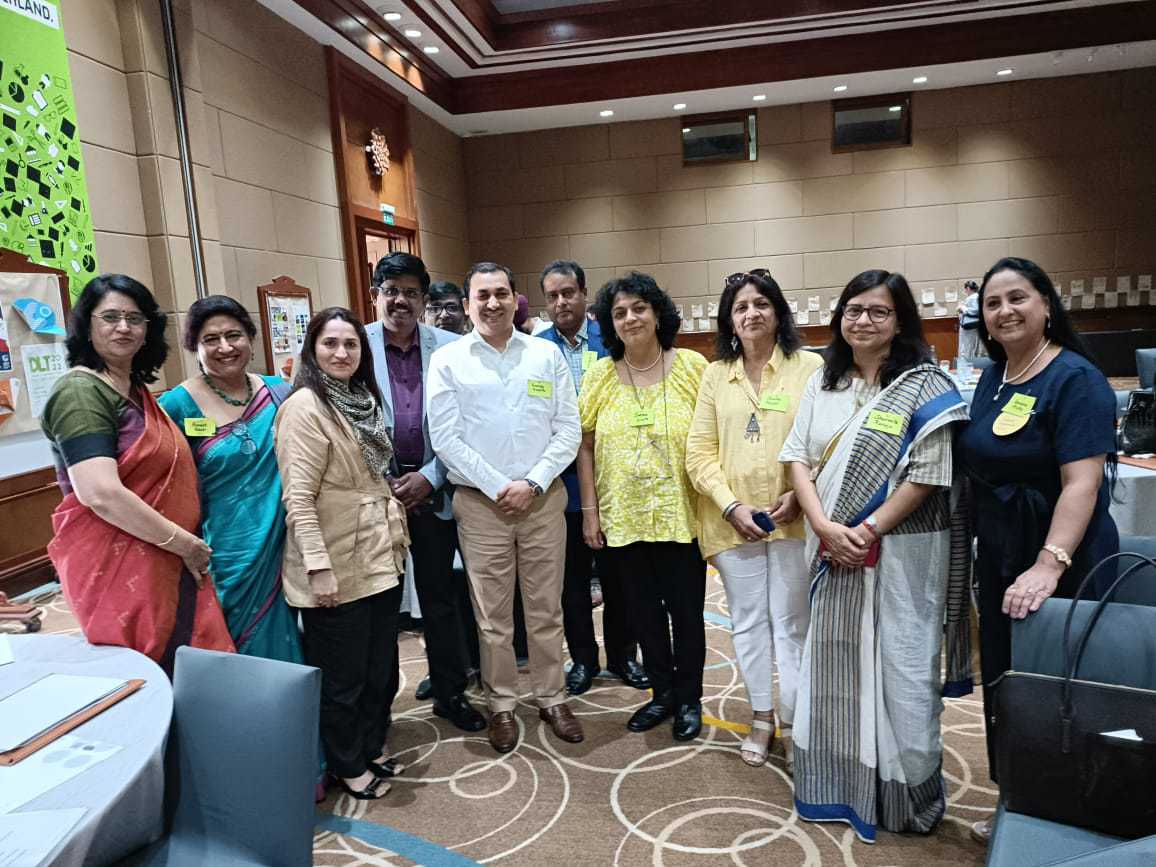 Another shift in the future would be envisioning an education system that's rooted in Indian ethos contributing directly to transforming India sustainably into an equitable and vibrant knowledge society. By leveraging Indian knowledge systems, it is inimitable artistic, language, and knowledge traditions, it would address local and global needs and instill national pride, self-confidence, self-knowledge, cooperation, and integration in its learners.

All of this is aimed to be realised through a restructuring of the school curriculum that is aligned to the needs of students at different stages of their development.
Key reforms are undertaken reforming the current nature of school exams to move away from rote based to competency-based learning and assessments is another priority that is primed towards redefining education in the future.
The development of vocational capacities will also go hand-in-hand with the development of 'academic' or other capacities. Less than 5% of the workforce in the age group of 19-24 received vocational education in India from 2012 to 2017. Hence, in the future, Vocational education will be integrated into the educational offerings of all secondary schools in a phased manner over the next decade.
Towards this, secondary schools will also collaborate with ITIs, polytechnics, local industry, etc. Skill labs will also be set up and created in the schools in a hub and spoke model which will allow other schools to use the facility. Higher education institutions will offer vocational education either on their own or in partnership with industry and NGOs. They will also be allowed to conduct short-term certificate courses in various skills including soft skills. 'Lok Vidya', i.e., important vocational knowledge developed in India, will be made accessible to students through integration into vocational education courses.
As of now, currently, CBSE has started offering around 40 courses (including courses on Artificial Intelligence, Information Technology, and Design Thinking) at the Senior Secondary level which works towards imparting an education that is holistic, meaningful, and skill-oriented which instills among the youth a sense of usefulness and responsibility while also developing key 21st-century skills. In the future, initiatives like Online Entrepreneurship Program, and AI Curriculum can build a robust pipeline of creative and critical thinkers equipped with the right skills and attitudes to enable India in attaining inclusive economic growth and social development. The German dual system of vocational training is a time-tested successful model we can learn a lot from.
Last but not the least, the role technology plays in defining the future of education is much larger than we can ever expect. New technologies involving artificial intelligence, machine learning, blockchains, smart boards, handheld computing devices, adaptive computer testing for student development, and other forms of educational software and hardware will not just change what students learn in the classroom but how they learn, and thus these areas and beyond will require extensive research both on the technological as well as educational fronts.
As I quoted in the beginning, "The future depends on what we do in the present". I believe that our present holds a strong collective desire, actions, and policies to prepare for the future, and shape it too! By making informed and intentional policy choices, critically evaluating and learning from the present and the past, and actively investing towards the larger purpose and shared vision of education, the future will be bright and promising.
About the author:
Anurag Tripathi is Secretary, Central Board of Secondary Education (CBSE).