Bring back exams if you want to bring back brilliance
The HRD ministry is revoking the previous governments missive that students need to be compulsorily passed till grade VII and only be evaluated in class IX. This has many drawbacks mainly deteriorating quality of students.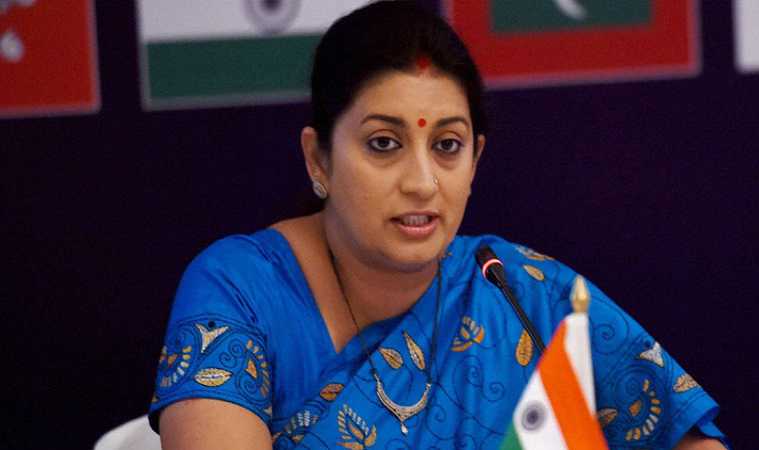 Let us say that you are fond of potato wafers and you want nothing but the best. So obviously you will pick the best potatoes but the farmer says no sir we do not have a policy of detaining the rotten or bad potatoes. So you somehow take these potatoes to the peeling department where upon peeling and slicing you note that some are rotten from the inside but yet again you are not allowed to pick out the rotten ones. The logic given is who knows maybe they will blossom to become fresh and tasty again. Finally when the potatoes are fried you are then allowed to take out the unfit ones.
Now tell me is it really worth waiting for so long and letting unfit potatoes nestle with the fit ones, spending so much time monitoring the unfit ones or even spending so much money taking them through all those steps? Doesn't it make sense to weed out the unusable ones at every stage?
Last week, the Union HRD Ministry did just that when it amended the Right to Education (RTE) Act, now providing students 2 chances in case of poor performance before detaining him.
This amendment will put an end to the disastrous policy of automatic promotions mooted by the Act in the existing format. The RTE Act in the existing avatar was introduced by former education minister Kapil Sibal. The Act spelled out that that all students should be compulsorily and automatically promoted till class VII; thus, the only stage when they could be detained or in other words filtered out would be at the class IX exams.
But isn't it a fair scenario where we let students float all the way to class IX before detaining them? The answer is a resounding NO. Let's take a quick look at the system. Typically less than 5% of students were detained in every class. However, if this system is straightaway effective from class IX it would need to filter out almost 30% of the students at one shot which is impossible.
To escape this impossible situation, schools decided to not filter out students even in class IX thus shifting the burden on the SSC/CBSE/ICSE Board. Here again the same story was repeated as the Board was unwilling to risk public outcry of detaining close to 40% of students.
Ultimately, the college has been provided with inferior stock of raw students. In a fair scenario, colleges wouldn't have admitted these students but due to lack of filters they are forced to give them admissions. One fears to even imagine the kind of work force churned out by the system if this process was to continue. Can you imagine visiting a doctor who is a product of this system? For one I wouldn't want to visit him.
Then there is this grace marks system to wrestle with. After the first round of correction the sheets are handed over to a local moderator, who decides to provide the appropriate grace marks ensuring not many students fail in a given region. It doesn't end here, the answer sheets are then sent to the district moderator, who applies the appropriate multiplier ensuring that the passing percentage in his territory is "acceptable".
You can very well imagine these filters which were in place even before Sibal's proposal, these made the situation even worse.
Lets turn our gaze to the backbone of the education system – our teachers. Absence of class tests, and and the use of persuasion to make children learn actually weakened the system. Most teachers ended up begging students to complete their project assignments, a scenario virtually unheard of. This was necessitated by the onus on the teacher to fill up the required forms and inform the education inspector that the students have complied with the qualifying norms.
Further, The RTE in its present forms required the teacher to put in the additional hours that may be needed to ensure that all students qualify. Since no detention is allowed, the teacher were forced to either fudge records and promote an inept child or work additional hours, or finally plead with the students. The situation had become deplorable.
This educational policy articulated by the HRD ministry could be one of the most fruitful ones. The HRD ministry's decision takes into account that if schooling is bad, it will mean bad outputs which in turn would mean sub-standard inputs for colleges. And no college can be expected to graduate excellent students if the input itself is bad. If one has to improve India's college education, it must begin at the level of schools. And if schools need to improve, the need for annual tests and examinations needs to be restored urgently.
SHE STEM 2022 honours and celebrates women
SHE STEM 2022 encourages students to 'Unleash their imagination' as part of the Sweden India Nobel Memorial Week.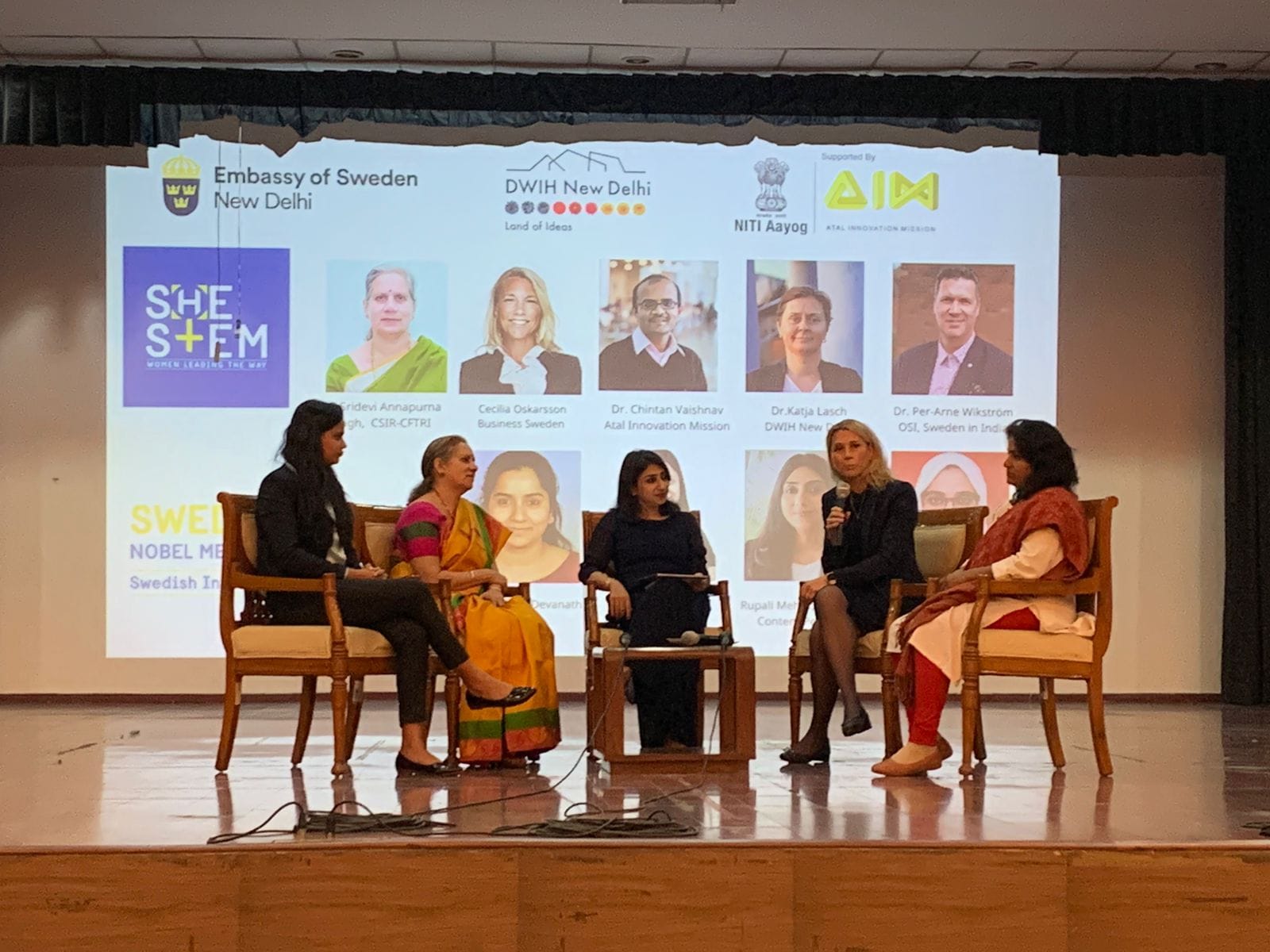 As part of the Sweden-India Nobel Memorial Week, SHE STEM, the annual event to celebrate women in the fields of science, technology, engineering, mathematics, and sustainability, was successfully held for the third year in a row.
The annual event is organized by the Sweden Embassy in India in partnership with the Atal Innovation Mission of the Government of India and the German Centre of Innovation and Research (DWIH New Delhi).
Ambassador of Sweden to India H.E. Jan Thesleff, who also addressed the students via a video message said, "We are very happy to continue the tradition of SHE STEM – it is a flagship event of the Sweden-India Nobel Memorial Week. Congratulations to all the winners of this year's SHE STEM Video challenge."
Dr. Chintan Vaishnav, Director of ATAL Innovation Mission said, "Today, the face of women's involvement in STEM is changing and the rate of participation has increased. It was in ATL Marathon 2021, that there was a spike where the women's participation was 49%. A strong STEM education will go a long way in cultivating such critical thinkers."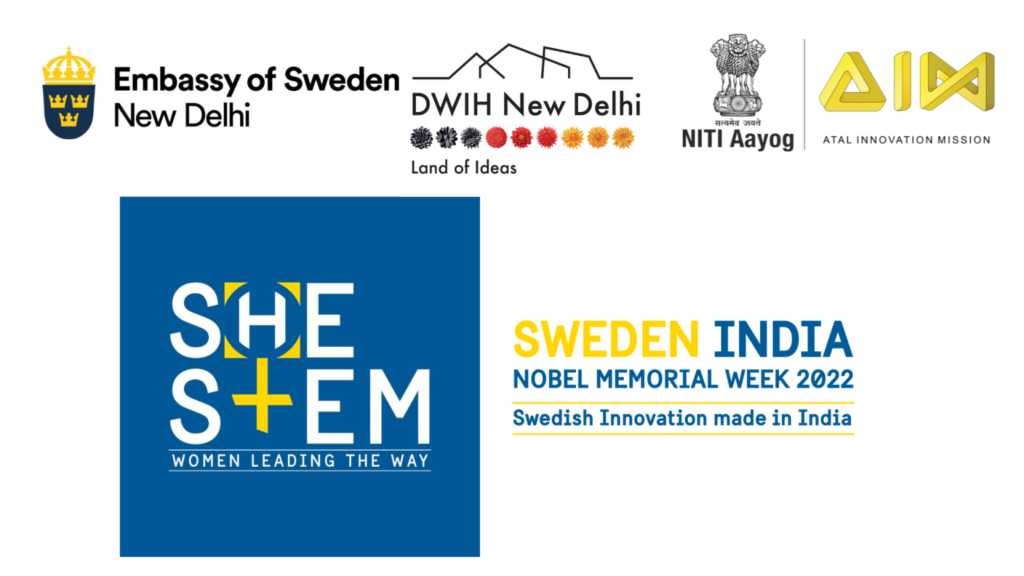 SHE STEM 2022 began with a musical performance by the students of Darbari Lal DAV Model School, New Delhi, the host school for SHE STEM 2022, followed by talks, and a panel discussion with women in the fields of STEM and business, including D. Sridevi Annapurna Singh, Director of Council of Scientific and Industrial Research – Central Food Technological Research (CSIR-CFTRI), Ministry of Science and Technology, Government. of India.
Dr. Annapurna Singh has done extensive work in the development of supplementary foods for undernourished children and in studying the impact of protein-rich food on children. She spoke to the audience about the need for women in fields of STEM to bring in their unique perspectives to problem-solving for a sustainable future.
Other participants included Cecilia Oskarsson, Trade, and Invest Commissioner of Sweden to India, who shared her thoughts on the role of diversity in triggering and enabling positive changes for girls and women, Mamta Kumari, co-founder and CEO of Prepbytes, an ed-tech company in India, and Dr. Vasudharani Devanathan, Neurobiologist and Professor of Biology at the Indian Institute of Science Education Research (IISER). Rupali Mehra, Founder of Content People AB moderated the event.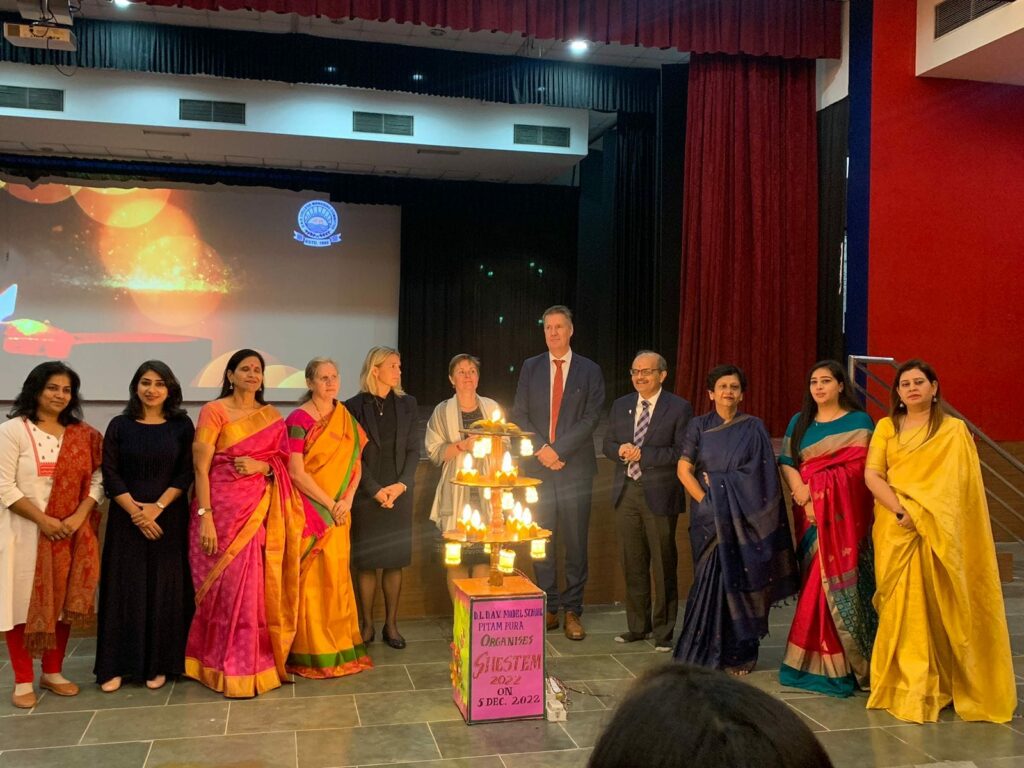 Dr. Per-Arne Wikström, Head of Office of Science & Innovation, Embassy of Sweden in New Delhi said: "When women and girls provide their talent, their knowledge, and their capabilities to science and technology on equal terms with men and boys, then we know that societies prosper and that innovation capacity actually increases. So for us, gender equality is an integrated part and an important aspect of everything that we do. We would like to thank our Indian partners for their support for this very important initiative."
"As Johann Wolfgang von Goethe said, 'who is not curious will not gain knowledge,' so keep your curiosity on, drive your knowledge forward and who knows maybe one or other idea will be implemented," said Dr. Katja Lasch, responsible for Strategy Management at the German Centre for Research and Innovation (DWIH New Delhi) and head of German Academic Exchange Service (DAAD) Regional Office in New Delhi.
Following the success of the Insta-reels Video Challenge in 2021, SHE STEM hosted the #SHESTEM2022 Video Challenge across Instagram, Youtube, Facebook, and Google Drive for students of ages 13 to 17, asking them to imagine themselves in the year 2047, and speak about an innovation of theirs that has helped in tackling climate change. The response was overwhelming with over 930 videos of which 15 were shortlisted. SHE STEM had an extensive jury round of 3 jury teams; Atal Innovation Mission Team led by Dr. Chintan Vaishnav, the Swedish Embassy team, led by Dr. Per-Arne Wikström, and the German Centre for Research and Innovation, represented by Dr. Katja Lasch.
The videos were assessed on the:
Novelty of idea
Clarity of thought and articulation
Sustainability or climate action angle
G. Nivethiga Rani who created a video on how she as a STEM Leader in 2047 had invented a robot that collected and converted biodegradable and non-biodegradable waste into electricity, won the first prize in the video challenge. The second prize was tied between T Shatananda Dhanwantari and Shreya Singh and Nistha Aswal, who participated as a team. Gaurav Hanjoora won third place.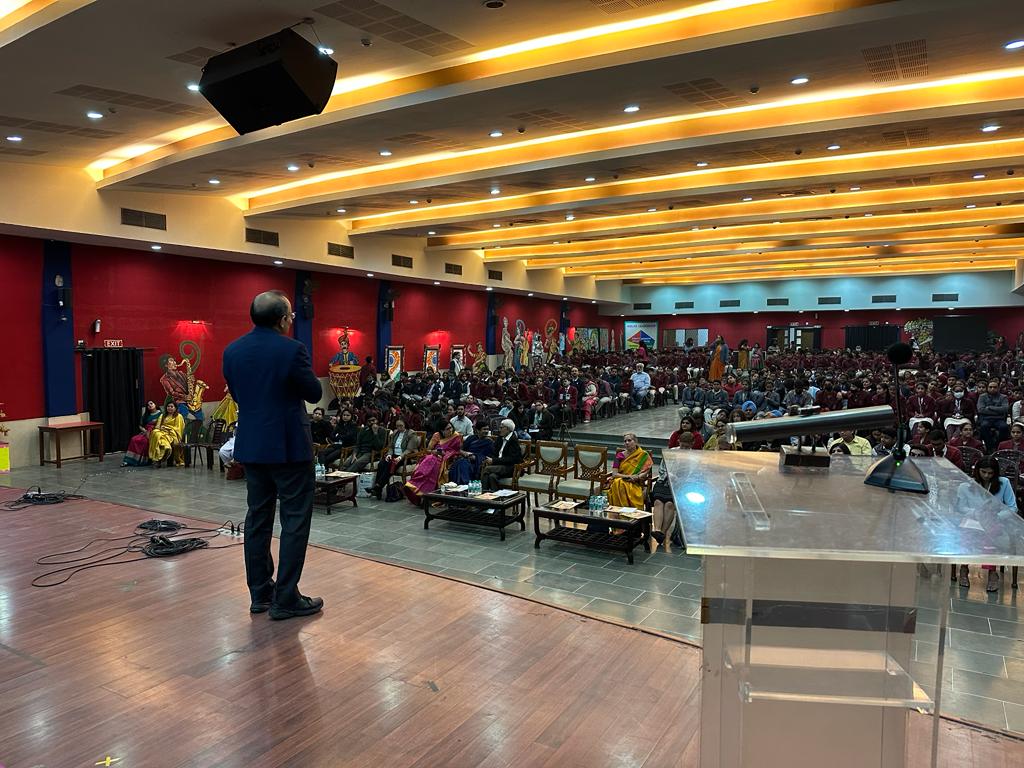 "I congratulate all the winners of the SHE STEM 2022. I have to say what caught my attention was that every single idea was addressing a fundamental constraint confronting us," said Dr. Chintan Viashnav.