Can smartphones be used wisely to benefit your brain? Absolutely! Donna A. Norton shows you how…
Today we are here to show you 10 amazing ways to use smartphones wisely and benefit your brain. Here are the top 10 apps to be smarter in various areas—languages, mathematics, physics, psychology, history, and more. All of them are free to use and available on both iOS and Android platforms.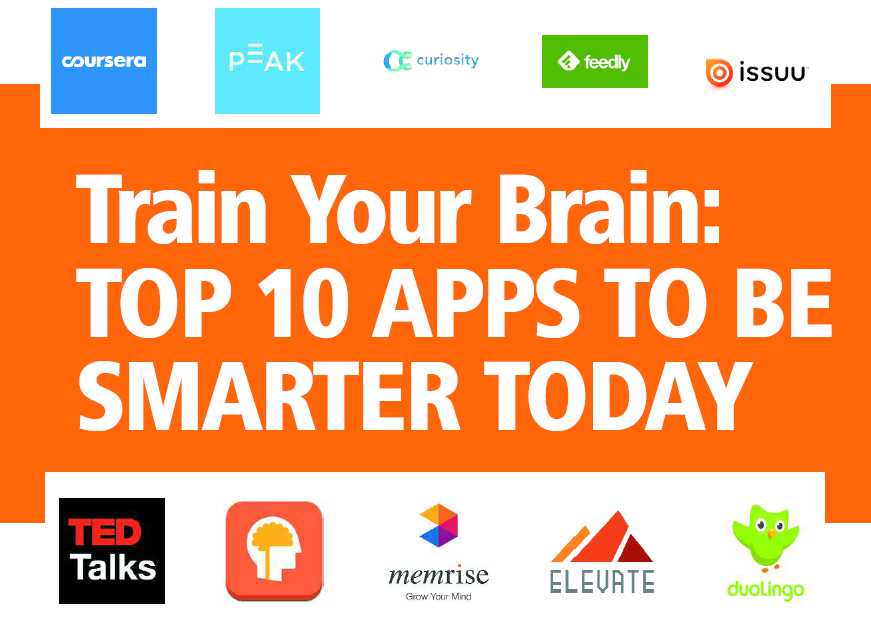 We often hear how harmful the influence of gadgets can be—especially when they are inseparable from us 24/7. Some of us constantly argue with parents and teachers to show the benefits of smartphones; others are working to decrease their use. Even scientists have found pieces of evidence for both the negative and positive effects of smartphones.
So what's the truth? Can these gadgets be useful at all?
The short answer is yes! Today we are here to show you 10 amazing ways to use smartphones wisely and benefit your brain. Here are the top 10 apps to be smarter in various areas—languages, mathematics, physics, psychology, history, and more. All of them are free to use and available on both iOS and Android platforms.
TED
Like to spend time browsing YouTube channels? Then just replace this procrastinating hobby with TED Talks! TED is a regularly updated collection of innovative lectures. Each video is usually just about 15 minutes long—which means you can watch them while having breakfast or waiting for the bus.
TED is one of the greatest brain development apps. Why? Because it supplies you with the newest ideas in technology, science, and other important areas.
The guests of the forum are remarkable speakers and representatives of the scientific world. The content is both inspiring and educational. By watching TED Talks, you will learn many new topics—for example, 3 Principles for Creating Safer AI and The Nerd's Guide to Learning Everything Online can teach you a lot of new things.
Playlists, podcasts, new speeches—all these are available on TED every week. It isn't a brain stimulating game, but it's still one of the most useful apps online.
For more information or to download the app – http://onelink.to/phgk36
Lumosity
If you are looking for the best mind games for iPhone or Android, Lumosity is something that you should try out.
This app offers more than 30 top brain games, which have been developed with the help of 40+ university researchers.
The app presents 6 categories: memory, attention, problem-solving, flexibility, speed, and language. Every day, the app offers 3 different games that are free to play. But you can always buy the premium version, too— 59.99 USD per year.
For more information or to download the app – http://onelink.to/q2md9m
Memrise
Language learning is a great exercise for the brain. Why? We know at least 34 reasons. The biggest benefit of Memrise is its use of mnemonic devices.
If you are searching for apps to help with memory, pay attention to this one. Memrise will not only give you excellent examples of Chinese or Spanish language learning but will also train your long-term memory.
Memrise is a great platform to compete with your friends while learning one of 200 languages. You can study anytime and at any intensity you need.
Funny word associations will keep you in tune to continue training and increase your vocabulary.
For more information or to download the app – http://onelink.to/s564ty
Elevate
With Elevate, you can develop many skills—memory, attention, flexibility, and more. But the main focus is on language. No, it's not an app about language learning; it's about the English language, and it's perfect for both native and ESL speakers.
Elevate presents five categories: writing, listening, speaking, reading, and math. Once a day, you get three free brain exercises to train your cognitive functions. Every game is pleasant to play and has perfect design.
To get full access to other games, you must open a premium account, but even with the free version, there are many benefits and a lot of fun to be had. For example, everyone can see your performance—letting you and everyone else keep track of the progress of your exercises.
For more information or to download the app – http://onelink.to/czw6pt
Duolingo
If you want to become a polyglot, this brain exercise app is a must. We all know that to learn a language, it's necessary to spend at least five minutes practicing every day.
Duolingo is the best brain trainer for those who want to learn Spanish, Greek, or Polish (many other languages are available as well).
This app allows you to train your skills in listening, speaking, writing, and reading. There are several types of exercises in Duolingo—one teaches you how to structure sentences, while another helps you remember new vocabulary, and so on.
For more information or to download the app – http://onelink.to/5yqvxb
Coursera
Education is the best hobby in the world, right? And the best way to spend your time with a smartphone is to visit Coursera.
Coursera is the greatest resource for students and specialists—really, for anyone who wants to know something new. There is a great choice of universities and courses in such spheres as programming, biology, history, psychology, art, data analysis, and more.
Many companies trust Coursera's results regarding its users' performances. You can even earn a certificate to prove your knowledge!
Coursera is especially convenient because it's also available offline. Just download the lectures you want and listen to them whenever you want.
For more information or to download the app – http://onelink.to/g79h4n
Peak
Looking for brain games like Lumosity? Try Peak!
Peak is a well-designed app that is helpful for developing cognitive functions. Just like Lumosity, it has several categories. Since the categories are different, though, it's beneficial to use both.
Peak helps you train mental agility, problem-solving, memory, language, coordination, attention, and emotion control.
It has more than 40 amazing exercises, and you can track your progress with the help of various graphs. Peak also allows you to compare your results with people of various age groups and professions.
For more information or to download the app – http://onelink.to/2ef9h6
Curiosity
Are you a curious person? If the answer is yes, we have good news—now you have a brain booster app to make you smarter.
Every day, Curiosity presents five fantastic facts for you to enjoy. With this app, you will learn how time travel could be possible, why swimming makes you hungry, and why one kind of caterpillar eats plastic.
These daily facts, available in many different areas, are accompanied by several videos. It's a great way to expand your knowledge.
By the way, you can find a lot of interesting YouTube channels with the help of Curiosity.
For more information or to download the app – http://onelink.to/zk3v8j
Feedly
Brain stimulating games are great, but reading is still the best way to search and find new information. Feedly is a unique app that stores articles and blog posts.
You may have a lot of interesting blogs you want to read but don't want to spend time checking all of them to see new publications. With Feedly, you won't have this problem anymore. You can collect every piece of information in one place. You can even add YouTube videos!
The biggest benefit of Feedly is that you can sort your posts. There are several ways to do it—by adding your blogs, scrolling through topics, or using your own keywords.
For more information or to download the app – http://onelink.to/u2bwqq
Issuu
Magazines are a wonderful source of knowledge—as long as you know where to look for it. Some people think that magazines are just a way to entertain yourself. Remember all those times you have been waiting for a dentist appointment? There were people with magazines there for sure.
But what about How It Works, Think, History, or Knowledge?
These magazines—and many others—share a lot of information on scientific topics. Access to such knowledge is an exciting opportunity to become smarter every day.
For more information or to download the app – http://onelink.to/76e5cv
Whether you are looking for a memory exercise app, brain games, or language training, you can find anything you want with almost no effort.
In this article, we shared the top 10 apps to be smarter. But the point is—there are tons of similar programs out there! Find your own collections of articles, brain stimulation games, or language exercises. They will be just as useful as the trusted and exciting sources we have listed here. Use these fantastic apps and become smarter, but never forget to try new things!
About The Author:
When Donna A. Norton started writing in school, it literally changed her life and predetermined her profession. During her studies at Texas A&M University, she helped her fellow students with writing academic papers and sought opportunities to get published. Donna is proud to be a writer at Custom Writing Blog and enjoys traveling the world. She has visited many European and Asian countries and has even managed to take a few trips to Africa.
This article was originally published in the June 2017 issue of ScooNews magazine. Subscribe to ScooNews Magazine today to have more such stories delivered to your desk every month.
11 Free Mental Health Courses for Teachers
These free online courses on mental health will help teachers continue their development and improve the lives of their students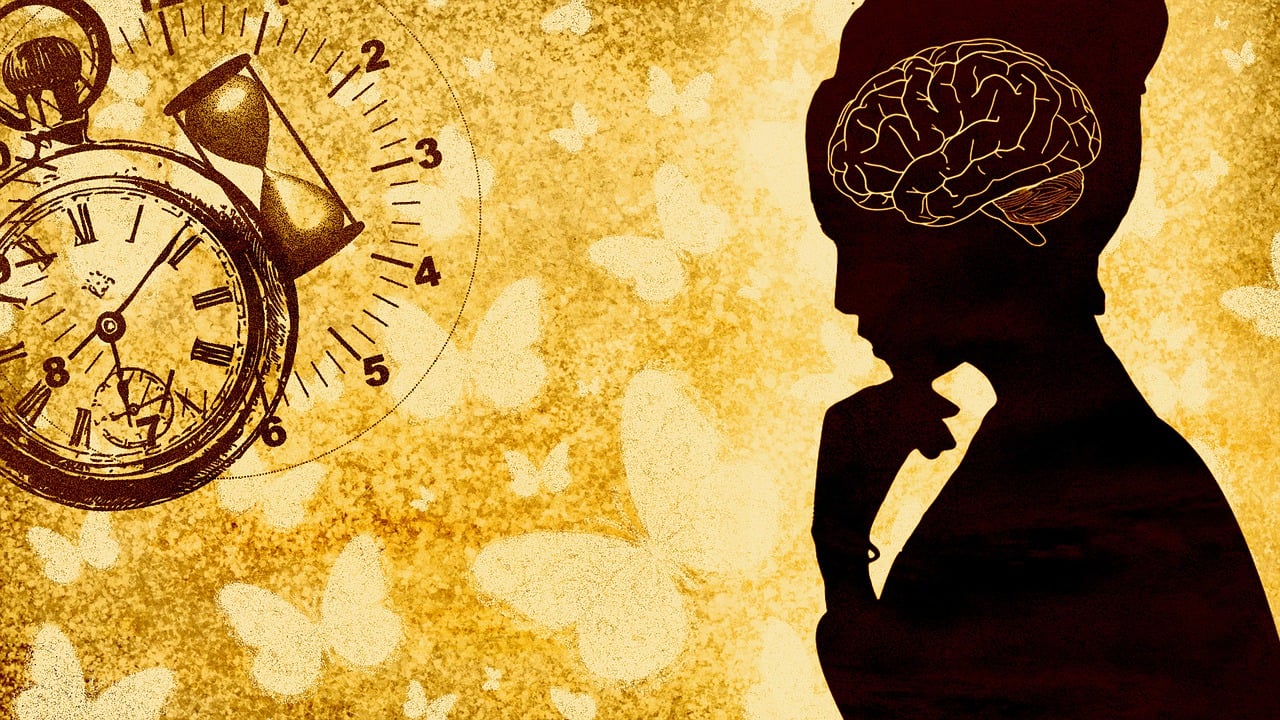 This article is a compilation of free mental health courses that seek to inspire teachers on handling mental health issues and provide mental health education and become better counsellors. 
What is mental health?
Mental health refers to people's cognitive, behavioral, and emotional well-being. It can be defined as a state of well-being in which an individual recognizes his or her abilities, can cope with everyday stresses, work productively, and contribute to their community.
"You don't have to be positive all the time. It's perfectly okay to feel sad, angry, annoyed, frustrated, scared, and anxious. Having feelings doesn't make you a negative person. It makes you human."

Lori Deschene
This article covers free online mental health courses. Some of these are available with free certification whereas a few allow you to learn for free, and charge a fee for the certificate.
Be There Certificate
The Be There Certificate is a free, self-paced learning experience designed to increase mental health literacy and provide the learner with the knowledge, skills, and confidence needed to safely support anyone who may be struggling with their mental health.
The Be There Certificate is offered by Jack.org, a Canadian youth mental health charity, in partnership with the Born This Way Foundation.
You can download a PDF of your certificate after completing all six modules of the free Be There Certificate online course.
Introduction to adolescent mental health
This course aims to raise awareness of mental health and a range of adolescent mental health problems. It has been designed with the latest research evidence in mind. It aims to provide you with the tools to explore different approaches which will help you reflect on the different ways that you can identify a young person who is struggling and consider how they can access support.
You will get a free Open University digital badge for completing the course and passing the quizzes! The badge can be displayed, shared, and downloaded as a marker of your achievement. 
Managing Happiness
What is happiness? What makes you happy?' Can you get happier through study and effort?
This, Harvard University designed course, answers these questions and shows you how you can use the answers to build a happier life. It introduces you to the modern science of human well-being and shows you how to practice it.
While the course is free to attend, you can get a verified certificate for $149 (on edX).
"Over the course of the past decade, there's been increased willingness to recognize mental health as an essential part of one's well-being."

Nicole Spector
Mental Health Training for Teachers
This free online training course will help you identify mental health issues in adults and children in a school setting.
This course trains you to recognize mental health problems in colleagues or students in a school setting. When you recognize mental health signs or symptoms, you can offer help or refer them to professionals. This course discusses the complexity of mental health and equips you with the skills to support others to manage their mental health effectively.
A digital certificate is available on successful course completion for €21.00.
Making sense of mental health problems
In this free course, Making sense of mental health problems, you will learn about how key perspectives in the field have made sense of mental health problems. By directly relating key perspectives to a case study, you will reflect on how the medical perspective, psychological perspective, and social need perspective come to make sense of mental ill-health.
A free statement of participation is issued on completion of this course.
The Science of Well-Being
This course by Yale will engage you in a series of challenges designed to increase your own happiness and build more productive habits. 
As preparation for these tasks, the instructor reveals misconceptions about happiness, annoying features of the mind that lead us to think the way we do, and the research that can help us change. 
Enrollment in this course is free, however, certification is available on a paid basis.
Supporting children's mental health and wellbeing
After studying this course, you should be able to:
understand the influences on mental health in young children aged 0–5

identify the factors that contribute to good mental health in children

explore national and global influences on children's mental health

develop knowledge about strategies and interventions to improve mental health in children

examine how adults and society can support children's mental health and well-being.
Enrolling in this course will give you the opportunity to earn an Open University digital badge. Badges are not accredited by The Open University.
"Things not to say to someone with mental illness: Ignore it. Forget about it. Fight it. You are better than this. You are overthinking."

Nitya Prakash
Suicide Prevention
This course explores the science of suicide research, prevention, and intervention.  
Topics will include terminology, epidemiology, historical and contemporary theories of suicide, modern approaches to suicide research, empirically supported approaches to prevention and intervention, and the lived experiences of those with suicidal thoughts and attempts.
Enrollment in this course is free, however, certification is available on a paid basis.
Teach Mental Health Literacy
In this course, educators will learn how to apply this classroom-ready, web-based, modular mental health curriculum resource as well as develop their own mental health literacy. 
Educators can then use this resource to successfully address mental health-related curriculum outcomes designed to be delivered by teachers to students aged 12 to 19.
Participation in this online course is free. An optional certificate of completion is available for $50 (Please select this option when you register as it cannot be selected once you finish the course).
Talk to Me: Improving mental health and suicide prevention in young adults
This course will help you learn strategies to improve the mental health of young people in your life, recognise concerning behaviours, and feel better prepared to have conversations about mental health.
Key topics in this MOOC include understanding contributing factors to poor mental health, how to talk about addressing poor mental health, and strategies to increase mental fitness.
Enrollment in this course is free, however, certification is available on a paid basis.
Mental Health and Nutrition
Interested in the fascinating interrelation between food and brain health?
This course is for you! This course is based on world-leading research into the links between nutrition and mental well-being. The course will cover evidence supporting the premise that eating better, and taking additional nutrients when appropriate, can improve mental health for many people.
Enrollment in this course is free, however, certification is available on a paid basis.