CELEBRATING CHILDREN'S Uniqueness, Nurturing Natural Leadership Mindset
Magdalena Matulewicz urges educators to celebrate children's uniqueness and nurture a natural leadership mindset.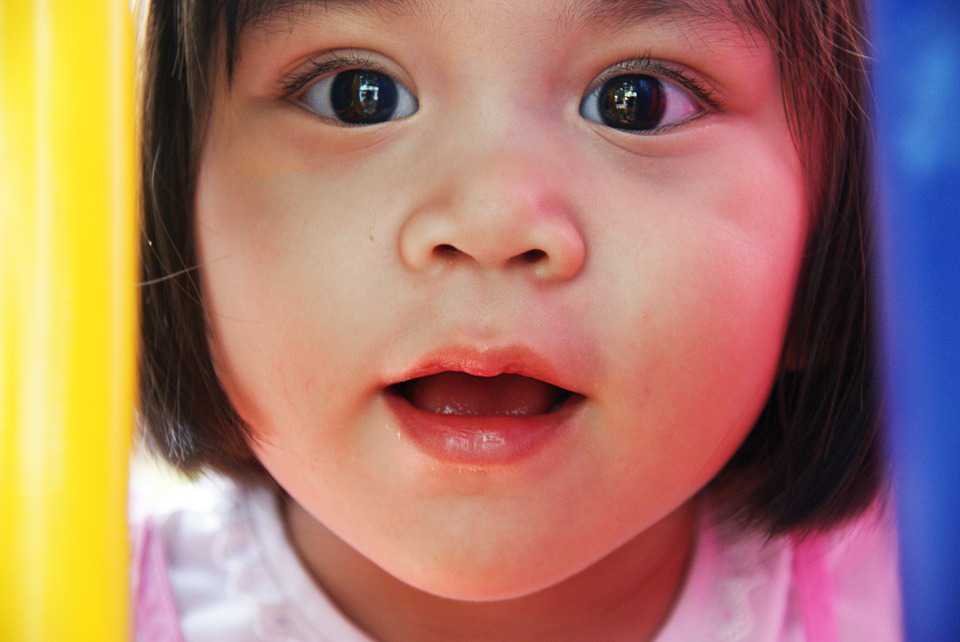 We all have unique gifts and talents we come to this world with that can make a real change. But the bottom line is that most of us have not been supported as children to explore them in full and use them confidently. Does it sound or feel familiar to you?
Imagine, if you had been given a chance to really get to know yourself as a child…
– to truly explore who you are in your essence,
– to dive deeply into your gifts,
– to take all the time you needed to understand what best serves you, how you best express yourself.
Imagine, if as a child you had been given an unquestionable appreciation for who you are…
– for the way you move,
– the way you walk,
– the way you speak,
– the way you rush,
– the way you take things slowly,
– the way you giggle,
– the way you think.
If you had a chance to understand that these were all your gifts that you came to this world with, and the only way to live a truly happy life is to celebrate them
If you had been given a chance as a child to notice how celebrating your gifts yourself makes the whole world celebrate you and that the world becomes a beautiful place when you share these gifts.
Imagine…
What a difference would it make for you now? What kind of person would you be right now? How much easier it would be for you to share your gifts?
Finally, imagine what a difference it can still make for our children!
Yes, it's true that children learn in any environment and they will. But why would we as Leaders, Educators and Visionaries choose to offer them the mediocre? Why make the journey more difficult? Why not appreciate their gifts early in their lives so they can confidently nurture them later on for their own happiness and for the better future of your nation, your region and the entire world?
Freedom to Explore
We can still make a change and help new generations explore their uniqueness starting from the early days of their lives so that our children can grow to their full potential, live truly happy and fulfilling lives and confidently share their talents with the world now and in the future.
All we need is child-friendly, exciting and personalised learning environments that nurture children to:
1. explore who they really are as individuals,
2. discover their inner gifts, their unique talents and learning preferences,
3. find out how they can use their gifts and passions in their everyday life,
4. build their confidence and pride about who they really are and what they have to offer to the world.
Every child can help bring about new innovations, new ideas, new technologies, new approaches that will make theworld an amazing place to live.
All children can potentially do this – but it all depends…
… It really depends on how much support a child will receive in their early years to grow to their full potential. Because to flourish, to share their gifts with the world, to lead others – our children first NEED enabling environments to explore who they really are and discover their inner talents.
They need all the time they want to dig deeper into what they feel the most passionate about. They need friendly environments that support them to experiment, make mistakes, take risks safely, develop their confidence and grow the mindset that makes them feel unstoppable and ready to inspire others!
The Importance of Early Years
Early years is the most important period in every child's life – it deeply impacts their personality, confidence, habits and behavioural patterns that will stay with the child for their life time.
In the world we live right now, the right mindset, self-awareness and confidence in your own skills and talents are the most desirable assets. It is crucial to offer our children the most empowering early years education that nurtures their unique talents and gifts, and at the same time is fully aligned with their individual learning preferences, energy expression and personality.
Early Childhood Education and Care providers have a very important role to play – to create truly child-friendly spaces where all children are celebrated for their uniqueness. Personalised learning processes is the key approach to ensuring that each child receives the education that honours their individuality
Addressing the New Paradigm Shift
We are entering a massive paradigm shift in education. And this paradigm calls for new approaches, deeper insights and clear understanding of what is needed.
Who is shifting the World? The answer has always been and will always be the same – it's our children. While they make only 20% of the current population, they will be 100% of our future!
And how will they shape the world? It's very easy to predict…
They will do what they have been taught by us – their parents, their teachers, the media, the society. They will use the same percentage of their potential that we are allowing them to use right now. They will be as confident as we encourage them to be today, they will be as kind, loving, considerate and respectful as we are to them today. Our children will share their creativity and their natural genius to the extent they are using it today and how much we are ready to appreciate it now
If we want our children to live in a happy, safe and loving world where they can confidently share their natural gifts and talents with others, we need to take full responsibility right now and role model the attitudes and values that we want our children to pass on to future generations.
And it all starts in early childhood where confidence, leadership mindset and all life-long skills are shaped.
The New Paradigm Shift in Education calls for celebration of child's uniqueness. It calls for new approaches that promote positive self-image and conscious self-knowing. And when these are in place, all other skills, including academic skills, can be easily developed.
Personalised and Self-Directed Learning, Positive Pedagogy and Full Potential-Oriented Education are the key approaches that will greatly facilitate this New Paradigm Shift.
The good news is that these approaches can be easily introduced in early years settings around the globe today – by modelling best practices, and running effective teacher training programmes.
Magdalena Matulewicz is Co-Founder/President of Natural Born Leaders www.naturalbornleaders.org
Education for Girls
Department of School Education and Literacy (DoSEL), Ministry of Education is implementing 'Samagra Shiksha', for universalization of quality education throughout the country in coordination with the States and UTs.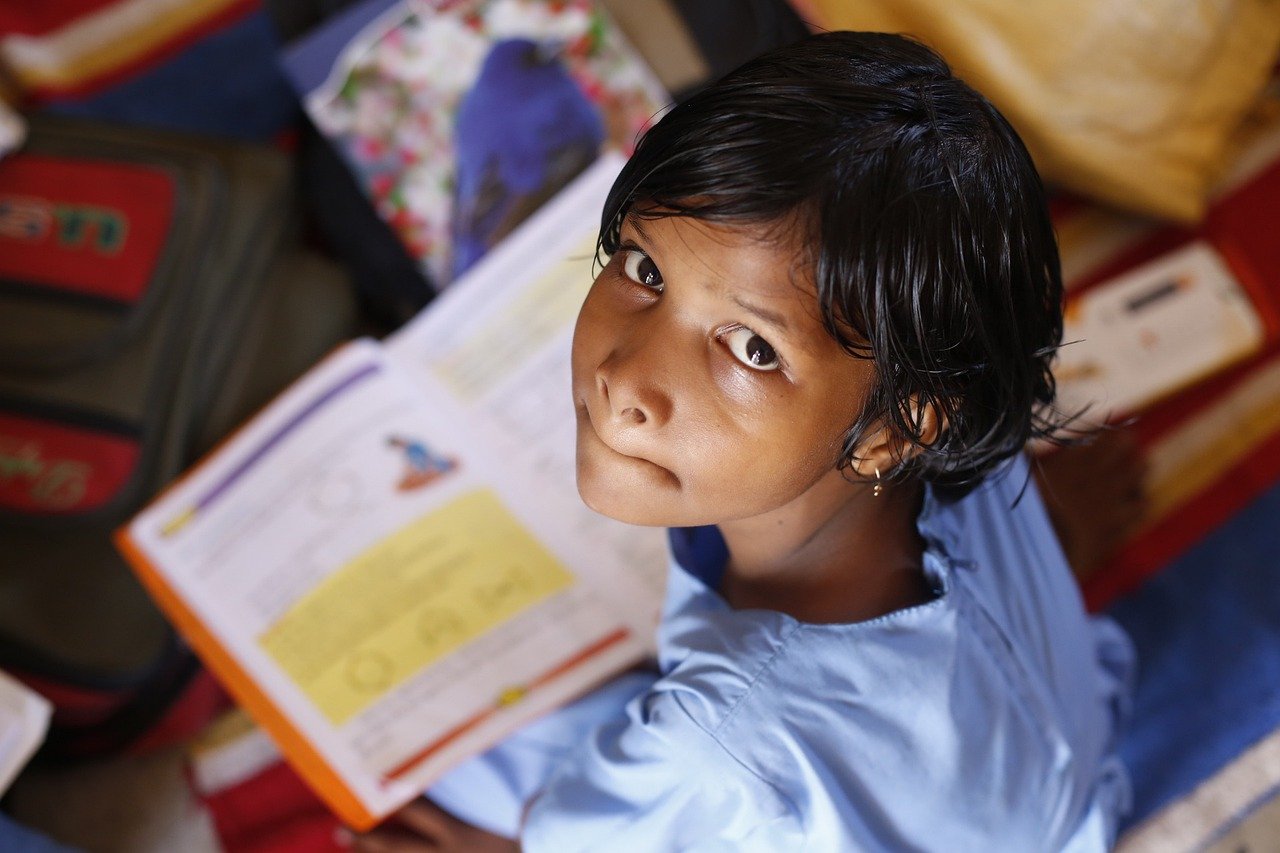 Education is a subject in the concurrent list of the Constitution and the majority of schools are under the jurisdiction of the State Government. Department of School Education and Literacy (DoSEL), Ministry of Education is implementing a centrally sponsored Integrated Scheme for School Education 'Samagra Shiksha', effective from 2018-19, for universalization of quality education throughout the country in coordination with the States and UTs. Bridging gender and social category gaps at all levels of school education is one of the major objectives of the Samagra Shiksha. From the year 2018-19 to 2020-21, the Drop-out rate of girls at the Secondary level decreased from 17.03% to 13.7%, Gross Enrolment Ratio (GER) at the secondary level increased from 76.93 to 79.45, and GER at the higher secondary level has increased from 50.84 to 54.65. (Source: UDISE+).
Under Samagra Shiksha, there is a provision for gender-segregated toilets in all schools. As per UDISE+ 2020-21, 97.45% of Government schools have gender-segregated toilets. Also, there is a provision of a Composite School Grant which may be used for annual maintenance and repair of existing school buildings, toilets, and other facilities to upkeep the infrastructure in good condition.
School Health Programme, under Ayushman Bharat which is a joint collaborative initiative of the Ministry of Health and Family Welfare and DoSEL, Ministry of Education, a module on 'Growing up Healthy' has been incorporated, which interalia includes information on physical challenges during adolescence and attaining puberty.
The National Council of Educational Research and Training (NCERT) is implementing the Adolescence Education Programme (AEP) as part of the National Population Education Project (NPEP). One of the learning outcomes of AEP is to make the learners aware of the concerns of adolescence, i.e. process of growing up during adolescence, and to inculcate in them a positive attitude regarding these concerns.
Additionally, vide a joint letter of Secretary, DoSEL, and Secretary, Ministry of Jal Shakti dated 08.03.2022, the states have been advised to utilize funds earmarked for Menstrual Hygiene Management (MHM) and management of menstrual waste under the Swachh Bharat Mission (Gramin) Phase-II at the village level, for installation or maintenance of incinerators in schools having girls from classes VI to XII and for creating awareness on MHM among adolescent girls and in the society in general.
Moreover, all States and UTs have been requested to take necessary steps to create awareness amongst adolescent girls in schools about the safe usage and the benefits of Sanitary Napkins. It has also been communicated that subsidized sanitary napkins are available at the Jan Aushadi Kendras set up by the Ministry of Chemical and Fertilisers, Government of India.
Under Samagra Shiksha, there is a provision of Kasturba Gandhi Balika Vidyalayas (KGBVs) in the Educationally Backward Blocks, which are residential schools for girls belonging to disadvantaged groups such as SC, ST, OBC, Minority, and Below Poverty Line (BPL). KGBVs were functional for classes 6th to 8th under the erstwhile Sarva Shiksha Abhiyan. Under Samagra Shiksha, a provision has been made to upgrade/converge the KGBVs with girls hostels to cover girls up to classes 10th (Type II) and 12th (Type III) to reduce dropout and enhance enrolment of girls at Secondary and Higher Secondary levels. In KGBVs, specific skill training is imparted to provide need-based vocational education to girls.
Further, Special State Specific Projects for varied interventions under equity are emphasized for enhancing access, retention, and quality of girls by promoting enrolment drives, retention and motivation camps, gender sensitization modules, etc. Financial Support is also being provided under State Specific projects as per the allocation of flexi funds under quality to the state subject to viable proposals received from the respective State and UTs. Such projects include Life Skills, Awareness programmes, Incinerators, Sanitary Pad Vending Machines etc.
Moreover, Samagra Shiksha aims at integrating Vocational Education with general academic education in all Secondary/Senior Secondary schools including KGBVs; enhancing the Employability and Entrepreneurial abilities of the students, providing exposure to working environment; and generating awareness amongst students about various career options so as to enable them to make a choice in accordance with their aptitude, competence, and aspirations.
The information was given by the Minister of State for Education, Smt. Annpurna Devi in a written reply in the Lok Sabha on 1st August 2022.