CELEBRATING CHILDREN'S Uniqueness, Nurturing Natural Leadership Mindset
Magdalena Matulewicz urges educators to celebrate children's uniqueness and nurture a natural leadership mindset.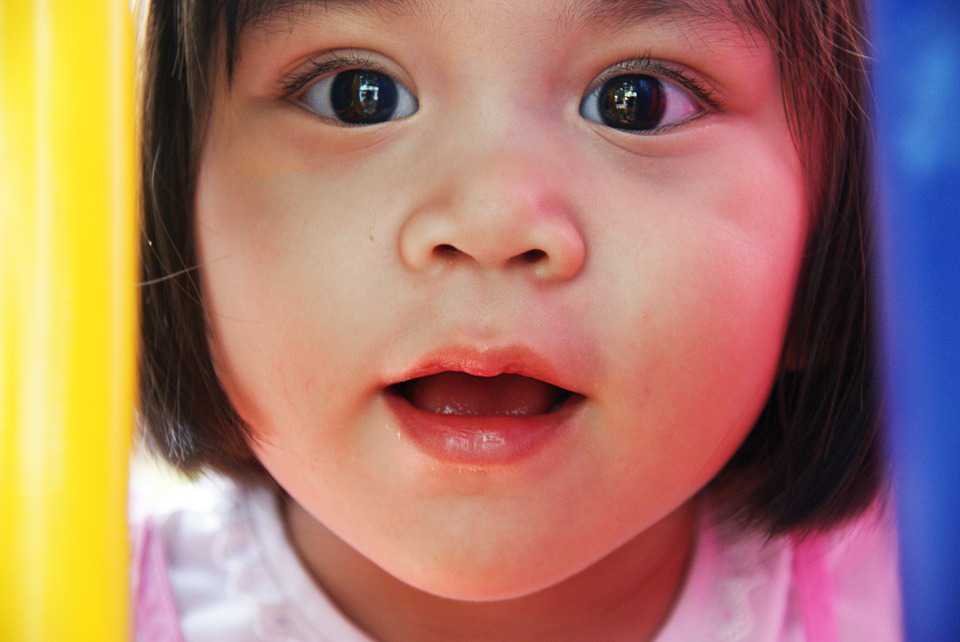 We all have unique gifts and talents we come to this world with that can make a real change. But the bottom line is that most of us have not been supported as children to explore them in full and use them confidently. Does it sound or feel familiar to you?
Imagine, if you had been given a chance to really get to know yourself as a child…
– to truly explore who you are in your essence,
– to dive deeply into your gifts,
– to take all the time you needed to understand what best serves you, how you best express yourself.
Imagine, if as a child you had been given an unquestionable appreciation for who you are…
– for the way you move,
– the way you walk,
– the way you speak,
– the way you rush,
– the way you take things slowly,
– the way you giggle,
– the way you think.
If you had a chance to understand that these were all your gifts that you came to this world with, and the only way to live a truly happy life is to celebrate them
If you had been given a chance as a child to notice how celebrating your gifts yourself makes the whole world celebrate you and that the world becomes a beautiful place when you share these gifts.
Imagine…
What a difference would it make for you now? What kind of person would you be right now? How much easier it would be for you to share your gifts?
Finally, imagine what a difference it can still make for our children!
Yes, it's true that children learn in any environment and they will. But why would we as Leaders, Educators and Visionaries choose to offer them the mediocre? Why make the journey more difficult? Why not appreciate their gifts early in their lives so they can confidently nurture them later on for their own happiness and for the better future of your nation, your region and the entire world?
Freedom to Explore
We can still make a change and help new generations explore their uniqueness starting from the early days of their lives so that our children can grow to their full potential, live truly happy and fulfilling lives and confidently share their talents with the world now and in the future.
All we need is child-friendly, exciting and personalised learning environments that nurture children to:
1. explore who they really are as individuals,
2. discover their inner gifts, their unique talents and learning preferences,
3. find out how they can use their gifts and passions in their everyday life,
4. build their confidence and pride about who they really are and what they have to offer to the world.
Every child can help bring about new innovations, new ideas, new technologies, new approaches that will make theworld an amazing place to live.
All children can potentially do this – but it all depends…
… It really depends on how much support a child will receive in their early years to grow to their full potential. Because to flourish, to share their gifts with the world, to lead others – our children first NEED enabling environments to explore who they really are and discover their inner talents.
They need all the time they want to dig deeper into what they feel the most passionate about. They need friendly environments that support them to experiment, make mistakes, take risks safely, develop their confidence and grow the mindset that makes them feel unstoppable and ready to inspire others!
The Importance of Early Years
Early years is the most important period in every child's life – it deeply impacts their personality, confidence, habits and behavioural patterns that will stay with the child for their life time.
In the world we live right now, the right mindset, self-awareness and confidence in your own skills and talents are the most desirable assets. It is crucial to offer our children the most empowering early years education that nurtures their unique talents and gifts, and at the same time is fully aligned with their individual learning preferences, energy expression and personality.
Early Childhood Education and Care providers have a very important role to play – to create truly child-friendly spaces where all children are celebrated for their uniqueness. Personalised learning processes is the key approach to ensuring that each child receives the education that honours their individuality
Addressing the New Paradigm Shift
We are entering a massive paradigm shift in education. And this paradigm calls for new approaches, deeper insights and clear understanding of what is needed.
Who is shifting the World? The answer has always been and will always be the same – it's our children. While they make only 20% of the current population, they will be 100% of our future!
And how will they shape the world? It's very easy to predict…
They will do what they have been taught by us – their parents, their teachers, the media, the society. They will use the same percentage of their potential that we are allowing them to use right now. They will be as confident as we encourage them to be today, they will be as kind, loving, considerate and respectful as we are to them today. Our children will share their creativity and their natural genius to the extent they are using it today and how much we are ready to appreciate it now
If we want our children to live in a happy, safe and loving world where they can confidently share their natural gifts and talents with others, we need to take full responsibility right now and role model the attitudes and values that we want our children to pass on to future generations.
And it all starts in early childhood where confidence, leadership mindset and all life-long skills are shaped.
The New Paradigm Shift in Education calls for celebration of child's uniqueness. It calls for new approaches that promote positive self-image and conscious self-knowing. And when these are in place, all other skills, including academic skills, can be easily developed.
Personalised and Self-Directed Learning, Positive Pedagogy and Full Potential-Oriented Education are the key approaches that will greatly facilitate this New Paradigm Shift.
The good news is that these approaches can be easily introduced in early years settings around the globe today – by modelling best practices, and running effective teacher training programmes.
Magdalena Matulewicz is Co-Founder/President of Natural Born Leaders www.naturalbornleaders.org
Sarala Birla Gyan Jyoti honoured with prestigious 'Climate Action Project School of Excellence' Award
Only 250 schools globally were recognized because of their intense work on climate education in a whole-school approach. The recognition was awarded by Cartoon Network Climate Champions and Climate Action Project.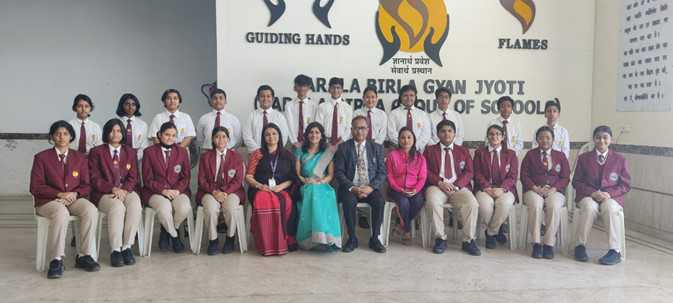 Sarala Birla Gyan Jyoti in Guwahati, India, was awarded the Climate Action Project School of Excellence. Only 250 schools globally were recognized because of their intense work on climate education in a whole-school approach. The recognition was awarded by Cartoon Network Climate Champions and Climate Action Project.
Cartoon Network Climate Champions is a climate change awareness initiative that sets out to inspire kids to take on daily challenges that collectively can make a big difference to the health of our planet. It has been developed in collaboration with WWF, a world-renowned environmental organization.
Climate Action Project is a free, global education project that was launched by Take Action Global, an education non-profit based in the USA, involving 2,700,000 teachers and students across 146 countries. The project aims to help students learn about the climate crisis in authentic ways and disseminate solutions online. The recognized schools submitted their work for the past year and met extensive criteria, including a school-wide commitment to climate education and student solutions.
Sarala Birla Gyan Jyoti has participated in global projects RiseUp4SDGs (India), Let's Be Human, Be One (Serbia), LeapEd Global Learning – Climate Change (Malaysia), the 17 Sustainable Development Goals competitions, implementing the three R's schoolwide and planting gardens in the community, at home and school. Students committed to training to become active Global SDG Ambassadors to raise awareness during virtual Student Hubs with 21 other countries. Students also actively collaborated with students in Brazil, Croatia, South Africa, Sweden and the UK in task-based projects. Currently, all Climate Change projects are student-led.
The selected 250 Climate Action Project Schools of Excellence were announced on 4 November 2021, during Climate Action Day, an annual online live event attended by 250,000 people globally. The event speakers included HRM Prince William, President James Alix Michel, Seychelles, Rick Davis, NASA, Matt Larsen-Daw, WWF, HRM Princess Esmeralda, Belgium, Juan Pablo Celis Garcia, UN Environment Programme, and other world leaders and climate scientists.
The winners were announced by Dan Russell, the voice actor behind several characters in Cartoon Network global hit series The Amazing World of Gumball, and Nandi Bushell, an 11-year-old musician, an influencer, and passionate climate advocate.
Statement by HRM Prince William "We need youth's creativity to repair our planet. We need students to invent and to innovate – to think beyond where we are now and to be optimistic about our future."
Statement by Koen Timmers, Climate Action Project: "Young people have the capacity to do more than learning about climate change. They all can come up with solutions, take small actions, and inspire others to change their lifestyles."
Statement by Dr. Jennifer Williams, Climate Action Project: "Our community of educators has come together in support of climate education for all. We are committed to ensuring students have access to information, ideas, and opportunities to take action for the planet, and, today, these Schools of Excellence are leading the way for the entire world."
Statement by Dr. Diganta Halder, Principal Sarala Birla Gyan Jyoti: "Stopping Climate Change has become a critical issue that needs to be addressed by every human being, but even more importantly in our schools. Students should be aware of Climate Action and the importance of achieving the goals set by the United Nations for peace and prosperity for all by 2030 and to become leaders of impact in the future."