Central Government develops student assessment system – National Achievement Survey (NAS)
The Central Government has developed student assessment system called the National Achievement Survey (NAS), which is independently conducted by National Council of Educational Research and Training (NCERT) across the country.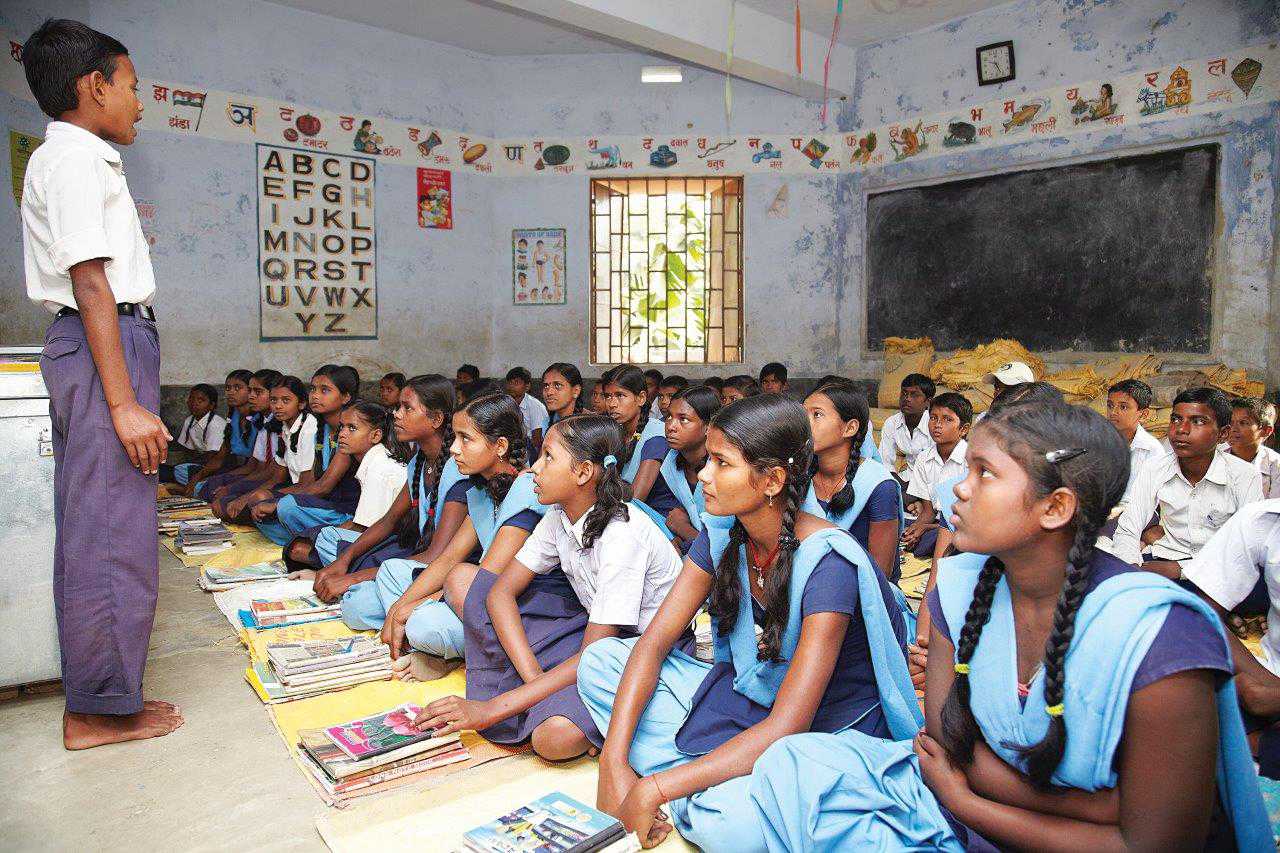 The Central Government has developed student assessment system called the National Achievement Survey (NAS), which is independently conducted by National Council of Educational Research and Training (NCERT) across the country. The NAS is conducted for classes III, V, VIII & X. However, a non-governmental organization also conducts annual achievement surveys released in the Annual Status of Education Report (ASER). It is a household survey limited to rural areas of the country. As per their report of 2016, there has been improvement in terms of learning outcomes. The Department of School Education & Literacy, Ministry of Human Resource Development was not associated with this ASER 2016 survey.
Some of the major findings of the ASER, 2016 are summarised as follows:
i. In almost all states there is some improvement in the arithmetic levels of children enrolled in government schools in Std III.
ii. From 2014 to 2016, for Std V children, the level of arithmetic as measured by children's ability to do simple division problems has remained almost the same at 26%.
iii. In comparison, in 2016, 24.5% of children enrolled in Std V could read simple English sentences. This number is virtually unchanged since 2009.
The Central Government through a centrally funded programme, Sarva Shiksha Abhiyan (SSA), financially supports State and UT Governments to address gaps and challenges in ensuring quality education to children in elementary classes through recruitment of additional teachers to improve the Pupil Teacher Ratio (PTR), regular annual-in- service teacher training to all teachers to update their skills and knowledge, support for Computer Aided Learning at upper primary level and regular academic support through Block Resource Centres and Cluster Resource Centres. Padhe Bharat Badhe Bharat, a sub-programme under SSA has been launched to enhance the quality of foundational learning in languages and early mathematics in classes I and II and a focused programme for Science and Maths at upper primary level under SSA is also being supported. In order to focus on quality education, the Central RTE Rules have been amended on 20th February, 2017 to include reference on class-wise, subject-wise Learning Outcomes. The Learning Outcomes for each class in Languages (Hindi, English and Urdu), Mathematics, Environmental Studies, Science and Social Science up to the elementary stage have, accordingly, been finalized and shared with all States and UTs. These would serve as a guideline for States and UTs to ensure that all children acquire appropriate learning level.
In order to provide quality education to students at the secondary level, various interventions are funded under the Rashtriya Madhyamik Shiksha Abhiyan (RMSA), a Centrally Sponsored Scheme. These include provision for: (i) Appointment of 1 head teacher and 5 teachers (2 language teachers, 1 science teacher, 1 social science and 1 maths teacher) for every new/upgraded secondary school, (ii) additional teachers to improve Pupil Teacher Ratio, (iii) induction and in-service training for Principals, Teachers , Master Trainers and Key Resource Persons, (iv) Maths and Science kits, (v) Lab equipments, (vi) Special teaching for learning enhancement, (vii) ICT facilities in schools, (viii) introduction of vocational education component at the secondary level and (ix) activities under 'Unnati' project for improvement in English language skills.
This information was given by the Minister of State (HRD), Shri Upendra Kushwaha today in a written reply to a Lok Sabha question.
Education Minister Honors 65 Officers with National Educational Innovation Award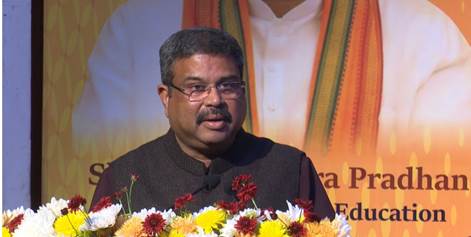 The Union Minister for Education and Skill Development & Entrepreneurship, Mr. Dharmendra Pradhan, bestowed the National Award for Innovations and Good Practices in Educational Administration (2020-21 & 2021-22) upon 65 exemplary district and block education officers nationwide. The ceremony took place in New Delhi and was attended by various dignitaries, including the Chancellor of the National Institute of Educational Planning and Administration (NIEPA), Mr. Mahesh Chandra Pant; Secretary of the Department of School Education and Literacy, Ministry of Education, Mr. Sanjay Kumar; Vice Chancellor of NIEPA, Prof. Shashikala Wanjari; and other officials from the Ministry of Education.
During the event, Prof. Kumar Suresh, Director (Planning and Development) and Head of the Department of Educational Administration at NIEPA provided a concise overview of the program.
In his address, Mr. Pradhan extended congratulations to all the awardees, commending their dedication to enhancing students' lives and their innovative efforts to make school learning more dynamic. He lauded NIEPA for establishing a platform to share and recognize innovative educational initiatives and best practices nationwide. The Minister expressed confidence in NIEPA's commitment to expedite the implementation of the National Education Policy (NEP) at the grassroots level and enhance the capabilities of school administrators.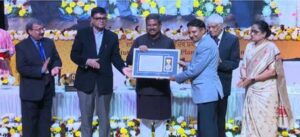 Aligning with the essence of NEP 2020, Mr. Pradhan encouraged everyone to collaborate with a sense of mission and purpose to transform the current generation into global citizens and achieve the vision of a developed India by 2047.
Highlighting the vast scale of the Indian education system, encompassing 10 million teachers and 260 million students, Mr. Pradhan underscored the need for leadership, innovation, and the introduction of good practices in the system. He emphasized the crucial role of education administrators, responsible for managing human resources and imposing a code of conduct on themselves for the successful implementation of innovative practices.
NIEPA initiated the National Award for Innovations & Good Practices in Educational Administration for district- and block-level education officers in 2014. The scheme aims to inspire innovations and good practices in educational administration at the grassroots level to enhance the public education system's efficiency. The overarching goal is to foster a culture and ecosystem of innovations and good practices in educational administration at the field level.
The objectives of the awards include documenting and disseminating innovations and good practices in educational administration at district and block levels. Selected officers receive awards or certificates of appreciation during the national award presentation function, coinciding with a two-day national conference on innovations and good practices in educational administration organized by NIEPA in New Delhi.