Century old schools pose a threat to the safety of children in Kochi
99 government school buildings in Kochi are over a century old and may have been certified fit by the local self-government (LSG) department without proper inspection. An inspection by the disaster management authority is on the cards.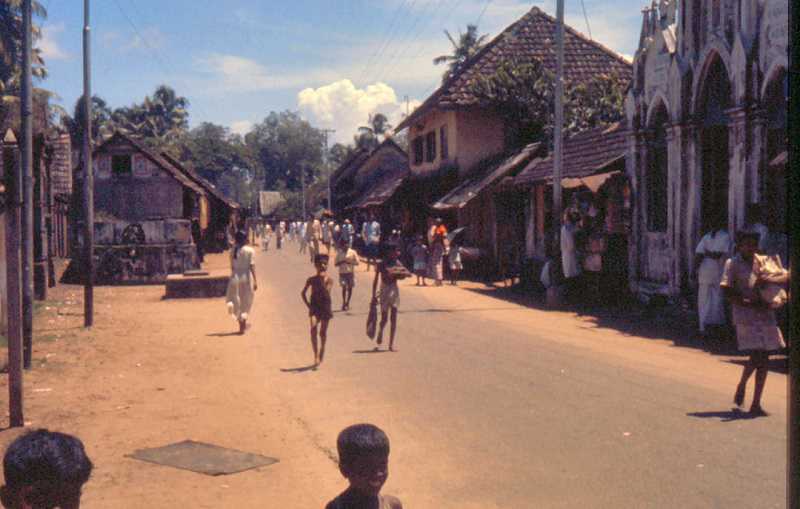 Close on the heels of the news that most school buildings in Vijayawada do not meet the Building Code norms, news has surfaced questioning the fitness of school buildings in the neighbouring state of Kerala. 99 government school buildings in Kochi are over a century old and may have been certified fit by the local self-government (LSG) department without proper inspection.
In typical reactionary fashion the figure was revealed in a report sought by District collector M G Rajamanickam after a 13-year-old boy lost his life in Kollam after a pillar collapsed at his school. The report was submitted by the deputy director of education on Thursday to the District Disaster Management Authority, headed by the collector.
An inspection of all schools will be conducted by the disaster management authority shortly. PWD will be roped in for construction purposes. Fitness certificates are mandatory for all schools irrespective of whether they are government, aided or private. Simply getting a fitness certificate is not enough; it needs to be renewed annually before the start of a new academic year.
"The fitness certificate is given to school buildings that are fit for use and do not pose any risk to its occupants. The local self-government engineer is in charge of granting certificates. In case of any accident, the LSG body will be responsible," said Shinemon M K, deputy director of education, Ernakulam.
These 99 government schools which are over 100 years old are not the only ones threatening the safety of students, there are many schools that are nearing 100 years or relatively old. "The number of government schools started growing in the 1970s. In fact, post 1979, we see a growth in the number of aided schools," said K C Sashikumar, administrative assistant, education department.
However, the guidelines issued by the fire and safety department do not apply to government school buildings as they are usually confined to the ground floor.
"The prescribed guidelines of the fire and safety wing are applicable only to the schools having a minimum of 2 floors and above. Such schools should have mandatory safety measures such as fire extinguishers, fire exit staircases or fire emergency water taps. But when it comes to government schools, we don't have any strict guidelines and can only make recommendations or suggestions. Around 90% of government schools do not come under our categories," said Sidhakumar V, assistant divisional officer, fire and rescue department, Ernakulam.
District collector M G Rajamanickam confirmed that the administration will rope in the PWD to ensure the safety of children. "If any of these schools are found to be in poor condition, help from PWD will be sought to renovate the building," said Rajamanickam
image used for representational purpose only
NIOS celebrates 33rd Foundation Day
Dr. Subhas Sarkar addresses the 33rd Foundation Day Celebrations of NIOS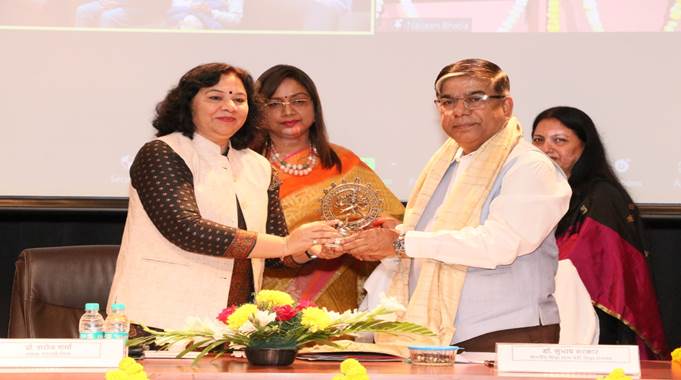 Union Minister of State for Education, Dr. Subhas Sarkar addressed the 33rd Foundation Day Celebrations of NIOS as the Chief Guest.
The function was attended by senior officials of the Ministry of Education, Chairpersons of educational institutions, Heads of Departments, officers, and staff of NIOS. Prof. Naval Kishore Ambasht, former Chairman, of NIOS and Pro-Vice Chancellor, of the Central University of Haryana, Prof. Sushma Yadav graced the occasion.
Dr. Subhas Sarkar in his address appreciated the various programmes and schemes of NIOS and said that NIOS is lighting the lamp of knowledge all over the world. Talking about the Azadi Ka Amrit Mahotsav, he mentioned that today's children will be young people in the age group of 30-40 years on the completion of 100 years of independence and will be responsible for building our nation.
He said that the Ministry of Education has entrusted NIOS with several responsibilities such as developing inclusive education resources, expanding the open and distance education system in states/UTs, translating all courses into more languages as required, creating Indian Knowledge Tradition based courses and propagating Indian culture by translating them into major foreign languages. He also praised the programmes of NIOS enrolling 10 crore adults under 'Basic Literacy Assessment', training of in-service teachers, Gender Green Project, and training in Yoga. He said that Indian Sign Language as a subject at the secondary level has been acknowledged on national and international platforms. He described the launch of an e-library called 'DEEP' by NIOS as a big step forward.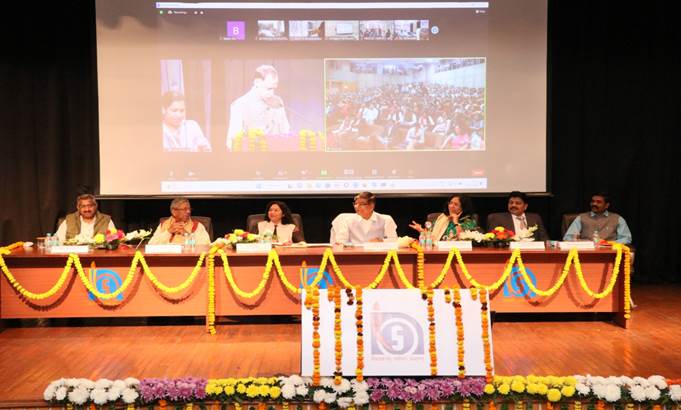 Prof. Saroj Sharma spoke about the journey of 33 years of NIOS and highlighted the special achievements. She said that NIOS is one of the two National Boards of Education under the Ministry of Education, which provides school education through Open and Distance Learning (ODL) for secondary, senior secondary, and vocational education. She elaborated on the role of NIOS in the field of education, efforts being made by NIOS for the successful implementation of the New Education Policy, Virtual Open School, Digital Library (DEEP), NEPIA Project, MoU with Ministry of Defence for Agniveer Project, setting up of Mukta Kaushal Kendras and subjects offered under Indian knowledge Tradition.
It was also conveyed by her that a curriculum called 'Aarambhika' is being developed by NIOS for catering to the Indian Diaspora.
A documentary based on the journey of 33 years of educational endeavours of NIOS was presented on the occasion. In this documentary, 'All England Badminton winner Pullela Gopichand said that most of the players in his badminton academy are getting an education from NIOS.
NIOS alumni, Ms. Niranjana and Vinod Kumar Chaudhary were also felicitated on the occasion. Shri Vinod Kumar said that only due to his education in NIOS, he was able to get the credit of making the Guinness Book of World Records 10 times (8 in Typing and 2 in sports). A proud learner of NIOS, Ms. Niranjana is a successful ventriloquist. Prof. N. K. Ambasht, former Chairman, NIOS said that in this age of technology, innovations must lead to developing 'standalone' courses for the Indian Diaspora, to achieve the goals of the National Education Policy- 2020. Pro-Vice Chancellor, Prof. Sushma Yadav said that the role of NIOS increases in the light of New Education Policy. NIOS has such potential that the institute will be able to achieve the ambitious goals of National Education Policy 2020 in the coming years.
The half-yearly magazine of NIOS 'Pragyan' was released by Dr. Subhas Sarkar on this occasion.