Cheating in exams is a manifestation of a much bigger problem.
Cheating in exams is rampant across India. A number of reasons can be attributed to it. Mushrooming coaching classes, absent teachers or poor quality teaching. CCE corrected the situation to an extent but has come with its own flaws.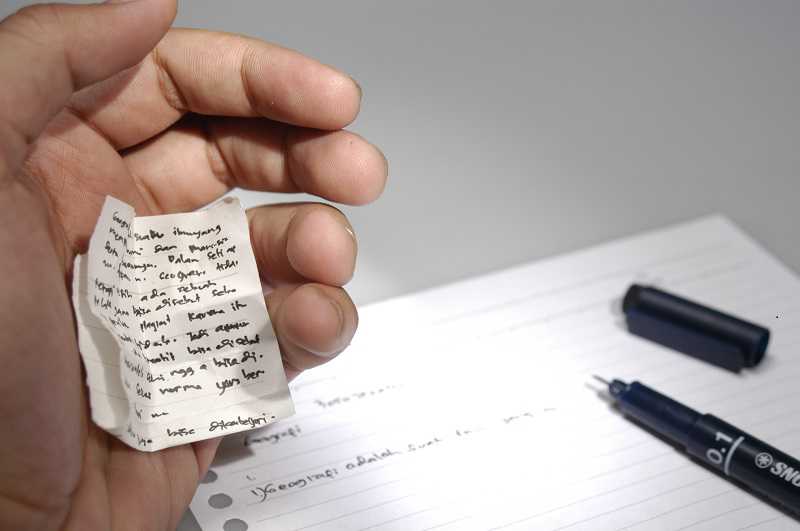 Trust it on the Chinese to implement strict measures to counter anti-public practices. Recently, the People's Republic of China (PRC) made it public that a regulation will be passed that will make cheating in the nation's college entrance exam 'gaokao' punishable by up to 7 years in jail.
Obviously, any new regulation is bound to get public reaction and this announcement has attracted its fair share of proponents and opponents. While those in favour cite that the law will help in curbing corruption and ensuring fair selection of students; those against say that 7 years punishment is too stringent. While the argument by the opponents has serious weight, at the same time corruption in exams simply cannot be condoned.
Even thinking of anything on the lines of what PRC has done seems laughable in the Indian context. But the fact remains that India too has much ground to cover in this area. The most recent in the string of shameful cheating incidents came from the usual suspect, Bihar, where the results of 2 toppers of the Science stream of the standard XII Bihar State Board Examination were cancelled. In fact the third student in the scrutiny, the topper of the Arts stream refused to attend a special interview conducted by the board citing depression and hence her result is still undeclared.
The ruckus started when these 'toppers' were unable to answer a few basic questions posed by the media. It led to a cascading effect where an inquiry has been instituted against the college from where all 3 students appeared for the State Board exams which also seemingly holds an impeccable record with all its students clearing the exam in the first division.
The collective Indian is now numb to such incidents. Just last year the nation was shocked when images surfaced of parents and relatives scaling the walls of school buildings as high as 4 stories to help their wards cheat in the Board exams. This is doubly shocking as it shows the complicity of guardians in cheating. This incident also shows the excessive importance placed on these exams.
The problem with Board exams is that they judge the student on the basis of a single day's performance rather than the performance displayed through the year. This is the root cause of the hundreds of coaching classes springing up in the country. In rare cases, school and college teachers start their own coaching classes, and cover the syllabus in those classes while the actual school and college classrooms fail to complete the curriculum. As a result, those not joining these tuitions are disadvantaged.
To counter this, the Central Board of Secondary Education (CBSE) took a very refreshing initiative. A few years ago the Continuous and Comprehensive Evaluation (C.C.E) pattern was introduced by the C.B.S.E with the ambition of replacing the current mode of examination by a system that would evaluate the performance of pupils during the entire academic year. Though criticised from some quarters, many appreciated the CCE. Logically, a continuous evaluation would drastically reduce the lure of cheating as nobody can cheat throughout the year. Further, appearing for monthly/quarterly exams encourage the students to study regularly keeping pace with the school, rather than studying the entire syllabus at the year end.
However, even CCE comes with its own flaw. It has handed a free hand to the schools. While 70% weightage is allotted to the marks given by schools, the Board exams are allocated 30% weightage. In a bid to inflate their students' scores and the overall results of the school, C.B.S.E schools are wholeheartedly distributing marks to their pupils as is evident with the alarmingly high numbers of 10 pointers every school is churning out these days. These practices are seriously damaging the sanctity of these results. Before introducing such a method, the C.B.S.E should have introduced checks to guard against such practices.
Education for Girls
Department of School Education and Literacy (DoSEL), Ministry of Education is implementing 'Samagra Shiksha', for universalization of quality education throughout the country in coordination with the States and UTs.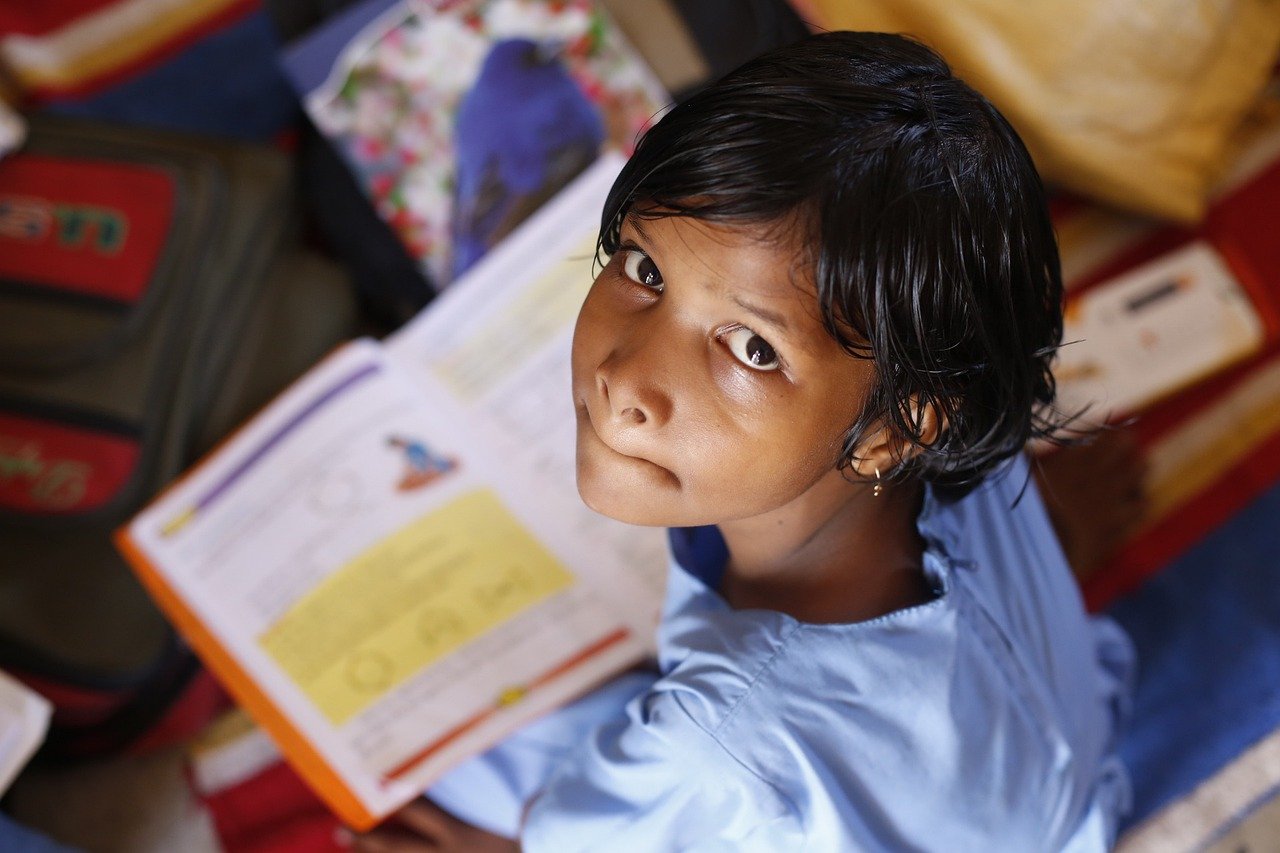 Education is a subject in the concurrent list of the Constitution and the majority of schools are under the jurisdiction of the State Government. Department of School Education and Literacy (DoSEL), Ministry of Education is implementing a centrally sponsored Integrated Scheme for School Education 'Samagra Shiksha', effective from 2018-19, for universalization of quality education throughout the country in coordination with the States and UTs. Bridging gender and social category gaps at all levels of school education is one of the major objectives of the Samagra Shiksha. From the year 2018-19 to 2020-21, the Drop-out rate of girls at the Secondary level decreased from 17.03% to 13.7%, Gross Enrolment Ratio (GER) at the secondary level increased from 76.93 to 79.45, and GER at the higher secondary level has increased from 50.84 to 54.65. (Source: UDISE+).
Under Samagra Shiksha, there is a provision for gender-segregated toilets in all schools. As per UDISE+ 2020-21, 97.45% of Government schools have gender-segregated toilets. Also, there is a provision of a Composite School Grant which may be used for annual maintenance and repair of existing school buildings, toilets, and other facilities to upkeep the infrastructure in good condition.
School Health Programme, under Ayushman Bharat which is a joint collaborative initiative of the Ministry of Health and Family Welfare and DoSEL, Ministry of Education, a module on 'Growing up Healthy' has been incorporated, which interalia includes information on physical challenges during adolescence and attaining puberty.
The National Council of Educational Research and Training (NCERT) is implementing the Adolescence Education Programme (AEP) as part of the National Population Education Project (NPEP). One of the learning outcomes of AEP is to make the learners aware of the concerns of adolescence, i.e. process of growing up during adolescence, and to inculcate in them a positive attitude regarding these concerns.
Additionally, vide a joint letter of Secretary, DoSEL, and Secretary, Ministry of Jal Shakti dated 08.03.2022, the states have been advised to utilize funds earmarked for Menstrual Hygiene Management (MHM) and management of menstrual waste under the Swachh Bharat Mission (Gramin) Phase-II at the village level, for installation or maintenance of incinerators in schools having girls from classes VI to XII and for creating awareness on MHM among adolescent girls and in the society in general.
Moreover, all States and UTs have been requested to take necessary steps to create awareness amongst adolescent girls in schools about the safe usage and the benefits of Sanitary Napkins. It has also been communicated that subsidized sanitary napkins are available at the Jan Aushadi Kendras set up by the Ministry of Chemical and Fertilisers, Government of India.
Under Samagra Shiksha, there is a provision of Kasturba Gandhi Balika Vidyalayas (KGBVs) in the Educationally Backward Blocks, which are residential schools for girls belonging to disadvantaged groups such as SC, ST, OBC, Minority, and Below Poverty Line (BPL). KGBVs were functional for classes 6th to 8th under the erstwhile Sarva Shiksha Abhiyan. Under Samagra Shiksha, a provision has been made to upgrade/converge the KGBVs with girls hostels to cover girls up to classes 10th (Type II) and 12th (Type III) to reduce dropout and enhance enrolment of girls at Secondary and Higher Secondary levels. In KGBVs, specific skill training is imparted to provide need-based vocational education to girls.
Further, Special State Specific Projects for varied interventions under equity are emphasized for enhancing access, retention, and quality of girls by promoting enrolment drives, retention and motivation camps, gender sensitization modules, etc. Financial Support is also being provided under State Specific projects as per the allocation of flexi funds under quality to the state subject to viable proposals received from the respective State and UTs. Such projects include Life Skills, Awareness programmes, Incinerators, Sanitary Pad Vending Machines etc.
Moreover, Samagra Shiksha aims at integrating Vocational Education with general academic education in all Secondary/Senior Secondary schools including KGBVs; enhancing the Employability and Entrepreneurial abilities of the students, providing exposure to working environment; and generating awareness amongst students about various career options so as to enable them to make a choice in accordance with their aptitude, competence, and aspirations.
The information was given by the Minister of State for Education, Smt. Annpurna Devi in a written reply in the Lok Sabha on 1st August 2022.