Bas Ek Soch: NRI Improves Education Strategies
NRI Virendra Sam Singh and his NGO PPES come to the rescue of ill-fortuned girls in the state of UP by educating them to one day become as successful as they aspire to be.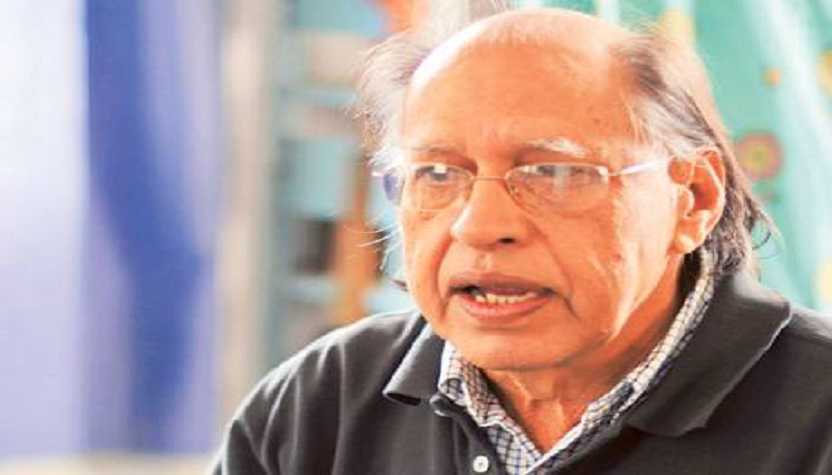 It's said that no country can be successful, until its children are empowered. And this is precisely because; these same children will further grow up to be the backbone of the country. So, why are they often neglected in terms of education and health?
And thus, come messiahs like Virendra Sam Singh, who being the South Asia Head of DuPont, USA, quit his job in order to serve his country and in his own words, find the solution for the problems that plague this nation. Striking education at its very foundation, Virendra Singh has started an NGO called the Pardada Pardadi Educational Society (PPES) in Uttar Pradesh which uses a revolutionarily effective way of promoting education.
Primarily concerned with the ill-educated girl child, this scheme involves paying the child an amount of Rs. 10 daily for his/her attendance in school. This is seen as a great opportunity to earn money by these students and thus, it facilitates an increased attendance. Moreover, PPES also provides meals three times a day to ensure that these children remain healthy and sharp both mentally and physically.
In addition to providing quality education, co-curricular courses such as that of dancing, acting and theatre as well as computer training and personality development are also preached. Not only does PPES ensure that these girls be caught up with time and be well-educated about their surroundings, but it also provides them with a lesson in vocational training and other such qualities which are often helpful while giving interviews for a job.
Funded by various organizations, PPES has also recently applied to the HCL Grant and further aims to empower 4000 girls in $$ villages across the nation. Such efforts by great visionaries and true nationalists help our nation stand strong against the superpowers of the world.
Image Courtesy: gulfnews.com
Video Courtesy: YouTube Pardada Pardadi
Sarala Birla Gyan Jyoti honoured with prestigious 'Climate Action Project School of Excellence' Award
Only 250 schools globally were recognized because of their intense work on climate education in a whole-school approach. The recognition was awarded by Cartoon Network Climate Champions and Climate Action Project.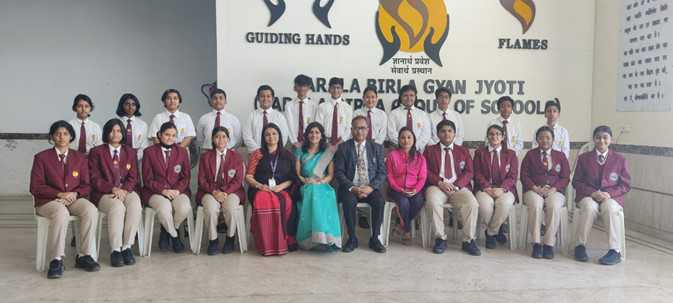 Sarala Birla Gyan Jyoti in Guwahati, India, was awarded the Climate Action Project School of Excellence. Only 250 schools globally were recognized because of their intense work on climate education in a whole-school approach. The recognition was awarded by Cartoon Network Climate Champions and Climate Action Project.
Cartoon Network Climate Champions is a climate change awareness initiative that sets out to inspire kids to take on daily challenges that collectively can make a big difference to the health of our planet. It has been developed in collaboration with WWF, a world-renowned environmental organization.
Climate Action Project is a free, global education project that was launched by Take Action Global, an education non-profit based in the USA, involving 2,700,000 teachers and students across 146 countries. The project aims to help students learn about the climate crisis in authentic ways and disseminate solutions online. The recognized schools submitted their work for the past year and met extensive criteria, including a school-wide commitment to climate education and student solutions.
Sarala Birla Gyan Jyoti has participated in global projects RiseUp4SDGs (India), Let's Be Human, Be One (Serbia), LeapEd Global Learning – Climate Change (Malaysia), the 17 Sustainable Development Goals competitions, implementing the three R's schoolwide and planting gardens in the community, at home and school. Students committed to training to become active Global SDG Ambassadors to raise awareness during virtual Student Hubs with 21 other countries. Students also actively collaborated with students in Brazil, Croatia, South Africa, Sweden and the UK in task-based projects. Currently, all Climate Change projects are student-led.
The selected 250 Climate Action Project Schools of Excellence were announced on 4 November 2021, during Climate Action Day, an annual online live event attended by 250,000 people globally. The event speakers included HRM Prince William, President James Alix Michel, Seychelles, Rick Davis, NASA, Matt Larsen-Daw, WWF, HRM Princess Esmeralda, Belgium, Juan Pablo Celis Garcia, UN Environment Programme, and other world leaders and climate scientists.
The winners were announced by Dan Russell, the voice actor behind several characters in Cartoon Network global hit series The Amazing World of Gumball, and Nandi Bushell, an 11-year-old musician, an influencer, and passionate climate advocate.
Statement by HRM Prince William "We need youth's creativity to repair our planet. We need students to invent and to innovate – to think beyond where we are now and to be optimistic about our future."
Statement by Koen Timmers, Climate Action Project: "Young people have the capacity to do more than learning about climate change. They all can come up with solutions, take small actions, and inspire others to change their lifestyles."
Statement by Dr. Jennifer Williams, Climate Action Project: "Our community of educators has come together in support of climate education for all. We are committed to ensuring students have access to information, ideas, and opportunities to take action for the planet, and, today, these Schools of Excellence are leading the way for the entire world."
Statement by Dr. Diganta Halder, Principal Sarala Birla Gyan Jyoti: "Stopping Climate Change has become a critical issue that needs to be addressed by every human being, but even more importantly in our schools. Students should be aware of Climate Action and the importance of achieving the goals set by the United Nations for peace and prosperity for all by 2030 and to become leaders of impact in the future."