VidyaGyan School on Grooming The Bright Kids From The Underprivileged Section
An exclusive glimpse of VigyaGyan School, UP, to learn about their pedagogy, selection process, achievements & struggles so far.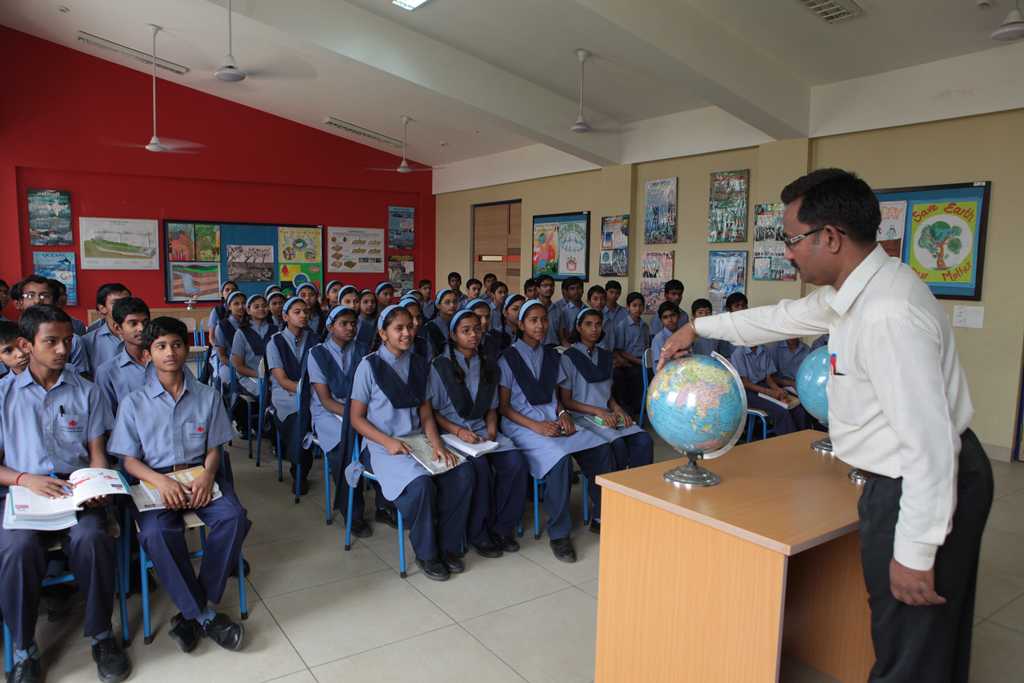 A decade-old initiative of the Shiv Nadar Foundation, the two VidyaGyan schools in Sitapur and Bulandshahr are for the underprivileged children. The institutions take in students in class 6 and give an all-expense free education to them until class 12. The schools were built on the belief that high-quality education will have a positive impact on the academic and socio-economic structure of society to a point where it can truly uplift and transform lives.
We spoke to the Principal of Bulandshahr-situated school, Mr Bishwajit Banerjee, a major in Physics with 30+ years of experience backing his brilliant persona, to learn about VidyaGyan's pedagogy.
Since there is an entrance test every year which is attempted by about 1-2 lakh students, how does the selection committee decide on 0.001% who get selected every year?
SK Maheshwari is a retired IAS officer who oversees the whole process being our Chief Admission Officer. VidyaGyan, in partnership with UP government (BSA), conducts the admission process starting from the availability of forms to the conduction of exams. Then the cut-off list of the year is formed and 5-6 thousand students are chosen for the next round, where the merit list of 5-6 hundred students is made out of all attempting the second round. Then comes the verification process since the seats are specifically for underprivileged background students, officials are sent to verify in person to avoid any kind of foul-play. We do not have a 'selection committee' per se, it is a whole process of the Shiv Nadar Foundation.
What sort of extracurricular activities does your school hold?
Our students, over the years, have been CBSE Sports Calendar Cluster Champions in various categories. Students have also participated in national level sports competitions and have succeeded in many cases. Our girl's football team, playing in Delhi Football Academy, participates in several tournaments as well. Other sports like volleyball, basketball, and table-tennis are also well-participated ad played by them. Apart from this, some of our children are exceptional in art and keep competing at interschool as well as national level. Other extracurricular activities include music, dance, debate, etc.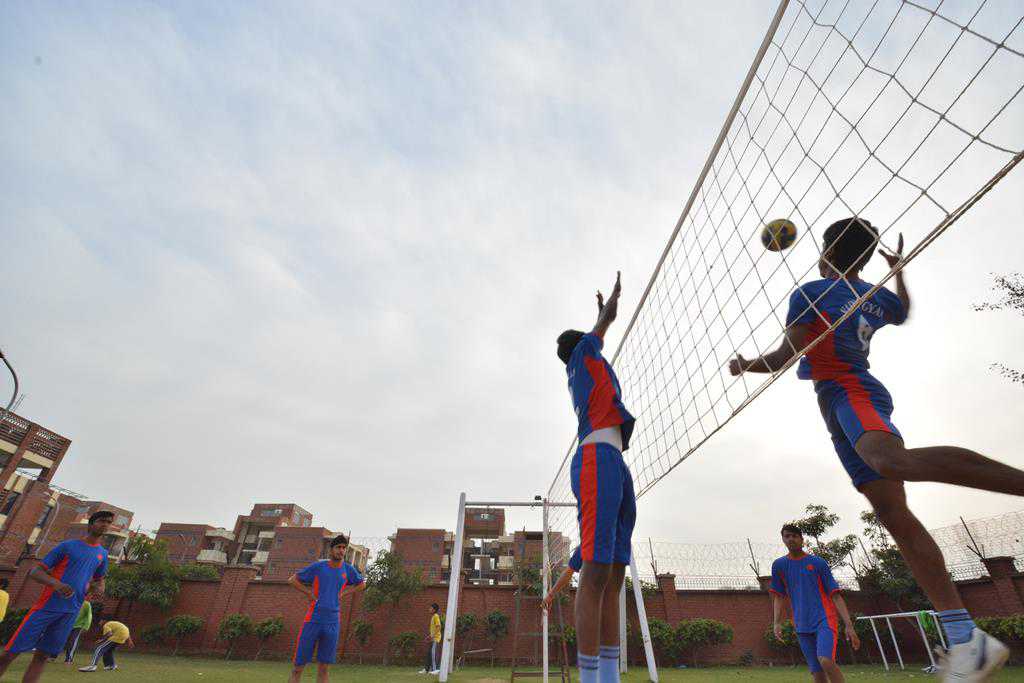 How different is it to educate students from a rural background? Do you have special sessions to teach them about bullying, hygiene, gender, and menstruation?
These children are very humble and courteous but when compared to the urban students, their confidence level and command over the language is weaker. These students struggle mostly to learn English, because of which we have a different teaching technique designed for them. In grade 6, we assess their language grasp and analyse it thoroughly. From here, the process continues until they come at par.
I agree these kids battel to struggle with modish hygiene conditions and a new environment altogether in VidyaGyan but we have been seeing them grasp quickly. The faculty and administration are always there to guide them.
Do you provide any special teacher-training course to your new educators?
Yes, we have training workshops for teachers, both in-house and externally-sourced. All the CBSE-affiliated schools have been directed to keep their teachers updated with all the mandatory training and so, we follow that strictly. Other than that, we are also quite open to professional programs that any educator can attend, for example, British Council courses, Harvard's online courses, etc. We strongly believe that when teachers enhance their skill, it is ultimately for the benefit of the students, which is our main aim.
It has been 10+ years since VidyaGyan was established. What sort of evolution has the school seen over the decade? Give us a glimpse of the pedagogy that VidyaGyan follows and tell us how open you're to bring changes to it based on children's requirement?
Our pedagogy is 'Need-Based' for these students. One of the examples would be bridging the gap between the kind of knowledge and comprehension a child has when he is admitted to the school in grade 6 compared to those of urban children in the same age. Since these children come from rural background, we give them foundational education for class 6, 7 & 8. We do not bother about the amount of syllabus but care about the skill development which is and should be basic for any education.
Over the years, we have been able to bring more and better strategic system into the flow so as to make it efficient and more adaptable for children as well as the teachers. We are on an ever-evolving mechanism and are very open to improvement, that is how we reach our benchmark every year. From the first batch graduating in 2016 with 85% to 2020 batch with 94%, we have only grown.
Share a student success story that is close to your heart.
Vaishali Dhariwali (2016) was the first student who went to the University of Massachusetts from our school. We made sure to support her financially during the 4-year journey. She is about to graduate now! We also have children in all major universities and colleges across India like IIT, NIIT, NIFD, DU, LSR, etc. We are extremely proud of each one of them.
Lastly, what are your thoughts on the New Education Policy 2020?
It is still in a very nascent stage, what I feel is there is an effort to bring the Indian system at par with the global education system. We have to see how and till when we can implement it, there are definitely some very good suggestions in the NEP. But as it is evident, the central government needs to intervene in implementing the policies for institutes to follow, it is a 'wait and watch' kind of scenario for now.
Oxford University Press India releases early-year solutions aligned with National Curriculum Framework for Foundational Stages (NCF-FS) and NEP 2020
The flagship OUP titles My Learning Train (pre-primary and primary), Oxford Advantage Little Champ (blended product for beginners and levels 1&2) and New Enjoying Mathematics (grades 1,2) emphasise interactivity-oriented approach conforming to the National Curriculum Framework for Foundational Stages 2022.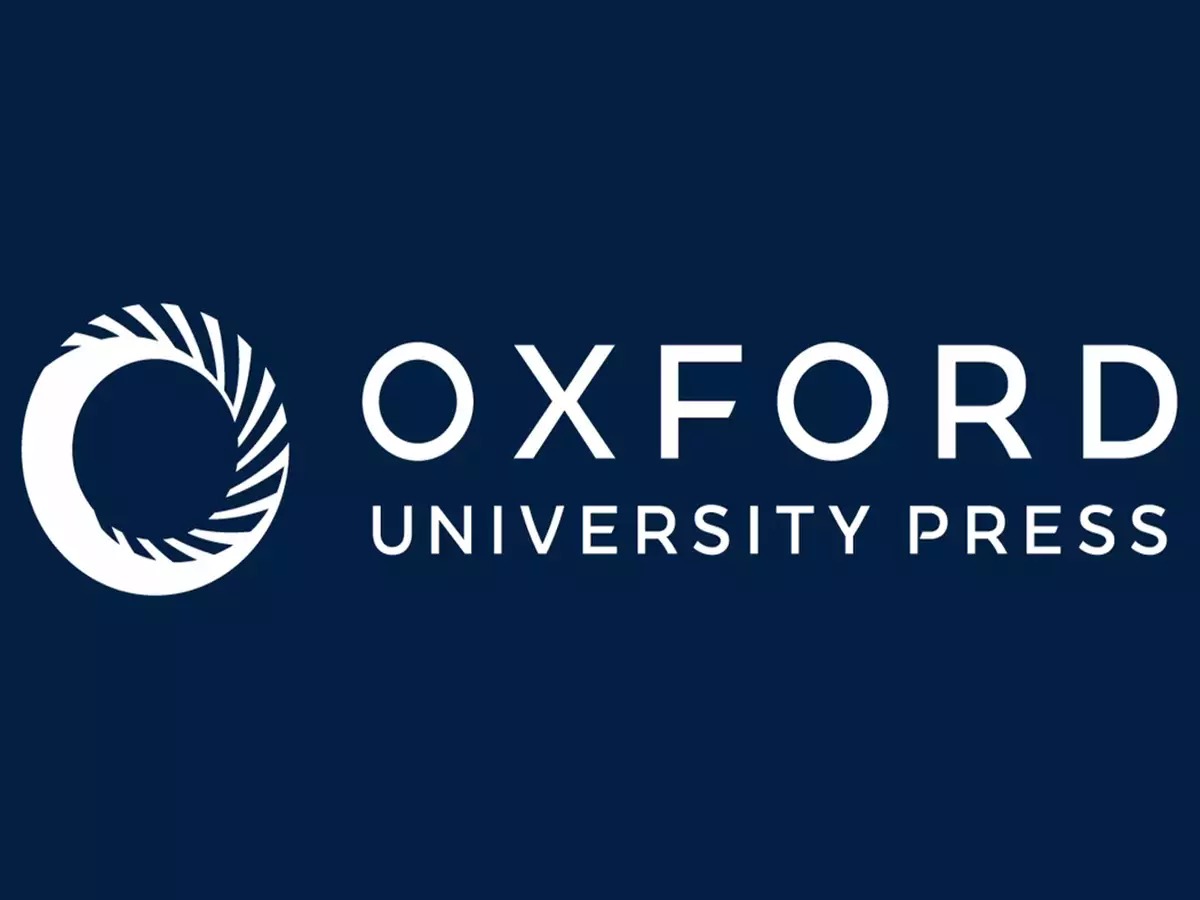 Oxford University Press India (OUP), a department of the prestigious University of Oxford, has released its early-year range of blended solutions conforming to the National Curriculum Framework 2022 for Foundational Stages (NCF-FS) based on the recommendations of the National Education Policy (NEP) 2020.  A leader in the K-8 education segment in India, OUP is one of the first solution providers to launch NCF-FS aligned series of schoolbooks, workbooks and blended products.
The newly designed series of blended products are based on the recommendations of NCF-FS for a seamless developmental continuum for children between the age groups of 3-8 covering Early Childhood Care and Education of the first three years and classes 1 and 2, with teachers as torch bearer of this change. Transitioning to the new curricular and pedagogical structure, the products are available in print and digital (blended) formats to be deployed by the partner schools in the upcoming academic session 2023-24.
Releasing India's first series of NCF-FS aligned solutions, Sumanta Datta, Managing Director, Oxford University Press India, said, "OUP has been instrumental in providing research and pedagogy based high-quality content to the learners. In the last eleven decades of our presence in India, OUP has been trusted for providing meaningful content, learning resources and for extending support to school teachers and parents to offer holistic learning. We welcome the National Curriculum Framework for the Foundational Stage (NCF-FS) and assure that our products would empower teachers and educators to implement the objectives of NEP2020 while incorporating 21st century skills of communication, critical thinking, creativity and collaboration through many of its features."
About the newly released blended solutions:
Oxford Advantage Little Champ is a blended product, available both in print and digital formats.  It follows theme-based approach to help children achieve foundational literacy and numeracy and build general awareness about their surroundings.  For beginners, and levels 1 and 2, Little Champ uses age-appropriate text and illustrations for visual appeal, audio-visuals and storytelling to introduce letters in a fun way, number rhymes for numeral recognition, augment-reality enabled colouring sheets, visual arts and more. Following NCF's five steps learning process Panchaadi, OUP's Little Champ is mapped to the five domains of physical development, socio-emotional and ethical development, cognitive development, language and literacy development.
The interactive training series My Learning Train introduces teachers to Kinolearn and Kinophonics activity-based methodologies developed in India by the author Sonia Relia.  Using easily accessible resources across different regions, this series brings treasure bogies of activities, resource books, workbooks, stories, rhymes, folk tools, rhythms and music, art, games, templates, extended story banks with bilingual stories, flashcards, boardgames, worksheets, finger puppets, posters and much more that help children to comprehend and develop skills across all learning domains and learning styles. It focuses on inherent skill development and learning-by-doing and uses activities to introduce concepts and reinforce learning.
OUP also recently revised its bestselling Mathematics series

–

New Enjoying Mathematics to cover all five levels of the Foundational Stage (3 years of pre-primary, along with grades 1 and 2). The series covers all maths-specific competencies listed in the NCF for the foundational stage.  The series author Aashalata Badami deploys ELPS method (E-experience with concrete objects, L-language, P-picture, S-symbol) for concept-building and incorporates an activity-oriented approach, which aims to remove maths phobia from the minds of young learners. The series emphasises on the cognitive, creative, and physical development of children, using a variety of tools to connect ideas with their immediate world and interests.
The National Curriculum Framework for Foundational Stage (NCF-FS), released in October 2022 marks a paradigm shift in our understanding of education.  It sets clear guidelines towards play and activity-based learning rooted in Indian ethos. NCF-FS recommends a seamless developmental continuum for children between the age groups of 3-8 covering early childhood care and education for the first three years and classes 1 and 2, with teachers as torchbearers of this change.
***
About Oxford University Press
Oxford University Press (OUP) is a department of the University of Oxford. It further affirms the University's objective of excellence in research, scholarship, and education by publishing worldwide. OUP is the world's largest university press with the widest global presence. It publishes in many countries, in more than 40 languages, and in a variety of formats – print and digital. OUP products cover an extremely broad academic and educational spectrum, and it aims to make content available to users in a format that suits them best.
OUP celebrates 110 years of its presence in India. Branching out from publishing – OUP India has emerged as an integrated education services provider.  OUP products cover an extremely broad academic and educational spectrum; publishing for all audiences – from pre-school to secondary level schoolchildren; students to academics; general readers to researchers; individuals to institutions.
Learn more about OUP at www.india.oup.com