MHRD Releases 8-Week Alternative Academic Calendar For Upper Primary Stage 
Earlier the calendar for classes VI-VIII was released for four weeks, now the calendar for the next eight weeks has been released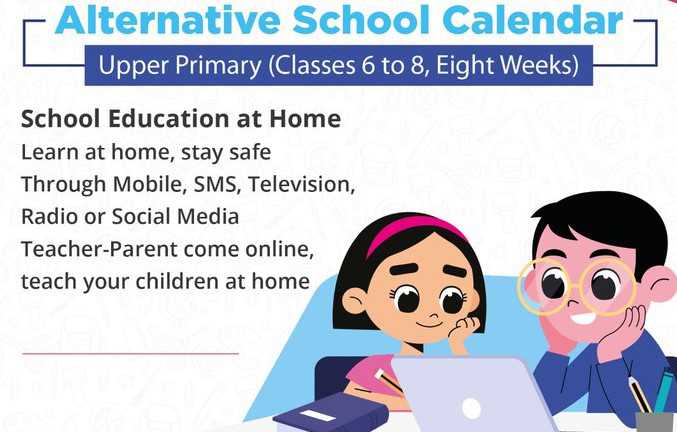 Union Minister of Human Resource Development Shri Ramesh Pokhriyal 'Nishank' released the Alternative Academic Calendar at upper primary stage virtually on 3 August. In order to engage students meaningfully during their stay at home due to COVID-19 through educational activities at home with the help of their parents and teachers, the alternative academic calendars for students, parents and teachers at primary and upper primary stage have been developed by the NCERT under the guidance of the MHRD.
Speaking on the occasion, the Minister said that the calendar will empower our students, teachers, school principals and parents to find out positive ways to deal with Covid-19 using online teaching-learning resources and also improving their learning outcomes getting school education at home. He added that the calendar at upper primary stage (Classes VI to VIII) was released for four weeks. Now the calendar for the next eight weeks at an upper primary stage has been released. He further said that the Calendar provides guidelines to teachers on the use of various technological tools and social media tools available for imparting education in fun-filled, interesting ways, which can be used by learner, parents and teachers even while at home.
Alternative Academic Calendar for upper primary stage (Classes VI to VIII) for four weeks was released earlier. I have launched the academic calendar for the next eight weeks today. https://t.co/VRNUh42NDW pic.twitter.com/AJXPsSwVSf

— Dr. Ramesh Pokhriyal Nishank (@DrRPNishank) August 3, 2020
Shri Pokhriyal said that it has taken into account, the varying levels of access to such tools-Mobile phone, Radio, Television, SMS and various social media. The fact that many of us may not have internet facility in the mobile phone, or may not be able to use different social media tools- such as WhatsApp, Facebook, Twitter, Google, etc., the calendar guides teachers to further help parents and students through SMS on mobile phones or through voice call. Parents are expected to help elementary stage students to implement this Calendar.​
The Minister highlighted that this calendar will cater to the need of all children including divyang children (Children with Special Need)- link for audiobooks, radio programmes, video programme will be included.
Shri Pokhriyal informed that the calendar contains week-wise plan consisting of interesting and challenging activities, with reference to theme/chapter taken from syllabus or textbook. Most importantly, it maps the themes with the learning outcomes. The purpose of mapping of themes with learning outcomes is to facilitate teachers/parents to assess the progress in the learning of children and also to go beyond textbooks. The activities given in the calendar focus on learning outcomes and can thus be achieved through any resource including the textbooks children are using in their state or UT.
It also covers experiential learning activities such as arts education, physical exercises, yoga, pre-vocational skills, etc. This Calendar contains class-wise and subject-wise activities in tabular forms. This Calendar includes activities related to four languages as subject areas, i.e., Hindi English, Urdu and Sanskrit. This calendar also gives space to the strategies of reducing stress and anxiety among teachers, students and parents. The calendar includes links for Chapter wise e-content available on the e-pathshala, NROER and DIKSHA portal of GoI.
All the given activities are suggestive in nature, not prescriptive, nor is the sequence mandatory. Teachers and parents may opt to contextualise the activities and do those activities that the student shows interest in, irrespective of the sequence.​
NCERT has already started having live interactive sessions with students, parents and teachers through the TV channel SwayamPrabha (Kishore munch)( available through Free DTH channel 128, Dish TV Channel # 950, SunDirect #793, Jio TV, Tatasky#756, Airtel Channel #440, Videocon Channel # 477), Kishore Manch App(can be downloaded from play store) and YoutTubelive (NCERT Official Channel). Daily Monday to Saturday these sessions are telecast for secondary 9:00 am to 10:30 am, for primary classes from 10:30 am to 12:00 pm, for upper primary classes from 12:00 pm to 1:30 pm and higher secondary classes from 2:30 pm to 4:00 pm. In addition to interacting with the viewer, hands-on activities along with the teaching of topics are demonstrated in these live sessions This calendar would also be disseminated by conducting video conferencing with SCERTs/SIEs, Directorates of Education, Kendriya Vidyalaya Sangathan, Navodaya Vidyalaya Samiti, CBSE, State School Education Boards, etc.
International Baccalaureate Experiences 31% Surge in Authorized IB World Schools Across India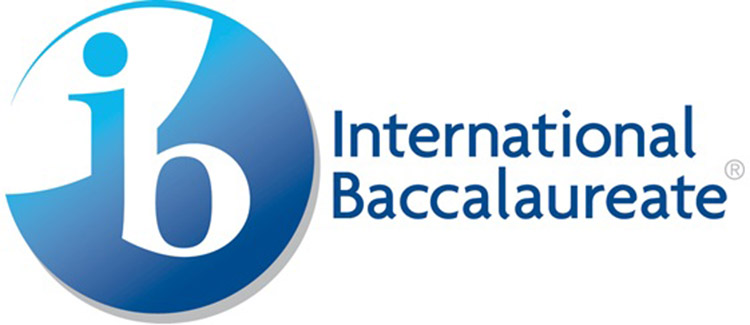 The International Baccalaureate (IB), a global educational foundation headquartered in Switzerland, reports substantial growth over the past five years in India. The surge, amounting to a 31% increase in authorized IB World Schools, reflects the growing preference for IB programs among schools nationwide. According to Haif Bannayan, the Global Director of Business Development at IB, the organization offers four comprehensive programs for students aged 3-19: the Primary Years Programme (PYP), Middle Years Programme (MYP), Diploma Programme (DP), and Career-Related Programme (CP).
As of 2023, there are now 226 authorized IB World Schools across India, collectively delivering 378 authorized IB programs. This breakdown includes 138 schools offering PYP, 59 schools providing MYP, 155 schools delivering DP, and 26 schools offering CP. However, the current distribution of IB World Schools remains concentrated in metropolitan areas like New Delhi, Gurugram, Mumbai, Kolkata, Bengaluru, and Chennai.
To address this imbalance and make IB education more accessible and affordable nationwide, the Delhi Board of Secondary Education (DBSE) collaborated with IB as part of Delhi's educational reforms under Arvind Kejriwal. In August 2021, they signed a Memorandum of Understanding to introduce IB programs in 30 government schools in Delhi. This initiative aims to encourage more schools to adopt the IB curriculum in the future.
Recognizing the evolving educational landscape in India, IB is actively collaborating with Indian institutions and educational authorities to extend its framework to students from diverse backgrounds and regions. Haif Bannayan expressed eagerness for ongoing dialogues with leaders to facilitate the delivery of high-quality, globally-oriented education to an even greater number of students.
The Diploma Programme (DP) offered by IB stands out globally, consistently aligning with or surpassing international standards, as indicated by the DP Country Alignment Study 2023. The study emphasizes the adaptability of DP courses to diverse national contexts, showcasing their seamless integration. Furthermore, it underscores the meticulous crafting of DP curricula to facilitate substantial depth and breadth of learning, illustrating their rigor and comprehensive educational value.
Bannayan highlighted the IB's acclaim for its emphasis on languages and global principles, coupled with a consideration of students' cultural backgrounds. This approach fosters a profound comprehension of the world, shaping graduates into multilingual thinkers poised to make a positive impact on a global scale.