Chess Coaching Camp at Seedling Modern Public School with International Grandmaster Sriram Jha
It was a moment of great pride for the seedlites to have a session with International Grandmaster Sriram Jha today , the 5th May'16.
It was a moment of great pride for the seedlites to have a session with International Grandmaster Sriram Jha today , the 5th May'16.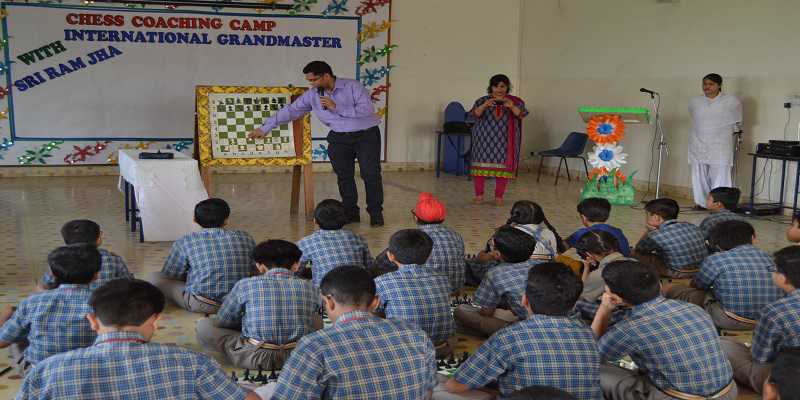 In his address to the students he said that it is very important to participate in tournaments to improve upon ones game. Sriram Jha who has represented the game in more than 55 countries encouraged the students & explained them the rules of the game. Playing with children he made them think about the wise moves.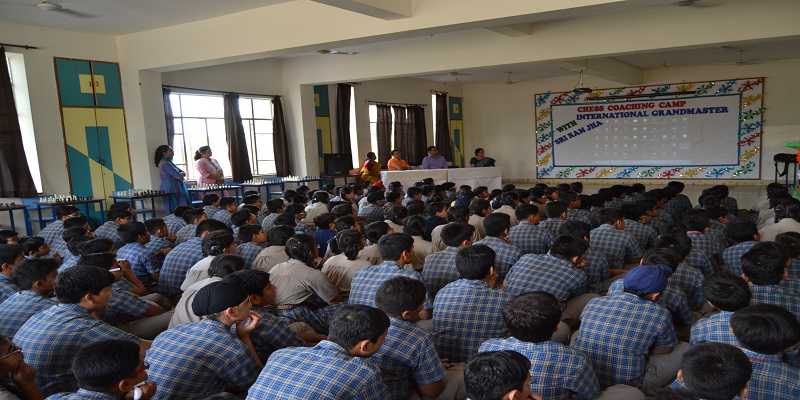 He was very pleased with the set up of the school and discipline of the students. He wished them luck for their bright future.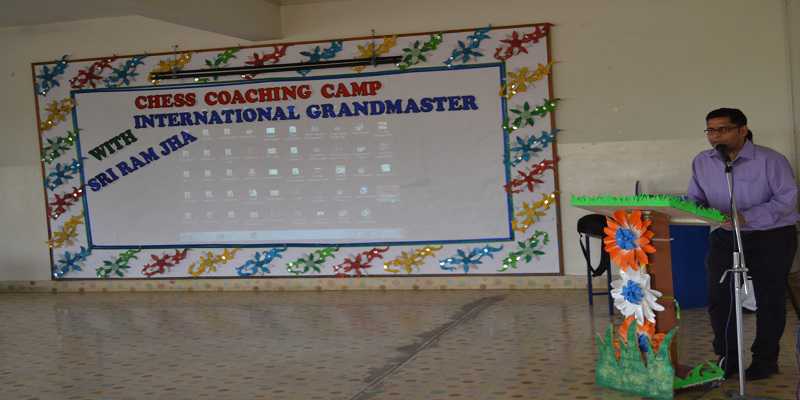 The Director Mr. Hardeep Bakshi thanked him for visiting Seedling Modern High School & expressed his desire that many such motivational sessions should be planned in the coming years too.
Indian Army Empowers Underprivileged Students with "J&K Scholarship 2023"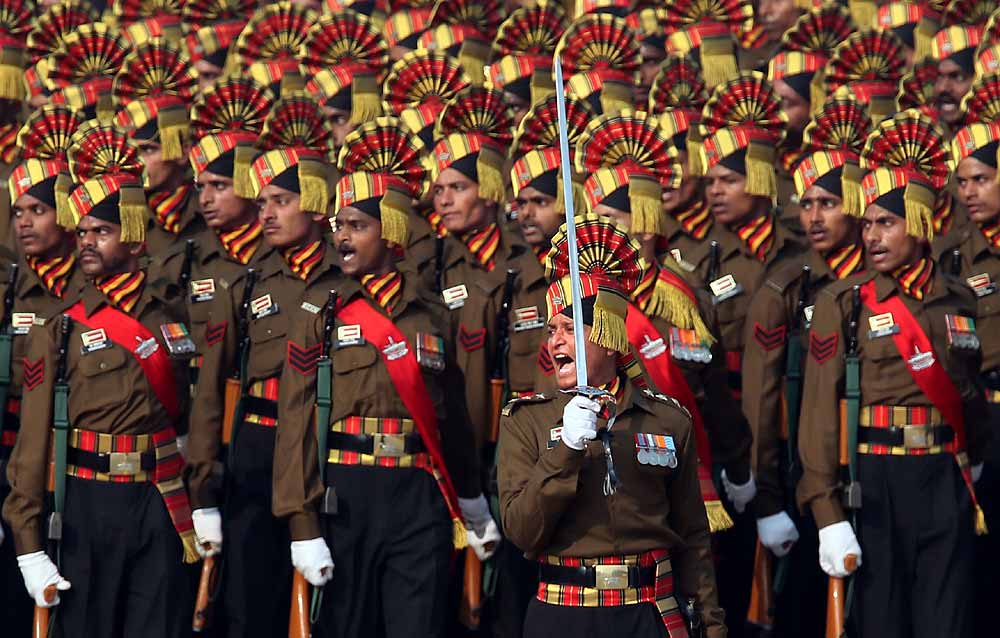 In a significant move towards promoting education and inclusivity, the Indian Army has introduced the 'Jammu and Kashmir Special Scholarship Scheme 2023.' This initiative falls under the Army's 'Sadbhavana' operation and aims to provide educational opportunities to underprivileged students in the region.
Under this newly launched scholarship program, a total of 146 students hailing from various districts in the valley will receive invaluable support for their education. Each student will be granted a scholarship worth Rs 1.2 lakh, as confirmed by a spokesperson from the defense sector. The universities affiliated with this program will cover the remaining expenses for these students, and there are 12 such universities where they will pursue their higher education.
The primary objective of this program is to bridge the gap between privileged and underprivileged students by offering scholarships and financial aid to those who demonstrate exceptional potential and dedication in the field of education. In a highly competitive selection process, a significant number of students from Kupwara district applied for the scholarship. Following written tests and interviews, 34 outstanding students were chosen to be a part of this transformative program. The selected students received a warm send-off organized by the Army division stationed in Kupwara at Drugmullah. The ceremony not only celebrated their academic achievements but also aimed to inspire students from marginalized communities to pursue higher education and actively contribute to the development of a self-reliant India.
"The scholarship scheme is gaining widespread popularity, and we anticipate that many more students will take advantage of this joint initiative by the Indian Army and affiliated universities," stated the spokesperson. This initiative embodies the Indian Army's commitment to empowering underprivileged students and fostering a brighter future for the youth of Jammu and Kashmir.