Choosing the right school for your child
Are you a proud mommy or daddy of a little prince or princess?  Are you in the process of thinking or on the way to becoming a parent? If you have said "YES" to any of the above questions then you have one of the most important tasks on hand and that is choosing what type of education you want your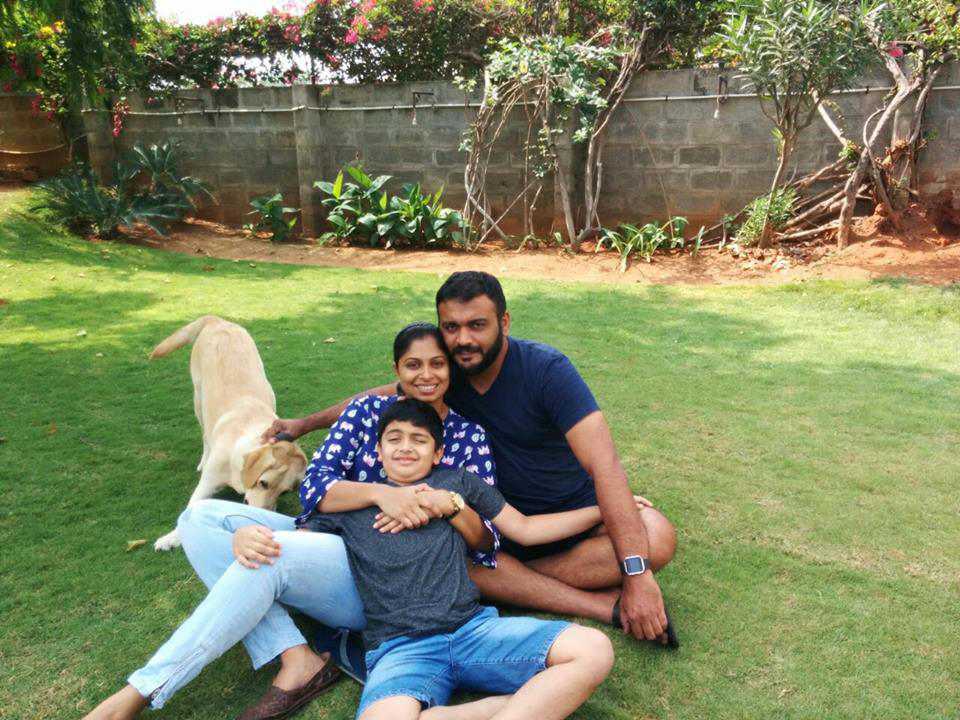 Are you a parent yet…? Are you a proud mommy or daddy of a little prince or princess? Are you in the process of thinking or on the way to becoming a parent? If you have said "YES" to any of the above questions then you have one of the most important tasks on hand and that is choosing what type of education you want your child to have.
Mother to a strapping young boy… has been the most trying, overwhelming and rewarding experience. From the get go it's all about the choices. Are these the right foods, diapers, clothes, etc.? It was eight years ago since these mind blowing choices had to be made. The easy part was the sleepless nights of feeding, the never ending changes of diapers, rhymes singing, the funny faces and the awkward dances that kept us all on our toes. But sadly that phase ended a little too soon for our convenience and now it was time for the husband and me to decide on the schools that we had to put our son in. As usual we took opinions from our near and dear ones. Friends, family and from people who were eavesdropping on our conversions had an opinion to share. "Put the child in play school as early as two years", "Don't put them in play school but home school them", "Don't home school them but put them in a regular school once they reach the ripe age of three"….. You get my drift don't you? Sigh!!! Don't get me wrong, all these people had our best interests in their hearts but the biggest question was what did we want and most importantly what did our child want? We knew our child the best. So after a lot of arguments and discussions on the pros and cons, we finally decide to put him in playschool. Our first experience was a nightmare….let me tell you why. The first day of playschool was a difficult one for us especially for me since I had never let my boy out of sight for more than 5 mins. I was going through what I think many of you mothers out there will agree to "separation anxiety". We reached the playschool well ahead of time and waited for them to take him in. I thought there was going to be a lot of screaming and crying, but our little guy was only too happy to let go off my hand and walked in with the "aya" with confidence. The next few days he settled in well. We were happy too. Then came the day when he was back home and he had a huge bump on his head. I didn't think much of it but his grandma and a friend of mine asked me to probe him further. On asking him, with just the few words that he knew, he told me in his own way that a teacher had banged his head on the wall. It freaked us and we immediately pulled him out. Now the dilemma was where do we put him next. How do we choose the next place and trust these people with our child who were unknown to us? Well we went with our instinct and enrolled him in another playschool. This one turned out great and with no big incidents he spent the next 2 years in an environment where he was happy and content. Remember this was only the first step. Now came the more important step that would lay the foundation to his future. Which regular school do we choose?
Just the beginning… a long journey ahead of us.
Decisions…. we had to make one soon. So we got down and dirty with loads of brochures and articles and tons of reading from eminent dignitaries from the educational sphere. But we still questioned if the choices we have made are right. At the onset of this journey there are things to ponder. Being in a diverse country like India we have various options. With different people, backgrounds and culture we have a multitude of educational boards to choose from, the most familiar being CBSE, ICSE & State board, these are just a few options. Then come the schools, the most renowned, the budget friendly, the one with all the extra- curricular activities, the distance from our home, travel time and the works. With the changing times we also have newer forms of educational systems that have been introduced based on the global systems / standards. Now this form of education is something that was alien to us and completely threw us off course. With no regular class rooms, curriculum and no books. It was more of learning from your environment and peers.
I was all for the regular school, the one like I had been too. The usual rows of desks and the teacher standing on a little podium in front of the class with chalk in hand and reading out lessons from the text books and our noses in the books. This was something I had grown up with and I wanted my son to have the same experience. My husband on the other hand who I must say is great at sports wanted him in a school that had a lot of focus on different sports. Now here was the next hurdle. How do we choose? Do we pick a school that is just book centric or do we go with something that concentrated more on sport or do we go for a school that has a combination of both. We decided the latter. We were spoilt for choice. The number of schools to choose from is just huge. There are the international schools which would make our pockets considerably lighter. These schools have air conditioned classrooms and meals served on trays and lifts to take them up and down the building. All we had was a normal classroom with peeling desks and the windows open to the maximum during summer, sitting and fanning ourselves with our books and a muddy and dusty open tree lined ground where we took our "Tiffins" sat in circles with our friends and had our meals.
Then we have our old and established schools, the one that have been around for years and where some of us now parents have passed out from. These schools still followed the old methods and ways of teaching and running the school with little added advantages (they do have to keep up with the times if they want students enrolling themselves).
So we chose the more established school for our son for we are from a middle class family and there is a mixed group of children in these schools. And being educated from one such school we understood it better. But like anything else, with time these institutions have also seen changes. Teachers now don't need to have any teachers training whatsoever. We find most of the teachers who are from IT backgrounds. The question is again was this the right choice? I have no doubts about the teachers educational backgrounds, I'm sure they have the best degrees from the most prestigious institutions but are they and will they be able to handle the youngsters of today? With no formal teachers training, we as parents do think it'll be difficult.
PHEW… Are only some of the reactions to the mammoth tasks ahead of us. There's always going to be the good, the bad and the ugly to any institution. In all of my research there has not been one place of study that I have found to be a perfect ten on ten. So my dear parents and parents to be, please don't beat yourself up too much coz when the time comes we will have to make that decision and there is really no right or wrong, for it's for these little bundles that we would only choose nothing but the best.
New Early Childhood Education Report Explores Opportunities for Improving Curriculum and Classroom Resources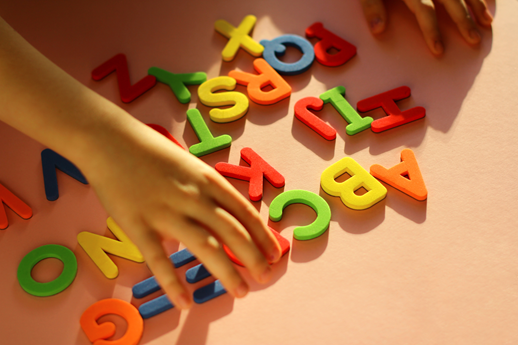 Central Square Foundation (CSF), a leading non-profit in India's primary and pre-primary education sector released a report titled Building Strong Foundations: Examining Early Childhood Education in India. The report stems from an in-depth Situational Analysis Study conducted across 200 Early Childhood Education (ECE) classrooms in India aimed at validating existing research data and identifying opportunities for enhancing ECE programs, shedding light on crucial aspects that call for urgent and immediate action.
Key Highlights:
* Study conducted across 200 ECE Classrooms in seven States in India
* The Report examines causes behind low learning outcomes in the 3-6 years age group of children
* The low priority given to ECE is reflected in the budgetary proposal and outlays
* Report highlights lack of consistent on-ground support to deliver quality ECE across the country
* The limited utilization of play-based materials and workbooks impacts student learning opportunities Recognising the imperative need for research on programmatic factors affecting the quality of ECE, CSF delved into the intricacies of the ECE ecosystem across select States. The primary and secondary research looked at aspects of ECE delivery including curriculum design, teaching-learning time, effectiveness of learning, teacher training, monitoring quality, and parental perception.
The report advocates for prompt remedial actions to address these gaps and ensure a robust learning foundation for young students. It further aims to understand the current models of public provisioning of ECE in India, study different aspects of delivery that affect learning in the classrooms, and outline the way forward for other stakeholders within the ECE ecosystem. For this study, CSF reached out to a mix of Anganwadis, co-located Anganwadis, and pre-primary sections in government primary schools (either as 1-year or 2-year pre-primary program) between March-May, 2023, across seven states – Andhra Pradesh, Assam, Madhya Pradesh, Maharashtra, Punjab, Telangana & Uttar Pradesh. The survey analysis was partly supported by the Key Education Foundation, a non-profit working in the space of early childhood education, which researched classroom curriculum analysis on pedagogy, ease of use, and teaching-learning resources.
The report recognizes the global outlook and progressive nature of India's ECE policies while at the same time, it observes that the country's early learning outcomes are sub-par. The Report recognises the need for "Play-based learning" as a fundamental curriculum for children to learn faster & effectively. The report also reveals the need for classroom resources to be more user-friendly to promote their usage among children.
Among the key "classroom-based observations", it was found that time spent on ECE activities was low. Zero ECE activities were observed in 23% of the ECE classrooms that were sampled. In classrooms where an ECE activity took place, it was found that these activities accounted for only an average of 35 minutes out of a two-hour observation period. There was also very little time for hands-on activities and practice by children. Only 14% of the observed ECE activities followed the recommended approach of carrying out age-appropriate and student-led small-group interactions. Interviews with monitoring stakeholders and teachers suggest that officials face competing priorities and don't have access to reliable ECE data. Strengthening monitoring protocols for ECE is crucial, as few officials observe teachers, indicating a need for enhanced ECE-specific feedback.
The report recognizes that the onus of delivering preschool education rests with two government ministries (the Ministry of Education and the Ministry of Women and Child Development) which has led to diffused responsibility, ownership, accountability, collaboration, and support in the sector. This approach has often resulted in duplicated efforts that have proven counterproductive, adversely affecting ECE quality and learning outcomes.
It also underlines the low priority given to ECE, reflected in the budgetary proposals and outlays by both ministries. This is also evident in the availability of dedicated teachers for ECE classrooms, especially in government primary schools. Further, the utilization of the funds also remains low.
Speaking at the release of the report, Shaveta Sharma-Kukreja, CEO and MD of CSF, emphasized, "The future of ECE in India hinges on addressing systemic challenges and operational hurdles to effectively implement well-crafted policies. Despite their forward-looking nature, these policies struggle to translate into optimal student learning outcomes and school readiness. Elevating the status of ECE and allocating increased financial resources are critical steps in that direction. Enhanced policy implementation aligns with Sustainable Development Goals and the NIPUN Bharat Mission, ensuring improved learning outcomes for all children."
Key recommendations from the Report:
1. Synergy between Ministries: To achieve ECE-specific goals in the country, collaboration between the Ministry of Education and the Ministry of Women and Child Development is vital.
2. Increase Funding: There is a need to increase ECE-specific funding with clear priorities for yearly expenses and incentivize states to meet their ECE goals.
3. Strengthen data systems and build a robust monitoring framework to get reliable data on critical ECE indicators for Anganwadis and Balvatikas/ pre-primary classrooms in government schools.
4. Promote parental awareness and encourage them to actively champion quality education. Equip parents with essential tools, resources, and guidance to actively engage in at-home learning activities.