Computer classes crash in government schools in Odisha
The Odisha government has started computer classes in schools. However, the program is a miserable failure as many schools don't have either electricity or internet or even teachers.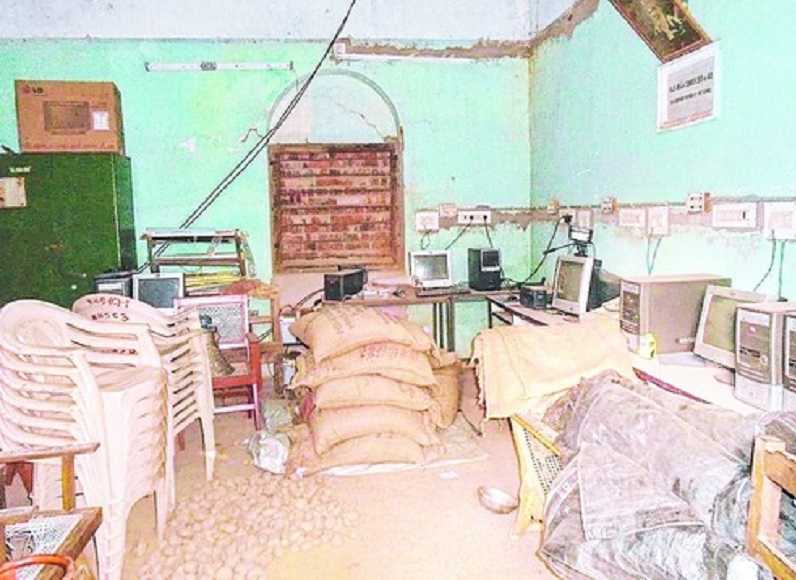 In yet another display of ignorance towards ground realities by the political establishment, the much talked about computer classes in Odisha government and aided schools are a miserable failure. All this from a government which has adopted E-governance as its latest slogan.
Move out of Bhubaneswar and the reality hits you with computer education in schools remaining no more than an exercise on paper. The ground reality in Jagatsinghpur and Kendrapara districts in the prosperous coastal belt could be an eye-opener for the authorities. 14-year-old Radhashyam Rout, a Class IX student of government-run Sanjay Gandhi Vidyapitha at Paradipgada on the outskirts of this port township, has no access to computers, because his school does not have electricity connection and is yet be brought under the purview of the computer-learning programme.
According to sources, things weren't much better in schools that had electricity because there apparently was no computer study curriculum for the students. Consequently, the programme has failed to take off in several government and aided high schools in Jagatsinghpur and Kendrapara districts.
In Jagatsinghpur district, 16 schools without electricity could not be covered by the computer learning programme. The programme is running in 151 government high schools. Students are taking part in the learning programme though there is no syllabus and examination.
School after school, district after district you will find the same story playing itself out. Computers have definitely made their way to the classrooms, but ironically in schools without power, or in certain cases, in schools with no teachers. Then there are cases where power back-up, photocopy machine, printers and projectors are all in place, but the computer sets are not in running condition and no funds available to fix them. There are also examples of computers installed in schools with no Internet connectivity.
"My ward is in Class VIII at the government-run Singiri High School at Balikuda. The computer sets are lying idle there because the school does not power supply," said a guardian, Raghab Parida.
In Kendrapara Government High School, the oldest in the district, the computer room has been converted into a storehouse with rice packets for the midday meals stocked there while the computers gather dust.
This is a sign of rot in our system. When politicians promise something and actually deliver it without understanding the context of delivery things are bound to fall flat. Delivering computers to classrooms without power or without internet or without teachers or without a set curriculum and exam pattern just shows that the public and the public money is taken for granted. Ultimately, all the money spent on computers is a sheer waste if they are lying idle. When will the politicians get the basics right and promise the moon only after setting things alright on earth?
NIOS celebrates 33rd Foundation Day
Dr. Subhas Sarkar addresses the 33rd Foundation Day Celebrations of NIOS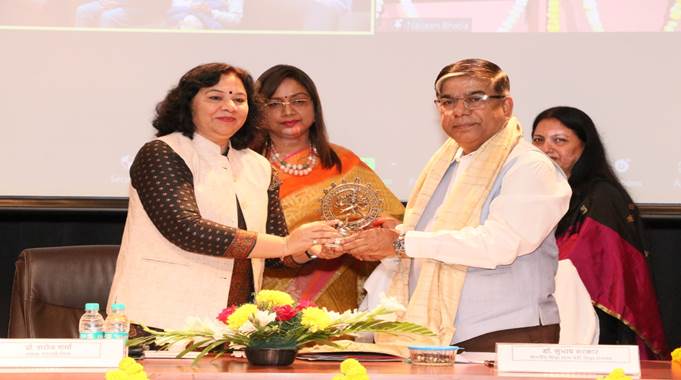 Union Minister of State for Education, Dr. Subhas Sarkar addressed the 33rd Foundation Day Celebrations of NIOS as the Chief Guest.
The function was attended by senior officials of the Ministry of Education, Chairpersons of educational institutions, Heads of Departments, officers, and staff of NIOS. Prof. Naval Kishore Ambasht, former Chairman, of NIOS and Pro-Vice Chancellor, of the Central University of Haryana, Prof. Sushma Yadav graced the occasion.
Dr. Subhas Sarkar in his address appreciated the various programmes and schemes of NIOS and said that NIOS is lighting the lamp of knowledge all over the world. Talking about the Azadi Ka Amrit Mahotsav, he mentioned that today's children will be young people in the age group of 30-40 years on the completion of 100 years of independence and will be responsible for building our nation.
He said that the Ministry of Education has entrusted NIOS with several responsibilities such as developing inclusive education resources, expanding the open and distance education system in states/UTs, translating all courses into more languages as required, creating Indian Knowledge Tradition based courses and propagating Indian culture by translating them into major foreign languages. He also praised the programmes of NIOS enrolling 10 crore adults under 'Basic Literacy Assessment', training of in-service teachers, Gender Green Project, and training in Yoga. He said that Indian Sign Language as a subject at the secondary level has been acknowledged on national and international platforms. He described the launch of an e-library called 'DEEP' by NIOS as a big step forward.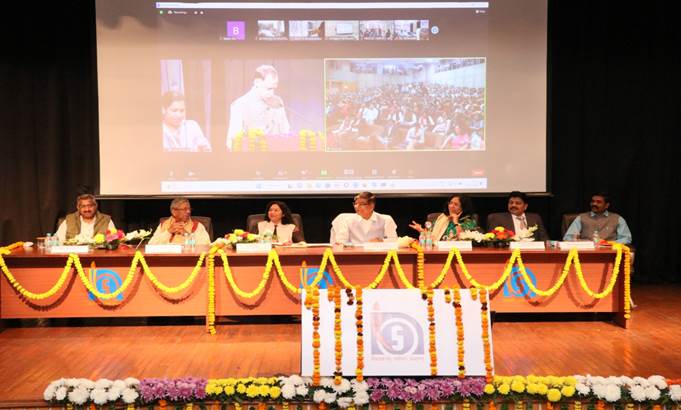 Prof. Saroj Sharma spoke about the journey of 33 years of NIOS and highlighted the special achievements. She said that NIOS is one of the two National Boards of Education under the Ministry of Education, which provides school education through Open and Distance Learning (ODL) for secondary, senior secondary, and vocational education. She elaborated on the role of NIOS in the field of education, efforts being made by NIOS for the successful implementation of the New Education Policy, Virtual Open School, Digital Library (DEEP), NEPIA Project, MoU with Ministry of Defence for Agniveer Project, setting up of Mukta Kaushal Kendras and subjects offered under Indian knowledge Tradition.
It was also conveyed by her that a curriculum called 'Aarambhika' is being developed by NIOS for catering to the Indian Diaspora.
A documentary based on the journey of 33 years of educational endeavours of NIOS was presented on the occasion. In this documentary, 'All England Badminton winner Pullela Gopichand said that most of the players in his badminton academy are getting an education from NIOS.
NIOS alumni, Ms. Niranjana and Vinod Kumar Chaudhary were also felicitated on the occasion. Shri Vinod Kumar said that only due to his education in NIOS, he was able to get the credit of making the Guinness Book of World Records 10 times (8 in Typing and 2 in sports). A proud learner of NIOS, Ms. Niranjana is a successful ventriloquist. Prof. N. K. Ambasht, former Chairman, NIOS said that in this age of technology, innovations must lead to developing 'standalone' courses for the Indian Diaspora, to achieve the goals of the National Education Policy- 2020. Pro-Vice Chancellor, Prof. Sushma Yadav said that the role of NIOS increases in the light of New Education Policy. NIOS has such potential that the institute will be able to achieve the ambitious goals of National Education Policy 2020 in the coming years.
The half-yearly magazine of NIOS 'Pragyan' was released by Dr. Subhas Sarkar on this occasion.