Digital Education is changing the way we learn
With so many technological advancements now in place, it's exciting to speculate about how digital learning could improve education in the future.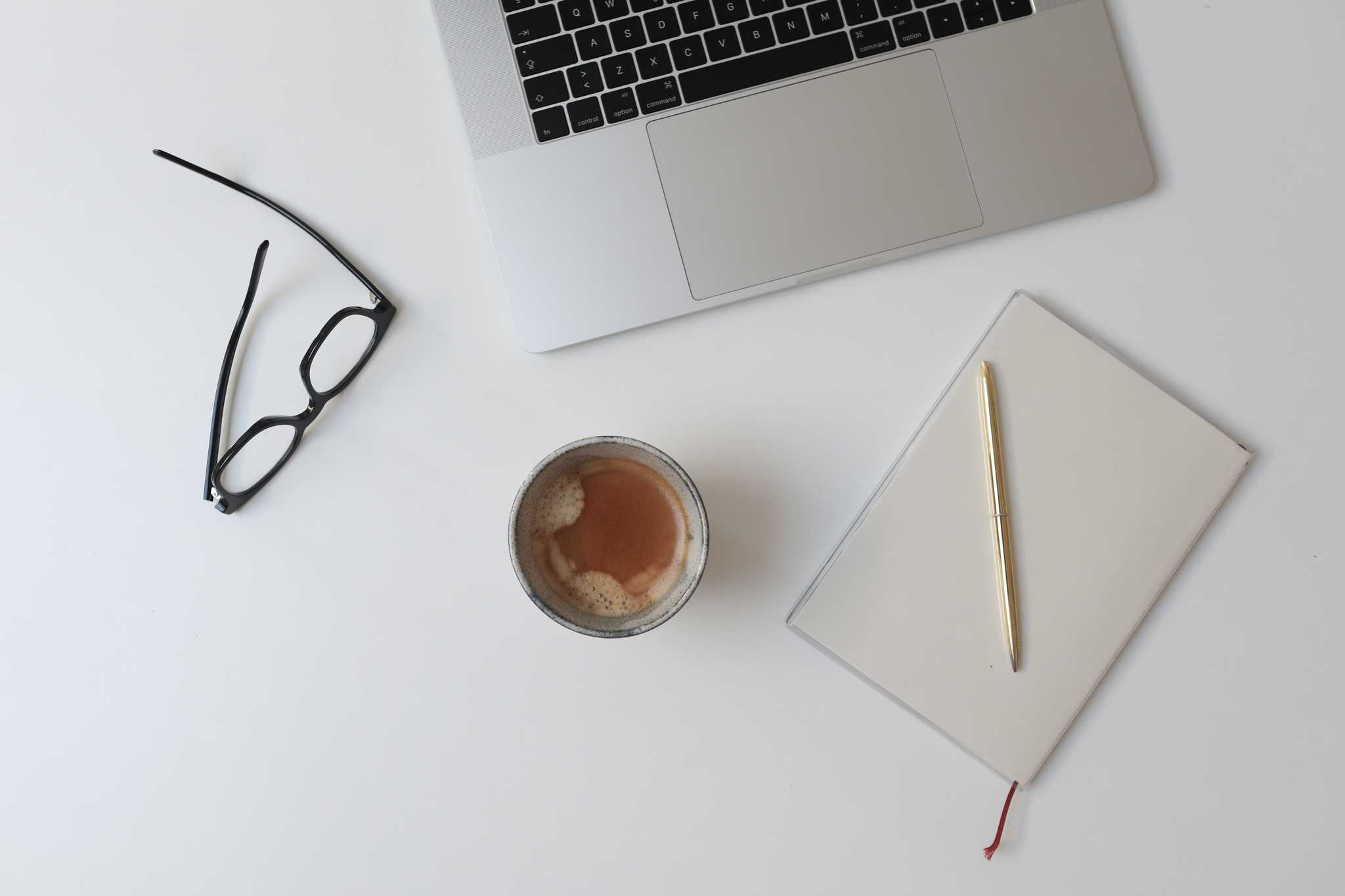 Over the last two decades, we've seen technology transform the education sphere. As technology has advanced, we have seen education delivered online, computer-based remote exams conducted, and students attending classes at foreign universities while living in other countries.
What is Digital Learning?
Digital learning refers to a learning method that uses new digital tools to enable learners to learn in new ways, such as face-to-face, distance learning, or blended learning. As a result, it is not simply a matter of digitising educational content, but of a set of educational methods.
To fully grasp how digital learning can transform education, it is necessary to be open to the idea that the traditional classroom can evolve, as most parents have witnessed over the last two years.
Why is Digital Learning Growing So Quickly?
The evolution of technology has made digital learning a more successful option, especially for students who face challenges in learning. Technology has not only advanced but also has become more widely available. It is theorised that more people in the world now have smartphones than bank accounts. As the human race continues to innovate, evolve, and explore, the evolution of digital learning accelerates.
Easy Access to Expertise
Subject matter experts are talented professionals who have in-depth knowledge of a subject and fully comprehend the technicalities of the concepts. They are also enthusiastic teachers who specialise in ensuring accuracy in facts and technical details of the content.
People all over the world can now quickly and easily gain access to subject matter experts thanks to advances in digital technology. This also means that students can gain access to extremely specific educational materials without leaving their countries, cities, or even homes.
Learning Multiple Subjects
A wide selection of courses is available through online learning systems. Children who have studied a wide range of disciplines are more aware of their surroundings. Learning several courses in a variety of ways, both traditional and non-traditional, provides children with a comprehensive understanding, improves their cognitive skills, and empowers them to think and make decisions on their own. Students who learn a variety of courses are better able to make career decisions because of their increased knowledge.
Studying At Your Own Pace
The ability to tailor a learning environment to each student's individual needs is one of the most exciting aspects of digital learning. It's also crucial to remember that some children are slower to pick up concepts or skills than others to get the most out of an educational framework. In the past, if a child didn't understand something within a curriculum's allocated time frame, the instructor had little choice except to move on and hope that there would be time later to catch up with that youngster.
Children can now approach learning at their own pace thanks to digital learning. Digital technology allows parents and educators to identify which strategies work best for which children, which allows them to provide the best opportunities for success. They are also given the ability to customize a learning environment that best suits the needs of their students.
Availability of E-Learning Material
The educational system has been revolutionized by the introduction of technology. Earlier, education meant hauling a large number of books to schools and education. This is no longer necessary in the current world.
Now, people can learn anything they want from a variety of sources, including e-books, pdfs, and video tutorials. The internet has made learning available to everyone, and most information is now available in digital format. A major advantage of this is the fact that the content is constantly updated and is therefore up to date.
Reduced Education Costs
Digital resources are significantly less expensive, and digital platforms assist both students and institutions in saving money. This is regarded as a significant step forward in levelling the playing field for all students in the future.
Geographical Adaptability
Remote learning has been on the rise over the years. Students can learn from anywhere they have access to the internet at any time. Teachers and professors can teach from anywhere in the world, and students can attend classes from anywhere in the world as well. This opens up a whole new world of learning for students who might not otherwise have access to an in-person class.
Today, a school can take place from wherever the student is, and lessons can be accessed at any time.
Lesson Plans Delivered Quickly
Teachers have long dreamed of a world in which they can offer every student the personalized attention they deserve. Unfortunately, the traditional model of education has many obvious barriers for those who are disabled, come from low-income families, or otherwise find themselves at a disadvantage. One of the most promising movements in education today is the digitization of learning. Through easy-to-use software and online communities, teachers are now able to create a high level of convenience for their students, all while maintaining the same level of oversight that was previously possible only in person.
What are the Main Types of Digital Learning?
Any type of learning content delivered in a virtual environment is referred to as digital learning. They can be video-based, live or self-paced, and can take place one-on-one or in a group setting. There are three types of digital learning in general: e-learning through virtual reality, blended learning, and gamification.
E-learning through virtual reality
E-learning is commonly thought to be a completely digital approach. Students receive all of their instruction online, either through educational platforms or through meeting software such as Teams or Zoom.
Students also have access to the digital library, and they can usually access it whenever they want. They may have set class times, but in many cases, they can study at their own pace but must meet assessment deadlines.
Blended learning methods
Blended learning is a model that combines the very best of both worlds, by combining the classic method of classroom education with its e-learning counterparts. This model is the most common mainly in primary and secondary education.
Blended learning is the educational equivalent of working from home a few days per week.
Gamification
Gamification is a new concept in education, but it has been shown to be an effective way of increasing engagement and learning. This, in turn, has a positive impact on student outcomes. Gamification uses the elements of play that children enjoy in things like video games to accomplish an educational goal. Students enjoy the experience because they do not feel like they are learning.
What Impact Will Digital Learning Have on Education?
With so many technological advancements now in place, it's exciting to speculate about how digital learning could improve education in the future.
Access to a greater number of high-quality teachers
Research done by experts has proved that a teacher's quality is directly connected to a student's achievement. While it's difficult to admit because every teacher has worth, some are more skilled in the field than others.
It is remarkable that with the help of digital technology, more and more amazing teachers will have the ability to teach children all over the world. More and more teachers will have the ability to influence their careers and also have more employment options as well.
Technology Expanding Knowledge Further
The future is here and it holds the power to elevate the possibilities of what students can experience to a whole new level.
Digital media, simulations, and artificial intelligence (AI) are expected to push the boundaries of what students can experience today and in the future. Children can even learn about flight simulators, explore planets, build energy generators, and more online. Now, imagine what children will be able to study in the future before they have even finished high school.
Reducing Geographical Barriers to Education
Not only does a person's school location play a direct role in their success later in life, but so does their country. In the past, students who lived in countries with poor education facilities had an unfair disadvantage compared to students who lived in countries with better education facilities. However, this is not the case anymore in the age of the internet. With digital learning, it is hoped that in the future, all students will have equal access to educational resources and opportunities, resulting in a more equal chance of
Accessibility of Education to Far More Children
For many parents, the dream is to provide their children with the best opportunities in life. This might mean sending them to a top university or providing them with the right career path. Unfortunately, within the constraints of a traditional learning system, this is not always possible. There are obvious barriers to education for those who are disabled or come from low-income families. Digital learning breaks down some of these barriers, allowing students to chart their own course to success.
Better Assistance For Children With Disabilities
Disabled students can easily access all educational materials from the comfort of their own homes via online learning. e- learning platforms greatly reduce physical strain for mobile-impaired students while also making life easier for those who are visually or hearing-impaired. This gives students more freedom to explore the world, removing the barrier to learning and encouraging them to participate more actively instead.
Distance education, on the other hand, provides convenience to caregivers and families of disabled students. Families and caregivers, like students, may bid adieu to the everyday effort thanks to online learning.
About the author:
Shourie Chatterji is Chief Digital Officer, Schoolnet
The story of making of the 100 Episodes series – "I am passionate about Education…"
The teachers collaborate and work in groups to explore the 22 values and discover how the values help in an individual's personal and social development. The values come alive at their school and enhance learning at the classroom level.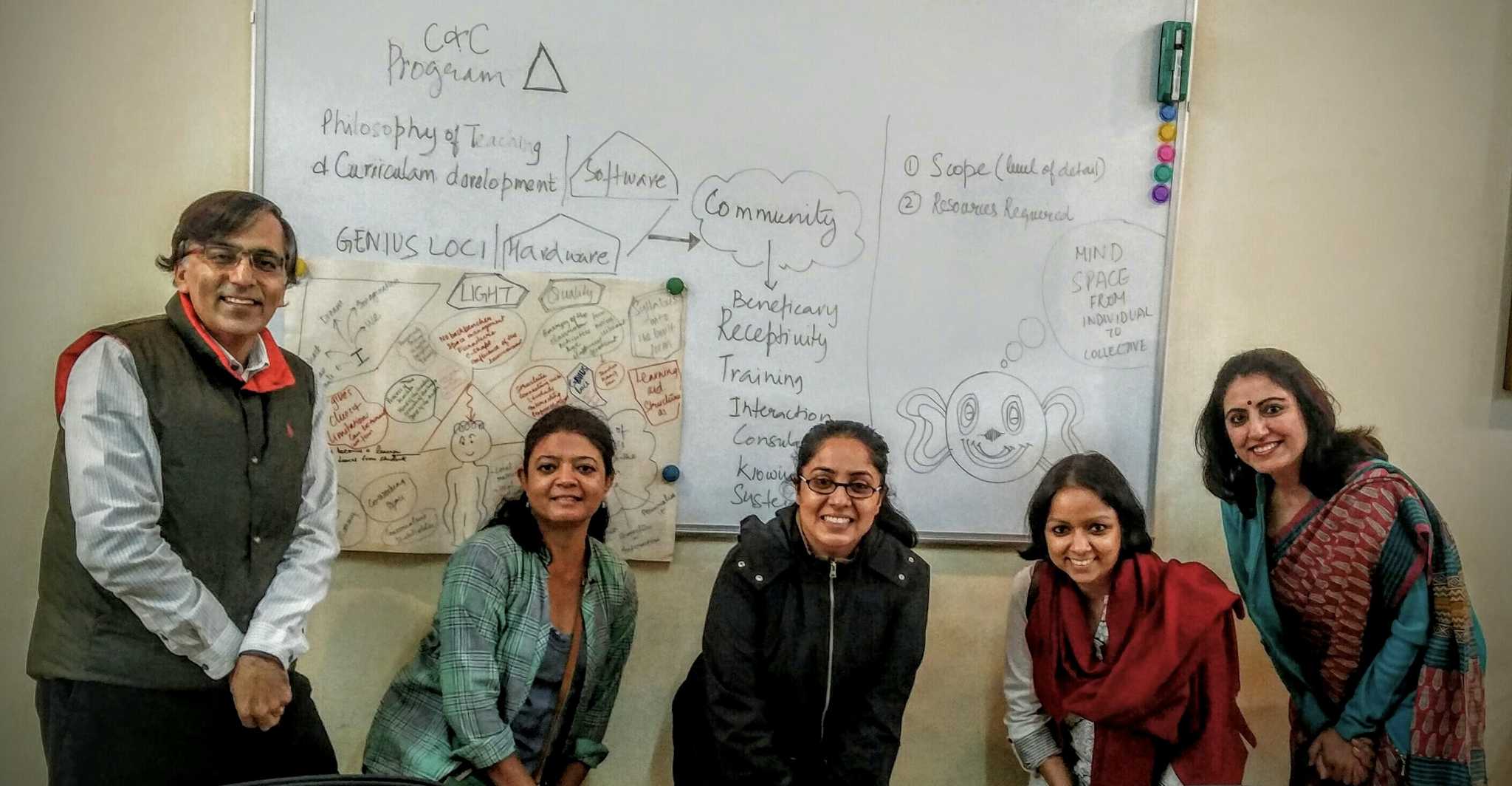 A gift of the pandemic times, lockdown, and tranquillity offered the best soundbox experience and was perhaps the ideal time to speak and listen. We were pursuing the Joy Of Learning Professional Learning Program with educators from schools across the country, and this was how I discovered the gift of audio!
This is the story of making 100 Episodes "I am passionate about Education…"
Joy Of Learning (11 Sessions)
The teachers collaborate and work in groups to explore the 22 values and discover how the values help in an individual's personal and social development. The values come alive at their school and enhance learning at the classroom level. JOL is an extensive and profound learning experience that immerses members in inquiry and problem-based learning models. Staff members work collaboratively to gain knowledge to solve significant student learning problems in their schools. We seek to understand individual members' needs and then assist them in meeting objectives through a collaborative learning environment and with the support of experienced coaches. Zoom and other eLearning methods deliver the learning program, and the focus is on helping teachers find solutions to help the schools provide better.
As we zoomed in and listened to teachers' stories by choice and teachers by chance, I wondered why we were so mad about teaching and learning. Despite the thankless job, with little appreciation, our teachers are perhaps the real changemakers in the world. So this was the eureka moment; let us find out what makes them so mad about the profession, the quest for meeting 100 educators began!
Does one have to be a teacher to be an educator? Hello, there is a teacher in each of us, and even beyond in the environment, nature, living and non-living. The whole world is my school, and everyone is my teacher.
On my last visit to Finland to attend the Hundred Summit in 2019, I was fortunate to meet entrepreneurs, policymakers, youth leaders, investors, school heads, students, and people from all walks of life. People head to Helsinki for the Education Week in early November every year to share ideas and innovations and how every problem has a solution, waiting to be simply showcased. This made me reflect on my life and how in near 40 years of living with altruism, I had the good fortune to travel from Sydney to Los Angeles, Nepal to Sri Lanka, East to West, and even head an international youth program.
2016, 2017, 2018, and 2019, my years of taking Learning Forward! Every winter, I travelled to the USA to attend the Learning Forward Annual Conference to meet thousands of teachers and passionate educators from across the world; this further increased with the expanse of my network.
My travels in India and the conferences attended in the past decade. Meeting school alumni, industry bodies, and the five different avatars of my life made it very difficult to make a list of 100 influencers in my life, particularly those who have made a difference to others.
My teachers, fellow travellers, friends, and colleagues, my list of passionate educators started evolving. The first one was a teacher of Sex Education. She shared how she was working to sensitize communities and look at life with a gender agnostic lens. Then I met teachers who have had a phenomenal impact on my life, simple real-life people who are real influencers and role models. Yes, we lack mentors and people who practise what they preach; the next part of my agenda is to list real stories.
You will love the stories shared by our happy teachers and passionate educators. They grow the capacity of your people to improve student achievement and transform your school into a culture of trust and collaboration in less time with fewer resources. Each person in your school contributes to the culture of your school. School culture is built on the actions and interactions of the people. You make your school stronger by adding value to others and making others feel valued. Thus, the show's spirit and the live content without any format made the show even better, from the heart and soul.
My life's focus is on school transformation with an emphasis on culture as a service. Over 30 years of experience has empowered thousands of teachers and touched the lives of near a million children. The Future Of Learning – Long-lasting success in professional learning needs a 'culture of learning .' I feel teachers need to take charge of their own learning. They can support teams to design the future of education and transform schools to deliver better learning outcomes.
As an Author, Entrepreneur, Mountaineer, and above all, passionate about taking learning forward. Founder Learning Forward India, Ambassador Hundred.Org, Chairman Bhadrajun Artisans Trust, Owner of The English Book Depot, and former National Director of The Duke Of Edinburgh's International Award. The episodes perhaps help me reflect and recreate my life as I reconnect with people and, after decades to learn how we could touch each other's lives. Recording the shows was a kind of surreal as unknowingly we are doing similar type of work in our unique ways. As a journalist, an industry person, a member of a Royal Family, leaders, and simple folks all work to make the world a better place to live in.
In the series of 100 Episodes, I travel across the world to decode my passion for education. Meeting teachers, coaches, entrepreneurs and leaders; they share how, in their way, they go about with the singular focus to help schools deliver better, build trust and relationships to spread the joy of learning.
The 100 episodes will inspire you by listening to personal examples of teachers working to help children experience the values. This will also help people take stock of life and how they wish to lead their lives. Education without sharing values is never complete. This was another significant learning when producing the shows.
Episode #100, Releasing on Saturday the 23rd of October 2021, is a tribute to John Martyn, who inspired and enriched the lives of the children from the rural areas near Dehradun. In 1935, John Martyn accompanied Arthur Foot to India to establish the teaching staff of The Doon School, a newly opened boarding school for Indian boys. Martyn was at Doon for 31 years, thus becoming one of the longest-serving schoolmasters in the school's history. After he died in 1984, his wife Mady Martyn wrote a book about him entitled Martyn Sahib, the story of John Martyn of the Doon School.
In his honour, his wife and Martyn's friends set up John Martyn Memorial Trust in a village at the foothills of the Himalayas called Salagaon. The trust runs a school for underprivileged children and provides free education to over 150 children. The past 37 years have been an incredible journey as the school witnessed the lives of many disadvantaged children transforming because of quality primary education.
Yes, in this show, I meet the teachers of The Fabindia School, the parents, board members, and students to find out how one man's passion for bringing a piece of land to life helped build the changemaker school, where I have had the good fortune to spend near a decade. I would like to conclude with the good words of my real friend for life and colleague in the mission for quality in education "Sandeep is a passionate educator. He is one of those individuals who have dedicated his life to making the greatest impact on the greatest number of people." William Nanda Bissell, Chairman of the Board, Fabindia. This is perhaps what each of the 100 passionate educators has been doing all their lives, impacting the lives of one and all on their journey, building relationships and, of course, following their hearts.
Learning Forward Station
https://vurbl.com/station/learning-forward/
Playlist "I am passionate about education…
https://vurbl.com/playlists/I-am-passionate-about-education/
Available on Apple, Google, Spotify, Anchor, Overcast, Radio Public, Jio Saavan, and all podcasts worldwide.
About the Author:
Sandeep Dutt is a School Improvement Coach and a wannabe Radio Jockey!
You can find about more about what he does for life on www.Sdutt.com