Leveraging The Power of Analytics in Education
With world-class curated content, a slew of interesting features, and the most comprehensive analytical dashboards, the Fliplearn platform is extensively being used in leading schools across India.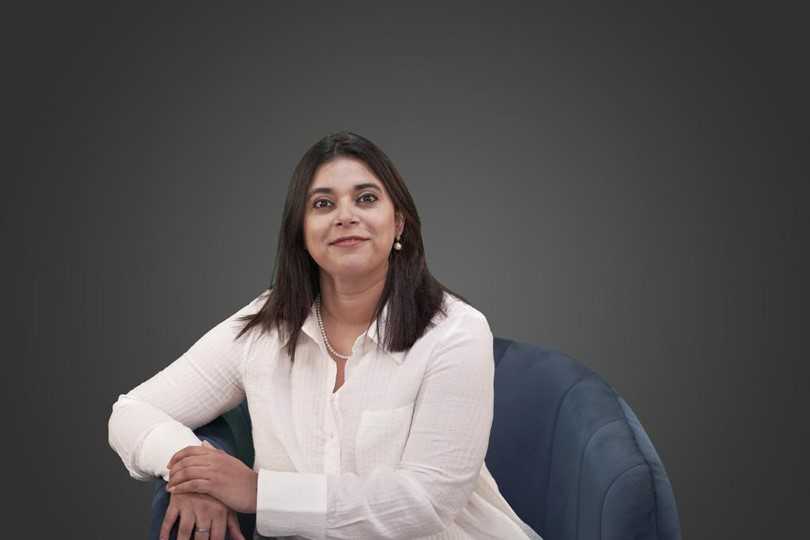 The landscape of technology in education has changed drastically over the last two decades. With the advent of technology, many aspects of education that once was labour-intensive can now be accomplished with the click of a button. As an example, teachers no longer need to spend hours setting up question papers or correcting answer sheets. Technological advancements have made everything automated. With this solution, teachers can concentrate more on their primary task of teaching.
However, constructive teaching happens when an educator knows what a learner already knows and uses data-driven insights to customize the learning experience for the learner.
Data analytics can be used to gain insight into how learners learn in the context of the learning process, how quickly learners complete a series of assigned tasks, and how subject-specific learning impacts performance.
As technology rules the changing education landscape and presents multiple avenues for online teaching and learning, the Big Data helps to keep it meaningful and engaging.
Understanding trends in individual performance and monitoring the entire gamut of delivering quality education by the schools had hitherto remained a grey area. But with the power of technology, leveraging data and analytics to provide deep insights into a student's learning capabilities and performance in the educational institution is no longer a cumbersome task.
If used appropriately, the analytics can bring forth deep insights on performance and delivery which can be further utilized to streamline the teaching and learning processes both by educators as well as students.
Analytics empowers students in two crucial areas, by providing insights into their strengths and weaknesses in terms of learning and helping them find newer areas for improvisation. For educators too, this can serve as a very powerful tool as they can be apprised of the individual performances and understanding capabilities of the students which can further help in structuring the lesson plans accordingly. Using data analytics, the instructor can better trace and take necessary actions to improve the learning process of the students with different pedagogical approaches.
The right blend of data and technology is the key to creating personalized and adaptive solutions for students, using which the teaching institutions can also deep dive and get to know their actual learning challenges.
Clearly, the pandemic has accelerated the adoption of technology in schools. In the wake of the edtech revolution, we are beginning to see its benefits. Novel algorithms and modern technologies like machine learning, AI, Big data analytics, and virtual and augmented reality all are paving their way in the Edtech domain to enhance a student's learning experience while closely connecting the teachers and parents to the education ecosystem.
The framework of data and analytics designed by the leading EdTech platform, Fliplearn seeks to address this imbalance in the current system with the power of clearly defined data metrics for all stakeholders, thereby fostering better collaboration and transparency. The detailed 'Student Learning Profile' feature helps to closely monitor the day-to-day learning progress of a child, detailing his/ her academic strengths and weaknesses while the consolidated reports provide meaningful insights into the individual and overall performance of the class and students in assigned homework, assessments, quizzes, and shared content in just a single click. These details can go as minute as class-wise, subject-wise, and question-wise attempts which helps the teachers to keep a track of the present understanding levels of the class.
The school administration can also closely monitor the attendance of the school, individual teachers and students, class, and section-wise, can view the activities being assigned by the teachers, and track the overall performance of the school. The students on the other hand can monitor their own progress in different subjects and improvise accordingly.
The parents too can keep a close track of their child's learning outcomes and progress through integrated dashboards and regular updates.
With world-class curated content, a slew of interesting features, and the most comprehensive analytical dashboards, the Fliplearn platform is extensively being used in leading schools across India.
Clearly, education has been greatly democratized with the advent of technology and the current wave of the pandemic has a large role to play in the momentum being witnessed in the EdTech space.
With constant innovations in the Edtech sector, data emerges as the biggest game-changer. A comprehensive data strategy will go a long way in defining the institutional efficiencies and bringing about a positive change in the teaching and learning outcomes.
About the author:
Passionate about providing access to quality education to all, Divya strives towards creating innovative solutions that drastically improve the outcomes of teaching and learning. At Fliplearn, her role as Founder & CEO is to transform the homework delivery process in India forever. The focus is to reduce teacher workload by 50% and increase learning outcomes by 50%. Divya feels strongly about imparting the learning outcomes that positively impact the Indian Education System.
Education for Girls
Department of School Education and Literacy (DoSEL), Ministry of Education is implementing 'Samagra Shiksha', for universalization of quality education throughout the country in coordination with the States and UTs.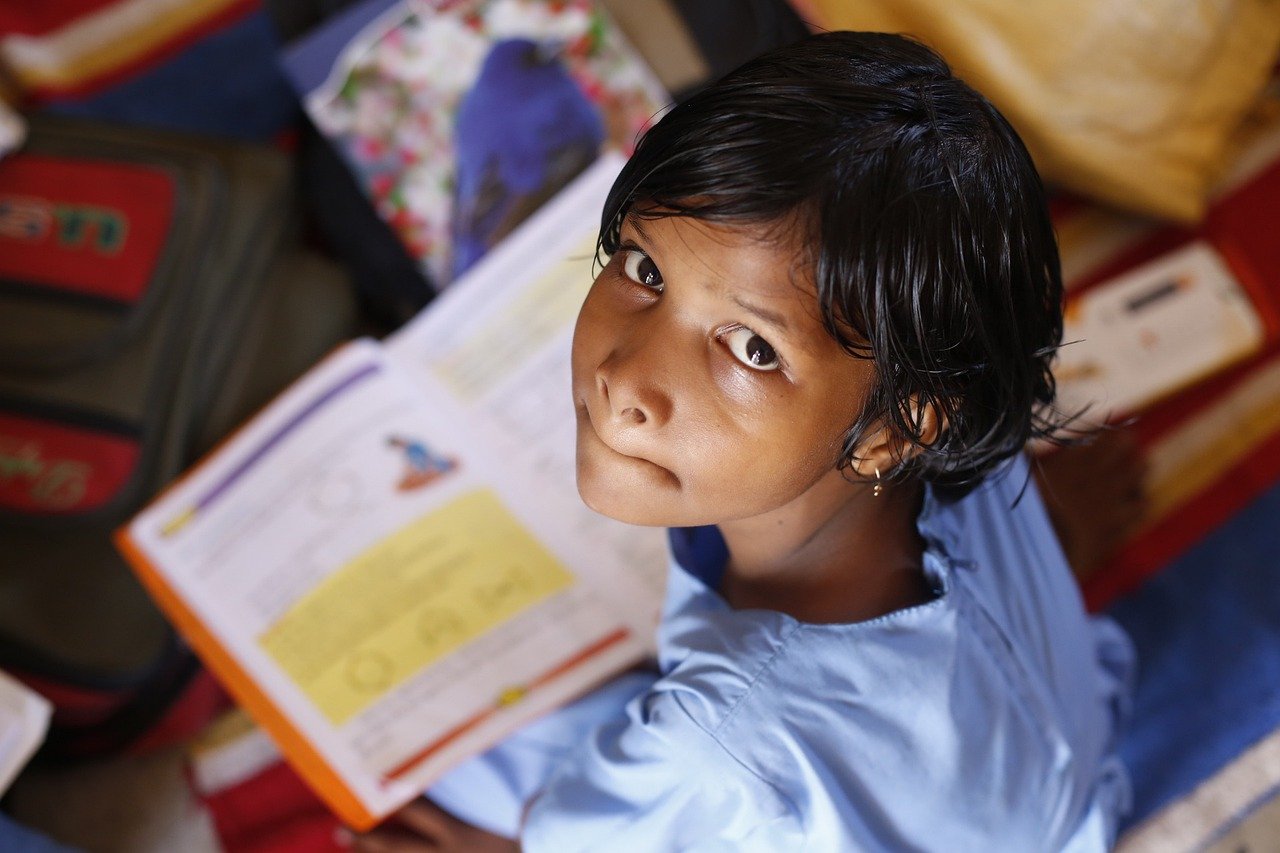 Education is a subject in the concurrent list of the Constitution and the majority of schools are under the jurisdiction of the State Government. Department of School Education and Literacy (DoSEL), Ministry of Education is implementing a centrally sponsored Integrated Scheme for School Education 'Samagra Shiksha', effective from 2018-19, for universalization of quality education throughout the country in coordination with the States and UTs. Bridging gender and social category gaps at all levels of school education is one of the major objectives of the Samagra Shiksha. From the year 2018-19 to 2020-21, the Drop-out rate of girls at the Secondary level decreased from 17.03% to 13.7%, Gross Enrolment Ratio (GER) at the secondary level increased from 76.93 to 79.45, and GER at the higher secondary level has increased from 50.84 to 54.65. (Source: UDISE+).
Under Samagra Shiksha, there is a provision for gender-segregated toilets in all schools. As per UDISE+ 2020-21, 97.45% of Government schools have gender-segregated toilets. Also, there is a provision of a Composite School Grant which may be used for annual maintenance and repair of existing school buildings, toilets, and other facilities to upkeep the infrastructure in good condition.
School Health Programme, under Ayushman Bharat which is a joint collaborative initiative of the Ministry of Health and Family Welfare and DoSEL, Ministry of Education, a module on 'Growing up Healthy' has been incorporated, which interalia includes information on physical challenges during adolescence and attaining puberty.
The National Council of Educational Research and Training (NCERT) is implementing the Adolescence Education Programme (AEP) as part of the National Population Education Project (NPEP). One of the learning outcomes of AEP is to make the learners aware of the concerns of adolescence, i.e. process of growing up during adolescence, and to inculcate in them a positive attitude regarding these concerns.
Additionally, vide a joint letter of Secretary, DoSEL, and Secretary, Ministry of Jal Shakti dated 08.03.2022, the states have been advised to utilize funds earmarked for Menstrual Hygiene Management (MHM) and management of menstrual waste under the Swachh Bharat Mission (Gramin) Phase-II at the village level, for installation or maintenance of incinerators in schools having girls from classes VI to XII and for creating awareness on MHM among adolescent girls and in the society in general.
Moreover, all States and UTs have been requested to take necessary steps to create awareness amongst adolescent girls in schools about the safe usage and the benefits of Sanitary Napkins. It has also been communicated that subsidized sanitary napkins are available at the Jan Aushadi Kendras set up by the Ministry of Chemical and Fertilisers, Government of India.
Under Samagra Shiksha, there is a provision of Kasturba Gandhi Balika Vidyalayas (KGBVs) in the Educationally Backward Blocks, which are residential schools for girls belonging to disadvantaged groups such as SC, ST, OBC, Minority, and Below Poverty Line (BPL). KGBVs were functional for classes 6th to 8th under the erstwhile Sarva Shiksha Abhiyan. Under Samagra Shiksha, a provision has been made to upgrade/converge the KGBVs with girls hostels to cover girls up to classes 10th (Type II) and 12th (Type III) to reduce dropout and enhance enrolment of girls at Secondary and Higher Secondary levels. In KGBVs, specific skill training is imparted to provide need-based vocational education to girls.
Further, Special State Specific Projects for varied interventions under equity are emphasized for enhancing access, retention, and quality of girls by promoting enrolment drives, retention and motivation camps, gender sensitization modules, etc. Financial Support is also being provided under State Specific projects as per the allocation of flexi funds under quality to the state subject to viable proposals received from the respective State and UTs. Such projects include Life Skills, Awareness programmes, Incinerators, Sanitary Pad Vending Machines etc.
Moreover, Samagra Shiksha aims at integrating Vocational Education with general academic education in all Secondary/Senior Secondary schools including KGBVs; enhancing the Employability and Entrepreneurial abilities of the students, providing exposure to working environment; and generating awareness amongst students about various career options so as to enable them to make a choice in accordance with their aptitude, competence, and aspirations.
The information was given by the Minister of State for Education, Smt. Annpurna Devi in a written reply in the Lok Sabha on 1st August 2022.