Do our children need to go to Pre-primary schools?
A rising trend in Goa where parents are sending their children to pre-schools / pre-primary schools has sparked of a discussion on the age at which children should start schools. Research has shown that a delayed start helps the child with mental health development benefits.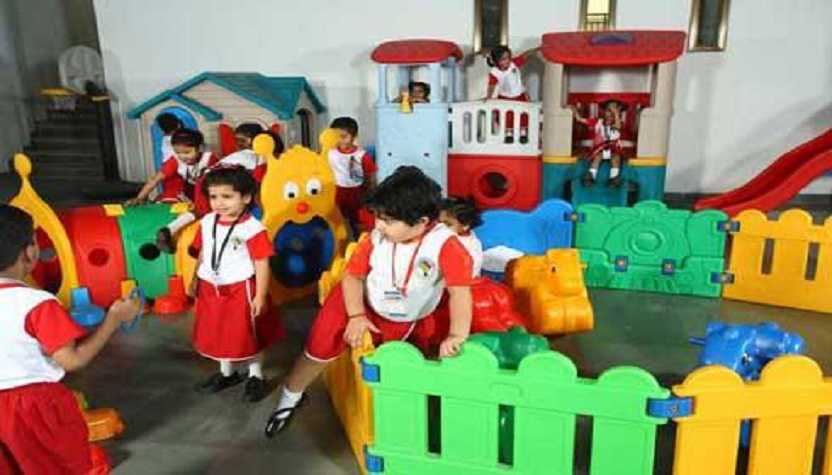 No sooner do their children celebrate their second birthday than several parents pack of their tiny tots to school. This is a rising trend in Goa due to a variety of reasons.
While many parents are unable to keep up with the mental and physical energy of their toddlers, there are others who are planning to resume their professional life. Then there are some who are concerned about losing out on the admission quota of the desired school if they enrol their children any later.
Let's dig a bit deeper into this change in lifestyle to see if it would impact a child's development for better or for worse. To benchmark this age internationally, it would help us to know that in Finland, children begin formal education only when they turn seven while the average age that a child starts school is two-and-a-half. The Scandinavian nation, incidentally, has the happiest students in the world, as per findings published by the US-based Centre for Teaching Quality (CTQ) Collaboratory.
While there is no official collaborative report on the happiness index of Indian students, the increasing number of school dropouts and the incidence of suicide and high-risk behaviour in the student community make it amply clear.
The school education department in India, through a government resolution (GR), has fixed the minimum age for admission to nursery at 3 years from the 2015-2016 academic year and 6 years for Class I by 2018-2019. This is similar to countries like Bangladesh and Pakistan.
When it comes to Goa, some parents make a conscious choice to send their children to pre-primary schools, while for others; it is out of certain compulsions. For instance, one parent says she sent her toddler daughter to a pre-primary because she was afraid she would lose out on the admission quota at the primary school level if she enrolled her any later.
Speaking to Panaji-based professional Samantha Fernandes (name changed) revealed that she sends her one-and-a-half-year-old daughter, Ria (named changed), to a play school in the vicinity of the capital city to "allow her to pick up social skills early on".
Another parent points out to the skills that his two-and-a-half year old is learning at school including hand coordination by way of playing with paints and learning simple skills like how to eat and cut fruits. Picking up simple life skills, he opines, is more important for the child in his/her first six years.
"Pre-primary schools for 3-year-old children should introduce a play-way method with a smaller group of children. Practical learning should be encouraged to make learning better," says president of the Goa Psychology Association, Amita Quenim.
Another reason which is prompting parents in Goa to send their young children to schools is in order to provide the right kind of mental engagement. Parents of two-and-a-half-year-old children say that they enrolled their children in pre-primary school as it was getting increasingly difficult to mentally stimulate our children. Instead of plopping them in front of the TV or giving them a mobile phone we wanted to engage their growing and developing mind.
These parents consulted psychologists before sending their children to play schools where their wards are imparted informal education in an interactive, stimulating environment. According to them the benefits are endless. Their toddlers, who are single children, have found a socializing platform, are learning early to cope with separation anxiety, are involved in various interesting activities and outings and are picking up vital skills.
However, not everyone is in agreement with this trend. Some experts think otherwise. "3 is definitely too young an age for children to begin formal learning," says consultant psychiatrist, psychotherapist and author Dr Belinda Viegas, adding that most children would not be able to cope with the psychological demands (concentration, understanding), social demands, as well as the physical ability to hold and manoeuvre a pencil at such a tender age.
Yet, she clarifies that she does not think there is any ideal age at which to enrol a child in school as "this varies from child to child". "A very young child in school may have coping problems, which could manifest as behavioural problems, like inattention and hyperactivity, later," she explains.
Corroborating Viegas' statement is a study by India's National Bureau of Economic Research titled, 'The Gift of Time? School Starting Age and Mental Health', which has unearthed strong evidence that delaying kindergarten by a year provides mental health benefits to children, allowing them to self-regulate their attention and hyperactivity levels better.
Image used for representational purpose only
Image Courtesy: cleverdodo
SHE STEM 2022 honours and celebrates women
SHE STEM 2022 encourages students to 'Unleash their imagination' as part of the Sweden India Nobel Memorial Week.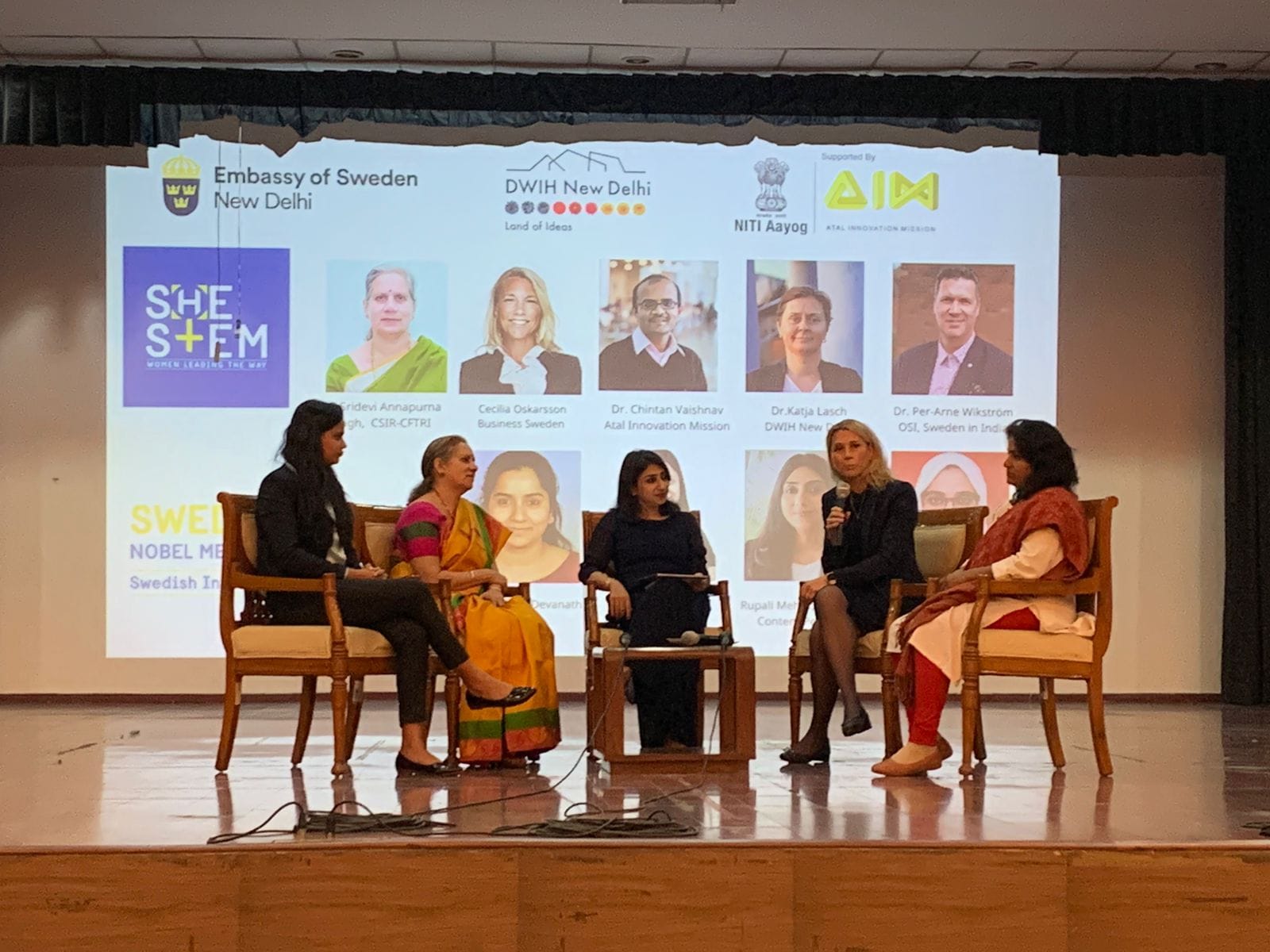 As part of the Sweden-India Nobel Memorial Week, SHE STEM, the annual event to celebrate women in the fields of science, technology, engineering, mathematics, and sustainability, was successfully held for the third year in a row.
The annual event is organized by the Sweden Embassy in India in partnership with the Atal Innovation Mission of the Government of India and the German Centre of Innovation and Research (DWIH New Delhi).
Ambassador of Sweden to India H.E. Jan Thesleff, who also addressed the students via a video message said, "We are very happy to continue the tradition of SHE STEM – it is a flagship event of the Sweden-India Nobel Memorial Week. Congratulations to all the winners of this year's SHE STEM Video challenge."
Dr. Chintan Vaishnav, Director of ATAL Innovation Mission said, "Today, the face of women's involvement in STEM is changing and the rate of participation has increased. It was in ATL Marathon 2021, that there was a spike where the women's participation was 49%. A strong STEM education will go a long way in cultivating such critical thinkers."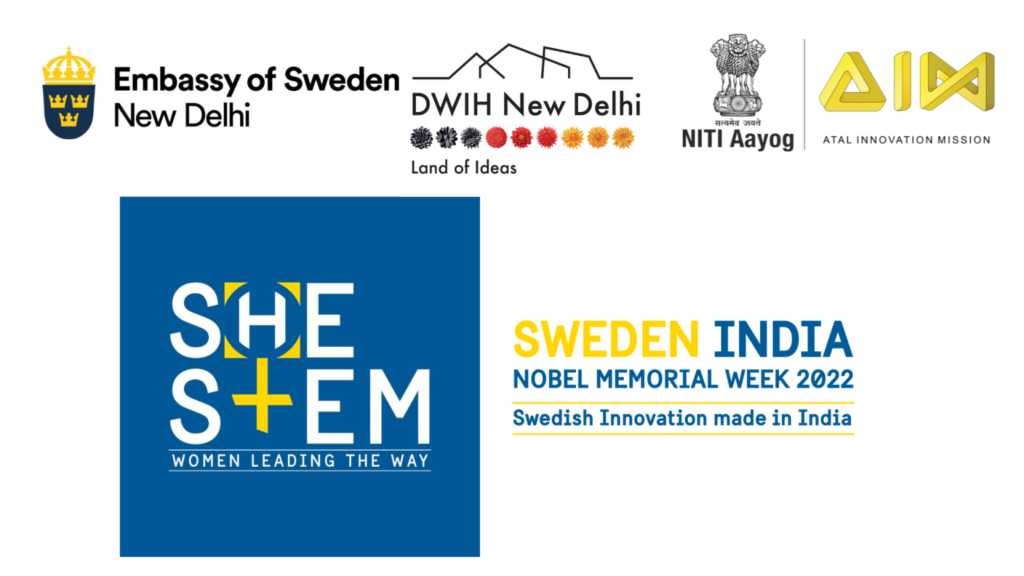 SHE STEM 2022 began with a musical performance by the students of Darbari Lal DAV Model School, New Delhi, the host school for SHE STEM 2022, followed by talks, and a panel discussion with women in the fields of STEM and business, including D. Sridevi Annapurna Singh, Director of Council of Scientific and Industrial Research – Central Food Technological Research (CSIR-CFTRI), Ministry of Science and Technology, Government. of India.
Dr. Annapurna Singh has done extensive work in the development of supplementary foods for undernourished children and in studying the impact of protein-rich food on children. She spoke to the audience about the need for women in fields of STEM to bring in their unique perspectives to problem-solving for a sustainable future.
Other participants included Cecilia Oskarsson, Trade, and Invest Commissioner of Sweden to India, who shared her thoughts on the role of diversity in triggering and enabling positive changes for girls and women, Mamta Kumari, co-founder and CEO of Prepbytes, an ed-tech company in India, and Dr. Vasudharani Devanathan, Neurobiologist and Professor of Biology at the Indian Institute of Science Education Research (IISER). Rupali Mehra, Founder of Content People AB moderated the event.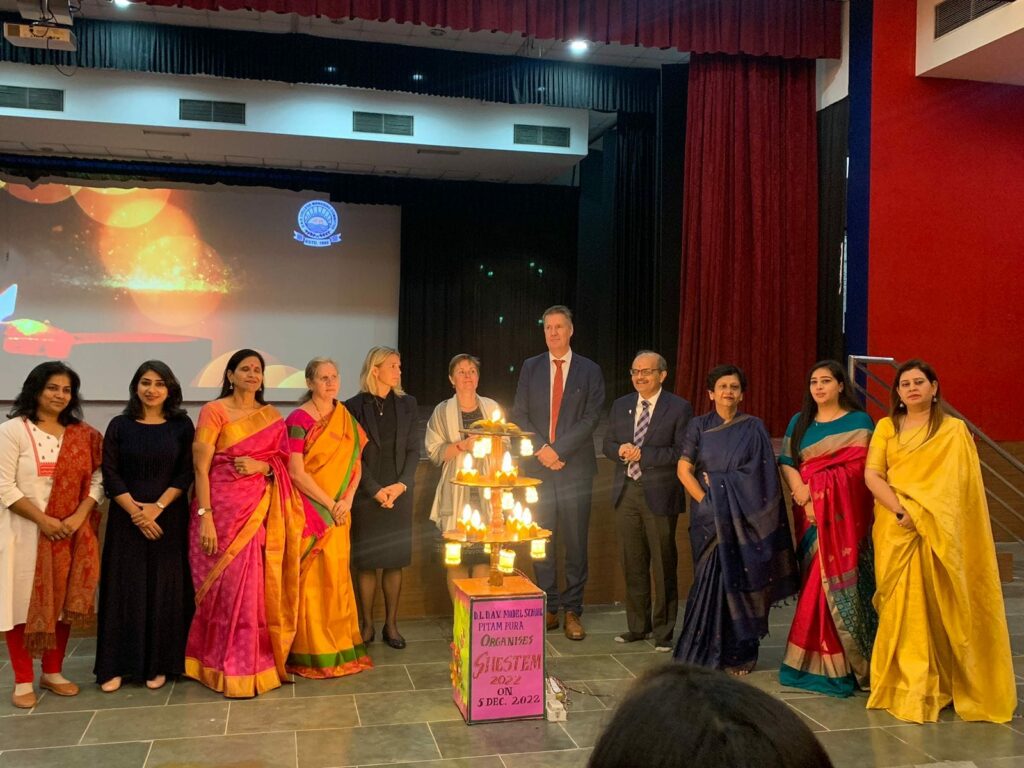 Dr. Per-Arne Wikström, Head of Office of Science & Innovation, Embassy of Sweden in New Delhi said: "When women and girls provide their talent, their knowledge, and their capabilities to science and technology on equal terms with men and boys, then we know that societies prosper and that innovation capacity actually increases. So for us, gender equality is an integrated part and an important aspect of everything that we do. We would like to thank our Indian partners for their support for this very important initiative."
"As Johann Wolfgang von Goethe said, 'who is not curious will not gain knowledge,' so keep your curiosity on, drive your knowledge forward and who knows maybe one or other idea will be implemented," said Dr. Katja Lasch, responsible for Strategy Management at the German Centre for Research and Innovation (DWIH New Delhi) and head of German Academic Exchange Service (DAAD) Regional Office in New Delhi.
Following the success of the Insta-reels Video Challenge in 2021, SHE STEM hosted the #SHESTEM2022 Video Challenge across Instagram, Youtube, Facebook, and Google Drive for students of ages 13 to 17, asking them to imagine themselves in the year 2047, and speak about an innovation of theirs that has helped in tackling climate change. The response was overwhelming with over 930 videos of which 15 were shortlisted. SHE STEM had an extensive jury round of 3 jury teams; Atal Innovation Mission Team led by Dr. Chintan Vaishnav, the Swedish Embassy team, led by Dr. Per-Arne Wikström, and the German Centre for Research and Innovation, represented by Dr. Katja Lasch.
The videos were assessed on the:
Novelty of idea
Clarity of thought and articulation
Sustainability or climate action angle
G. Nivethiga Rani who created a video on how she as a STEM Leader in 2047 had invented a robot that collected and converted biodegradable and non-biodegradable waste into electricity, won the first prize in the video challenge. The second prize was tied between T Shatananda Dhanwantari and Shreya Singh and Nistha Aswal, who participated as a team. Gaurav Hanjoora won third place.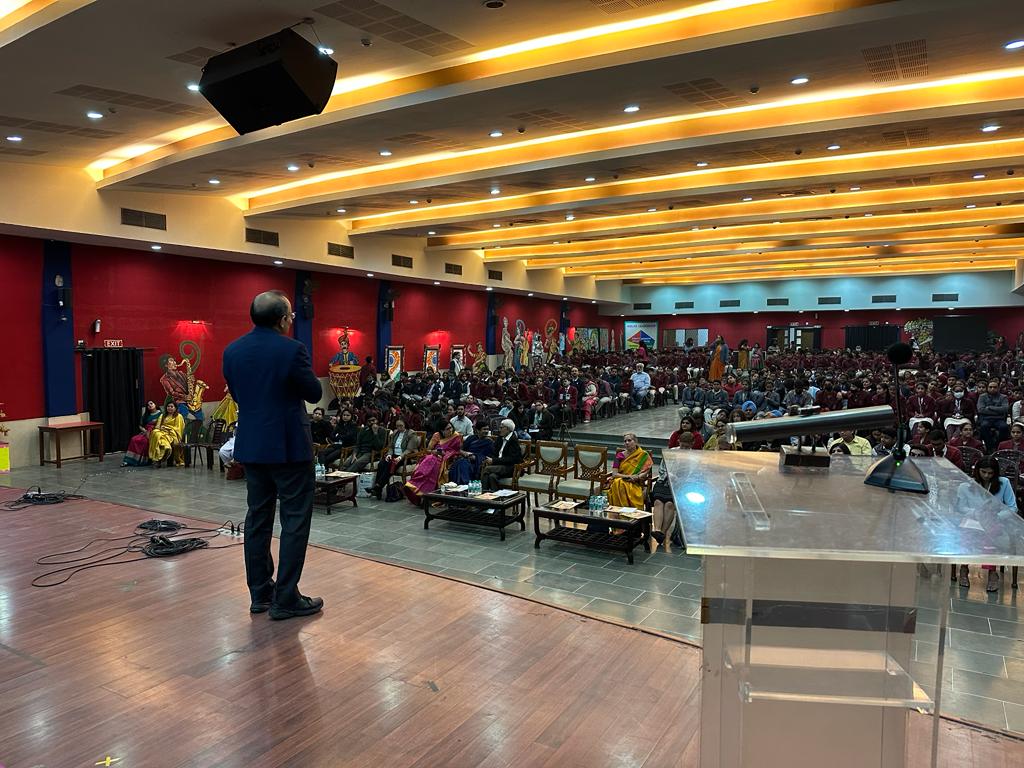 "I congratulate all the winners of the SHE STEM 2022. I have to say what caught my attention was that every single idea was addressing a fundamental constraint confronting us," said Dr. Chintan Viashnav.