Dr. Satya Pal Singh attends G20 Education Ministers' and Joint Ministerial Meeting at Mendoza, Argentina
Dr Satya Pal Singh, MoS, HRD Ministry, India, lead a high-level delegation to the G-20 Education Ministers' Meeting as well as Joint Ministerial Meeting held at Mendoza, Argentina on 5th & 6th September 2018.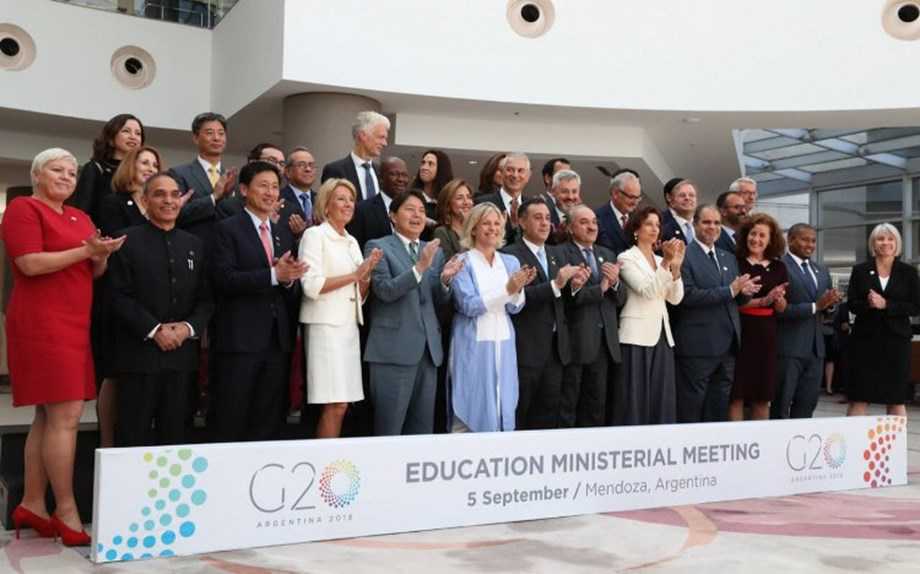 The Minister of State for Human Resource Development, Dr. Satya Pal Singh lead a high-level delegation to the G-20 Education Ministers' Meeting as well as Joint Ministerial Meeting held at Mendoza, Argentina on 5th& 6th September 2018. It was the first-ever meeting of Education Ministers in the history of G-20.
While speaking on the inaugural day in Educational Ministerial meeting, Dr Satya Pal Singh, appreciated and thanked Argentina for hosting an exclusive meeting of Education Ministers for the first time in the history of G20 Summit. He said that Education should be the first and foremost priority area for any society to develop and for any country to flourish. Therefore, it is most appropriate to place education at the center of global agenda.
Dr Singh said that India has been a cradle of civilization and culture since ancient time. In modern time, India without forgetting its ancient wisdom has been making rapid strides in the field of education. He said that Prime Minister Modi has given immense importance to the education and therefore, India, under his initiative, has devised the strategy for its development which has core components of Accessibility, Equity, Quality, Affordability, Accountability, and Employability. He said that education should be 'Child Centric' and it should develop students holistically to make them a good human being first and global citizen later. To translate above philosophy in action, India is designing a new education policy.
He mentioned that India is one of the largest education systems in the world with over 1.53 million schools, 864 Universities and enrolment of about 300 million students. Despite hosting such a large education system, India still needs further expansion to improve accessibility. Dr Singh said in the last 4 years enormous work has been done to achieve the same. He highlighted the several digital initiatives of Modi Government which include India's own MOOCs platform SWAYAM, which has been facilitating and encouraging a large number of students to learn anytime, anywhere. He said a special emphasis has been laid for teachers training by setting up National Resource Centres in 75 specific disciplines for delivering online refresher courses for 1.3 million faculty in higher education institutions.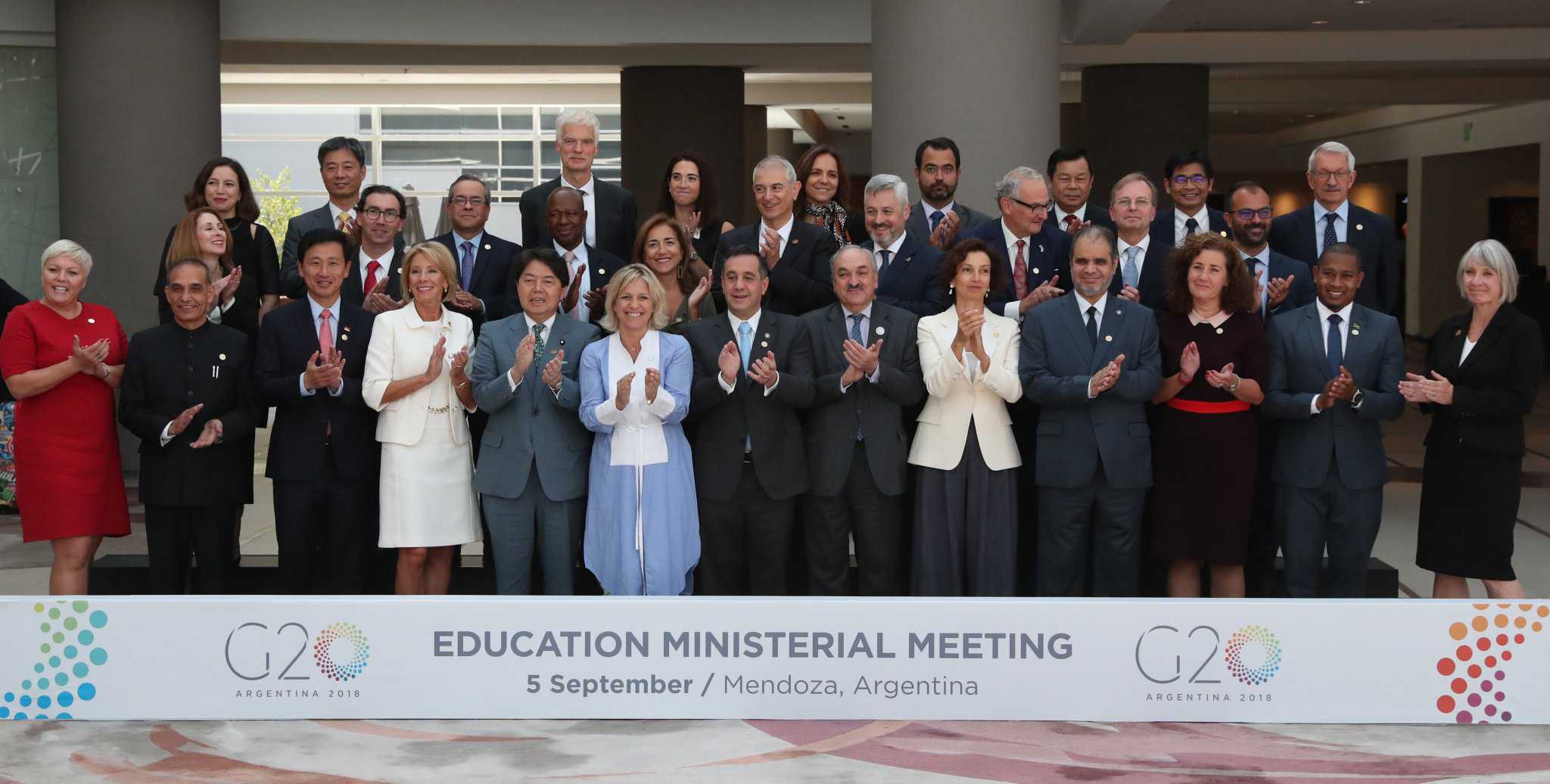 Dr Singh apprised the gathering about the various initiatives of Innovation Index ranking of higher educational institutions, Smart India Hackathon in both software and hardware to find solutions for the problems faced by the Government, Industry and Academia by young undergraduate students, Atal Tinkering Labs in schools and Research Parks in higher education institutions to promote the design thinking and innovation, and joint research projects with international collaboration.
He said that we believe that the education system should not only provide education but should also address the needs of the community directly. To achieve this, Government in India has launched 'Unnat Bharat Abhiyaan' under which higher education Institutions adopt nearby villages and help them by proving technological solutions to their problems.
Dr Singh said that India is a major economy in the World and we fully understand and realize our roles and responsibilities for furthering the cause of education and evolution of human being. He assured India's full support to the agenda of G20 Education Ministers meeting.
With active help of India, G20 Education Ministers' Declaration 2018 was finalized. [Copy attached]
On the second day, Dr Satya Pal Singh addressed the Joint Ministerial Meeting which comprised the Education Ministers and Labor & Employment Ministers of member countries. He said that India enjoys demographic dividend as 52% of its population is below 25 years of age. While it is a unique advantage, it also poses a challenge to utilize them productively towards the development and progress of the country. Realizing this, the Prime Minister of India has launched 'Skill India mission' in 2015 with a view to skilling 400 million youth by 2022. Vocationalization of the education has been undertaken at a large scale. He apprised that National Skills Qualification Framework (NSQF) has been laid down under which learner can acquire the certification for competency needed at any level through formal, non-formal or informal learning, leading toCertificate, Diploma, Advanced Diploma, Degree and further advanced studies and research.
Dr Singh said that G20 is the most appropriate forum for the creation of a collaborative framework where transnational skilling standards are shared with countries.
He ended his address with once again thanking Argentinian Government and G20 Group for affording him an opportunity to showcase India's achievements, concerns and future plans. At the end of the meeting, G20 Joint Education & Labour and Employment Ministers' Declaration 2018 Mendoza Joint Meeting was released.
During G20 Summit of Education Ministers, Dr Satya Pal Singh successfully held bilateral talks with education minister of 9 countries, which included Mr. Lorenzo Fioramonti of Italy, MrYoshimasaHasami of Japan, Prof Thomas Rachel of Germany, Dr DU Zhanyuan of China, Mr Pavel Zenkovich of Russia, Mr Theodore Agnew of UK, Ms Betsy Davos of USA, Mr Ahmed Al Issa of Saudi Arabia, Ms Tina Beaudry Mellor of Canada, and also Senior Director of the World Bank, MrJaime Saavedra.
He showcased the progress made by India in the field of education. He said that while India has a lot to offer, it also desires to learn from other countries to take its education sector to greater height. Dr Singh apprised them about recently launched initiatives of India for international collaboration. He elucidated salient features of Study in India, GIAN (Global Initiatives for Academic Initiatives) and SPARC (Scheme for Promotion of Academic & Research Collaboration). Education Ministers showed keen interests in all these schemes and assured India full cooperation. Italy, China, Japan, and USA also agreed to have an MoU with India. It was decided that further talks may be held to work out more details to develop roadmap for further collaboration. Dr Satya Pal Singh assured them that India will provide all support in their endeavor for bilateral collaboration.
The two meetings included Ministers of Education and Ministers for Labour and Employment from member countries as well as representatives of International Organizations like the World Bank, UNESCO.
Click here for G20 Education Ministers' Declaration 2018
Click here for G20 Joint Education & Labour and Employment Ministers' Declaration 2018
Photos courtesy – Twitter / g20org
Oxford University Press India releases early-year solutions aligned with National Curriculum Framework for Foundational Stages (NCF-FS) and NEP 2020
The flagship OUP titles My Learning Train (pre-primary and primary), Oxford Advantage Little Champ (blended product for beginners and levels 1&2) and New Enjoying Mathematics (grades 1,2) emphasise interactivity-oriented approach conforming to the National Curriculum Framework for Foundational Stages 2022.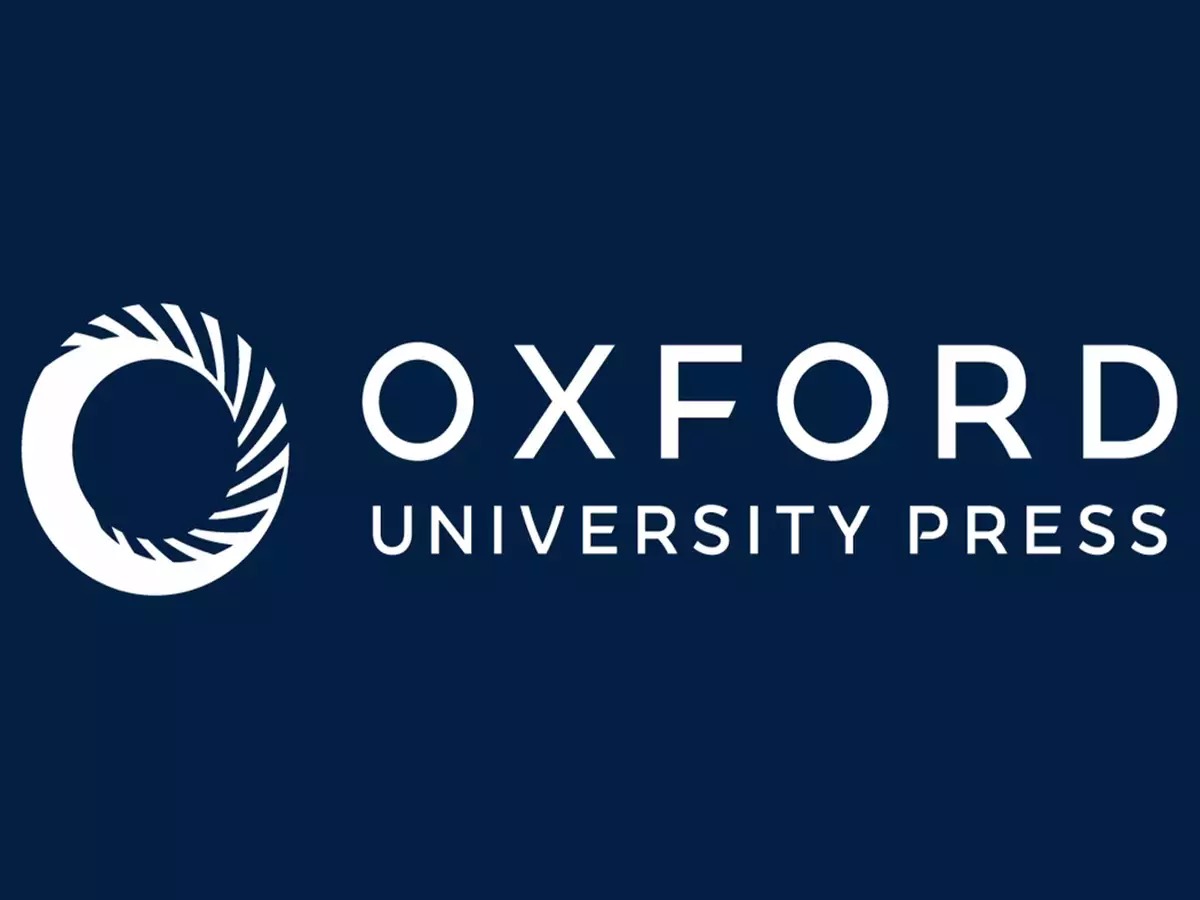 Oxford University Press India (OUP), a department of the prestigious University of Oxford, has released its early-year range of blended solutions conforming to the National Curriculum Framework 2022 for Foundational Stages (NCF-FS) based on the recommendations of the National Education Policy (NEP) 2020.  A leader in the K-8 education segment in India, OUP is one of the first solution providers to launch NCF-FS aligned series of schoolbooks, workbooks and blended products.
The newly designed series of blended products are based on the recommendations of NCF-FS for a seamless developmental continuum for children between the age groups of 3-8 covering Early Childhood Care and Education of the first three years and classes 1 and 2, with teachers as torch bearer of this change. Transitioning to the new curricular and pedagogical structure, the products are available in print and digital (blended) formats to be deployed by the partner schools in the upcoming academic session 2023-24.
Releasing India's first series of NCF-FS aligned solutions, Sumanta Datta, Managing Director, Oxford University Press India, said, "OUP has been instrumental in providing research and pedagogy based high-quality content to the learners. In the last eleven decades of our presence in India, OUP has been trusted for providing meaningful content, learning resources and for extending support to school teachers and parents to offer holistic learning. We welcome the National Curriculum Framework for the Foundational Stage (NCF-FS) and assure that our products would empower teachers and educators to implement the objectives of NEP2020 while incorporating 21st century skills of communication, critical thinking, creativity and collaboration through many of its features."
About the newly released blended solutions:
Oxford Advantage Little Champ is a blended product, available both in print and digital formats.  It follows theme-based approach to help children achieve foundational literacy and numeracy and build general awareness about their surroundings.  For beginners, and levels 1 and 2, Little Champ uses age-appropriate text and illustrations for visual appeal, audio-visuals and storytelling to introduce letters in a fun way, number rhymes for numeral recognition, augment-reality enabled colouring sheets, visual arts and more. Following NCF's five steps learning process Panchaadi, OUP's Little Champ is mapped to the five domains of physical development, socio-emotional and ethical development, cognitive development, language and literacy development.
The interactive training series My Learning Train introduces teachers to Kinolearn and Kinophonics activity-based methodologies developed in India by the author Sonia Relia.  Using easily accessible resources across different regions, this series brings treasure bogies of activities, resource books, workbooks, stories, rhymes, folk tools, rhythms and music, art, games, templates, extended story banks with bilingual stories, flashcards, boardgames, worksheets, finger puppets, posters and much more that help children to comprehend and develop skills across all learning domains and learning styles. It focuses on inherent skill development and learning-by-doing and uses activities to introduce concepts and reinforce learning.
OUP also recently revised its bestselling Mathematics series

–

New Enjoying Mathematics to cover all five levels of the Foundational Stage (3 years of pre-primary, along with grades 1 and 2). The series covers all maths-specific competencies listed in the NCF for the foundational stage.  The series author Aashalata Badami deploys ELPS method (E-experience with concrete objects, L-language, P-picture, S-symbol) for concept-building and incorporates an activity-oriented approach, which aims to remove maths phobia from the minds of young learners. The series emphasises on the cognitive, creative, and physical development of children, using a variety of tools to connect ideas with their immediate world and interests.
The National Curriculum Framework for Foundational Stage (NCF-FS), released in October 2022 marks a paradigm shift in our understanding of education.  It sets clear guidelines towards play and activity-based learning rooted in Indian ethos. NCF-FS recommends a seamless developmental continuum for children between the age groups of 3-8 covering early childhood care and education for the first three years and classes 1 and 2, with teachers as torchbearers of this change.
***
About Oxford University Press
Oxford University Press (OUP) is a department of the University of Oxford. It further affirms the University's objective of excellence in research, scholarship, and education by publishing worldwide. OUP is the world's largest university press with the widest global presence. It publishes in many countries, in more than 40 languages, and in a variety of formats – print and digital. OUP products cover an extremely broad academic and educational spectrum, and it aims to make content available to users in a format that suits them best.
OUP celebrates 110 years of its presence in India. Branching out from publishing – OUP India has emerged as an integrated education services provider.  OUP products cover an extremely broad academic and educational spectrum; publishing for all audiences – from pre-school to secondary level schoolchildren; students to academics; general readers to researchers; individuals to institutions.
Learn more about OUP at www.india.oup.com