Education has been a continuing commitment of the House of Mewar in Udaipur
With the passage years and decades, the commitment of the House of Mewar towards education and educational institutions has only grown. With the blessings of the Supreme Lord of Mewar Parameshwaraji Maharaj Shree Eklingnath ji, I hope I will be able to do my best in the domain of education…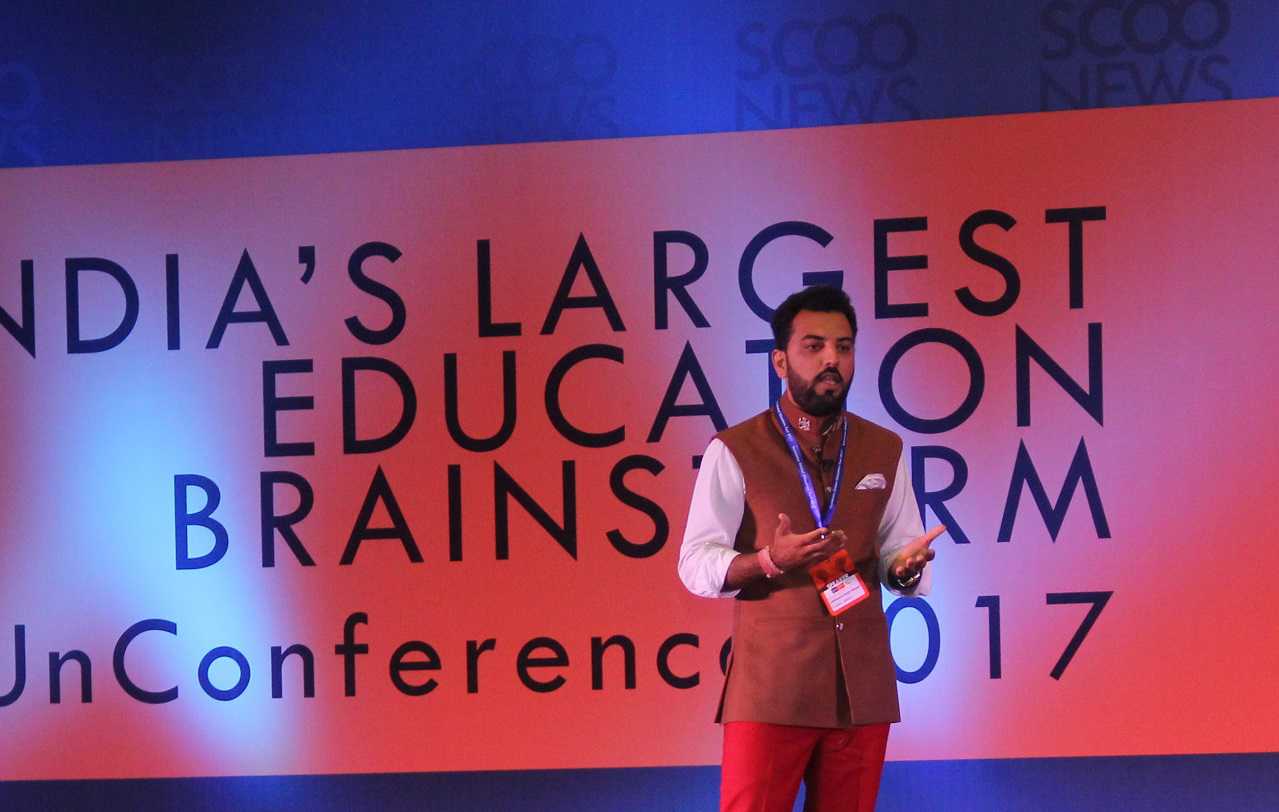 I have a firm belief in the power of 'Now'.
I live in the present. Yet I am conscious of our age-old legacies and responsibilities. Education has been a continuing commitment of the House of Mewar in Udaipur.
Let me begin with 1974 and the platforms built by my grandfather, His Late Highness Maharana Bhagwat Singhji, on which we have continued the trajectory of our developmental activities.
Maharana Mewar Public School (MMPS) was established under the aegis of Maharana Mewar Charitable Foundation and it has been evolving as a dynamic institution with every passing year. Today I am happy to share with readers that it compares favourably internationally in the field of education.
In 2015-16 MMPS was conferred several prestigious awards, including those from the British Council, UK. It has been honoured with the 'Best School Award' from digital Learning and Education World magazines for three consecutive years. The school has hosted 'World Music Festival'; its 28-piece Brass Band and full Bag Pipe Band occupies pride of place.
As you would have guessed, at MMPS we have given equal emphasis on the arts and crafts, sports and music, travel and exposure to the real world. Education, I believe, is incomplete without imbibing these skills and experiences. MMPS is aware of its role in involving parents not only in the education system at school but also in all round development of society. MMPS is sensitizing parents as active stakeholders in supporting holistic education for their wards. The school does not ignore the vital/ critical aspects of faculty motivation and exposure. MMPS is continuously facilitating and making available the support and providing adequate infrastructure to create exemplary role models among members of faculty.
Recently the MMPS Principal Mr Sanjay Datta led a team to Australia under the Rajasthan Educators Program (REP). The team was exposed to contemporary learning processes and got deeper insights into global educational trends. They are now implementing their learnings for the benefit of our students and parents alike.
The dynamic evolution of Maharana Mewar Public School, as a modern educational institution, is a shining example of the transformation achieved by the former Royal State of Mewar, Udaipur. In the 21st century, the former Royal House has comprehensively integrated itself into the mainstream of democratic and independent India. At the same time, it is contributing to major societal and economic developmental programmes of both the State and Central governments. Through education and tourism-related ventures, new opportunities for growth and development are being harnessed for the benefit of the local communities. Employment and livelihood generation, increased household incomes and the betterment of the quality of lives of the people are some of the tangible results from the trajectory of this growth.
Focus on Education in Udaipur:
Over the last 150 years, education and the establishment of educational institutions have been a priority focus of the Maharanas of Mewar. Few would remember that in the early 1870s, Maharana Shambhu Singh gave paramount importance to education. Though not formally educated himself, he was the first to set up a school for girls and thus promoted educational opportunities for all.
Through the 1880s to 1940s, every generation of the Maharanas contributed to the growth of education: high schools, universities and institutes were set up during the respective reign of Maharana Fateh Singh and Maharana Bhupal Singh.
A major contribution was made by Maharana Fateh Singhji towards the establishment of the Banaras Hindu University. Similarly grants to Mayo College, Ajmer and other prestigious centres of education were routinely made.
In July 2016, the Government Girls' Senior Secondary School, formerly known as Shambhu Ratna Pathshala, Jagdish Chowk, Udaipur was restored and extensive repairs were undertaken by the Maharana of Mewar Charitable Foundation (MMCF).
The school was constructed during the reign of Maharana Shambhu Singh, the 71st Custodian of The House of Mewar (r. 1861 – 1874 AD). The school was established in 1864 AD at Jagdish Chowk, Udaipur. Presently it is administered by the District Education Officer (Secondary), Udaipur under the Directorate of Education, Government of Rajasthan, Bikaner. Presently 500 girls are studying in the school from Class IX to XII. Maharana of Mewar Charitable Foundation (MMCF) is fully committed towards giving the 150-year old school a new look. As the nodal organisation for the restoration, MMCF is utilising its in-house technical and financial resources to complete the project, not charging any fee for the works being undertaken for the school. However, MMCF expects an acknowledgment for its contribution in arranging and executing this project to be placed on record and also displayed on the premises. The work is being undertaken in two phases: Outer facade and two classrooms; Other classrooms and Hall.
With the passage years and decades, the commitment of the House of Mewar towards education and educational institutions has only grown. With the blessings of the Supreme Lord of Mewar Parameshwaraji Maharaj Shree Eklingnath ji, I hope I will be able to do my best in the domain of education in the years to come.
About the Author:
Lakshyaraj Singh Mewar is a scion of the 1500 year-old House of Mewar in Udaipur. He serves as Trustee – Vidyadan Trust, Trustee – Maharana of Mewar Charitable Foundation, Executive Director – Lake Palace Hotels & Motels Pvt. Ltd., Executive Director – Historic Resorts Hotels Pvt. Ltd. and President – Maharana Pratap Smarak Samiti.
This article was originally published in the Anniversary (August 2017) issue of ScooNews magazine. Subscribe to ScooNews Magazine today to have more such stories delivered to your desk every month.
New Age Instructional Techniques
Traditional pedagogical techniques, based on a teacher explaining a topic and students taking notes, may still be helpful occasionally. Still, education today revolves more around encouraging the students to awaken their curiosity and desire to learn.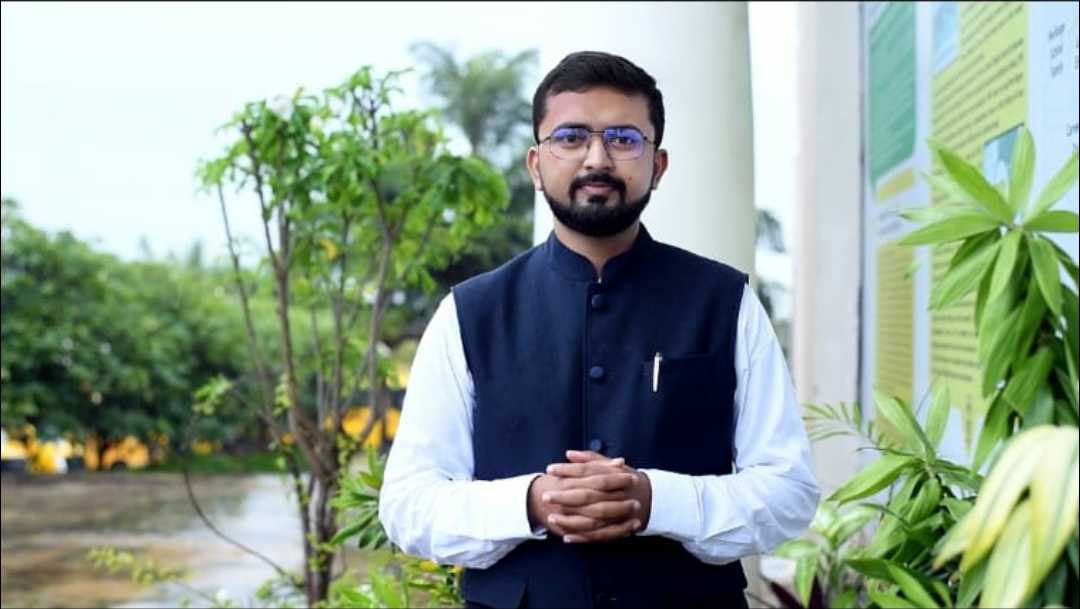 Education and its purposes have evolved over time. The meaning of 'knowing' has changed from remembering and repeating information to finding and applying it. Education helps students identify their critical purpose in life. It is really a tool to enable young minds to become lifelong learners. It empowers them to be able to tackle any challenge that life throws at them.
The purpose of being an educator is to make the world a better place. Where people are empathizing, caring, and capable of understanding each other. The prime objective of education is to nurture the leaders of tomorrow. To impart quality knowledge and learning so that the young generation becomes responsible and future global leaders and citizens.
Advanced research in education philosophy and brain science has had a tremendous impact on instructional strategies for the classroom. As a result, the educational paradigm has seen a transitional shift in instructional strategies over the past few years. Educators now are required to step out of their comfort zone of the traditional mode of teaching confined to classrooms.
Teachers are now bound to integrate the new instructional strategies to make a mark in the educational arena. A number of different teaching techniques have emerged during this transition and due to this change in education. Some of the research-backed pedagogical practices that are appropriate for 21st-century classrooms are:
Reciprocal Teaching:
Reciprocal teaching is a method in which students in small groups predict, clarify, question, and summarize a scaffolded reading comprehension. It is similar to a small group of students sitting in circles and using a communal constructivism approach to making meaning. Here each student takes the role of both learner and teacher within the group. This technique allows the students to develop a shared understanding of the text and supports the students who find it difficult to comprehend complex texts.
Student-generated questions :
This technique allows students to work individually or collaborate with peers to generate their own set of questions based on Bloom's Taxonomy template. This technique enables students to go through a rigorous thinking process of divergent and convergent thinking that ultimately ends with a reflection-based task to summarize their learning.
Higher-order thinking questions:
This technique of instructional learning is a must-have in every classroom. Critical thinking is essential as it allows students to apply the knowledge to a context different from the one that was initially learned. Using this strategy and adding cases and real-life situations to these questions allows children to develop relevance and motivation.
Reflection questions:
Metacognition – the science of thinking about learning is a potent tool that should be used in every classroom. This allows children to strengthen their understanding and retain the information for a longer period of time. Questions like the muddiest point today? What were my three takeaways from the last 30 minutes? How would I use this learning to make my day better? And many more allow students to reflect on their learning and evolve themselves as lifelong learners.
Taking a constructivist approach, these techniques or strategies allow the learners to accommodate and assimilate knowledge. When a teacher uses group work he/she is leveraging the true nature of learning. This collective activity allows and enables the students to find relevance in the learning environment. Moreover, it will enable learners to have agency over their learning by modeling a real-world situation. Often when a teacher starts using collaborative approaches, various reasons like unequal participation deter it. The classroom space dons a chaotic look, and the teacher has no control. All these have to be minutely dealt with by developing as a facilitator rather than a sage on the stage. Working in groups allows children to develop essential life skills like empathy, compassion, and critical thinking.
Traditional pedagogical techniques, based on a teacher explaining a topic and students taking notes, may still be helpful occasionally. Still, education today revolves more around encouraging the students to awaken their curiosity and desire to learn.
About the author:
Siddharth Rajgarhia is Chief learner and Director at Delhi Public School Nashik, Varanasi, and Lava Nagpur. Having 10 years of experience in leading schools. He is an avid Mindfulness practitioner and believes in lifelong learning