Education Minister Replies To The Discussion On Demand For Grants
NEP is national, international, impactful, interactive, innovative and inclusive and is based on firm foundations of equity, quality and accessibility – Education Minister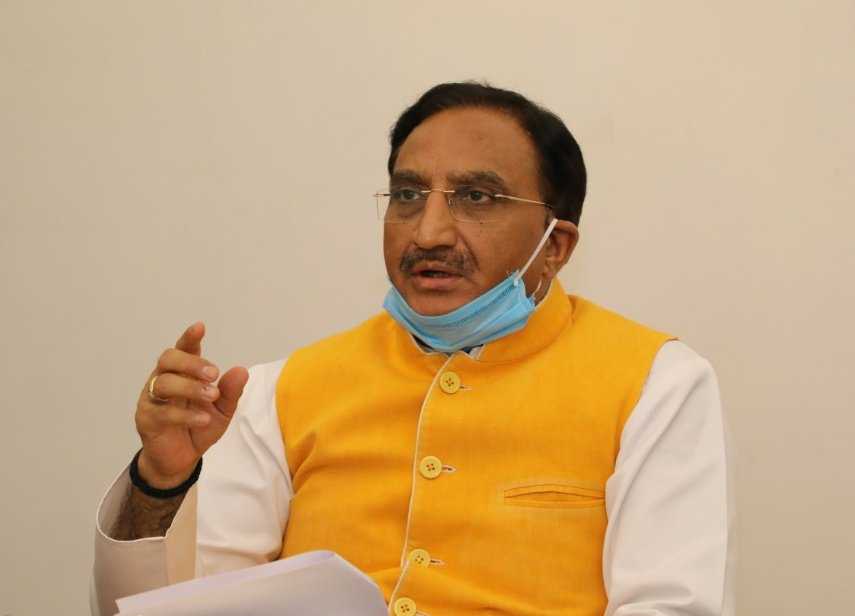 Union Education Minister Shri Ramesh Pokhriyal 'Nishank' replied to the discussion on demand for Grants of Ministry of Education for Year 2021-22, in LokSabha on 16 March 2021.
Speaking on National Education Policy 2020, Union Minister said NEP will build strong foundations for an Atmanirbhar Bharat and help India claim its status as a Vishwaguru. ShriPokhriyal emphasized that NEP was formulated after holding broad base and wider consultations with every stakeholder including teachers, students, academicians, parents and students among others.
The Minister said that NEP is national, international, impactful, interactive, innovative and inclusive and is based on firm foundations of equity, quality and accessibility. He spoke about features of NEP 2020 which includes imparting vocational education from class 6 onwards, Progress Card in place of report card, 5+3+3+4 structure, multidisciplinary education with easy entry/exit options and academic bank of credit. Shri Pokhriyal also added that several countries have acknowledged NEP as the biggest reform of the world.
Speaking on the Budget allocation for Education for year 2021-22, Shri Pokhriyal said that for Department of School Education and literacy, total budget allocation in BE 2021-22 is Rs 54873.66 crore, which is an increase of Rs 2,684.59 crore as compared to RE Budget allocation in 2020-21. For Department of Higher Education, the total Budget allocation in BE 2021-22 is Rs. 38350.65crore, which is an increase of Rs. 5450.65 crore as compared to RE Budget allocation for the year 2020-21. Speaking about Government's impetus to boosting research and innovation, Minister mentioned about National Research Foundation. He also said that there is a shift from package culture to patent culture among students now.
Enumerating initiative and efforts taken by the government to ensure continuity of education during challenging times of covid, Shri Pokhriyal said education was provided via Online and Digital mediums through Swayam, Swayam Prabha, E Pathshala, DIKSHA. He also mentioned that Manodarpan Portal was launched to provide 24*7 counselling services to the students. Board Exams and competitive exams (JEE and NEET) were conducted successfully, he added.
Minister also highlighted that in year 2019-20, 8.19 lakh students were being provided education through IGNOU, while the figure was 3.98 lakh students in year 2013-14. Number of Research Scholars in Higher Education in the year 2019-20 stood at 2.02 lakhs while it was 1.07 lakh in year 2013-14, he added.
GD Goenka's Shooting Championship 2023 to Honour the legacy of Abhinav Bindra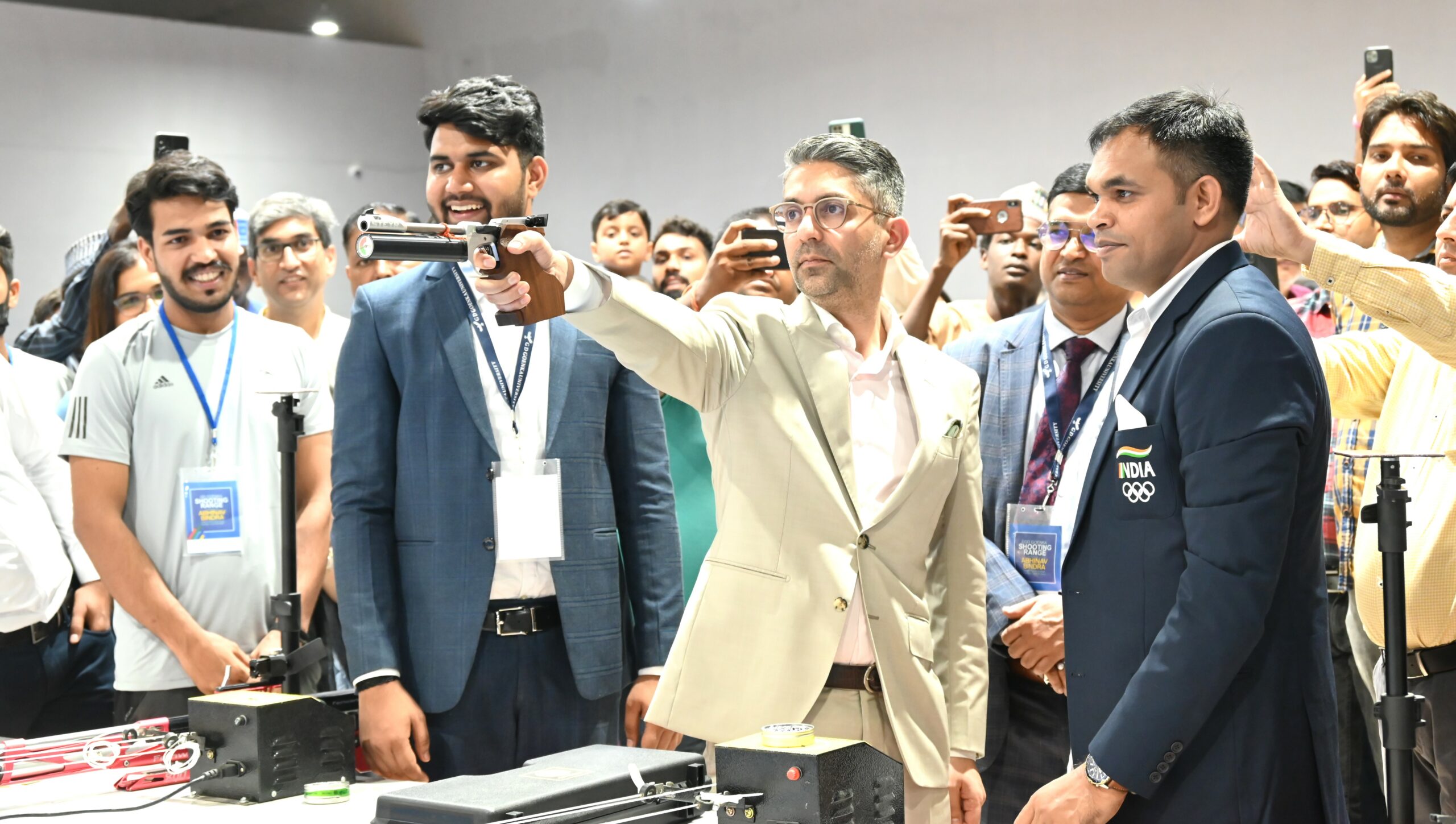 GD Goenka University is excited to introduce the inaugural Gayatri Devi Goenka Memorial Shooting Championship, a remarkable event that underscores the university's unwavering commitment to nurturing sports excellence and paying tribute to the exceptional sharpshooters from all corners of India. Set to be held from September 26 to September 29, 2023, at the GD Goenka Shooting Range featuring 25 professional lanes, this championship is poised to become one of the nation's most prestigious shooting competitions and will be conducted using Electronic Scoring Target System (EST).
This championship serves as a testament to promoting sportsmanship and fostering the talents of both emerging and seasoned shooters. With participation from over 500 competitors hailing from across India, the event promises to be a grand spectacle, celebrating the passion and precision of shooters who have honed their craft to perfection.
Notably, this championship holds particular significance as it pays homage to Abhinav Bindra, India's first individual Olympic gold medalist. The GD Goenka Shooting Range, dedicated in his honor in 2022, stands as a guiding light for aspiring shooters, offering world-class facilities and expert guidance to nurture their talents.
During the inauguration, Abhinav Bindra expressed his thoughts, stating, "I extend my heartfelt congratulations to GD Goenka for the remarkable facilities they have established and the emphasis they place on sports across their educational institutions. I am confident that the students will achieve remarkable success in various tournaments, but more importantly, they will imbibe the values that sports instill in us."
Nipun Goenka, Managing Director of GD Goenka Group, aptly remarked, "The Gayatri Devi Goenka Memorial Shooting Championship transcends mere competition; it's a celebration of the essence of sportsmanship, camaraderie, and unwavering dedication. We take immense pride in providing a platform for India's talented marksmen and markswomen to shine, and we firmly believe that this championship will serve as an inspiration to a new generation of shooting enthusiasts."