Implementation Of New Education Policy
As per National Education Policy 2020, implementation of the Policy requires multiple initiatives and actions, which will have to be taken by multiple bodies in a synchronized and systematic manner
A number of action points/activities for implementation in school education as well as higher education are mentioned in the National Education Policy 2020 which inter-alia include following:-
Ensuring Universal Access at All Levels of schooling from pre-primary school to Grade 12;

Ensuring quality early childhood care and education for all children between 3-6 years;

Introducing New Curricular and Pedagogical Structure (5+3+3+4);

Ensuring no hard separations between arts and sciences, between curricular and extra-curricular activities, between vocational and academic streams;

Establishing National Mission on Foundational Literacy and Numeracy;

Emphasis on promoting multilingualism and Indian languages; The medium of instruction until at least Grade 5, but preferably till Grade 8 and beyond, will be the home language/mother tongue/local language/regional language.

Assessment reforms – Introducing Board Exams on up to two occasions during any given school year, one main examination and one for improvement, if desired;

Setting up of a new National Assessment Centre, PARAKH (Performance Assessment, Review, and Analysis of Knowledge for Holistic Development);

Equitable and inclusive education – Ensuring special emphasis to be given on Socially and Economically Disadvantaged Groups(SEDGs);

Establishing a separate Gender Inclusion fund and Special Education Zones for disadvantaged regions and groups;

Robust and transparent processes for recruitment of teachers and merit based performance;

Ensuring availability of all resources through school complexes and clusters;

Setting up of State School Standards Authority (SSSA);

Providing Exposure of vocational education in school and higher education system;

Increasing GER in higher education to 50%;

Introducing Holistic Multidisciplinary Education with multiple entry/exit options;

Introducing Common Entrance Exam for Admission to HEIs to be offered by NTA;

Establishment of Academic Bank of Credit;

Setting up of Multidisciplinary Education and Research Universities(MERUs);

Setting up of National Research Foundation(NRF);

Framing 'Light but Tight' regulation;

Setting up of single overarching umbrella body for promotion of higher education sector including teacher education and excluding medical and legal education- the Higher Education Commission of India (HECI)-with independent bodies for standard setting- the General Education Council; funding-Higher Education Grants Council (HEGC); accreditation- National Accreditation Council (NAC); and regulation- National Higher Education Regulatory Council (NHERC);

Expansion of open and distance learning to increase GER.

Internationalization of Education.

Professional Education will be an integral part of the higher education system. Stand-alone technical universities, health science universities, legal and agricultural universities, or institutions in these or other fields, will aim to become multi-disciplinary institutions.

Teacher Education – Introduction of 4-year integrated stage-specific, subject- specific Bachelor of Education.

Establishing a National Mission for Mentoring.

Creation of an autonomous body, the National Educational Technology Forum (NETF) to provide a platform for the free exchange of ideas on the use of technology to enhance learning, assessment, planning, administration. Appropriate integration of technology into all levels of education.

Achieving 100% youth and adult literacy.

Introducing multiple mechanisms with checks and balances to combat and stop the commercialization of higher education.

All education institutions will be held to similar standards of audit and disclosure as a 'not for profit' entity.

The Centre and the States will work together to increase the public investment in Education sector to reach 6% of GDP at the earliest.

Strengthening of the Central Advisory Board of Education to ensure coordination to bring overall focus on quality education.

Ministry of Education: In order to bring the focus back on education and learning, it may be desirable to re-designate MHRD as the Ministry of Education (MoE).
A detailed consultation process with various stakeholders including educationists have been held before and after announcement of National Education Policy 2020. Suggestions have been invited from States / UTs Government and also from other stakeholders through MyGov platform. Department of School Education & Literacy has constituted subject-wise/theme-wise implementation committees of experts for implementation of National Education Policy 2020. Similarly, UGC and AICTE have also constituted Expert Groups on various themes of higher education sector for formulation of Implementation Plan of National Education Policy.
As per National Education Policy 2020, implementation of the Policy requires multiple initiatives and actions, which will have to be taken by multiple bodies in a synchronized and systematic manner. Therefore, the implementation of this Policy will be led by various bodies including Ministry of Education, CABE, Union and State Governments, education-related Ministries, State Departments of Education, Boards, NTA, the regulatory bodies of school and higher education, NCERT, SCERTs, schools, and HEIs. Since Education is in the concurrent list of Constitution of India, hence, State/UT Government will play a vital role in the implementation of the National Education Policy. Ministry of Education has communicated to all States/UT Governments for taking steps for implementation of NEP 2020. In this direction, Ministry of Education had organised 'Shikshak Parv' from 8th September to 25th September, 2020 to deliberate on various themes and implementation of NEP 2020 aimed at eliciting suggestions. Ministry had also organised a Conference of Governors on "Role of National Education Policy in Transforming Higher Education". In the conference, Governors and Lt. Governors of State and Union Territories, Education Minister of State and UTs, Vice Chancellors of State Universities and other dignitaries participated. Majority of states have taken steps toward implementation of NEP 2020. Further, Ministry and other implementing agencies under its purview have started taking initiatives towards implementation of NEP 2020.
The information was given by the Union Minister for Education, Shri Ramesh Pokhriyal 'Nishank' in a written reply in the Lok Sabha on 22 March 2021.
International Baccalaureate Experiences 31% Surge in Authorized IB World Schools Across India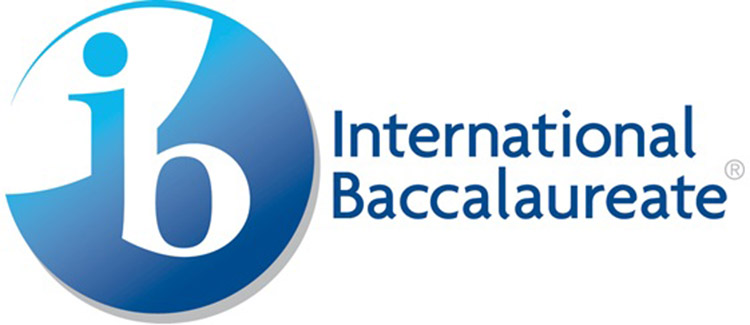 The International Baccalaureate (IB), a global educational foundation headquartered in Switzerland, reports substantial growth over the past five years in India. The surge, amounting to a 31% increase in authorized IB World Schools, reflects the growing preference for IB programs among schools nationwide. According to Haif Bannayan, the Global Director of Business Development at IB, the organization offers four comprehensive programs for students aged 3-19: the Primary Years Programme (PYP), Middle Years Programme (MYP), Diploma Programme (DP), and Career-Related Programme (CP).
As of 2023, there are now 226 authorized IB World Schools across India, collectively delivering 378 authorized IB programs. This breakdown includes 138 schools offering PYP, 59 schools providing MYP, 155 schools delivering DP, and 26 schools offering CP. However, the current distribution of IB World Schools remains concentrated in metropolitan areas like New Delhi, Gurugram, Mumbai, Kolkata, Bengaluru, and Chennai.
To address this imbalance and make IB education more accessible and affordable nationwide, the Delhi Board of Secondary Education (DBSE) collaborated with IB as part of Delhi's educational reforms under Arvind Kejriwal. In August 2021, they signed a Memorandum of Understanding to introduce IB programs in 30 government schools in Delhi. This initiative aims to encourage more schools to adopt the IB curriculum in the future.
Recognizing the evolving educational landscape in India, IB is actively collaborating with Indian institutions and educational authorities to extend its framework to students from diverse backgrounds and regions. Haif Bannayan expressed eagerness for ongoing dialogues with leaders to facilitate the delivery of high-quality, globally-oriented education to an even greater number of students.
The Diploma Programme (DP) offered by IB stands out globally, consistently aligning with or surpassing international standards, as indicated by the DP Country Alignment Study 2023. The study emphasizes the adaptability of DP courses to diverse national contexts, showcasing their seamless integration. Furthermore, it underscores the meticulous crafting of DP curricula to facilitate substantial depth and breadth of learning, illustrating their rigor and comprehensive educational value.
Bannayan highlighted the IB's acclaim for its emphasis on languages and global principles, coupled with a consideration of students' cultural backgrounds. This approach fosters a profound comprehension of the world, shaping graduates into multilingual thinkers poised to make a positive impact on a global scale.