Implementation Of New Education Policy
As per National Education Policy 2020, implementation of the Policy requires multiple initiatives and actions, which will have to be taken by multiple bodies in a synchronized and systematic manner
A number of action points/activities for implementation in school education as well as higher education are mentioned in the National Education Policy 2020 which inter-alia include following:-
Ensuring Universal Access at All Levels of schooling from pre-primary school to Grade 12;

Ensuring quality early childhood care and education for all children between 3-6 years;

Introducing New Curricular and Pedagogical Structure (5+3+3+4);

Ensuring no hard separations between arts and sciences, between curricular and extra-curricular activities, between vocational and academic streams;

Establishing National Mission on Foundational Literacy and Numeracy;

Emphasis on promoting multilingualism and Indian languages; The medium of instruction until at least Grade 5, but preferably till Grade 8 and beyond, will be the home language/mother tongue/local language/regional language.

Assessment reforms – Introducing Board Exams on up to two occasions during any given school year, one main examination and one for improvement, if desired;

Setting up of a new National Assessment Centre, PARAKH (Performance Assessment, Review, and Analysis of Knowledge for Holistic Development);

Equitable and inclusive education – Ensuring special emphasis to be given on Socially and Economically Disadvantaged Groups(SEDGs);

Establishing a separate Gender Inclusion fund and Special Education Zones for disadvantaged regions and groups;

Robust and transparent processes for recruitment of teachers and merit based performance;

Ensuring availability of all resources through school complexes and clusters;

Setting up of State School Standards Authority (SSSA);

Providing Exposure of vocational education in school and higher education system;

Increasing GER in higher education to 50%;

Introducing Holistic Multidisciplinary Education with multiple entry/exit options;

Introducing Common Entrance Exam for Admission to HEIs to be offered by NTA;

Establishment of Academic Bank of Credit;

Setting up of Multidisciplinary Education and Research Universities(MERUs);

Setting up of National Research Foundation(NRF);

Framing 'Light but Tight' regulation;

Setting up of single overarching umbrella body for promotion of higher education sector including teacher education and excluding medical and legal education- the Higher Education Commission of India (HECI)-with independent bodies for standard setting- the General Education Council; funding-Higher Education Grants Council (HEGC); accreditation- National Accreditation Council (NAC); and regulation- National Higher Education Regulatory Council (NHERC);

Expansion of open and distance learning to increase GER.

Internationalization of Education.

Professional Education will be an integral part of the higher education system. Stand-alone technical universities, health science universities, legal and agricultural universities, or institutions in these or other fields, will aim to become multi-disciplinary institutions.

Teacher Education – Introduction of 4-year integrated stage-specific, subject- specific Bachelor of Education.

Establishing a National Mission for Mentoring.

Creation of an autonomous body, the National Educational Technology Forum (NETF) to provide a platform for the free exchange of ideas on the use of technology to enhance learning, assessment, planning, administration. Appropriate integration of technology into all levels of education.

Achieving 100% youth and adult literacy.

Introducing multiple mechanisms with checks and balances to combat and stop the commercialization of higher education.

All education institutions will be held to similar standards of audit and disclosure as a 'not for profit' entity.

The Centre and the States will work together to increase the public investment in Education sector to reach 6% of GDP at the earliest.

Strengthening of the Central Advisory Board of Education to ensure coordination to bring overall focus on quality education.

Ministry of Education: In order to bring the focus back on education and learning, it may be desirable to re-designate MHRD as the Ministry of Education (MoE).
A detailed consultation process with various stakeholders including educationists have been held before and after announcement of National Education Policy 2020. Suggestions have been invited from States / UTs Government and also from other stakeholders through MyGov platform. Department of School Education & Literacy has constituted subject-wise/theme-wise implementation committees of experts for implementation of National Education Policy 2020. Similarly, UGC and AICTE have also constituted Expert Groups on various themes of higher education sector for formulation of Implementation Plan of National Education Policy.
As per National Education Policy 2020, implementation of the Policy requires multiple initiatives and actions, which will have to be taken by multiple bodies in a synchronized and systematic manner. Therefore, the implementation of this Policy will be led by various bodies including Ministry of Education, CABE, Union and State Governments, education-related Ministries, State Departments of Education, Boards, NTA, the regulatory bodies of school and higher education, NCERT, SCERTs, schools, and HEIs. Since Education is in the concurrent list of Constitution of India, hence, State/UT Government will play a vital role in the implementation of the National Education Policy. Ministry of Education has communicated to all States/UT Governments for taking steps for implementation of NEP 2020. In this direction, Ministry of Education had organised 'Shikshak Parv' from 8th September to 25th September, 2020 to deliberate on various themes and implementation of NEP 2020 aimed at eliciting suggestions. Ministry had also organised a Conference of Governors on "Role of National Education Policy in Transforming Higher Education". In the conference, Governors and Lt. Governors of State and Union Territories, Education Minister of State and UTs, Vice Chancellors of State Universities and other dignitaries participated. Majority of states have taken steps toward implementation of NEP 2020. Further, Ministry and other implementing agencies under its purview have started taking initiatives towards implementation of NEP 2020.
The information was given by the Union Minister for Education, Shri Ramesh Pokhriyal 'Nishank' in a written reply in the Lok Sabha on 22 March 2021.
ASER2022 – The 'Asar (impact)' of the Pandemic
The ASER report shows the 'asar (impact)' of the pandemic and years of neglect of early years education.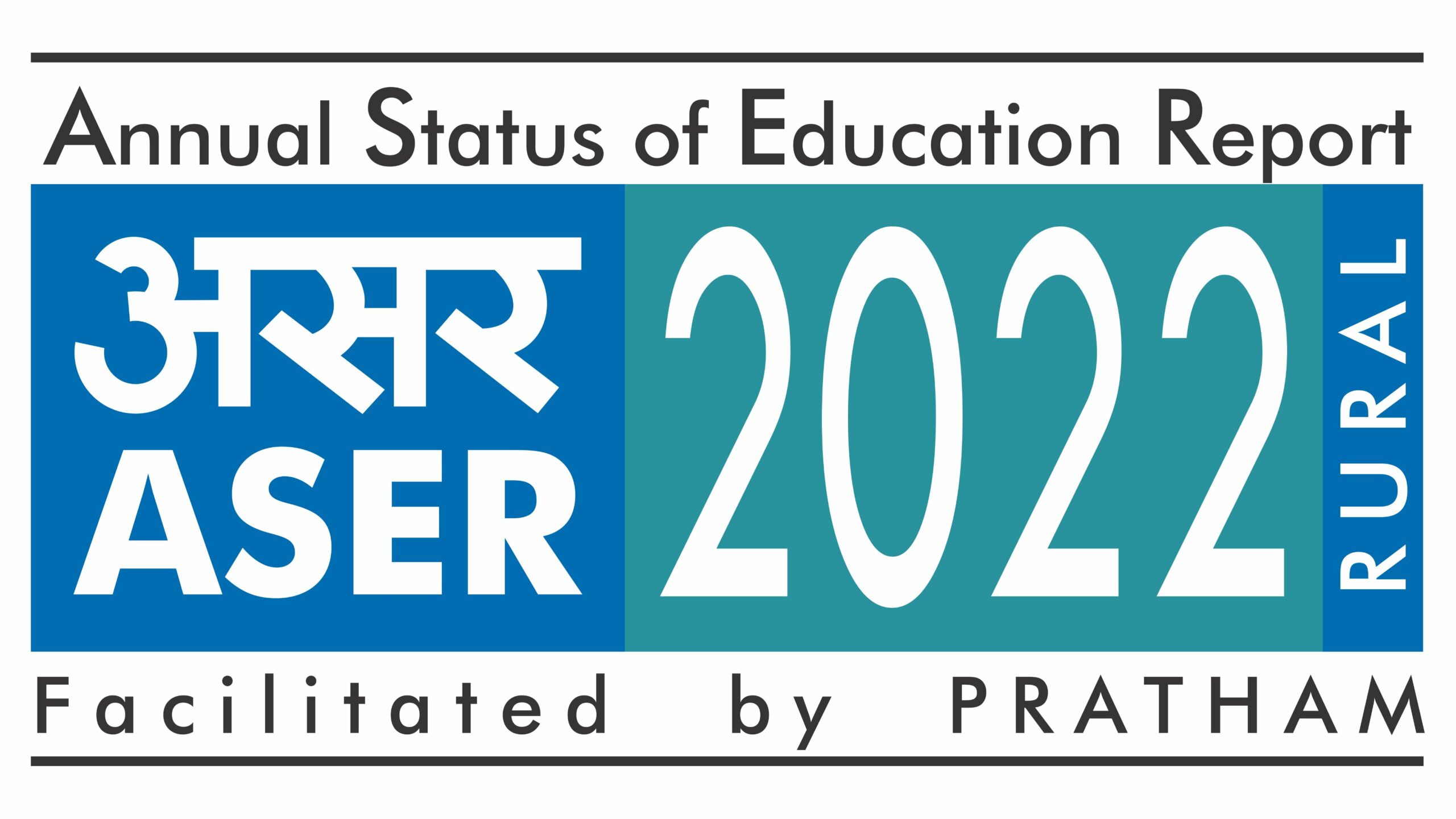 The ASER a very comprehensive report on education outcomes in government schools is out and as usual, the press is lamenting the fact of how children of grade 4 cannot do division or how children of grade 2 cannot read!
Well, what most journalists, parents, and policymakers do not understand is that till the foundation is weak, the building will always have cracks and be structurally unsound!
And that is exactly what is the problem with education in our country, which hopefully will now be rectified with NEP 2020 and NCF 2022.
Of course, children in grade 4 cannot do division, because these children were not taught numeracy skills in their early years. Of course, they cannot read in grade 2 because they were not given foundational literacy in their early years.
But let's focus on the positives in the report, page 27 talks about the early years, it states the following-
  The new education policy and its foundational stage emphasis– The impetus for integrating preschool and school education took another giant step forward with the release of the National Education Policy, or NEP, in 2020. This new policy did three things simultaneously: it acknowledged the vital importance of early childhood education, elevated it to the status of school education, and integrated it into the continuum of educational opportunities offered to children. It did this by envisioning age 3-8 as a single integrated 'foundational' stage in a child's education, consisting of 3 years of pre-primary education and the first two years of primary school. This stage would offer a continuum of access, to be provided by expanding and strengthening the existing network of standalone AWCs, co-located AWCs, and pre-primary classes in schools; as well as a continuum of learning opportunities, to be achieved by developing a new curricular and pedagogical framework for the foundational stage.
  Enrolment of 3- and 4-year-olds increased – Many observers expected that after remaining closed for such a long period, children and their families would find it difficult to return to school, resulting in higher dropout rates and lower enrolments in educational institutions. An important finding that emerges for all age groups, including the youngest learners, is that this is far from the case.
  Shift from private to government, especially in early years-ASER 2022 enrolment data shows a shift from private to government institutions at all levels of schooling, unsurprising given the loss of livelihoods and financial distress experienced by households during the pandemic as well as the reported closure of many low-cost private schools. This pattern is visible among young children as well.
  Stress on the appropriate age of entry to grade 1-Major national policy documents – the Right to Education Act (2009), the Early Childhood Care and Education policy (2013), and the National Education Policy (2020) all reiterate that children should enter Std I of primary school at age 6. However, on the ground, institutional guidelines for what 5-year-olds can do vary both by the state as well as by type of institution. For example, ICDS Anganwadis offer preschool education to children in the 3-6 age group, while many state governments allow children to enter Std I at age 5. These ambiguities have resulted in 5-year-old children being enrolled in many different forms and levels of educational provision
It is clear from the above that if the focus, as defined in the NEP 2020, is given on the early years, 3-6 years then the learning foundation will be strengthened, and to do that all states need to do the following-
Uniform age of entry to grade 1 and nursery– Ensure that the age of entry to grade 1 is 6 and above and not 5. Sadly most of the states take children at age 5 in grade 1 and that robs them of a strong foundation in ECE and Foundational Literacy and Numeracy.
Ensure that Anganwadis are linked with the schools, so that transition is smoother both in settling and curriculum, this is clearly envisioned, planned, and detailed in the NEP 2020 with Balvatika and the new 5+3+3+4 age breakup, where 3 years of preprimary and 2 years of primary are clubbed together. But only 23 states have accepted the NEP 2020!
Train the teachers– Presently the Anganwadi teachers do not get training about ECE, they are involved in care, nutrition, health, election, and many other duties. The NEP 2020 has given a plan for teacher training too and it will soon be implemented. With trained teachers, children will learn in developmentally appropriate ways and then the ASER report would have more positives to celebrate.
ASER is always a wake-up call to our governments, SCERT, and policy makers, it's time that we wake up and implement the right age, curriculum, and teacher training in the early years to become a country that invests in its littlest citizens.
The author is Dr. Swati Popat Vats, a child rights activist with over 33 years of experience in early years education and research. She serves as President of Early Childhood Association and Association for Primary Education and Research. She leads over 500 preschools of Podar Education Network that are completely in line with NCF 2022 and FLN goals.