High time that teacher accountability is introduced in the Education sector.
Newly sworn-in HRD minister Prakash Javadekar is mulling of bringing in more accountability in the teaching profession. To do so the first step that needs to be taken is to depoliticise the teachers lobby.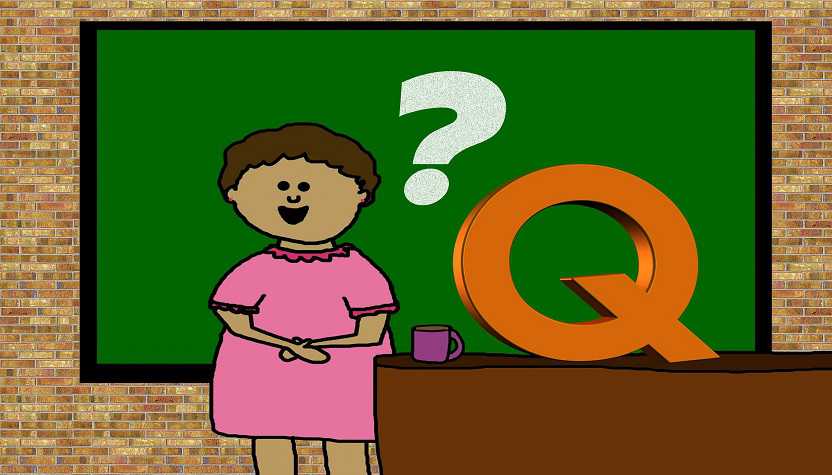 Newly sworn in education minister Prakash Javadekar is making the right noises so far. He has spoken about bringing in greater accountability from teachers—if the education sector has to do well, you have to start at the top.
When analysed through the economic lens in terms of value for money. It is a known fact that public sector teachers and professors are paid much above market salaries and a government school teacher typically gets 2.5 times the salary of a private school one, however, there is little to show for the investment. The credit goes to the ASER studies to popularise the fact that a majority of students are unable to read the books meant for several grades below them.
At the tertiary level the story is even more dismal— while only 25% of the university-age population is enrolled— only a fraction of graduates are employable, that speaks volumes about the quality of teaching. This fact is corroborated by a study by research firm Aspiring Minds in 2013, which revealed that just 47% of all graduates were employable; another study by it, in 2016, found that just 20% of engineering graduates were employable.
What's shameful is that despite the shoddy quality of education, teachers-professors are a strong lobby and have, on most occasions, pressured governments and regulators to bend to their will. For example, the Delhi University Teachers Association (DUTA), in May, brought to a naught UGC's proposal to tweak the Academic Performance Indicators system it uses to evaluate tertiary-level teachers. If the proposal had gone through it would have increased the teaching-workload while easing the research-workload—an assistant professor would have been required to teach and take tutorials for 24 hours a week instead of the earlier 18, while an associate professor would have been required to clock in 22 hours, as opposed to the earlier 14 hours.
DUTA immediately strong armed the UGC into dropping the proposal by boycotting exam-paper evaluations by the teachers, in addition to making them stay off the varsity admissions for 2 weeks. Just compare the proposed hours by the hours clocked by American professors. A study by Professor John Ziker of Boise State University in Idaho in 2014 put the average teaching and related workload of a professor at the university at over 24 hours a week, with a median work-week of 60 hours including seminars and workshops.
It is absolutely clear from all quarters that a lot of work needs to be put in to bring up the teaching quality across the nation. Among other initiatives it would be great if there was one which could depoliticise the teaching community much on the lines of depoliticising campuses in the context of students as suggested in the draft TSR Subramanian report on the New Education Policy.
Images used for representational purposes only
NIOS celebrates 33rd Foundation Day
Dr. Subhas Sarkar addresses the 33rd Foundation Day Celebrations of NIOS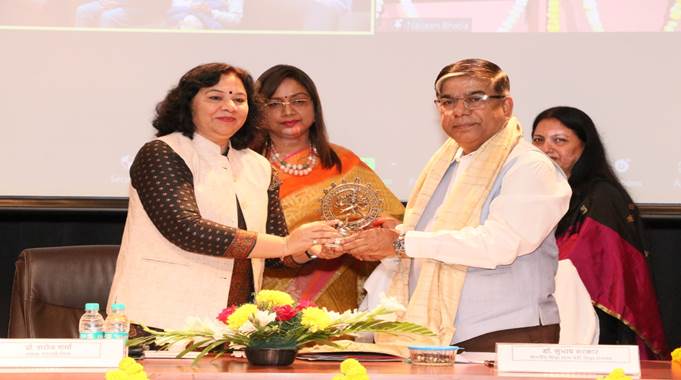 Union Minister of State for Education, Dr. Subhas Sarkar addressed the 33rd Foundation Day Celebrations of NIOS as the Chief Guest.
The function was attended by senior officials of the Ministry of Education, Chairpersons of educational institutions, Heads of Departments, officers, and staff of NIOS. Prof. Naval Kishore Ambasht, former Chairman, of NIOS and Pro-Vice Chancellor, of the Central University of Haryana, Prof. Sushma Yadav graced the occasion.
Dr. Subhas Sarkar in his address appreciated the various programmes and schemes of NIOS and said that NIOS is lighting the lamp of knowledge all over the world. Talking about the Azadi Ka Amrit Mahotsav, he mentioned that today's children will be young people in the age group of 30-40 years on the completion of 100 years of independence and will be responsible for building our nation.
He said that the Ministry of Education has entrusted NIOS with several responsibilities such as developing inclusive education resources, expanding the open and distance education system in states/UTs, translating all courses into more languages as required, creating Indian Knowledge Tradition based courses and propagating Indian culture by translating them into major foreign languages. He also praised the programmes of NIOS enrolling 10 crore adults under 'Basic Literacy Assessment', training of in-service teachers, Gender Green Project, and training in Yoga. He said that Indian Sign Language as a subject at the secondary level has been acknowledged on national and international platforms. He described the launch of an e-library called 'DEEP' by NIOS as a big step forward.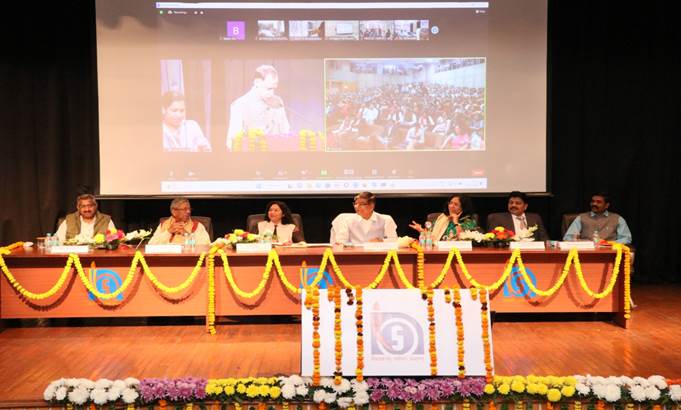 Prof. Saroj Sharma spoke about the journey of 33 years of NIOS and highlighted the special achievements. She said that NIOS is one of the two National Boards of Education under the Ministry of Education, which provides school education through Open and Distance Learning (ODL) for secondary, senior secondary, and vocational education. She elaborated on the role of NIOS in the field of education, efforts being made by NIOS for the successful implementation of the New Education Policy, Virtual Open School, Digital Library (DEEP), NEPIA Project, MoU with Ministry of Defence for Agniveer Project, setting up of Mukta Kaushal Kendras and subjects offered under Indian knowledge Tradition.
It was also conveyed by her that a curriculum called 'Aarambhika' is being developed by NIOS for catering to the Indian Diaspora.
A documentary based on the journey of 33 years of educational endeavours of NIOS was presented on the occasion. In this documentary, 'All England Badminton winner Pullela Gopichand said that most of the players in his badminton academy are getting an education from NIOS.
NIOS alumni, Ms. Niranjana and Vinod Kumar Chaudhary were also felicitated on the occasion. Shri Vinod Kumar said that only due to his education in NIOS, he was able to get the credit of making the Guinness Book of World Records 10 times (8 in Typing and 2 in sports). A proud learner of NIOS, Ms. Niranjana is a successful ventriloquist. Prof. N. K. Ambasht, former Chairman, NIOS said that in this age of technology, innovations must lead to developing 'standalone' courses for the Indian Diaspora, to achieve the goals of the National Education Policy- 2020. Pro-Vice Chancellor, Prof. Sushma Yadav said that the role of NIOS increases in the light of New Education Policy. NIOS has such potential that the institute will be able to achieve the ambitious goals of National Education Policy 2020 in the coming years.
The half-yearly magazine of NIOS 'Pragyan' was released by Dr. Subhas Sarkar on this occasion.