Effective Ways To Achieve Success In Teacher Training Programs In Schools
Professional Learning Communities (PLCs), wherein teachers come together to share their experiences and good practices, have been gaining popularity lately. They are undoubtedly a powerful way to generate enthusiasm for change among teachers.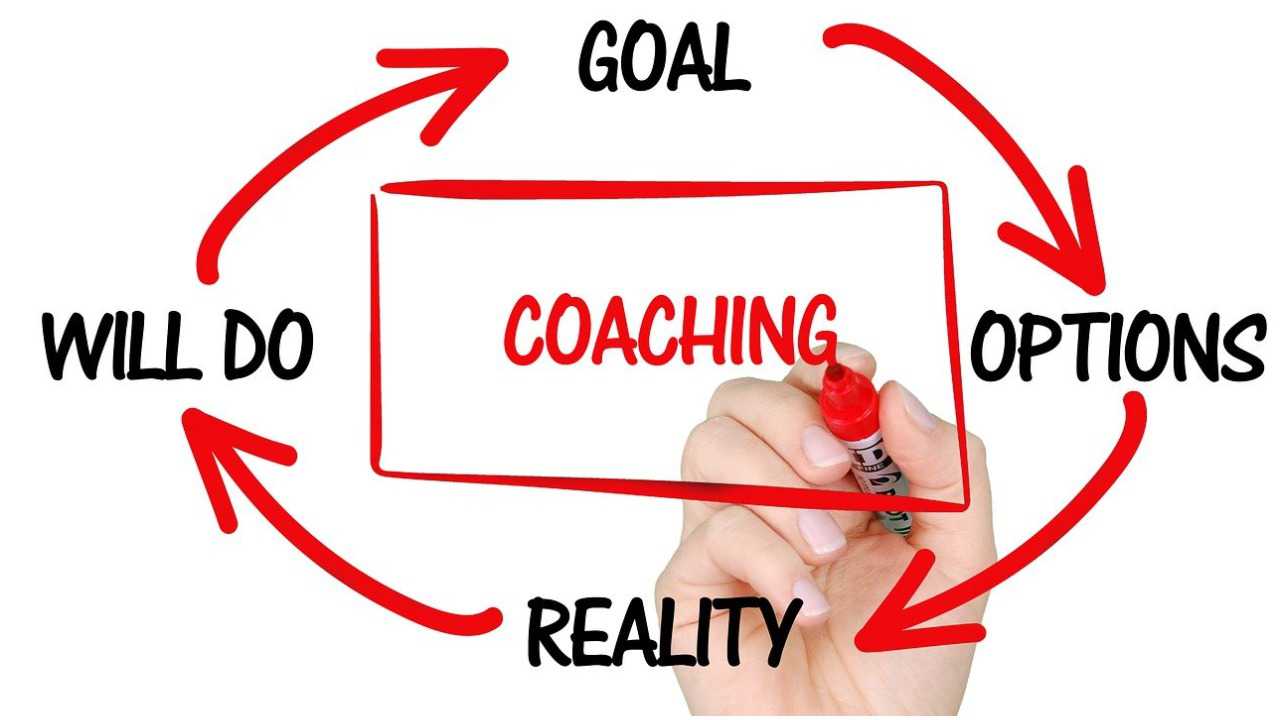 Across the education sector, there is a new wave of enthusiasm for change and reform. While rapidly adapting to the online world due to COVID-19, teachers have had new opportunities to experiment in their lessons and be creative about teaching practice. To successfully build on this progress, schools must offer opportunities for high-quality professional development. I wish to propose some recommendations on how schools can achieve success in teacher training.
Continuous Professional Development
Training must not be a series of one-off events. 'Seminars' are one of the least effective modes of training in terms of sustained impact on classroom practice. Teacher training must instead be regarded as a continuous process integrated into a school's ecosystem. This is the rationale behind the idea of continuous professional development (or 'CPD'). The following sections detail how schools can successfully conduct CPD.
Needs-Based Training
For CPD to be successful, a school must be clear on what it is training teachers for. Teachers are extremely busy and cannot afford to spend time in training that will not result in a significant impact on their classroom practice. Schools should therefore make training needs-targeted rather than generic for all.
Teaching is multi-faceted, and teachers' skill levels may vary across different aspects of teaching. A single teacher might be excellent at content delivery, mediocre at facilitating group work, and poor at maintaining classroom discipline. Another teacher might be a good user of teaching resources in class but an ineffective provider of feedback in homework. A primary teacher might teach great Maths lessons but poor Geography lessons, and a teacher might have strong digital literacy but faulty spoken English.
Recognising these complex variations, training needs can be identified from multiple data sources: primarily from lesson observations, but also students' marks and even direct student feedback. Coaching sessions, workshops, or other interventions can then be set up as per the needs of the school and its teachers.
Training for School Improvement Goals
When there can be so much to train in so little time, schools must know what training to prioritise. After gathering relevant data, it is possible to identify priority areas for improvement in the school. Ideally, a school's whole team should come together before the start of an academic year to agree on goals. Those goals should be relevant to the school's improvement needs, ambitious yet achievable, and measurable. A very simple example of such a goal might be "improve reading attainment levels in Class 6 by an average of 10%", but goals may vary in scope, complexity, and specificity.
This process establishes a mutually agreed framework for deciding the school's priorities. Accordingly, the school's leadership can determine which training needs should be addressed on priority, and which can be postponed for later.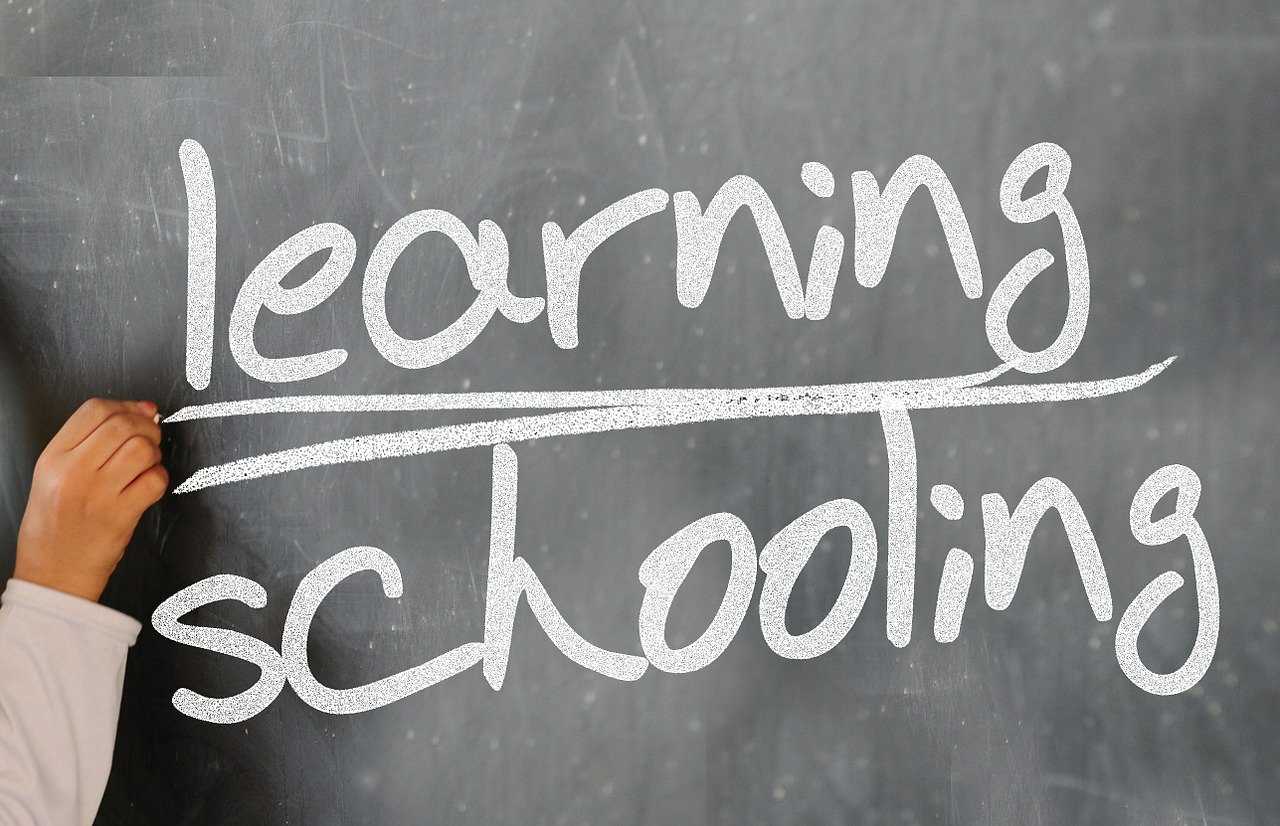 .
Coaching-Based Support
One of the most effective modalities of teacher professional development is coaching. When the training needs of a teacher or group of teachers are identified, an effective way to help them to improve is by discussing their challenges with them, offering direct advice, and modelling good practice. This is most effective when it occurs in cycles: for example, after observing a teacher's class the coach can identify a specific aspect of his or her teaching that can be improved, conduct some coaching, and then follow up with a repeat observation a week later to further evaluate and support progress.
Anyone can perform the role of a coach. Principals, middle-level leaders, subject heads, and external evaluators can all conduct supportive observations and provide cycles of positive guidance. Furthermore, peers can act as coaches. Teachers can observe each other's classes, and all are likely to have particular strengths with which they can meaningfully support the professional development of their colleagues. Coaching thus becomes the central part of the CPD ecosystem.
Collaborative and Research-Informed Professional Development
The power of collaboration cannot be underestimated. Each teacher has a unique set of experiences, circumstances, and strengths from which others can benefit. Collaboration also keeps teachers engaged with and enthused about teaching and learning discourse. Professional Learning Communities (PLCs), wherein teachers come together to share their experiences and good practices, have been gaining popularity lately. They are undoubtedly a powerful way to generate enthusiasm for change among teachers, to facilitate the creation of a collaborative environment, and to initiate the sharing of practice between peers as a form of professional development.
However, PLCs can also be limited due to the fact that sharing good practice in meetings does not always translate into improved practice in the classroom. A teacher hearing of a useful technique from a colleague may intend to incorporate it into his or her lessons but may struggle to do so effectively without having the same experience as the colleague who suggested it. Good practices do not easily spread through descriptions alone: in order to take hold, good practices must be observed, interpreted, tested, and experienced.
PLC meetings, then, maybe a good starting point for collaborative CPD, but real impact arises when they are accompanied by peer observations, coaching cycles, and other collaborative methods of CPD. For a school to be really successful in collaborative CPD, 'transferring good practice' should evolve into 'joint practice development' (JPD), in which colleagues mutually co-construct new practices. This facilitates experimentation, reflection, and feedback, which can result in excellent, contextualised pedagogy.
JPD can be achieved through learning walks followed by joint reflection sessions on what was learned and what can be tried, or methods such as 'lesson study' wherein teachers decide on specific goals and plan 'research lessons' in which they take turns to observe responses of students in each other's classes and then reflect together to iteratively improve.
Schools committed to quality teacher training can take the research elements of JPD even further by having teachers engage in regular action research. Teachers engaging in research-driven processes of professional development are generally found to be more motivated to change. Research also enhances teachers' skills and gives them sound professional knowledge, generates curiosity, and helps them to independently evaluate new practices and initiatives.
Quality research-engaged professional development would involve teachers connecting actual published academic literature to their own action research. This can be challenging for a number of reasons – lack of time, lack of training to use research, lack of access, etc. – but it is by no means impossible. School administrations can create filtered repositories of knowledge with clear summaries. Highly skilled teachers can help others translate academic evidence into implementation tools. Schools have even had success with 'Journal Clubs' where teachers read and discuss academic papers together to mutually improve their understanding of how to connect research with practice.
School leaders also play a crucial role in facilitating the transition to a culture of research-engagement: for example, by creating time for research-oriented discussions in staff meetings and by personally making reference to research. When a teacher asserts something in a meeting, a leader committed to research can respond by asking them to back it up with evidence. A school committed to research-informed professional development would not have much difficulty in creating the time to do all these things, as a research-orientation becomes an embedded part of the school's culture and processes rather than an additional time-consuming burden.
Evaluating the Impact of Training
Training can only be said to be effective if it results in tangible improvements for students. The school improvement plan can be the basis of a framework for judging whether teacher training initiatives have been successful. The chances of success can be increased if impact evaluation is factored in from the very start of CPD initiatives, rather than added post-hoc.
Schools must understand how to evaluate impact. Here I would cite Thomas Guskey's (2002) five levels of impact evaluation, which are relevant for most schools:
Participants' reactions: measured through questionnaires at the end of professional development sessions
Participants' learning: whether they acquired intended skills, as seen through lesson observations, participant reflections, or short assessments
Organisation support and change: finding out whether implementation was facilitated and supported with sufficient resources, as determined through questionnaires, structured interviews, and even minutes of follow-up meetings
Participants' use of new knowledge and skills: measured through questionnaires, interviews, reflections, and lesson observations
Pupil learning outcomes: measured through school records
It is worth noting that these parameters for evaluation may be applied not only to students' marks, but also to student outcomes defined more widely: their progress, participation, enjoyment of learning, engagement in activities, wellbeing, and more.
These ideas about successful teacher training might seem complicated, but they are achievable for any school. However, no school should expect to enact all of them overnight. A school will be most successful in teacher training if it plans for all of these things as a vision but breaks them down into manageable steps. They must be implemented over a period of several years: gradually enough that the culture of the school evolves to embrace these ideas. If training is approached correctly, all schools have a huge potential to become self-improving, innovative systems full of outstanding teachers.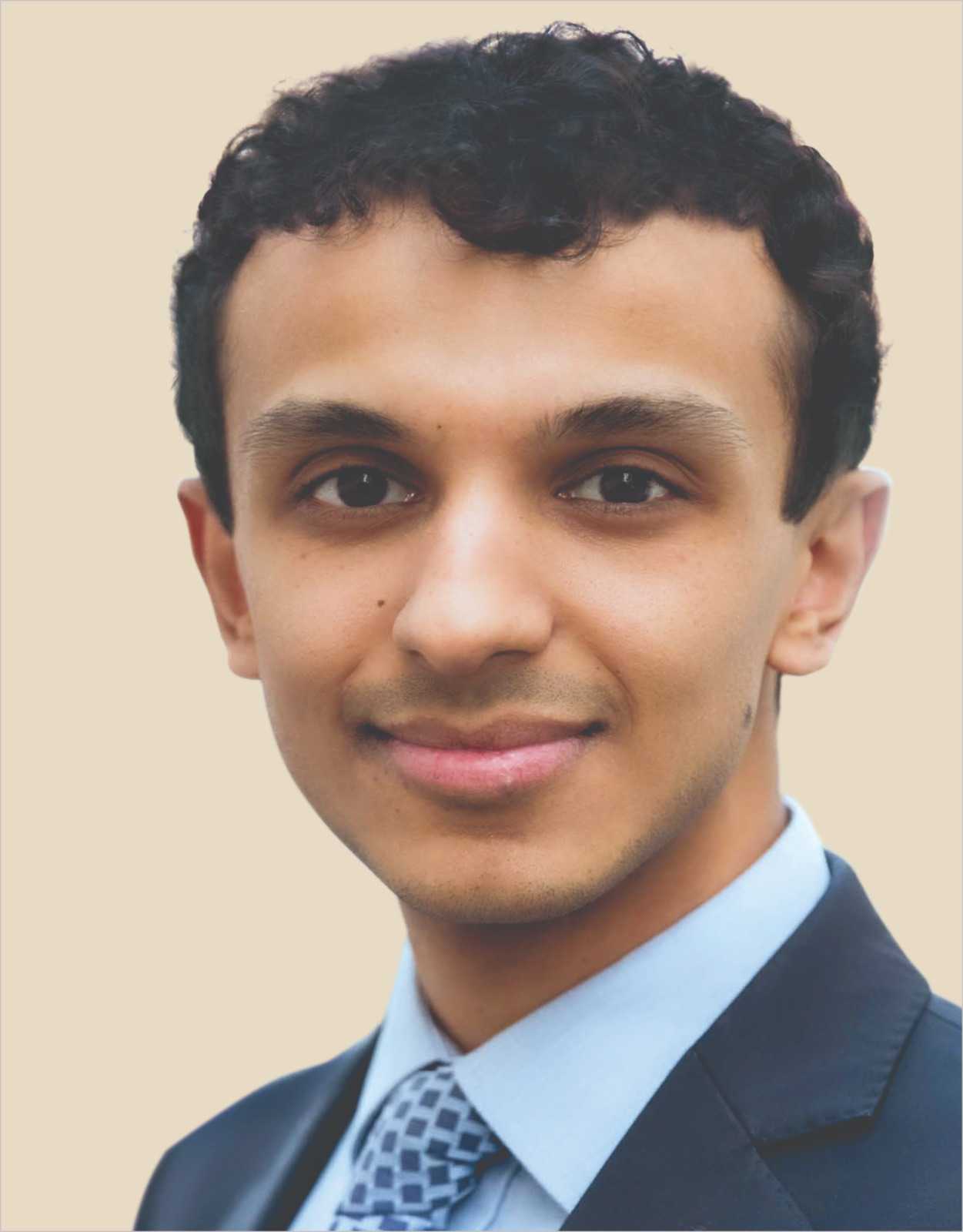 About the author: Roshan Gandhi, Chief Executive Officer, City Montessori School
International Ed-Tech Consultant & Start-up Mentor
MBA (Educational Leadership), University College London (UCL)
BA (Hons), PPE, University of Oxford
Trends Of Artificial Intelligence (AI) For Online Exams
The automatic evaluation of evocative answers in online tests using AI can have many beneficial impacts on both students and teachers.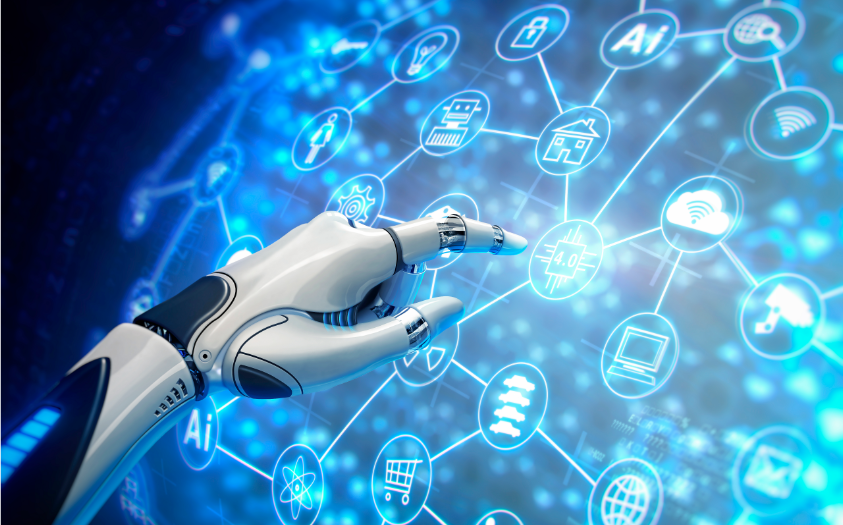 Contrary to the common belief, teachers also experience exam anxiety; exams are logistically challenging and demand extensive planning. Setting up a question paper, or rather several different sets of question papers, printing those question papers and answer sheets, securely delivering those question papers to exam centers, gathering those papers, sending them to teachers for correction, and then publishing the results are all steps in the process.
There is a pressing need for innovative exam administration methods since teachers must spend a lot of time planning, administering, and arranging exams rather than using that time to better support their students and classrooms.
Simply said, the Indian educational system is enormous. Out of the three hundred and fifty million people enrolled, seventy million have entered higher education alone in the last two decades. Now, it is a very difficult undertaking for many state and central education boards to plan and perform tests for millions of pupils. Paper leaks have occurred during exams administered by several state boards and the Central Boards for a variety of reasons. A lot of time, money, and labor are needed. When one exam is finished and its results are out, it's time to begin planning for a new exam.
Many universities grapple with paper checking and publication issues in addition to paper leaks. The lengthy process of reviewing thousands of papers might cause findings to be months late due to the continuous instructor shortage. For instance, the Mumbai University results were not released for five long months, which caused a sense of apprehension among students and their parents. Similar issues exist with college-level exams, which makes administering them a difficult undertaking.
What's next?
Online tests largely depend on artificial intelligence (AI) and machine learning (ML) to ensure security and stop cheating. The use of facial and speech recognition technology is one way that AI and ML are deployed in online exams.
    How can we make conducting exams easier? 
    How AI is bettering online exams
    Onscreen Marking System
    AI-powered tools to evaluate answer sheets
The AI-based exams commonly alluded to as AI-proctored tests, do away with the requirement for placing onsite invigilators and offer a setting free from plagiarism. The webcam stream from the candidate is continuously monitored by the AI proctoring program, which flags or reports any suspicious activity. Exams powered by AI make it simple to keep track of lots of applicants.
Universities have expanded online education as a result of the sharp increase in the deployment of AI in exam automation. Center-based exams are expensive for students and drain a university's finances because proctors must be hired, a location must be chosen, and other logistical considerations must be made. However, as auto-proctored exams and exam automation become more commonplace thanks to AI, colleges are doing so because these methods are the most financially sound and maintain academic integrity.
❖    Extraordinary Features of AI-Based Exams
Universities benefit from auto proctoring because it provides reliable, efficient, and economical solutions through AI-based tests. Exams that are automatically proctored cost a third less, making this a more economical technology. When students from all around the world take exams, the auto proctor functions like a human invigilator. Due to its interactive characteristics that aid in producing an environment free from cheating, the system has acquired credibility.
⮚    Image Recognition
In light of recent rigorous research by engineers and neuroscientists, AI-based tests now come with sophisticated facial recognition characteristics. Universities deploy facial recognition-based AI proctoring devices to make sure students don't cheat on exams. The volume of photos provided to the system directly correlates to the detection's accuracy and precision; the system highlights instances of cheating. Impersonation is also less likely when a government-approved photo ID is used for authentication. Compared to the 97.53% attained by humans, the Gaussian Face algorithm created in 2014 by researchers at Hong Kong University achieved facial identification scores of 98.52%.
⮚    Voice Recognition
To assist systems to comprehend human speech, researchers have long worked on voice recognition technology. By showing a graphical representation of the speech patterns, a voice-enabled auto proctor may recognize audio for verification and match it to any background noise to eliminate instances of cheating. Accelerators for AI are helping businesses transform digitally. As a result of numerous technical developments, AI has advanced by doing away with the necessity for human invigilators to create student report cards. After the exam, system-generated reports based on the performance of the students are delivered to the universities. Universities regard AI-based tests as a one-stop solution for delivering an effective, economical, and scalable option for online education since technology has increased the integrity and legitimacy of the exams. The dependence on technology grows as a result of the rising requirement to deliver high-quality instruction to a sizable student body, eliminating errors and adopting exam automation. Given how rapidly AI is being adopted, manual and live proctored exams may be phased out over the next five years, opening the door for a completely automated test procedure.
Whether it's for educational institutions or corporate hiring, integrating AI into the assessment process offers certain special advantages that are not possible with conventional methods. A startup using artificial intelligence to power exams enables organizations to administer the evaluation at scale. This was born out of the necessity to ensure that every student had a personalized learning experience and to establish a system where each student is routinely evaluated based on their abilities. AI is used in many psychometric tests for job candidates and employees, even in the corporate world. In situational judgment tests (SJT), this can take the form of convincing algorithm-based judgments derived by examining test-taker replies, or it can take the form of genuine chatbot-style interactions with applicants. HR and talent choices are increasingly frequently influenced by the implementation of AI in assessment.
Re-evaluating the assessment process
When it involves hiring in corporations or educational institutions, AI integration offers certain special advantages that cannot be obtained through conventional methods.
The first on the list is that AI can analyze enormous amounts of data with improved efficiency and precision—far more so than any human can. Today's computers are more powerful, thus more candidate data can be precisely processed in less time.
Second, AI confronts the prejudices and stereotypes held by people that frequently manifest during appraisal. It results in arbitrary marking in the educational setting, but it might result in bad hiring decisions for businesses. Nevertheless building this trust requires that the AI system's programming be done impartially. The algorithm will always produce biased results if the input data is biased, to begin with. Finally, AI provides socially-distant yet trustworthy evaluation methods without compromising the sanctity of the assessment process in a time when being near to one another is considered the greatest of all crimes. Artificial intelligence (AI) has a significant role to play in evaluating enormous amounts of candidate data by merging many features, such as robotic process automation, machine learning, pattern matching, natural language processing, etc.
Examiners can use the resources provided by automated proctoring programs to stop cheating. The software can log system data, restrict online access, and track keystrokes. To record test takers and their surroundings, they can also seize control of computer cameras and microphones.
AI is used by certain programs to "flag" dubious behavior. Facial recognition algorithms verify that the student is still seated and that nobody else has entered the room before proceeding. The algorithms also pick up on other behaviors that can point to cheating, such as whispering, weird typing, strange motions, and so on.
Examiners can expand their investigation by checking previously recorded video and audio and questioning the student once the program "flags" an occurrence. A necessity during the pandemic, automated proctoring software claims to lower exam cheating when given remotely. Fair tests safeguard the value of credentials and convey the importance of academic integrity. They play a significant role in the certification criteria for professions like law and medicine. Honest students are wronged by cheating. If left unchecked, it provides these pupils more motivation to cheat.
Simple technical approaches can get around a lot of the anti-cheating safeguards, according to our evaluation of the software. This result indicates that the tools might only offer modest advantages. It poses a security concern to make pupils install software that has such extensive computer control. In some circumstances, even after students uninstall the software, it slyly persists.
Some pupils might not have access to the required hardware or the quick internet connections the software needs. This results in technological problems that are stressful and detrimental. 41% of the pupils in one incident had technical glitches.
Online proctoring raises privacy concerns. Examiners can peer into students' houses through video capture and study their faces covertly. It differs from conventional in-person test supervision in that it is conducted with such close observation and is videotaped for potential later viewings.
Truth and bias Significant fairness issues are raised by proctoring software. The software we studied uses facial recognition algorithms, but they aren't always reliable. The algorithms utilized by the big US-based manufacturers do not distinguish darker-skinned faces as correctly as those with lighter skin tones, according to forthcoming research by one of us. The resulting covert discrimination may exacerbate existing biases in society. Similar issues with proctoring software and facial recognition technology, in general, have been identified by others.
Concerningly, the proctoring algorithms can mistakenly identify test-takers who exhibit unusual eye or head movements. This could give rise to unfounded assumptions about students who are neurotypically different or who have unusual exam-taking habits. Exams are already stressful experiences that have an impact on our behavior, even without automated proctoring.
Investigating baseless suspicions
Educational institutions frequently have the option to accept or reject certain automated functions. The proctoring corporations may assert that AI-generated "flags" are just grounds for the school to look into possible academic dishonesty and not evidence of it.
However, when based on erroneous machine-generated suspicions, looking solely into and questioning a kid can be unfair and distressing in and of itself.
Automated exam monitoring may also set a wider standard. The general public is becoming more concerned about surveillance and automated decision-making. When introducing potentially dangerous technologies, especially when they are imposed without our genuine agreement, we should exercise caution.
It is essential to devise methods for remotely grading exams fairly. Exams won't always be able to be substituted by other forms of testing. Nevertheless, organizations utilizing automated proctoring software must be responsible. This entails being open and honest with pupils about how technology operates and potential outcomes for student data. Examiners should also provide useful alternatives, such as opportunities for taking the exam in person. Providing alternatives is fundamental to informed consent.
In China, one out of every four schools uses AI to assess student homework. This system, which uses machine learning, can automatically grade students' work and, in some contexts, even make recommendations.
Some online grading tools can even read and comprehend the handwriting of the candidate while scoring the test papers nearly as well as teachers! These tools make it simple to discern letters, numbers, and other symbols.
These AI-powered gadgets also have the benefit of learning, just like people do. So, thanks to machine learning, if the system makes any missteps and those mistakes are reviewed and rectified by teachers, the system won't repeat them.
These tools are also considerably quicker than teachers; some of them can analyze answer sheets in as little as 90% less time. As a result, results might be released shortly after the exam is over. This can save a tonne of time and work while also addressing the university's lack of evaluators. The use of AI for the automatic assessment of descriptive responses in online tests has several benefits. Among the advantages are:
AI algorithms can efficiently and accurately assess a high volume of exam responses, which reduces the time and effort needed to mark exams and frees up teachers to concentrate on other elements of instruction.
Increased accuracy and efficiency when marking examinations.
Improved fairness and objectivity in grading. All students receive the same degree of evaluation thanks to the objectivity and consistency of AI algorithms, which also reduces the possibility of bias or human error in grading.
For students, detailed and personalized comments. The strengths and flaws of each exam answer are highlighted, along with recommendations for improvement, by AI algorithms. This can aid pupils in bettering their abilities and comprehension of their performance.
enhanced information reporting and analytical capabilities. Exam answers can be used by AI algorithms to create comprehensive data sets, which give teachers the ability to monitor academic achievement, spot trends, and patterns, and decide on teaching and learning strategies.
Overall, the automatic evaluation of evocative answers in online tests using AI can have many beneficial impacts on both students and teachers, strengthening the efficiency, timeliness, and equity of the exam process.
Author – Kamaljeet Yadav, Principal, Subodh Public School, Jaipur