EdBank's Founder on India's 1st Community-Powered Platform For Teacher Training
"EdBank's inception shows that the Indian education sector is open to learning when given a good opportunity. It also proves that our teachers do not and will not step back at any opportune moment."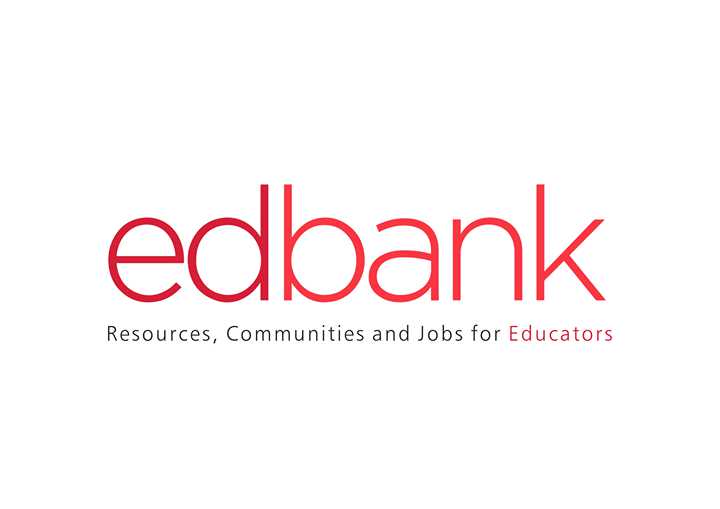 EdBank was launched in July 2020, amidst the global COVID-pandemic…a time when the entire education sector had to go virtual overnight and resort to online learning. That was the right moment for an online platform like EdBank, which is a community-powered platform for educators, to launch and support the warrior-teachers. Today, this online education bank helps exchange knowledge, perform research, serve resources, and share recommendations between teachers and school leaders. Apart from this, it connects people, practices, and pedagogies to empower schools and in turn, inspire the next generation.
CEO & Founder, Mr. Ravi Santlani informs, "EdBank is supported by Common Wealth of Learning which is considered the Mecca of Teacher-Training, a body created by several countries across the world. Having Common Wealth of Learning as our knowledge partner is truly a golden opportunity. Other than this, EdBank is under regular discussion with other government and non-government bodies to partner with."
Read the excerpts from the conversation with Mr. Santlani talking about EdBank's journey so far and its various courses that are taking the education sector by storm.
What inspired you to start EdBank? Remember its initial days.
In my career of five years in the education field, heading India's one of the largest media houses that focuses on K-12 education, I realised that there was no such platform for our educators to come together and exchange their knowledge. Filling this gap soon became my mission and I took up the R&D work. The plan was to create an online space that we, as an educational media house, would want to leave behind as a legacy.
The team has learnt a lot since the inception of its idea. It was a great experience to have such learned, veteran educators spending their valuable time to record sessions with us. While at it, we also learned using many technical tools that helped us with the recordings, editing, case studies, questionnaires and assessments. The silver lining in this dark cloud of the pandemic is that we managed to launch EdBank on time.
What are the specific features, according to you, that make EdBank one of the most efficient online learning platforms for educators?
There are different features under the banner and the brand EdBank. The first thing we launched was the online teacher training. Till date, 9 courses and 68,000 learning hours have been delivered to about 9,000 educators from different parts of the country. Next, we're planning to launch the second feature called 'Communities.' In this, we would give an opportunity to the educators to come together and discuss the various topics that they would like to learn or teach the community. There will be different forums and topics available to interact on, like Early Childhood Education, primary & middle years' pedagogy, content, curriculum, technology, etc. Apart from this, we've got another feature called 'Resources,' wherein educators would be able to share their resources like curriculum, lesson plans, tools and training materials with others.
And finally, we plan to launch the 'Recruitment' section. This will be an exclusive portal which will make job applying, hiring and the selection process easier for teachers and recruiters. We are also ambitious about giving a 10-second video tool to the educators who would want to put forth their resume in an interesting manner. This will make it easier for hiring sides to filter out the finalists for the said job. In fact, recruitment interviews with video CV option on an end-to-end encrypted platform with full privacy guaranteed will be possible soon.
Which collaborations/courses would you say stood out the most until now?
Without a doubt, it's 'Coding in Eary Years' by Dr. Swati Popat Vats, the President of ECA, APER & Podar Education Network. It is one of the most visited courses on the platform to date. We have been very exclusive about the type and quality of the courses that appear on EdBank, though this slows us down as the processing takes longer than usual. So far, we've received interests from over 600 educators who wish to conduct a course on EdBank but we've been very careful and particular of our choices.
Since each course is unique in its own way, we are leaving no stones unturned and taking steps cautiously. Another thing that comes into play is the educator who's conducting the course. Their own footing and following in the educational ecosystem is a major part when it comes to attending the courses. Dr. Vats, as I said, is a big influence, especially among early childhood educators and trainers in India.
In courses like 'Coding in Early Years,' the audience aka the registered educators also need hands-on experience apart from the regular theoretical data. How does EdBank or the mentor-in-charge provide this opportunity?
Honestly, there are limitations of virtual learning even though it reaches more people than any physical seminar ever can. In such cases where the students are educators themselves, they already have a basic knowledge of the topic so the entire learning process becomes easier.
Dr. Vats' course comparatively is less technical and more learning-oriented, for example. She's provided the learners with her experienced knowledge which has more to do with 'coding' in daily life and activity, not the literal 'coding.'
Additionally, we sent across a book authored by Dr. Vats named 'Yash and Yashika Learns Coding' to those who enrolled for her course, so they could get a hold of the topic right from the basics to teaching it to their students in the future. We also have a live chat section to help clear the doubts of the attendees.
What do EdBank and the instructors you collaborate with have common in their vision?
The common goal is to leave a legacy behind and not to take the immensity of knowledge repository to the grave. Also, to archive the thoughts and learnings of these amazing educationalists that others can gain from, especially during emergencies like a pandemic. Imagine having a platform where the crème de la crème of the education sector would record and save their life's learnings for the coming generations to take inspiration from.
The topic of 'Humor in Classroom' is rather new and untraditional in an Indian set-up. Talk about the response you've received on this? Also, what's your takeaway?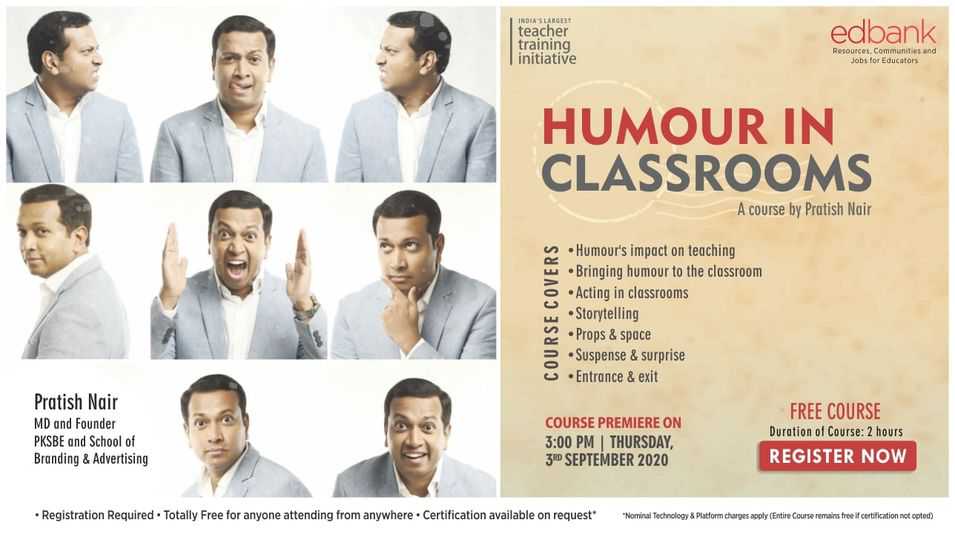 While we were doing a conference 'The Mad Conclave' a few years ago, we wanted to invite the Ad-guru Prahlad Kakkar for it. Due to time constraints, he could not join us and so, we zeroed in on Pratish Nair, who is the managing director and co-founder of the Prahlad Kakar School of Branding and Entrepreneurship. Mr. Nair came like a storm and the most amazing thing about him was his humour. Since then inviting him to the otherwise dull conferences and giving them a new life became a constant for us.
So, when we reached out to him to ask if he had a topic in mind for EdBank, his immediate response was to record a session on 'Humor in Classrooms.' This couldn't get better. Humour is one of the most significant ways to connect teachers and students emotionally. This course is undoubtedly one of the most phenomenal and memorable ones. The response so far is enormous, even the educators who did not initially support the idea of humour in their classrooms were bound to rethink.
I personally feel that Mr. Nair should consider writing a book on his ideas and philosophies as it can help many educators come out of a formal, orthodox setup and consider some good laughs a healthy part of their teaching style.
Lastly, how do you see EdBank leading in the future and contributing to the education sector?
We are very confident and hopeful that in the years to come, EdBank will become a go-to learning platform for every teacher. We are also planning on creating courses in different languages to welcome a diverse audience. It doesn't matter which board they teach for, CBSE, ICSE, or IB, they can easily log in and improve their skills.
Simultaneously, we're trying to identify educators who are at the top of their game and can conduct unique courses efficiently. We envision EdBank as a platform that attracts teachers to come and learn rather than spend hours scrolling through Google and other apps.
We are also working towards building a tool that will allow educators to go Live, pick a topic of everyone's interest and explain it directly to the viewers in real-time. This will send a notification to the possible attendees that a chat room is created and they are welcome to join it. Here, EdBank will act as a virtual staffroom, allowing chatting, making new friends in the education sector, and discussing their ideologies & philosophies.
I strongly believe that EdBank's successful launch has written history, it shows how the Indian education sector is open to learning when given a good opportunity. It also proves that our teachers do not and will not step back at any opportune moment.
How To Ensure Early-Years Children Aren't Left Behind As School Reopen For Seniors
It is extremely exhausting to keep young children engaged in remote learning, children don't look at the screen and tend to exit abruptly. Here are some tips by this Early Childhood Education Expert.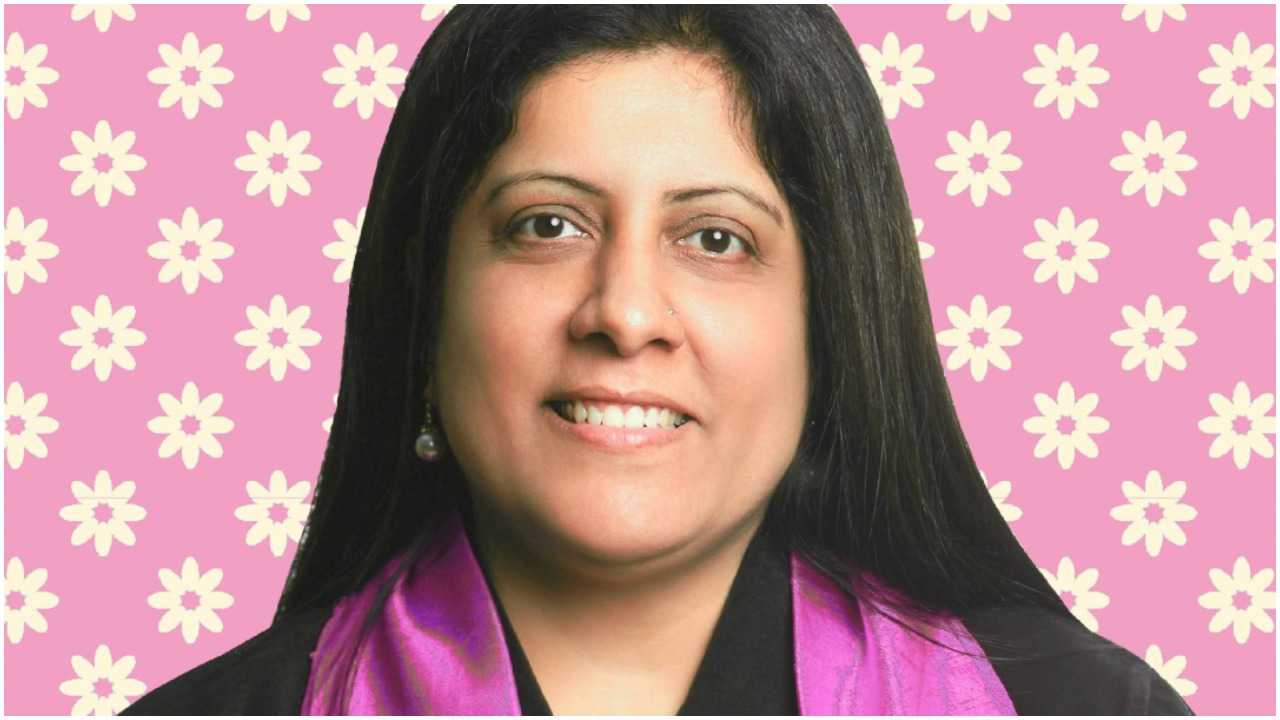 News of COVID started trickling into our country around January 2020, by February we had a few cases and events were held cancelled. By March, it was clear that we would have to close schools and then we went into a lockdown. People still thought this is temporary and schools will open on schedule in June, but it did not happen and many schools were caught unawares and had to start working on their online modules in a hurry, whereas some were ready for a long haul and had everything planned in March. Questions that many asked, especially parents, were 'So, what if young children miss a few months of preschool?' 'How beneficial is virtual learning to young children?'
Well, we are now in November and in a few months, it will be the end of the academic year! With no sign of any solution to the COVID-situation in sight, it only means perhaps we've to encounter another academic year virtually or of click-brick-click, that means a combination of physical and virtual learning.
Let us first answer the question – So, what if young children miss a few months of preschool?
Well, if 85-90% of the brain develops in the first five years then should we let our young children lose one entire year of stimulation? The answer is NO. Early Childhood Care and Education (ECCE), as defined by UNESCO, is the "holistic development of a child's social, emotional, cognitive and physical needs in order to build a solid and broad foundation for lifelong learning and wellbeing." We know these experiences shape young learners minds, attitudes and often behaviours.
When looking at brain development, Linda Bakken found that "the years from birth to age 5 are viewed as a critical period for developing the foundations for thinking, behaving, and emotional well-being. Child development experts indicate it is during these years that children develop linguistic, cognitive, social, emotional, and regulatory skills that predict their later functioning in many domains.
Does that mean children can be given the same stimulation virtually?
Young children require play-based, project-based approaches, hands-on learning and that is the very reason why going virtual became such a daunting task for early years educators. Early childhood educators rely heavily on openness to free play within carefully curated environments with open-ended materials that provoke children's engagements with each other and their surroundings. And this was the biggest challenge in virtual engagements for preschoolers.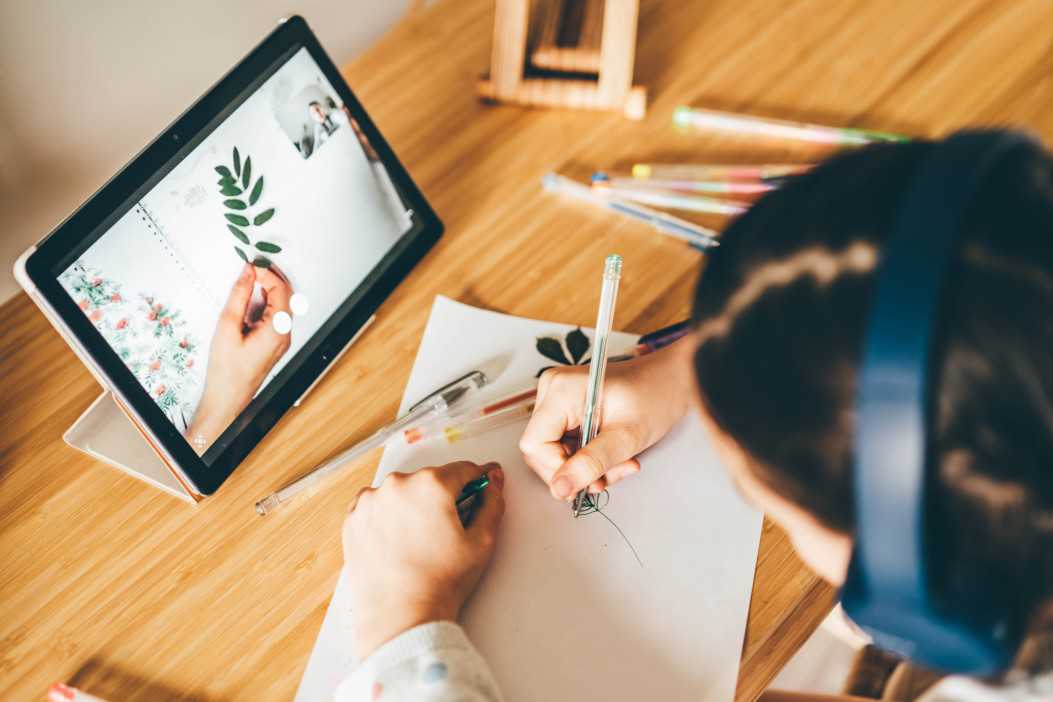 Ensure that your virtual learning session is not focussed on testing and drill-based learning, not only is it not developmentally appropriate, it will cause stress and anxiety in children and their parents. All-round development and immersion in the learning of the 5 essential skills are essential to be spread over the week.
Physical skills
Social skills
Emotional skills
Language skills
Thinking/ Cognitive skills
To succeed in virtual learning for young children, ensure that the four pillars of learning quality are visible in your virtual program. They are:
1. Engaging: Children learn best when they are ENGAGED in the teaching-learning process with a specific goal in mind. Thus, what matters is the engaging content planned to hold the child's attention in order to ensure the learning goal. Use puppets, micro-movements, shadow play, and silent gestures to engage children.
2. Actively Involved: This requires children to be involved both physically and mentally during the Virtual Learning. The content should be new, challenging and age-appropriate to keep them actively involved and stimulated for maximum learning outcomes. Some activities can have more physical involvement as compared to mental and vice versa. Yoga, science experiments, music and movement are some ways to achieve this.
3. Social: Children learn best when learning is SOCIAL. Children need to be given opportunities to have high-quality interactions with friends and adults in their environment.
4. Meaningful: Children learn the best when they are exposed to MEANINGFUL experiences and environment that they can relate to. The content and topics that are conducted with children become meaningful when the people on the screen are familiar like their teacher and friends and the content is integrated with a context that is relevant to children's environment or lives and takes them from known to unknown.
The Early Childhood Association published a wonderful resource on how to conduct virtual learning for the early-years students and it highly recommends dividing the child's day into three parts: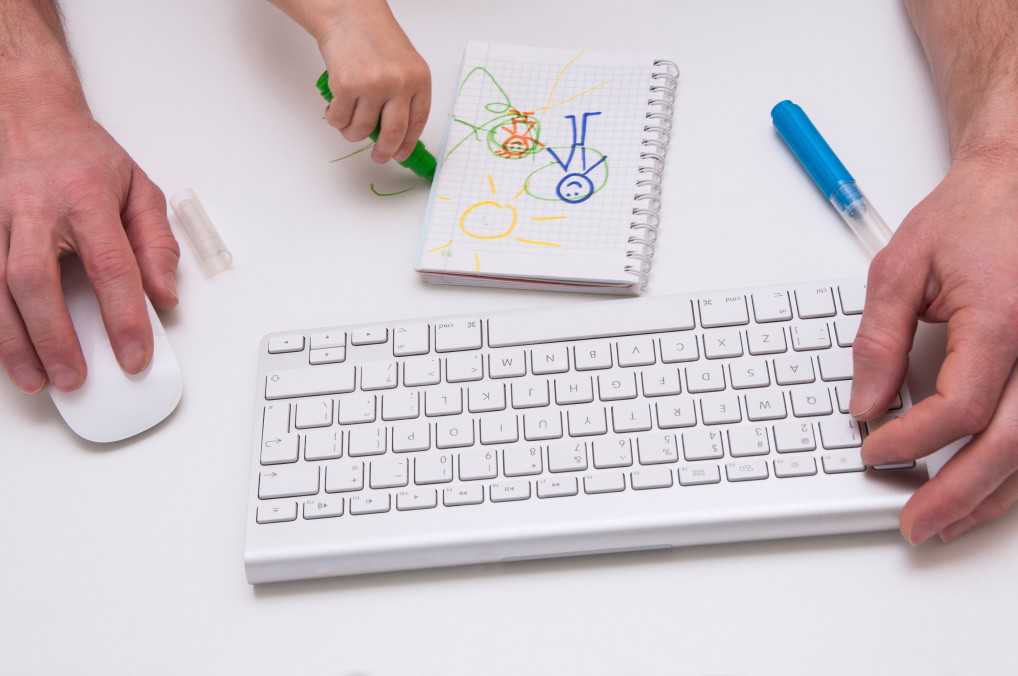 Teacher-child interaction: This can be virtual on a safe platform.
Parent-child interaction: This can be sent by the school and can be in the form of games, activities or videos to co-watch.
Child independent activities: These can be simple activities of listening, yoga, home chores, etc. that enhance autonomy in children. Both Montessori and Erik Eriksson stress on autonomy or independent learning as the foundation of life and learning.
The early years are brain development years, so remember brain research and integrate it into your program in the following ways:
1. The brain is social: Just because you are 'virtual,' don't let social learning disappear. Ensure that you stress on social activities during the virtual time or parent-child time. Children learn skills of waiting for their turn, listening to others, etc. during social interactions so plan for activities where they can speak, listen to each other, wait for their turn. Discussion starters help children speak during virtual sessions, and because they have to get an item for the discussion, it helps them look forward and plan for the next day.
2.The brain thrives on physical activity and needs it every 10 minutes: Enjoy brain breaks with physical activity like jump, twirl, and dance. This will keep children engaged and active and will break the monotony of staring at a screen! A science activity that they can do along with the teacher also helps.
3. It's all about song and dance: Because song and dance involve both sides of the brain and when both sides are involved, the child is actively engaged. Try to teach concepts through songs and make math more fun with dance!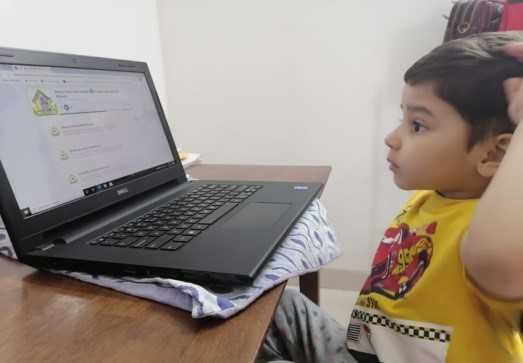 4. Between the ages of 2 and 7, children are in the preoperational stage: It is developmentally inappropriate to expect their learning to be entirely screen-based. So include listening activities like Podcasts. Give them podcasts for origami activities, or a 'listen and draw' activity or listen to a story and then draw the story. This helps children develop hearing as a skill. When we use visual skills all the time, children tend to see and learn and focus less on hearing or listening skills, podcasts and other such activities help develop listening and focus on young children.
5. The brain needs 'serve and return' interactions: Don't be the only one talking! Organize virtual field trips where children can see, talk, discuss and get a great immersive experience, augmented reality can also be of help here.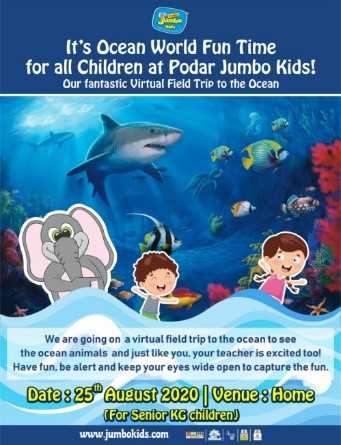 Share a visual like this, so that parents can be educated about the benefits of all the virtual learning activities to their child's brain development –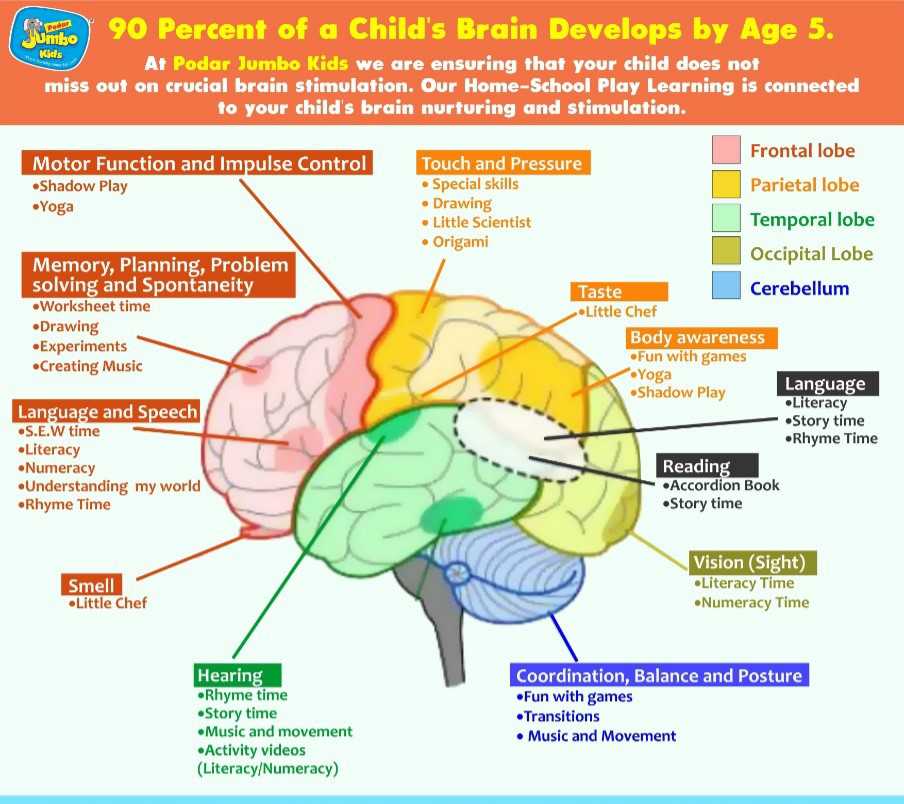 Young children are dependent on their families for their daily needs. In short, families are your partners and hence, it is important to build virtual relationships with them as well.
1. A good early years program emphasises on children's voices to be heard. To do that, teachers should not be the only leaders in virtual learning and discussions. You can ask parents to submit photos of how children are playing at home. Compare and contrast how children are playing at home and you can use these photos in your daily interactions with children to add more of a personal touch. A child feels great when you are able to comment on their home play habits and choice of toys or themes.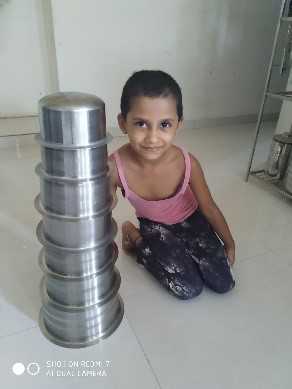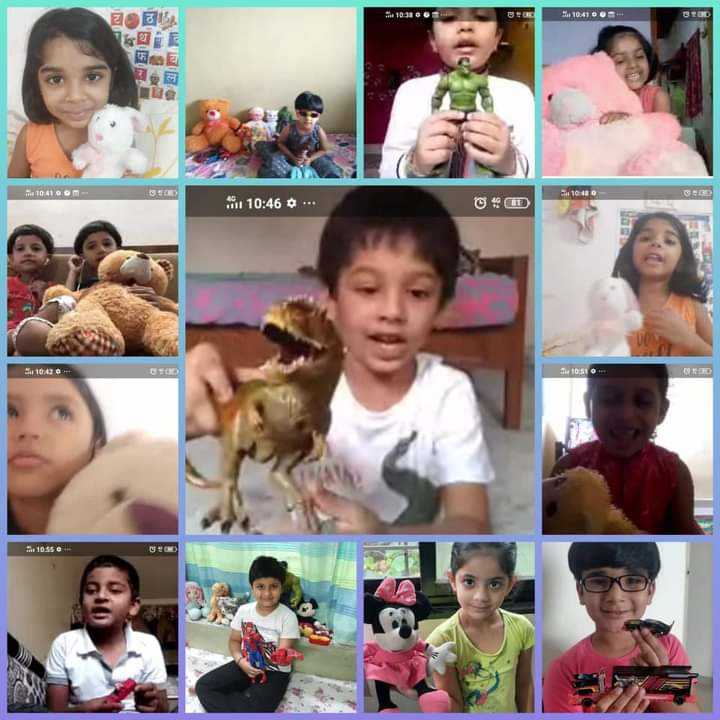 2. Young brains thrive on routine, it gives them a structure. Help parents understand the need for having a fixed comfortable space for children. Also, distractions should be limited during their learning time. Give parents an idea about how to manage their work timing and their child's virtual learning.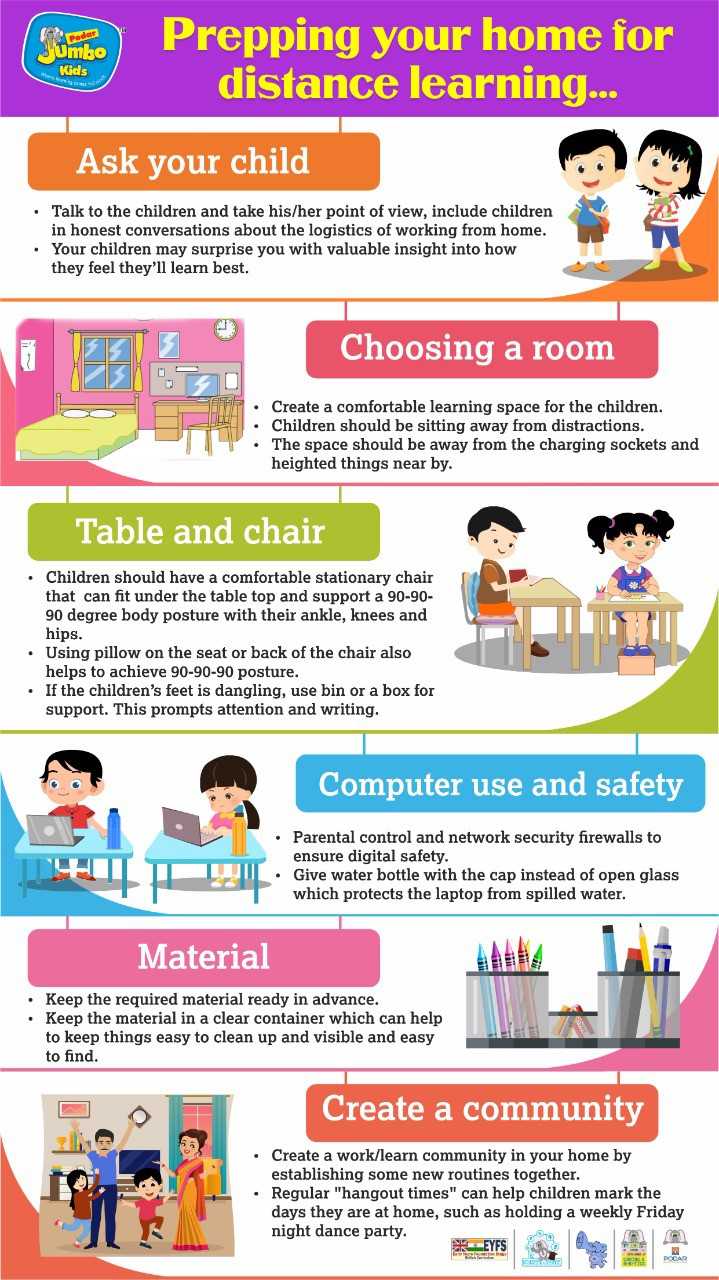 3. Create 'virtual classrooms' for children and parents to relate too.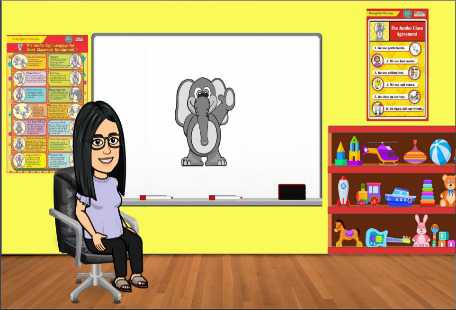 4. Take feedbacks regularly from parents. Many parents are overly worried about making their children 'sit' for virtual engagements, whereas children like to slouch, bend, walk around during virtual interactions. Help parents understand that there are different kinds of learners – visual, auditory and kinaesthetic. The auditory and kinaesthetic learners will not 'sit' during a virtual session but are still learning and paying attention.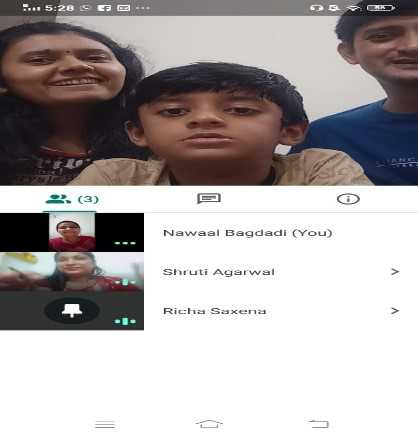 5. Be flexible with parents, they are working from home and working at home and may sometimes miss out on your deadline of sending their child's work, etc. You can be firm with repeat offenders though!
Assessment is a must to ensure that you are aware of the impact of the virtual learning sessions:
Virtual assessment must meet the challenging demands of validity (accuracy and effectiveness) for young children and an approach grounded in a sound understanding of the appropriate methodology.
Assessments should be age-appropriate in both content and the method of data collection.
Assessments should be linguistically appropriate, recognizing that, to some extent, all assessments are measures of language.
Parents should be a valued source of assessment information, as well as an audience for assessment results.
For more details on how to do virtual assessments of children in early years, you can refer to Early Childhood Association manual 'Child Assessment In Early and Primary Years During Virtual Learning' at www.eca-india.org.
Don't forget to take care of your teachers!
It is extremely exhausting to keep young children engaged in remote learning, children don't look at the screen, they exit abruptly, there are sounds from the kitchen of each child's home, etc. Many teachers were not savvy about technology and had to suddenly learn to navigate tech tools. Many had to make do with their own budgets for stationery, etc.
And let us not forget that teachers are also working from home, working at home and juggling their own child's virtual learning needs!
Be kind to them. Listen to their issues. Don't expect too much and give them a break whenever needed.
In these difficult times of COVID-19 pandemic and the subsequent lockdown, children have been faced with a change in their routine. Suddenly, there is so much chatter and information around them making them anxious, lonely, and confused, hence, hampering their continuous learning process in these formative years. So choose the activities for their virtual learning wisely, don't add to their confusion, stress and anxiety.
About the author: Dr. Swati Popat Vats
The author is the President of Podar Education Network that is successfully running virtual learning for more than 45,000 children in its 495 centres across India. She is also the President of Early Childhood Association and Association of Primary Education and Research that have been actively working during this pandemic to ensure that educators have the right research and resources to conduct virtual learning and assessment and have worked on creating educational posters and webinars to help parents, educators, school owners navigate the 'learning' storm cause by Covid-19.