Emerald Heights International School To Host Round Square International Conference 2019
Round Square International Conference 2019 will be held in Emerald Heights
International School, Indore from October 2-8. PARVATHY JAYAKRISHNAN tells you what's in store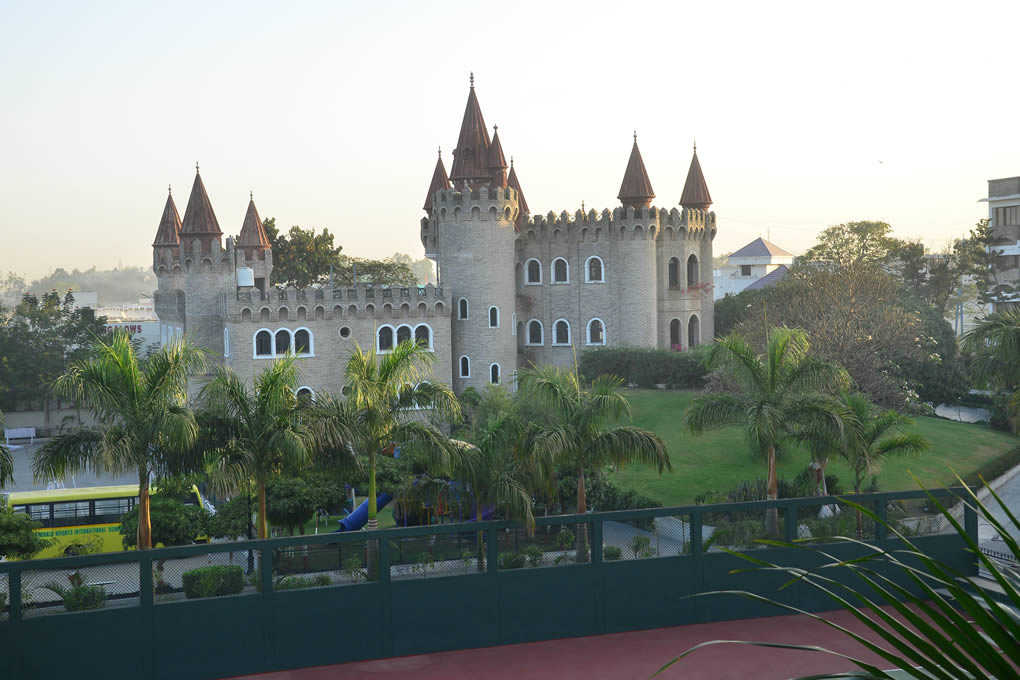 Emerald Heights International School, Indore announced the registration for the 2019 Round Square International conference RSIC2019. The conference for 15-19-year-olds will be held in Indore and registration can be done through their website www.rsic2019.org.
Round Square is first and foremost an internationally diverse network of 200 like-minded schools in 50 countries on six continents. They connect and collaborate to offer world-class programmes and experiences that develop global competence, character, and confidence in students.
The RSIC2019 will run from 2nd to 8th October 2019 (arrivals on 2nd and departures on 8th) and will bring the whole Round Square community together at The Emerald Heights International School, with all students accommodated on-campus and adults across three hotels. Delegates will be sorted into smaller groups for a mini-conference-within-a-conference feel that offers the best of both worlds: The opportunity to interact on a broad international scale, and also the chance to connect and form lasting relationships in a smaller group setting.
The theme of the conference is Sarvodaya-The world we wish to see. Sarvodaya is a Sanskrit word meaning progress for all. The word is a combination of two terms: 'Sarva' meaning one and all and 'Uday' meaning welfare or uplift combined the word signifies 'Universal Uplift'.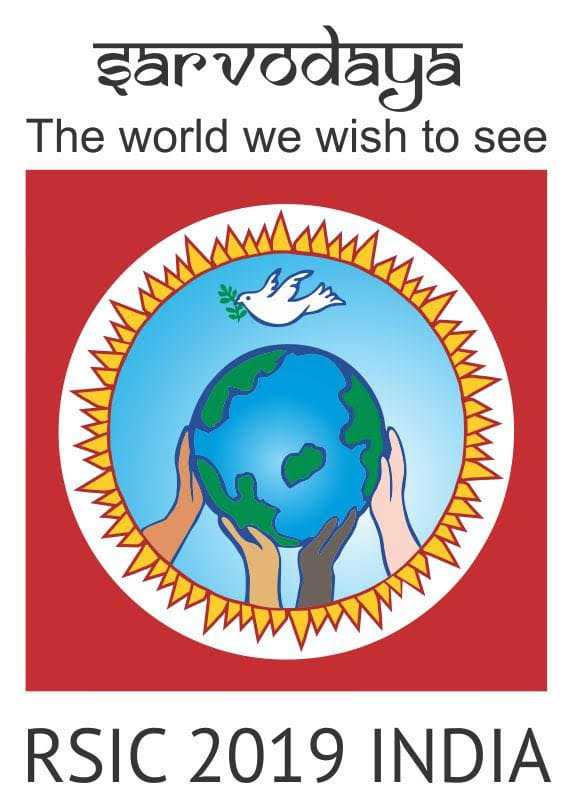 The conference is scheduled in the week when the world celebrates the Mahatma's 150th birth anniversary and the week that follows is dedicated to non-violence and peace. This is in keeping with the school's philosophy. The conference logo is the world being raised up by hands from different parts of the world. It signifies that we should mould the world and ourselves into what we wish to see.
The keynote speakers are the Nobel Peace Laureate Dr. Kailash Satyarthi, Dr. Shashi Tharoor-Member of the Parliament, Sophia-the Robot, Ms. Kiran Gandhi, Musician and activist, Major D P Singh-The Blade Runner and Swami Gaur Gopal Das-The International Life Coach.
The conference is being arranged in four discrete units to ensure a 'family feel' with all the benefits of a large conference. There are four mini-conferences within one large conference.
The barazzas and rikkas will help bridge individual and cultural differences. During the conference, a platform will be provided where problems faced globally can be discussed and solutions achieved. They have made a sincere attempt to create an atmosphere to bring together all young delegates with unwavering faith in the welfare for all. The conference features sessions to understand and implement the Round Square Discovery Framework which is in line with RS ideals. A Run for Cancer with The Blade Runner has been organised for all the delegates to ignite the spirit of adventure.
The conference will also create a community service experience for all. Visits to cities like Mandu and Maheshwar, located on the banks of river Narmada with great historical significance in India, have been planned. Every evening there is a gala theme dinner depicting the different regions of India with a local market set up and cuisine specific to that region will be served with local cultural performances.
Sarala Birla Gyan Jyoti honoured with prestigious 'Climate Action Project School of Excellence' Award
Only 250 schools globally were recognized because of their intense work on climate education in a whole-school approach. The recognition was awarded by Cartoon Network Climate Champions and Climate Action Project.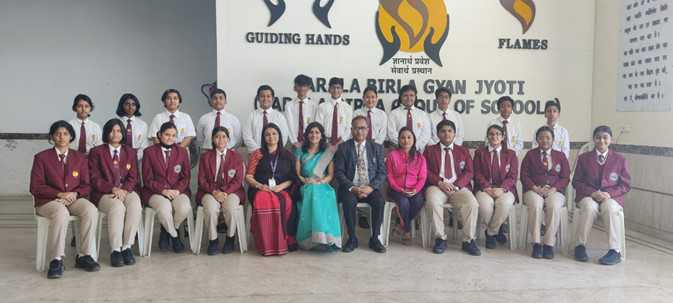 Sarala Birla Gyan Jyoti in Guwahati, India, was awarded the Climate Action Project School of Excellence. Only 250 schools globally were recognized because of their intense work on climate education in a whole-school approach. The recognition was awarded by Cartoon Network Climate Champions and Climate Action Project.
Cartoon Network Climate Champions is a climate change awareness initiative that sets out to inspire kids to take on daily challenges that collectively can make a big difference to the health of our planet. It has been developed in collaboration with WWF, a world-renowned environmental organization.
Climate Action Project is a free, global education project that was launched by Take Action Global, an education non-profit based in the USA, involving 2,700,000 teachers and students across 146 countries. The project aims to help students learn about the climate crisis in authentic ways and disseminate solutions online. The recognized schools submitted their work for the past year and met extensive criteria, including a school-wide commitment to climate education and student solutions.
Sarala Birla Gyan Jyoti has participated in global projects RiseUp4SDGs (India), Let's Be Human, Be One (Serbia), LeapEd Global Learning – Climate Change (Malaysia), the 17 Sustainable Development Goals competitions, implementing the three R's schoolwide and planting gardens in the community, at home and school. Students committed to training to become active Global SDG Ambassadors to raise awareness during virtual Student Hubs with 21 other countries. Students also actively collaborated with students in Brazil, Croatia, South Africa, Sweden and the UK in task-based projects. Currently, all Climate Change projects are student-led.
The selected 250 Climate Action Project Schools of Excellence were announced on 4 November 2021, during Climate Action Day, an annual online live event attended by 250,000 people globally. The event speakers included HRM Prince William, President James Alix Michel, Seychelles, Rick Davis, NASA, Matt Larsen-Daw, WWF, HRM Princess Esmeralda, Belgium, Juan Pablo Celis Garcia, UN Environment Programme, and other world leaders and climate scientists.
The winners were announced by Dan Russell, the voice actor behind several characters in Cartoon Network global hit series The Amazing World of Gumball, and Nandi Bushell, an 11-year-old musician, an influencer, and passionate climate advocate.
Statement by HRM Prince William "We need youth's creativity to repair our planet. We need students to invent and to innovate – to think beyond where we are now and to be optimistic about our future."
Statement by Koen Timmers, Climate Action Project: "Young people have the capacity to do more than learning about climate change. They all can come up with solutions, take small actions, and inspire others to change their lifestyles."
Statement by Dr. Jennifer Williams, Climate Action Project: "Our community of educators has come together in support of climate education for all. We are committed to ensuring students have access to information, ideas, and opportunities to take action for the planet, and, today, these Schools of Excellence are leading the way for the entire world."
Statement by Dr. Diganta Halder, Principal Sarala Birla Gyan Jyoti: "Stopping Climate Change has become a critical issue that needs to be addressed by every human being, but even more importantly in our schools. Students should be aware of Climate Action and the importance of achieving the goals set by the United Nations for peace and prosperity for all by 2030 and to become leaders of impact in the future."