Energizing Vocational Education as a Part of National Education Policy 2020
While the National Skills Qualification Framework (NSQF) had been introduced in 2013, it needs the much greater impetus to ensure that the skills of our students can be aligned with the International Standard Classification of Occupations maintained by the International Labour Organisation.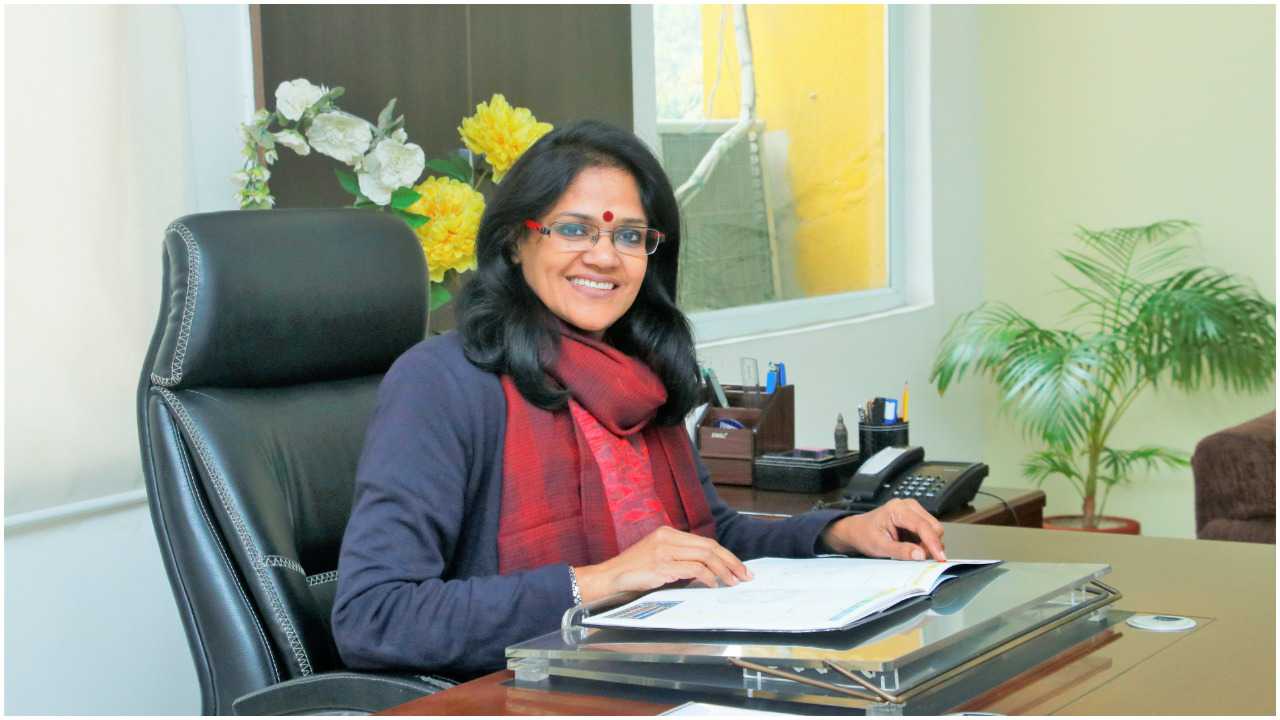 While in a number of more developed countries, the percentage of the workforce with exposure to formal vocational education in the youngest ages ranges from over 50% in the US to 96% in South Korea, in India the figure is as low as 5%. The current situation in India is that vocational education is often perceived to be something undertaken only by students who cannot cope with regular mainstream education. The result of this is that young workforce joining jobs are simply not prepared for that profession, to begin with.
Further, the matter is compounded by the fact that in India, blue-collar work is often looked down upon. This leads to an erosion of dignity of labour. While the National Skills Qualification Framework (NSQF) had been introduced in 2013, it needs the much greater impetus to ensure that the skills of our students can be aligned with the International Standard Classification of Occupations maintained by the International Labour Organisation.
With this in view, much impetus has been given to "reimagining vocational education" in the National Education Policy 2020. Broadly, it envisages introducing vocational education early; taking these up as fun courses like carpentry, electrical work, metalwork, gardening, pottery making et cetera in classes 6–8; and giving opportunities to students to develop further in these vocational courses through the classes 6–12. It is planned to incorporate vocational subject in the specialized common subject exams for the university entrance examinations as well to be conducted by the National Testing Agency (NTA). Students will be able to choose the subjects for these tests and universities will be able to see the students' individual subject portfolio and admit them based on the students' interests and talents.
Among is the fundamental principles that guide both the education system at large as well as individual institutions, is the aspect of ensuring that there are no hard separations between vocational and academic streams, in order to eliminate creating unnecessary hierarchies amongst and silos between varied areas of learning.
The NEP2020 also envisages incorporation of states and local communities in decision making as to the vocational crafts to be included as mapped by local skilling needs. The policy encourages 10 'Bagless' days throughout the year to permit the conduct of enrichment activities including exposure to vocational crafts. It envisages children being given periodic exposure to activities outside the school through visits to relevant places including meeting with local artists and craftsmen. By way of vocational courses, this will help infuse the best practices from a local talent into the teaching with these being imported into schools/school complexes/clusters and the sharing of resources across. It will, as a consequence, help preserve and encourage local crafts based on the area where schools are located. For instance, Bidri work may flourish in Hyderabad, wood carving in Saharanpur, carpet making in Hardoi and brass metalwork in Moradabad.
Inclusion
The National Education Policy 2020 caters for vocational courses as well in a "gender inclusion fund" to cater for girls as well as transgender students and cater for socio-economically disadvantaged groups.
The policy caters for mechanisms tailored to suit the needs of special children including the use of assistive devices and appropriate technology-based tools including braille, sign language et cetera. It caters for adequate attention being paid to the safety and security of children with disabilities.
Ensuring Availability of Teachers
The policy visualises the issues related to ensuring an adequate number of teachers especially in subjects like vocational education and languages. It does envisage recruitment of such teachers to school or school complex and sharing of teachers across schools.
The policy envisages special shorter local teacher education programs at BITEs, DIETs, or at school complexes wherein eminent local persons can be hired to teach at school and school complexes as "master instructors" for vocational crafts, local art, etc. promoting local professions and skills.
Areas requiring additional attention in coming years
In sum, the National Education Policy 2020 foresees a bold new future in Vocational education for our students tomorrow. There are, as in any bold initiative, a number of issues at the implementation level which will need to be addressed. Detailed plans will need to be worked out for each of these to ensure smooth implementation. These are:
– The pairing of supply and demand. Vocational courses in an area will need to be paid with the demand for the products being produced. This will require close interaction with various trade guilds and the industry.
– Provision of adequate teachers in schools. Providing a wide range of subjects has the limitation of very few students in some classes. The impact of this is upon the economics of running schools because more teachers require more pay-out financially. The economics of providing a wide range of subjects will need to be addressed at micro-levels.
– Sharing of resources Economics. The economics of who pays for the hiring of teachers where shared will need to be worked out in detail at the group/cluster level.
– Employment-based upon National Skills Qualification Framework. There is some gap between NSQF levels of qualification obtained and its translation into actual jobs. Much work needs to be done to bridge this.
– Making blue-collar worker respectable. Changing of mindsets is something which will need much work, both direct and indirect; and spanning beyond the scope of the National Education Policy 2020.
Conclusion
Overall, one has to appreciate the enormous effort taken by the government in the publication of the new policy of 2020. Without a doubt, it is a step in the right direction. It will, as in all changes, require much work at ground level to translate the policy into a successful implementation.
About the author:
Rita Singh, Director, Indirapuram Group of Institutions. She has over 30 years of experience in the education field and recently won the CBSE National Award 2019 from the HRD Minister.
Future of Education & Skilling in India
By making informed and intentional policy choices, critically evaluating and learning from the present and the past, and actively investing towards the larger purpose and shared vision of education, the future will be bright and promising.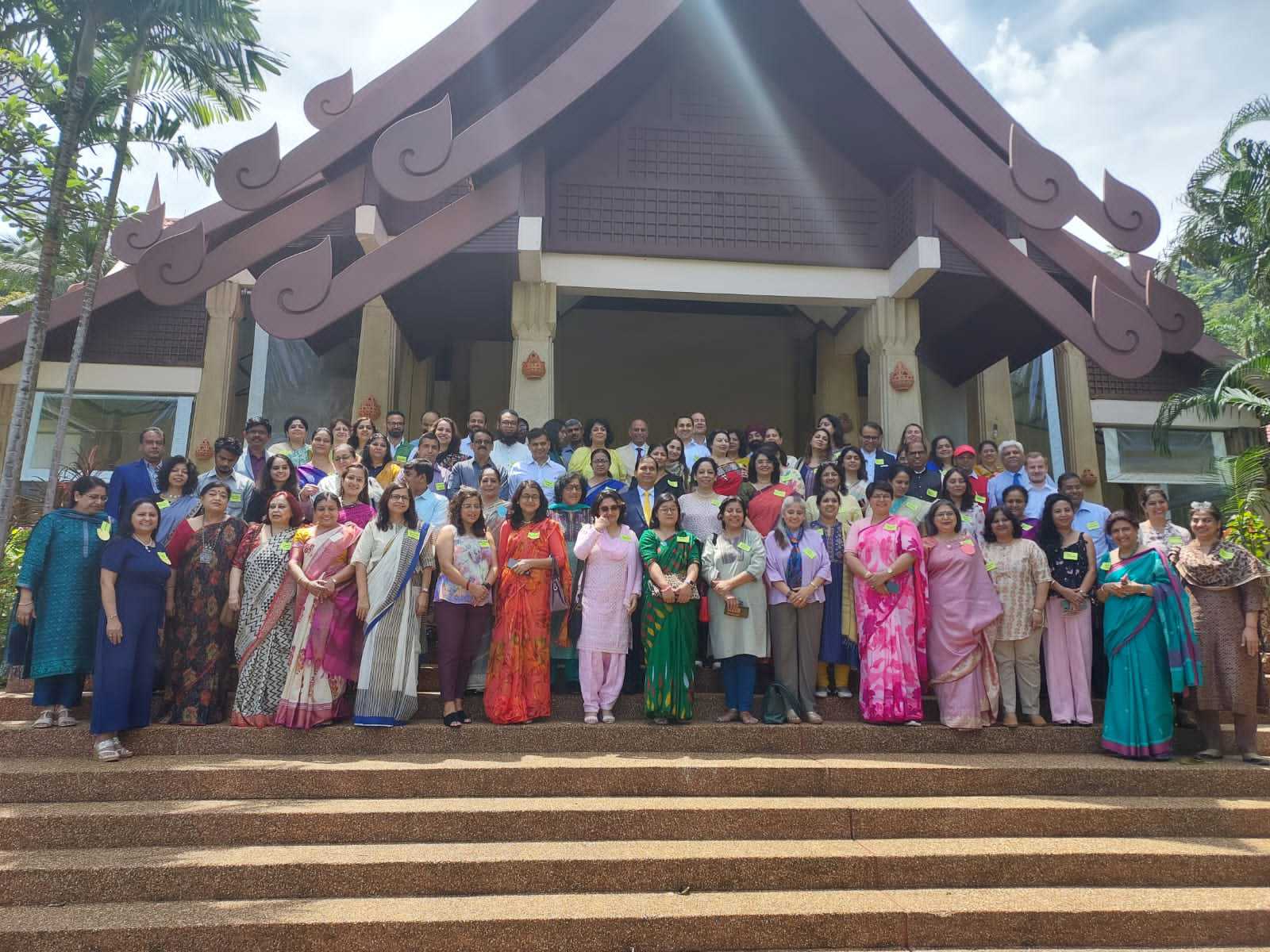 For the past two days, I was attending a school leaders' conference in Phuket, Thailand which was on the contemporary topic of the Future of education and skilling in India. The conference was organised by Goethe Institute, Germany, and was mesmerising. Through the conference I along with many education leaders from countries such as Sri Lanka, Pakistan and India learned about the importance of vocational skills in modern education.
Did you Know?
Less than 5% of the workforce in the age group of 19-24 received vocational education in India during 2012 to 2017. This contrasts with 52% in the USA, 75% in Germany, and 96% in South Korea.
Mahatma Gandhi in a poignant quote says: "The future depends on what we do in the present". India is moving towards becoming a developed country as well as among the three largest economies in the world. India will also have the highest population of young people in the world over the next decade. There will be 180 million youth that will be entering India's workforce in the next 15 years. And as of now, there is a massive skill deficit of 400 million people in the workforce, posing both a simultaneous opportunity and challenge. Hence, Teaching for the future, ensuring that students not only learn but more importantly learn how to learn provide high-quality educational opportunities will determine our country's future.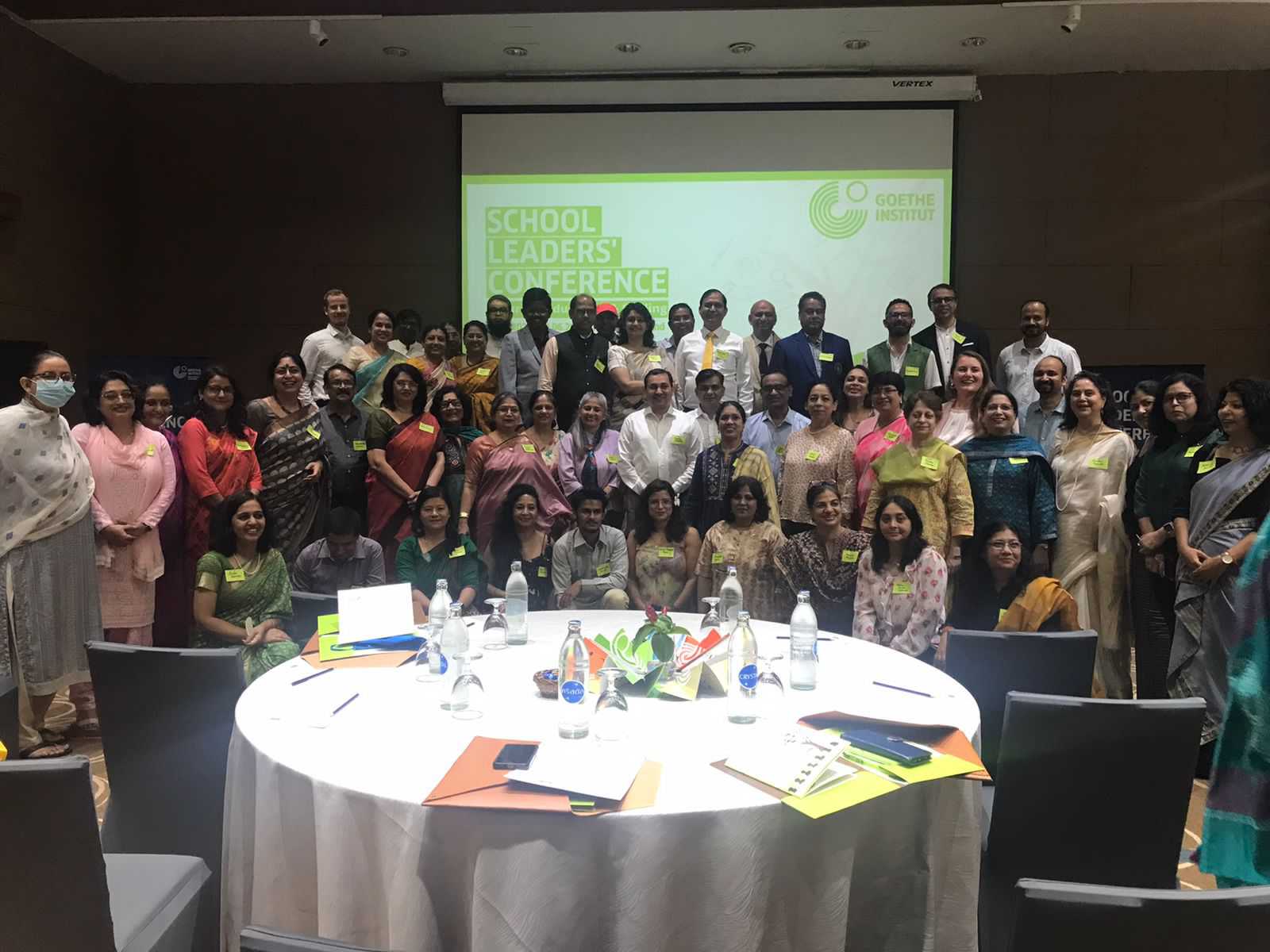 The National Education Policy of the Government of India has redefined the parameters of education in many ways. Vocational (Skill) education plays a very important in this policy. The CBSE is in the process of devising curricula for vocational subjects. NEP 2020 says that the aim must be for India to have an education system by 2040 that is second to none, with equitable access to the highest-quality education for all learners regardless of social or economic background.
So, today, holding Education as the foundation of the future, I would like to throw a light into the future of education and skilling –
The first shift we believe will be a global shift in the need for a skilled workforce proficient in multidisciplinary learning. With the rise of big data, machine learning, and artificial intelligence, many unskilled jobs worldwide may be taken over by machines, while the need for a skilled workforce, particularly involving mathematics, computer science, and data science, in conjunction with multidisciplinary abilities across the sciences, social sciences, and humanities, will be increasingly in greater demand.
The second shift would be a move towards less content and more towards learning about how to think critically & creatively, solve problems, develop 21st-century skills, and absorb new material in changing circumstances.
Addressing ambiguous problems of the future would need not only technical proficiency but mental and emotional resilience to work alongside other people towards a common goal. Hence, the third shift is a reconfiguration towards building life skills, and character that enables learners to be ethical, rational, compassionate, and caring, while at the same time preparing them for gainful, fulfilling employment.
The fourth shift would be a focus on high-quality interdisciplinary research across fields that must be done in India and cannot simply be imported.
the fifth shift would be Education rooted towards enabling Access, Quality & Equity which will provide all students, irrespective of their place of residence, with a quality education system, with a particular focus on historically marginalized, disadvantaged, and underrepresented groups.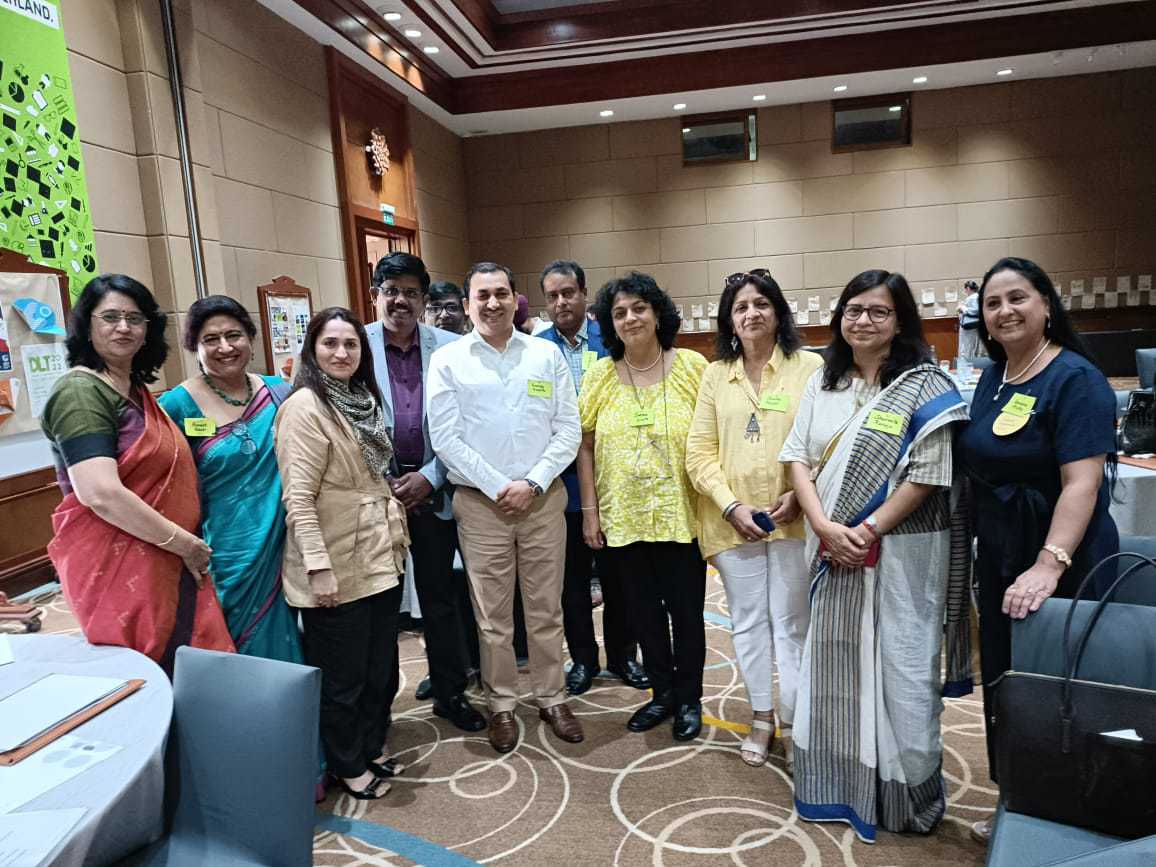 Another shift in the future would be envisioning an education system that's rooted in Indian ethos contributing directly to transforming India sustainably into an equitable and vibrant knowledge society. By leveraging Indian knowledge systems, it is inimitable artistic, language, and knowledge traditions, it would address local and global needs and instill national pride, self-confidence, self-knowledge, cooperation, and integration in its learners.

All of this is aimed to be realised through a restructuring of the school curriculum that is aligned to the needs of students at different stages of their development.
Key reforms are undertaken reforming the current nature of school exams to move away from rote based to competency-based learning and assessments is another priority that is primed towards redefining education in the future.
The development of vocational capacities will also go hand-in-hand with the development of 'academic' or other capacities. Less than 5% of the workforce in the age group of 19-24 received vocational education in India from 2012 to 2017. Hence, in the future, Vocational education will be integrated into the educational offerings of all secondary schools in a phased manner over the next decade.
Towards this, secondary schools will also collaborate with ITIs, polytechnics, local industry, etc. Skill labs will also be set up and created in the schools in a hub and spoke model which will allow other schools to use the facility. Higher education institutions will offer vocational education either on their own or in partnership with industry and NGOs. They will also be allowed to conduct short-term certificate courses in various skills including soft skills. 'Lok Vidya', i.e., important vocational knowledge developed in India, will be made accessible to students through integration into vocational education courses.
As of now, currently, CBSE has started offering around 40 courses (including courses on Artificial Intelligence, Information Technology, and Design Thinking) at the Senior Secondary level which works towards imparting an education that is holistic, meaningful, and skill-oriented which instills among the youth a sense of usefulness and responsibility while also developing key 21st-century skills. In the future, initiatives like Online Entrepreneurship Program, and AI Curriculum can build a robust pipeline of creative and critical thinkers equipped with the right skills and attitudes to enable India in attaining inclusive economic growth and social development. The German dual system of vocational training is a time-tested successful model we can learn a lot from.
Last but not the least, the role technology plays in defining the future of education is much larger than we can ever expect. New technologies involving artificial intelligence, machine learning, blockchains, smart boards, handheld computing devices, adaptive computer testing for student development, and other forms of educational software and hardware will not just change what students learn in the classroom but how they learn, and thus these areas and beyond will require extensive research both on the technological as well as educational fronts.
As I quoted in the beginning, "The future depends on what we do in the present". I believe that our present holds a strong collective desire, actions, and policies to prepare for the future, and shape it too! By making informed and intentional policy choices, critically evaluating and learning from the present and the past, and actively investing towards the larger purpose and shared vision of education, the future will be bright and promising.
About the author:
Anurag Tripathi is Secretary, Central Board of Secondary Education (CBSE).