Essential Handbook on Inclusive Education For Educators: Laws, Initiatives, Benefits & Challenges
To be able to develop a sincere learning environment for kids with special needs, we must first learn about the basics of inclusion in education and the laws that stand for it.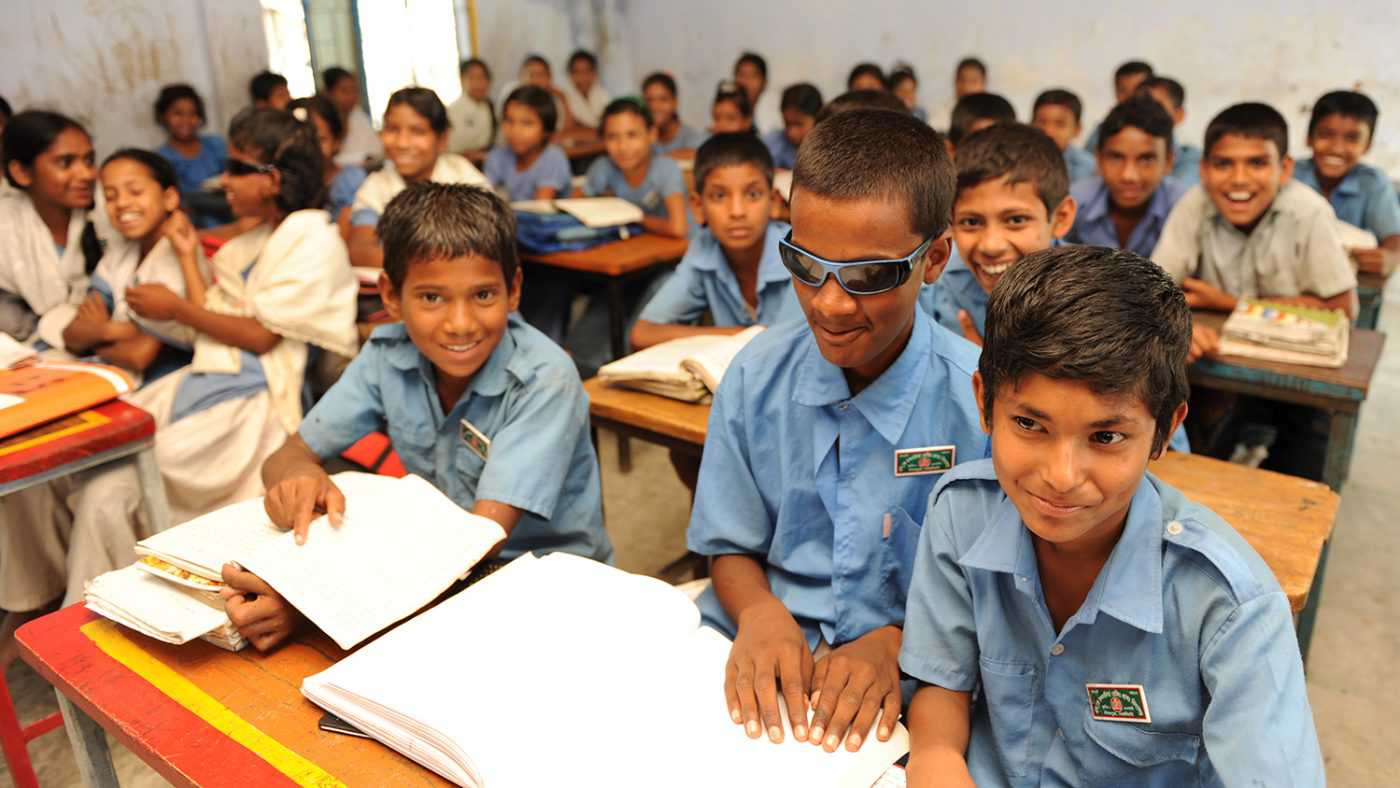 For this month, we decided to research on the practice of Inclusion in a typical K12 setting in India. We wanted to understand what it is like to be a child with disability sitting amongst those who may/may not look like him/her/them. To get more clarity, we reached out to many educators, as well as child behaviourists, who're using interesting tactics to teach the future generation about Inclusiveness so they can grow into kind and compassionate human beings who don't judge people based on their physical abilities and emotional aptitudes.
However, before we start digging deep, the educators must understand what it means to live a life encompassing everyone around them. To be able to develop this sincere behaviour in our little ones, we must first learn the basics of the globally-accepted term Inclusion, along with what the national laws that stand for those with special needs.
What Is Inclusion in Education aka Inclusiveness aka Inclusive Education?
Inclusion in education is a kind practice of giving equal space to children who might differ from others in terms of Physical, Mental or Social capabilities. This very concept in the worldwide education ecosystem is considered the key to providing justice to the ones who fall into this category.
Now, the responsibility of making the methodology of imparting education to everyone without any discrepancy lies upon the policy-makers and educators. It ultimately becomes their duty to teach the new generation about comprehensiveness, which means no one feels left out in a classroom, family, social gathering or a workplace.
To begin with, let's learn how, by providing equal access to similar educational resources to every child, we can shine their and our future, together.
Benefits of Inclusive Education
A Sense of Belonging: When children from different social backgrounds, physical or mental capability grow up together in an educational space, they tend to develop a sense of belonging. By getting to observe people from different backgrounds and disabilities every day, they'll learn to accept the realities from the very beginning which ultimately will enhance their acceptance as they grow up.
Confidence: The specially-abled children will feel that they belong to society as everyone else does. They will develop great confidence and will be able to walk the different fields of life with ease.
Better Academic Performance: It's found that the differently-abled children perform better academically when they learn with other students in similar settings.
No Inferiority Complex: Children, for example, who are financially backward with respect to their peers feel the confidence to step out in the world with equal standing.
Eradicating Casteism: Caste-differentiation is sadly a huge issue in our country. To remove its existence fully, it's important we inform the new generation how shallow this social practice is. To teach them to assimilate with others belonging to lower castes and keep social exclusion at bay, it's good we start from our schools where they spend most of their time.
Inclusion of Families: The benefits of inclusive education are not restricted only to the children but also their families, as they too feel isolated from the community.
Growth of Economy: It is evident that a large number of Indians are actually out of the education system due to the lack of financial inclusion. This large number of unused human resource that is engaged in primary economic activities can be used to push the economy to new heights through essential skill development.
We already know that agriculture, being the primary economic activity, had the burden of providing employment to the highest percentage of the population. With the inclusion of this lot in our education system, we can increase the percentage of a skilled workforce of our nation.
Laws Supporting Inclusive Education in India (Amendments & Acts)
Keeping these aspects in mind, every country has formulated laws that make Inclusive Education a significant part of the national conscious and government policy-making. Let us have a look at some of the important laws that keep the spirit of Inclusion alive in India.
The Integrated Education of Disabled Children (IEDC) 1974
The act was put in action with the view to provide children with special needs with financial assistance for books, transportation, school uniforms, special equipment and aid.
The National Policy on Education, 1986 (NPE, 1986), and the Programme of Action (1992)
The policy stresses on integrating the special children in the same learning space with other groups.
The objective of the NPE is "to integrate the physically and mentally handicapped with the general community as equal partners, to prepare them for normal growth and to enable them to face life with courage and confidence."
Although this policy was created in 1986, it was not implemented until the Plan of Action was created in 1992. The 1992 Programme of Action (POA), created to implement the 1986 NPE, broadens the 1986 definition of who should be included in mainstream schooling, that "a child with a disability who can be educated in the general school should not be in the special school."
Persons with Disabilities Act (Equal Opportunities, Protection of rights and Full Participation) 1995
It states that students with disabilities have the right to access education in a "free and appropriate environment" until they are 18 years of age, "promoting integration into normal schools."
National Trust for Welfare of Persons with Autism, Cerebral Palsy, Mental Retardation and Multiple Disabilities Act, 1999
The government of India collaborated with the UN and the World Bank to make People with Disabilities Act a reality. It was formulated and passed in order to provide economic rehabilitation for people with disabilities.
The Right to Education Bill
The right to education bill was passed by making the 86th amendments to the Constitution and inserting article 21-A. It provides free and compulsory education to all children in the age group of six to fourteen years.
Rights of Persons with Disabilities Act (2016)
The act came as a replacement for the Persons with Disabilities Act 1995. The obligations of the United Nations Convention on the Rights of Persons with Disabilities are fulfilled by this act.
Apart from these laws, our Indian constitution also provides space for inclusion through a number of enshrined articles. The founding fathers of the nation understood how the exclusion of certain sections of our society from the mainstream has cost the nation dearly. Below are the two Articles of Constitution that were passed to give strength to inclusion.
Article 29(2) of the Constitution provides that no citizen shall be denied admission into any educational institution maintained by the State or receiving aid out of State funds on the ground of religion, race, caste or language.
Article 45 of the Constitution directs the State to provide free and compulsory education for all children (including the disabled) until they attain the age of 14 years. No child can be denied admission into any educational institution maintained by the State or receiving aid out of State funds on the ground of religion, race, caste or language.
Health Issue That Comes Under The Rights of Persons With Disabilities Act (2016)
Now that we know of the laws that consolidate major disabilities, let's learn in details about the disabilities covered under the Rights of Persons with Disabilities Act (2016).
Blindness: The complete inability to see anything including light is defined as Blindness.
Low-vision: A significant visual issue that can be corrected with glasses, contact lenses of through surgery is termed as low vision.
Locomotor Disability: The disability that prohibits a person's proper physical movement is classified as a locomotor disability.
Intellectual Disability: Formerly known as mental retardation, this disability is identified by a low level of cognition ability for performing the necessary activities in daily life.
Multiple Sclerosis: This disease affects the brain and the spinal cord causing disability.
Acid Attack: When a person suffers disfigurement due to an acid attack, then he/she is classified as a victim of acid attack.
Specific Learning Disabilities: Specific learning disabilities disrupts a student's ability to read, write or perform mathematical calculations efficiently.
Speech and Language Disability: Speech and language disorder refers to the inability to communicate efficiently.
Thalassemia: Thalassemia is a genetic blood disorder in which the body fails to make a normal and adequate amount of haemoglobin.
Leprosy-cured persons: A person cured of leprosy might face disabilities such as physical activity limitations, stigma and discrimination.
Dwarfism: Stunted growth in height because of the genetics of other medical condition is known as Dwarfism.
Hearing Impairment: It refers to the partial or total loss of hearing that can affect daily life functions.
Autism Spectrum Disorder: This disorder affects the way that a person may interact and communicate with others.
Cerebral Palsy: Cerebral palsy is the condition that restricts the proper movement and coordination of muscles.
Muscular Dystrophy: The group of diseases that causes ever-increasing weakness and muscle loss are classified under Muscular Dystrophy.
Chronic Neurological Conditions: Chronic neurological conditions include a wide range of conditions that affect the nervous system.
Mental Illness: Mental illness refers to a group of issues that can adversely affect your mood, cognitive ability and behaviour.
Parkinson's Disease: Parkinson's disease affects the nervous system gradually and causes the slowing of physical movement.
Haemophilia: Hemophilia reduces the ability of the blood to clot and causes severe bleeding even when the injury is small.
Sickle Cell Disease: It's a group of haemoglobin-related disorders. Particularly, Hemoglobin S which can deform RBCs and turn them into a sickle-like shape.
Deaf-Blindness: Deafblindness is a combination of hearing and visual impairment that reduces one's communication ability significantly.
Government Initiatives
Even though the laws are established to give fair rights to children with special needs, the govt. initiatives should not restrict to simply lawmaking. Instead, active constructive programs should run parallelly so we can achieve our set goals of SDG proficiently. Let's learn how some of the well-known govt. campaigns support inclusiveness inside the Indian classrooms.
Sarva Shiksha Abhiyan
The Sarva Shiksha Abhiyan was launched with a vision to achieve the goal of 'Universalization of Elementary Education.' The Initiative seeks to implement the zero-rejection policy and also to connect various other government schemes and program.
Rashtriya Madhyamik Shiksha Abhiyan (RMSA)
Its aim is to improve and expand the standards of secondary education in India. It also seeks to increase the enrollment rate in schools by establishing schools at a rational distance from every home.
Samagra Siksha Abhiyan
Samagra Siksha Abhiyan is an extension of the erstwhile Sarva Sikhsha Abhiyan that puts great emphasis on Inclusion. Various activities such as identification and assessment of special children, appliances, corrective surgery, therapeutic services, orientation programs, curriculum adaptation, etc. have been added to the program.
Challenges Faced by India
With such a large population to bring under the spectrum of education, India is bound to face issues in providing appropriate facilities. when it comes to serving the special children, the challenges get more complicated. Below, we have shared some major roadblocks that India faces in terms of Inclusive Education.
Lack of Institution/Courses Preparing Teachers for Special Education
Imparting education to children with special needs is not an easy task and requires special training. The lack of such institutions in our country is a known fact which ultimately affects the quality of our teaching methods.
With such a large number of special children out there, we need to promote the establishments of more institutions that can produce the desired number of quality teachers.
Attitude Issues
The attitude of the stakeholders like teachers and school administration is also an important factor that determines the success of Inclusive Education. Inclusion may sound like a noble idea in principle but the practical attitude towards it has always been quite negative.
Teachers and school administration do have a preference for 'normal' children over specially-abled ones. The need of the hour is to promote sensitivity among the educators on the issue so that they aren't afraid of taking up the responsibility and look at it with an open mind.
Faulty Curriculum
To practice Inclusion, schools need to choose a curriculum that is appropriate for every child, special or not. The issue of schools not being able to adapt a curriculum that is comfortable for each student is rampant throughout India.
Constant up-gradation of the curriculum through research is necessary in order to cater to this special category. For example, new games can be introduced for them during the Sport/Physical Education class, the deadlines for the submission of assignments can be made flexible for kids with special needs, a fellow student can be assigned as their class-BFF, the administration can let them use a Scribe during examinations without going through a lot of paperwork, or better, they can be asked to appear for examination through viva rather than the written format.
Environment
Children with special needs often require an Inclusive environment to be able to flourish. They need love and care not only from their teachers but peers, too. Acceptance from their fellow classmates and teachers boosts the confidence in them and enable them to adjust well.
Seating arrangements can be made according to the needs of special children, limitation of wall art so that the students with ADHD can focus better.
Financial Issues
The amount of financial resources required to implement nationwide Inclusive Education is hefty. Lack of appropriate funds is a roadblock that needs to be removed if a national Inclusion Policy is to be implemented.
The Way Forward
India, as a nation is still far behind when it comes to adhering to Inclusive practices in education and the reason behind this ethos is both historical segregation of sects and lack of finances. However, the successive governments have formulated different policies and introduced various effective initiatives so far to keep up with the changing social-economic dynamics and make Inclusion a strong pillar of our policy-making process.
For example, the recent draft of the National Education Policy has included the following objective:
"Achieve an inclusive and equitable education system so that all children have equal opportunity to learn and thrive, and so that participation and learning outcomes are equalized across all genders and social categories by 2030."
A great emphasis has been laid on the Under-Represented Groups or URGs in the draft of NEP 2019.
A lack of access to schools, poverty, social biases, a non-inclusive curriculum has been recognized as some of the major issues that need to be addressed.
The draft of NEP also mentions certain constructive techniques that will be implemented to address the issues faced by the URGs.
Special Education Zones will be set up across the nation to provide the URGs comfortable access to education. The ratio of expenses and per-child expenditure will be shared between the centre and the state in the ratio of 2:1.
In order to embed sensitivity among teachers about such groups, the NEP draft also includes an overall training of pre-service teachers as well as in-service professional training.
The under-representation of teachers from the URGs is also a burning issue that the NEP draft seeks to address. The policy will seek to develop policies for the recruitment quality teachers from the URGs. It will reverse the previous method of 'training followed by recruitment' and put recruitment as the first step.
To make learning more comfortable, the draft will keep The Pupil-Teacher ratio at 25:1.
The school environment will also be kept positive through restricting exclusive practices, by cultivating sensitivity among students and keeping the curriculum in line with the objective.
Image courtesy- Sightsavers.org
Trends Of Artificial Intelligence (AI) For Online Exams
The automatic evaluation of evocative answers in online tests using AI can have many beneficial impacts on both students and teachers.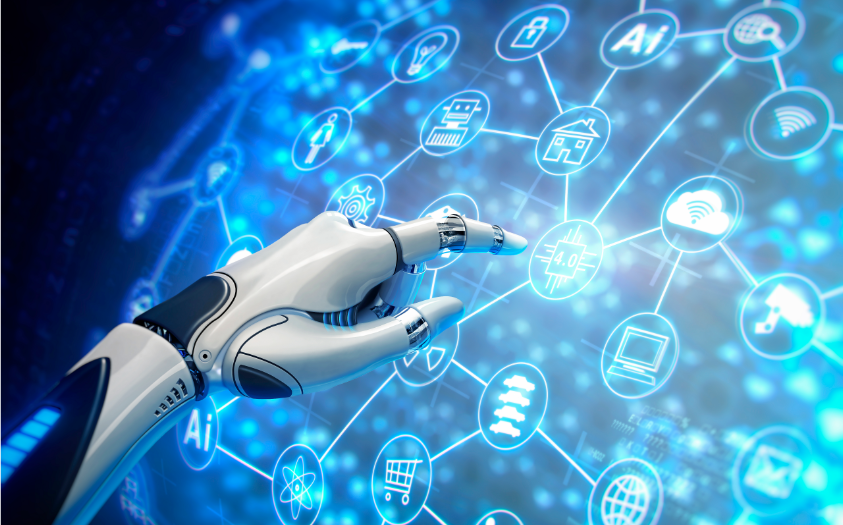 Contrary to the common belief, teachers also experience exam anxiety; exams are logistically challenging and demand extensive planning. Setting up a question paper, or rather several different sets of question papers, printing those question papers and answer sheets, securely delivering those question papers to exam centers, gathering those papers, sending them to teachers for correction, and then publishing the results are all steps in the process.
There is a pressing need for innovative exam administration methods since teachers must spend a lot of time planning, administering, and arranging exams rather than using that time to better support their students and classrooms.
Simply said, the Indian educational system is enormous. Out of the three hundred and fifty million people enrolled, seventy million have entered higher education alone in the last two decades. Now, it is a very difficult undertaking for many state and central education boards to plan and perform tests for millions of pupils. Paper leaks have occurred during exams administered by several state boards and the Central Boards for a variety of reasons. A lot of time, money, and labor are needed. When one exam is finished and its results are out, it's time to begin planning for a new exam.
Many universities grapple with paper checking and publication issues in addition to paper leaks. The lengthy process of reviewing thousands of papers might cause findings to be months late due to the continuous instructor shortage. For instance, the Mumbai University results were not released for five long months, which caused a sense of apprehension among students and their parents. Similar issues exist with college-level exams, which makes administering them a difficult undertaking.
What's next?
Online tests largely depend on artificial intelligence (AI) and machine learning (ML) to ensure security and stop cheating. The use of facial and speech recognition technology is one way that AI and ML are deployed in online exams.
    How can we make conducting exams easier? 
    How AI is bettering online exams
    Onscreen Marking System
    AI-powered tools to evaluate answer sheets
The AI-based exams commonly alluded to as AI-proctored tests, do away with the requirement for placing onsite invigilators and offer a setting free from plagiarism. The webcam stream from the candidate is continuously monitored by the AI proctoring program, which flags or reports any suspicious activity. Exams powered by AI make it simple to keep track of lots of applicants.
Universities have expanded online education as a result of the sharp increase in the deployment of AI in exam automation. Center-based exams are expensive for students and drain a university's finances because proctors must be hired, a location must be chosen, and other logistical considerations must be made. However, as auto-proctored exams and exam automation become more commonplace thanks to AI, colleges are doing so because these methods are the most financially sound and maintain academic integrity.
❖    Extraordinary Features of AI-Based Exams
Universities benefit from auto proctoring because it provides reliable, efficient, and economical solutions through AI-based tests. Exams that are automatically proctored cost a third less, making this a more economical technology. When students from all around the world take exams, the auto proctor functions like a human invigilator. Due to its interactive characteristics that aid in producing an environment free from cheating, the system has acquired credibility.
⮚    Image Recognition
In light of recent rigorous research by engineers and neuroscientists, AI-based tests now come with sophisticated facial recognition characteristics. Universities deploy facial recognition-based AI proctoring devices to make sure students don't cheat on exams. The volume of photos provided to the system directly correlates to the detection's accuracy and precision; the system highlights instances of cheating. Impersonation is also less likely when a government-approved photo ID is used for authentication. Compared to the 97.53% attained by humans, the Gaussian Face algorithm created in 2014 by researchers at Hong Kong University achieved facial identification scores of 98.52%.
⮚    Voice Recognition
To assist systems to comprehend human speech, researchers have long worked on voice recognition technology. By showing a graphical representation of the speech patterns, a voice-enabled auto proctor may recognize audio for verification and match it to any background noise to eliminate instances of cheating. Accelerators for AI are helping businesses transform digitally. As a result of numerous technical developments, AI has advanced by doing away with the necessity for human invigilators to create student report cards. After the exam, system-generated reports based on the performance of the students are delivered to the universities. Universities regard AI-based tests as a one-stop solution for delivering an effective, economical, and scalable option for online education since technology has increased the integrity and legitimacy of the exams. The dependence on technology grows as a result of the rising requirement to deliver high-quality instruction to a sizable student body, eliminating errors and adopting exam automation. Given how rapidly AI is being adopted, manual and live proctored exams may be phased out over the next five years, opening the door for a completely automated test procedure.
Whether it's for educational institutions or corporate hiring, integrating AI into the assessment process offers certain special advantages that are not possible with conventional methods. A startup using artificial intelligence to power exams enables organizations to administer the evaluation at scale. This was born out of the necessity to ensure that every student had a personalized learning experience and to establish a system where each student is routinely evaluated based on their abilities. AI is used in many psychometric tests for job candidates and employees, even in the corporate world. In situational judgment tests (SJT), this can take the form of convincing algorithm-based judgments derived by examining test-taker replies, or it can take the form of genuine chatbot-style interactions with applicants. HR and talent choices are increasingly frequently influenced by the implementation of AI in assessment.
Re-evaluating the assessment process
When it involves hiring in corporations or educational institutions, AI integration offers certain special advantages that cannot be obtained through conventional methods.
The first on the list is that AI can analyze enormous amounts of data with improved efficiency and precision—far more so than any human can. Today's computers are more powerful, thus more candidate data can be precisely processed in less time.
Second, AI confronts the prejudices and stereotypes held by people that frequently manifest during appraisal. It results in arbitrary marking in the educational setting, but it might result in bad hiring decisions for businesses. Nevertheless building this trust requires that the AI system's programming be done impartially. The algorithm will always produce biased results if the input data is biased, to begin with. Finally, AI provides socially-distant yet trustworthy evaluation methods without compromising the sanctity of the assessment process in a time when being near to one another is considered the greatest of all crimes. Artificial intelligence (AI) has a significant role to play in evaluating enormous amounts of candidate data by merging many features, such as robotic process automation, machine learning, pattern matching, natural language processing, etc.
Examiners can use the resources provided by automated proctoring programs to stop cheating. The software can log system data, restrict online access, and track keystrokes. To record test takers and their surroundings, they can also seize control of computer cameras and microphones.
AI is used by certain programs to "flag" dubious behavior. Facial recognition algorithms verify that the student is still seated and that nobody else has entered the room before proceeding. The algorithms also pick up on other behaviors that can point to cheating, such as whispering, weird typing, strange motions, and so on.
Examiners can expand their investigation by checking previously recorded video and audio and questioning the student once the program "flags" an occurrence. A necessity during the pandemic, automated proctoring software claims to lower exam cheating when given remotely. Fair tests safeguard the value of credentials and convey the importance of academic integrity. They play a significant role in the certification criteria for professions like law and medicine. Honest students are wronged by cheating. If left unchecked, it provides these pupils more motivation to cheat.
Simple technical approaches can get around a lot of the anti-cheating safeguards, according to our evaluation of the software. This result indicates that the tools might only offer modest advantages. It poses a security concern to make pupils install software that has such extensive computer control. In some circumstances, even after students uninstall the software, it slyly persists.
Some pupils might not have access to the required hardware or the quick internet connections the software needs. This results in technological problems that are stressful and detrimental. 41% of the pupils in one incident had technical glitches.
Online proctoring raises privacy concerns. Examiners can peer into students' houses through video capture and study their faces covertly. It differs from conventional in-person test supervision in that it is conducted with such close observation and is videotaped for potential later viewings.
Truth and bias Significant fairness issues are raised by proctoring software. The software we studied uses facial recognition algorithms, but they aren't always reliable. The algorithms utilized by the big US-based manufacturers do not distinguish darker-skinned faces as correctly as those with lighter skin tones, according to forthcoming research by one of us. The resulting covert discrimination may exacerbate existing biases in society. Similar issues with proctoring software and facial recognition technology, in general, have been identified by others.
Concerningly, the proctoring algorithms can mistakenly identify test-takers who exhibit unusual eye or head movements. This could give rise to unfounded assumptions about students who are neurotypically different or who have unusual exam-taking habits. Exams are already stressful experiences that have an impact on our behavior, even without automated proctoring.
Investigating baseless suspicions
Educational institutions frequently have the option to accept or reject certain automated functions. The proctoring corporations may assert that AI-generated "flags" are just grounds for the school to look into possible academic dishonesty and not evidence of it.
However, when based on erroneous machine-generated suspicions, looking solely into and questioning a kid can be unfair and distressing in and of itself.
Automated exam monitoring may also set a wider standard. The general public is becoming more concerned about surveillance and automated decision-making. When introducing potentially dangerous technologies, especially when they are imposed without our genuine agreement, we should exercise caution.
It is essential to devise methods for remotely grading exams fairly. Exams won't always be able to be substituted by other forms of testing. Nevertheless, organizations utilizing automated proctoring software must be responsible. This entails being open and honest with pupils about how technology operates and potential outcomes for student data. Examiners should also provide useful alternatives, such as opportunities for taking the exam in person. Providing alternatives is fundamental to informed consent.
In China, one out of every four schools uses AI to assess student homework. This system, which uses machine learning, can automatically grade students' work and, in some contexts, even make recommendations.
Some online grading tools can even read and comprehend the handwriting of the candidate while scoring the test papers nearly as well as teachers! These tools make it simple to discern letters, numbers, and other symbols.
These AI-powered gadgets also have the benefit of learning, just like people do. So, thanks to machine learning, if the system makes any missteps and those mistakes are reviewed and rectified by teachers, the system won't repeat them.
These tools are also considerably quicker than teachers; some of them can analyze answer sheets in as little as 90% less time. As a result, results might be released shortly after the exam is over. This can save a tonne of time and work while also addressing the university's lack of evaluators. The use of AI for the automatic assessment of descriptive responses in online tests has several benefits. Among the advantages are:
AI algorithms can efficiently and accurately assess a high volume of exam responses, which reduces the time and effort needed to mark exams and frees up teachers to concentrate on other elements of instruction.
Increased accuracy and efficiency when marking examinations.
Improved fairness and objectivity in grading. All students receive the same degree of evaluation thanks to the objectivity and consistency of AI algorithms, which also reduces the possibility of bias or human error in grading.
For students, detailed and personalized comments. The strengths and flaws of each exam answer are highlighted, along with recommendations for improvement, by AI algorithms. This can aid pupils in bettering their abilities and comprehension of their performance.
enhanced information reporting and analytical capabilities. Exam answers can be used by AI algorithms to create comprehensive data sets, which give teachers the ability to monitor academic achievement, spot trends, and patterns, and decide on teaching and learning strategies.
Overall, the automatic evaluation of evocative answers in online tests using AI can have many beneficial impacts on both students and teachers, strengthening the efficiency, timeliness, and equity of the exam process.
Author – Kamaljeet Yadav, Principal, Subodh Public School, Jaipur