Even $3 billion may fall short when it comes to skill development programs in India.
Since last year, the PMKVY has trained some 20,00,000 persons out of which only 81,978 got jobs. The program also suffers from a high drop-out rate. An investigation has revealed that corporate trainers benefit the most as funds get funnelled to them without any ground level results.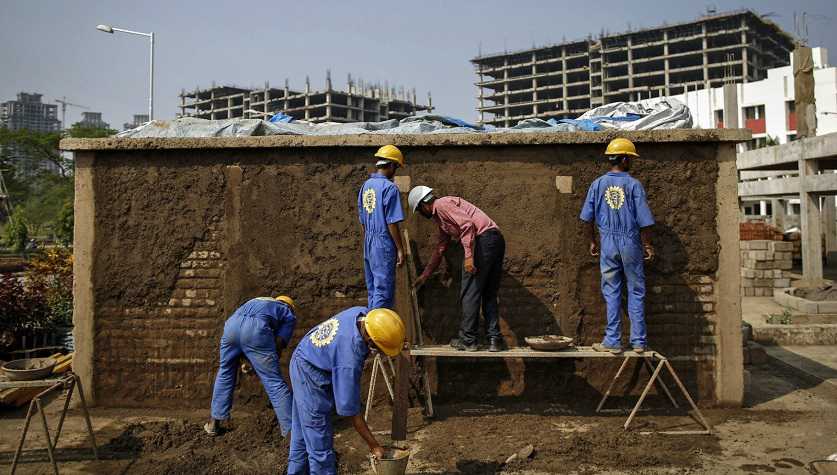 Walking the talk, Prime Minister Narendra Modi has opened the coffers and announced 2 big budget schemes that will work towards making millions of young Indians more employable.
The last 2 weeks has seen the PMs cabinet approving 2 major skill development schemes, totalling up to a whopping ₹22,000 crore ($3.3 billion). Such initiatives are needed and are critical for India's future as the country will be home to the highest number of working-age persons—over one billion—by 2050, in the Asia-Pacific region.
Here are the scheme details:
On July 13, the cabinet approved a ₹12,000-crore skill development plan under the Pradhan Mantri Kaushal Vikas Yojana (PMKVY) to train some 10 million Indians over a period of 4 years. The skills will cater to domestic industries and also those "aligned to international standards for overseas employment in Gulf countries, Europe, and other overseas destinations," the government said in a statement.
A week earlier, on July 5, the cabinet cleared a ₹10,000-crore apprenticeship program to train 5 million people by 2020. "The scheme will catalyze the entire apprenticeship ecosystem in the country and it will offer a win-win situation for all stakeholders. It is expected to become one of the most powerful skill-delivery vehicles in the country," a government statement said.
"This is a big step for us towards empowering the youth of our country and we are certain to strengthen the system and make training more effective with robust monitoring," Rajiv Pratap Rudy, India's skill development minister, said last week.
The skill development / upgradation push comes at a time when India is trying to reinvent and project itself as a manufacturing powerhouse and the PM is inviting global manufacturing giants to operate out of India. More industries mean more jobs, and if India doesn't have a continuous supply of skilled labour, these companies might look elsewhere.
It is a matter of concern that similar programs in the past have not exactly been a success. Let's quickly take a look at the figures. Although, since its launch in July last year, the PMKVY has trained some 20,00,000 persons, only 81,978 of them got jobs. The program also suffers from a high drop-out rate as discovered by education-focused NGO Pratham 2015. Some go back to their villages after training and others just stop mid-way, the findings said.
In fact the Standard Training Assessment Reward (STAR) scheme, launched by the UPA government didn't have any placement record for the almost million people it trained so there is no way to judge the efficacy of that program.
To many it may not come as a surprise that an investigation by the Outlook magazine in August 2015, revealed that the real benefits of the investments made into the National Skills Development Corporation (NSDC)—a public private partnership that provides funds to organisations that provide skills training—went to corporates. The money provided by the NSDC was funnelled to private skills trainers, often employed by big corporates, but there were hardly any outcomes, the investigation found.
The entire Skill India program also largely ignores the terrible state of school-level education in the country. Primary school students can't perform basic arithmetic problems or even read text that they should be able to.
In its proposals for a new national education policy, the government has pointed out these grim realities, but there hasn't been any big-bang announcement to reform the country's education system
Smile Foundation and Shell Launch STEM Project on Pi Day
The initiative will benefit less-privileged students from government schools.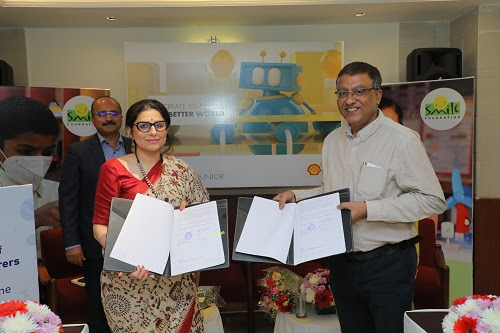 On the occasion of International Pi (π) Day, Smile Foundation and Shell launch 'NXplorers Junior' programme in three Indian states. NXplorers is Shell's global flagship Social Investment STEM (Science, Technology, Engineering, and Mathematics) educational programme aims to benefit over 25,000 children during the first year by enabling them to understand, navigate and address local and global challenges, as underlined in the Sustainable Development Goals (SDGs). NXplorers is also aligned with the National Education Policy 2020 and delivers societal benefits.
The innovative initiative will benefit less-privileged students from government schools and affordable private schools, studying in rural and hard-to-reach areas in the states of Andhra Pradesh, Telangana and Kerala. Its design also includes endeavour to create awareness amongst parents on the importance of STEM education, especially for girl children.
"Shell firmly believes that, provided with the necessary skills and guidance, young people can be a driving force to find sustainable solutions to the major global challenges of our time. Launched in 2018, Shell's global flagship STEM programme NXplorers is aligned with the National Education Policy 2020 that aims to transform India into an equitable and vibrant knowledge society. With the Smile Foundation partnership, we aim to expand this programme to Andhra Pradesh, Kerala, and Telangana and offer young minds the platform to design sustainable solutions to ease the pressure on food, water, and energy," said Ms. Latika Taneja, Head of Corporate Relations – India.
The programme is being rolled out in concurrence with the educational authorities of the respective state governments. Besides students, teachers, parents and communities are involved actively while implementing the programme so that it remains sustainable in the long-term.
"We are excited to roll out this innovative programme in India. We are hopeful that our children will not only leverage STEM education in building their future career but also will grow up and develop leadership ability in finding sustainable solutions in various walks of life," said Mr. Santanu Mishra, Co-founder & Executive Trustee, Smile Foundation.
The NXplorers Juniors will train both 6th and 7th grade students. NXplorers Juniors Level-I course will be delivered through a combination of teacher's guide, PowerPoint slides, and several instructional videos. The facilitator guide will outline the essentials to be covered in each session, exercises, discussion, checkpoint questions, a summary, assessment, and research to be undertaken by students after the session.
The United Nations Sustainable Development Goals (SDGs), exploring SDG Solutions, researching global goals, and developing a challenge and choosing a solution etc. are covered in the NXplorers Juniors Level-1.
NXplorers – Learning for a Life Time, envisions to provide a minimum of 3-5 years of NXplorers exposure to the students at various levels. The objectives include developing strong knowledge and skill set among students so that local and global challenges can be addressed by them. Developing sustainable models of implementation by engaging teachers, school leaders and communities effectively, creating awareness amongst parents regarding the importance of STEM education, especially concerning girl education are part of the overall goals.
About Smile Foundation
Smile Foundation is a national development organization directly benefiting over 1.5 million underprivileged children and their families every year through more than 400 welfare projects in education, healthcare, livelihood and women empowerment spread across 2,000 remote villages and urban slums in 25 states of India.
About Shell
Shell is one of the most diversified international energy company in India with over 10,000 employees and presence across upstream, integrated gas, downstream, renewable energy, and deep capabilities in R&D, digitalisation, and business operations; with a retail presence across six states – Karnataka, Tamil Nadu, Telangana, Maharashtra, Gujarat, and Assam.