Exams again? Stressed again? Worry no more!
Exams translate into stress for students, parents and teachers. But, students bear the brunt as parents and teachers burden them with the pressure of performing well. How can students fight this stress? Here's how
As students of classes 10 and 12 inch closer to Board exams, stress levels rise again. Exams are almost within touching distance now, they will continue for another fortnight for class 10, while class 12 students struggle it out for almost a month. However, the time spent stressing over them start New Year onwards, and it gradually gets on the nerve as CBSE announces date schedules for the two classes. Other than stressing out the students, parents go through the same ordeal as well.
Is there a way to combat this pressure to perform? A way out of anxiety? Maintain a high level of concentration? Keep interest in studies? Stay awake? Deal with expectations?
Yes, there is help for all these, and it's not too far away. Here are some solutions for you:
1. When you sleep, sleep well: The first thing that stress leads to is lack of sleep. Without proper mental and physical rest, there's a lack of concentration and memory starts to fade.
2. Start doing yoga: Though it is a traditional way to combat mental pressure, but is highly effective. Meditation can be another way to eliminate stress.
3. Stay focused: Once you start with your daily studies, don't give-in to any postponement and excuses.
4. Plan: Your entire day should be planned well in advance and you need to make sure that you follow it. While you plan, make sure not to miss out on time to relax. Take breaks to listen to music, walk, mingle with friends, cook or you can even dance for 15-30 minutes.
5. Eat: To keep any illness, tiredness, fatigue at bay, eating light and homemade food will keep your energy-level high.
6. Discussions: It becomes highly important to discuss your studies, but you need to remain focused on your plans even if your classmates seem to have studied more than you.
It's not just during preparations when stress levels are high, the day of exam is all the more stressful. Staying calm on the day of your paper is equally important, though the brain is highly overloaded with the fear of not performing well. Here's something to fight this:
1. Relax: Stop studying, now is the time to stay calm and concentrate on your exam, you will not gain anything by studying more now.
2. Deep breaths: Before you enter the exam hall, take three deep breaths. In case, you feel tensed as you write a paper, take three deep breaths again. It calms down the mind and you can stay focused.
Well, we can list out a number of solutions, but at the end, everything depends upon how much a person can grasp and we hope that when the day of the exam arrives, you have studied for the right subject.
Education for Girls
Department of School Education and Literacy (DoSEL), Ministry of Education is implementing 'Samagra Shiksha', for universalization of quality education throughout the country in coordination with the States and UTs.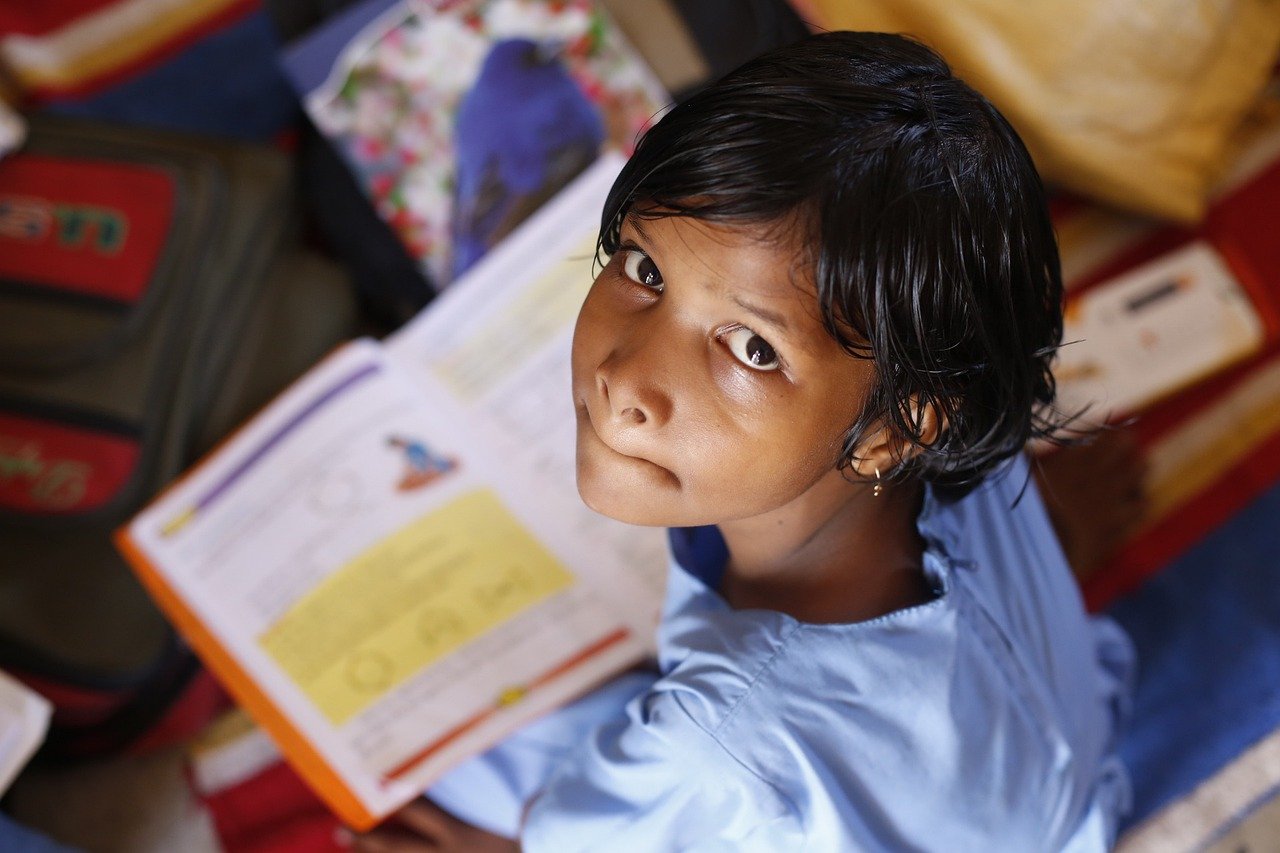 Education is a subject in the concurrent list of the Constitution and the majority of schools are under the jurisdiction of the State Government. Department of School Education and Literacy (DoSEL), Ministry of Education is implementing a centrally sponsored Integrated Scheme for School Education 'Samagra Shiksha', effective from 2018-19, for universalization of quality education throughout the country in coordination with the States and UTs. Bridging gender and social category gaps at all levels of school education is one of the major objectives of the Samagra Shiksha. From the year 2018-19 to 2020-21, the Drop-out rate of girls at the Secondary level decreased from 17.03% to 13.7%, Gross Enrolment Ratio (GER) at the secondary level increased from 76.93 to 79.45, and GER at the higher secondary level has increased from 50.84 to 54.65. (Source: UDISE+).
Under Samagra Shiksha, there is a provision for gender-segregated toilets in all schools. As per UDISE+ 2020-21, 97.45% of Government schools have gender-segregated toilets. Also, there is a provision of a Composite School Grant which may be used for annual maintenance and repair of existing school buildings, toilets, and other facilities to upkeep the infrastructure in good condition.
School Health Programme, under Ayushman Bharat which is a joint collaborative initiative of the Ministry of Health and Family Welfare and DoSEL, Ministry of Education, a module on 'Growing up Healthy' has been incorporated, which interalia includes information on physical challenges during adolescence and attaining puberty.
The National Council of Educational Research and Training (NCERT) is implementing the Adolescence Education Programme (AEP) as part of the National Population Education Project (NPEP). One of the learning outcomes of AEP is to make the learners aware of the concerns of adolescence, i.e. process of growing up during adolescence, and to inculcate in them a positive attitude regarding these concerns.
Additionally, vide a joint letter of Secretary, DoSEL, and Secretary, Ministry of Jal Shakti dated 08.03.2022, the states have been advised to utilize funds earmarked for Menstrual Hygiene Management (MHM) and management of menstrual waste under the Swachh Bharat Mission (Gramin) Phase-II at the village level, for installation or maintenance of incinerators in schools having girls from classes VI to XII and for creating awareness on MHM among adolescent girls and in the society in general.
Moreover, all States and UTs have been requested to take necessary steps to create awareness amongst adolescent girls in schools about the safe usage and the benefits of Sanitary Napkins. It has also been communicated that subsidized sanitary napkins are available at the Jan Aushadi Kendras set up by the Ministry of Chemical and Fertilisers, Government of India.
Under Samagra Shiksha, there is a provision of Kasturba Gandhi Balika Vidyalayas (KGBVs) in the Educationally Backward Blocks, which are residential schools for girls belonging to disadvantaged groups such as SC, ST, OBC, Minority, and Below Poverty Line (BPL). KGBVs were functional for classes 6th to 8th under the erstwhile Sarva Shiksha Abhiyan. Under Samagra Shiksha, a provision has been made to upgrade/converge the KGBVs with girls hostels to cover girls up to classes 10th (Type II) and 12th (Type III) to reduce dropout and enhance enrolment of girls at Secondary and Higher Secondary levels. In KGBVs, specific skill training is imparted to provide need-based vocational education to girls.
Further, Special State Specific Projects for varied interventions under equity are emphasized for enhancing access, retention, and quality of girls by promoting enrolment drives, retention and motivation camps, gender sensitization modules, etc. Financial Support is also being provided under State Specific projects as per the allocation of flexi funds under quality to the state subject to viable proposals received from the respective State and UTs. Such projects include Life Skills, Awareness programmes, Incinerators, Sanitary Pad Vending Machines etc.
Moreover, Samagra Shiksha aims at integrating Vocational Education with general academic education in all Secondary/Senior Secondary schools including KGBVs; enhancing the Employability and Entrepreneurial abilities of the students, providing exposure to working environment; and generating awareness amongst students about various career options so as to enable them to make a choice in accordance with their aptitude, competence, and aspirations.
The information was given by the Minister of State for Education, Smt. Annpurna Devi in a written reply in the Lok Sabha on 1st August 2022.