Expectations lead to disappointment. In a student's case, suicide.
The examination pressure is burdening the children and parental pressure is only adding more to it.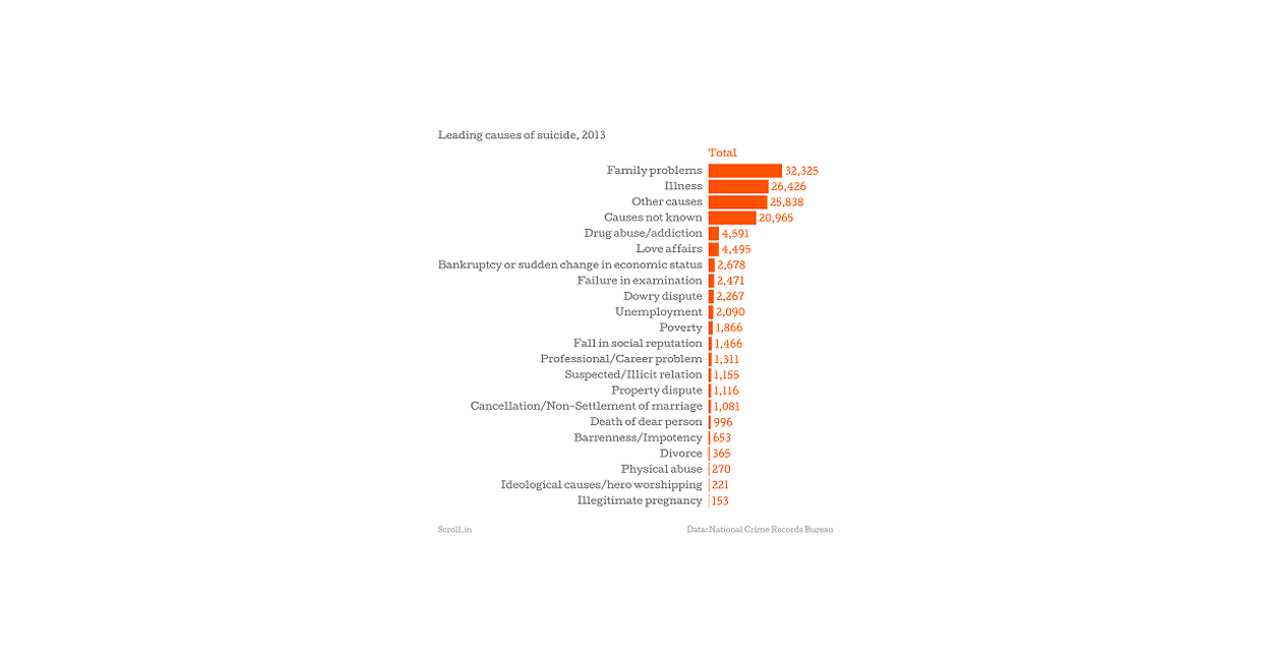 If you take up students' success and students' suicide cases and compare them, you will see that the latter has double the time of occurrence. In India, each year 40 people per 100,000 Indians between the age group of 15 to 29, in other words the most productive age group of our society, kill themselves which accounts for about one-third of suicides in the country.
"A compelling need to excel in academics coming from the family, often tending to abuse, does cripple the student's morale and is one of the greatest causes for failure and breakdown" say leading psychologists.
The national board examinations, especially for Class 12 had become a common concern for parents because the scores in these exams determine colleges and employment opportunities. But the concern hasn't motivated the students, rather stressed them. The pressure to succeed is never ending on the students aged between 16 to 18. When they fail to do so, suicide becomes a gateway to escapism. In 2013 alone, 2471 suicide cases were attributed to "failure in examination."
This cannot be ignored. The only source of communication after the peer group are parents who don't help in reducing this deadly stress. If we view it statistically;
Every 3 seconds, a person attempts to die.
Suicide is one of the top 3 causes of death among the young age group of 15 to 35.
The psychological, social and financial impact of suicide on the family and the society is immeasurable.
About 1 lakh people die by suicide in India every year.
3 people in a day in Mumbai commit suicide.3
2 in a week in Navi Mumbai commit suicide.
Each suicide leaves at least 6 people devastated. 6 lakh people become survivors every year in India.
And if we were to talk about the psychological effects of stress:
Under High stress your biological age can be 30 times higher than your calendar age.
The typical age of onset of social anxiety disorder is 12 to 19
69% of people suffering from stress related disorders such as depression were apprehensive that society would consider them to be crazy.
55 % of people suffering from stress related disorders say they have no or very few close friends.
71% people under stress refrain from social activities.50% of people under stress say they are not able to pursue leisure activities or hobbies.
58% are embarrassed to acknowledge that they are depressed.
77% people under stress say anxiety or disorders such as insomnia or depression hamper their romantic relationships.
What can you as a parent do for the children?
1. Talk – Talking is key element of parenting. After a long day, talk to your child about his day at school, his homework, his friends and teachers. Ask him to join you on healthy discussions. Ask him his views on the current topics. You will know what the beautiful mind thinks and feels.
2. Encourage – Anything a child does, physically or mentally, he looks up to this parents. He doesn't care about anyone's opinion. He wants his parents to give a feedback. You, as a parent are the teacher, friend, confidant to him. It is your responsibility to teach him the importance of success and also teach him to accept the failure without losing faith. Failure teaches more than success.
3. Interact- Learn about your child's interest and hobbies. Make him laugh, play with him, participate in leisure activities. Take out time to build friendship. Because if you wish to advice him after you've built up a healthy relationship, it will not sound like a commandment. He will actually listen and understand your words and would work on it.
4. Seeking help- Opting for professional help is no longer a taboo. Psychologists and counsellors are trained to identify the negative or unusual behaviour and have the remedies too. It not only eliminates the negativity, it also increases understanding between the members of the family.
In my opinion, only a parent who can love and cherish a child through success and failure can raise a well-adjusted and happy person.
Image courtesy: scroll.in
Metaverse Revolutionizes Education: India and China to Benefit by 2031, Says Report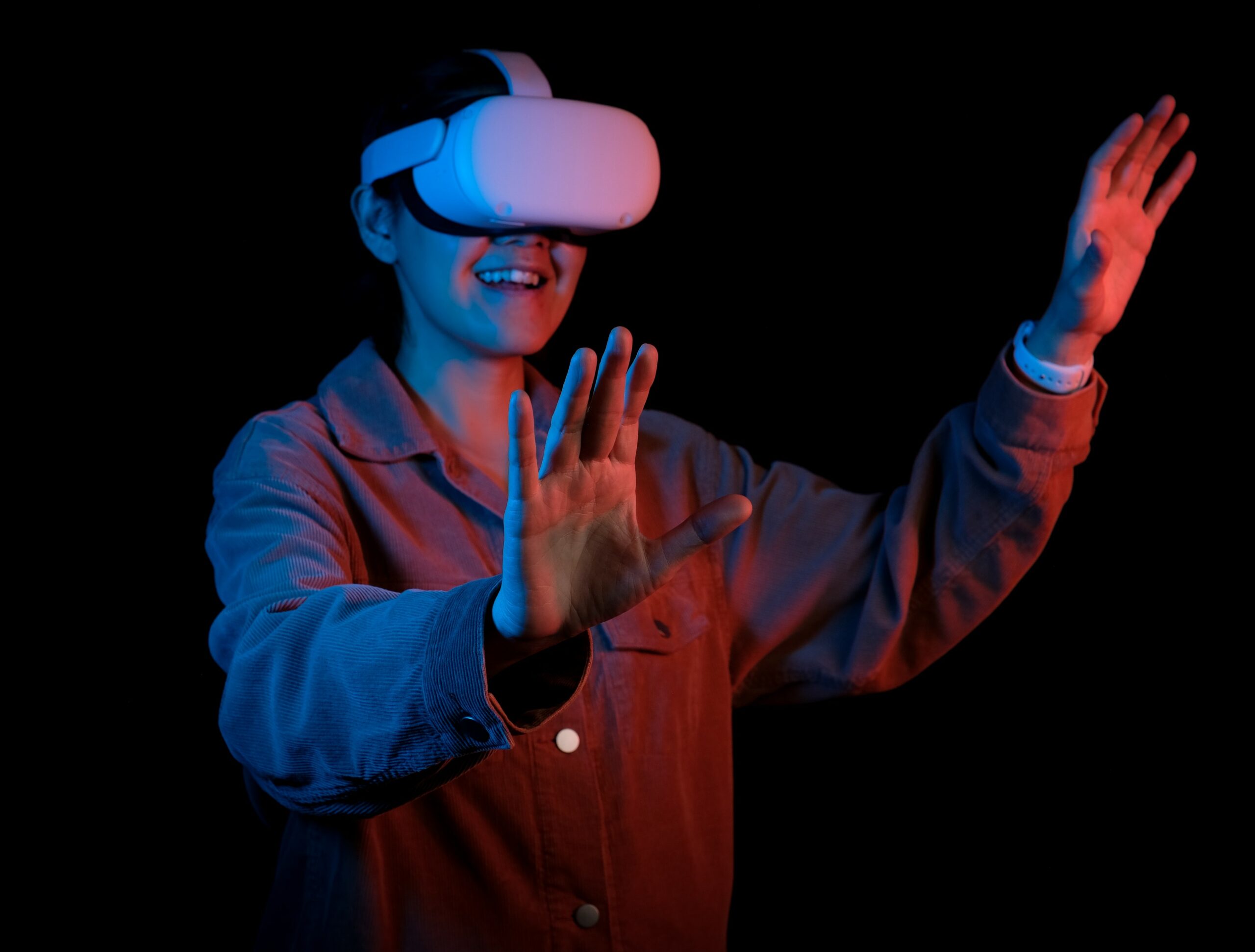 A recent report by research firm InsightAce Analytic reveals a significant shift in the education sector, as the metaverse, supported by blockchain networks, is set to reshape the learning landscape by 2031. With an estimated annual growth rate of 38.42 percent, this transformative fusion of education and the metaverse is projected to generate over $102 billion (approximately Rs. 8,48,980 crore) in revenue.
Metaverse ecosystems, providing fully functional virtual environments for work, play, and social interaction as digital avatars, are poised to revolutionize education. This evolution could see educational institutions establishing their presence in the metaverse, offering inclusive access to education while eliminating barriers such as travel, health issues, and the financial burden of traditional educational necessities.
According to InsightAce's 'Global Metaverse in Education Market Size, Share & Trends Analysis Report,' the surge in e-learning adoption and the growing interest in immersive learning environments are key drivers behind the metaverse's expansion in the education sector. The convergence of factors like increased internet adoption, 5G connectivity, cryptocurrencies, cloud services, and emerging technologies such as AI, VR, and AR further propels this integration.
The report highlights that North America and the Asia-Pacific regions are expected to witness the fastest adoption of metaverse technology in education. Developing nations like China and India, with their substantial populations and advancements across various industries, present promising opportunities for market players.
Numerous metaverse ecosystems, including The Sandbox and Roblox, are already offering captivating experiences in this space. Meta, led by Mark Zuckerberg, is also working to enhance the usability and realism of the metaverse, focusing on making digital avatars appear more lifelike. Despite these advancements, the report emphasizes the need for affordable hardware to seamlessly transition between the physical and virtual worlds. Some ed-tech platforms have already begun integrating metaverse technology into their offerings, including Invact Metaversity, Tomorrow's Education, 21K Schools, Roblox, the University of Miami, and the University of Nevada.
In a move towards metaverse-based education, the University of Tokyo, Todai, introduced a range of study programs in the metaverse. Former India head of X, Manish Maheshwari, sees the metaverse as a solution to address the global education crisis and is now part of the Invact Metaversity team. This emerging trend signifies a transformative shift in the education sector, driven by the metaverse's potential to revolutionize the way we learn and engage with educational content.