EXPERIENTIAL LEARNING FOR CREATIVITY
Dr Reeta Sonawat writes on experiential learning through creativity and its importance.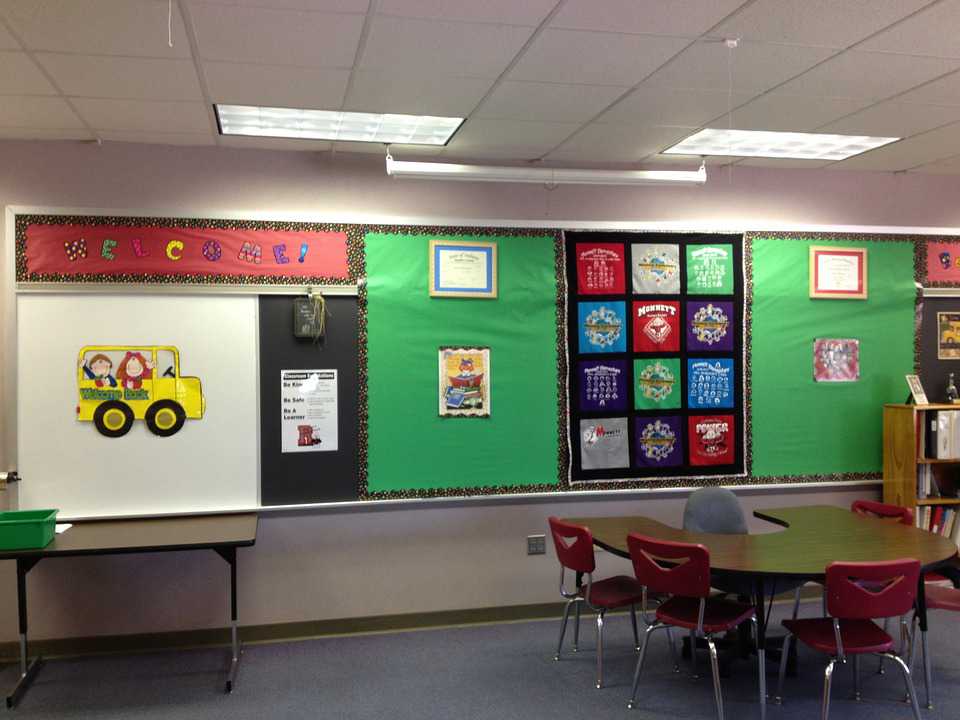 As the word suggests, experiential learning is nothing but 'learning from experience'. This is a learner-centred approach as it allows each individual member to share and handle the responsibility of their experience that results in learning. Incorporating experiential learning in various teaching strategies will help in acquiring effective learning. It will provide each individual opportunity to engage in the activity, critically review the activity, analyse the activity, list the useful outcomes and apply the results in various situations. There are certain ways in which the experiential learning model can be applied in the training. We will understand this way through a creativity activity.
I EXPERIENCE – ACTIVITY, DOING: At this first step, the trainer plans the activity to be conducted. The materials required and the procedure of the activity decided.
Name of the activity: Creativity through experiential learning.
Materials: Circle, triangle and square cut-outs of 3 sizes (small, medium, big) and 3 colours (yellow, green, blue), black chart papers, fevicol, colourful chalks. (materials should be according to group size).
Procedure: The trainer will arrange all the cut-outs at different locations in the given space. All the shapes of a particular size (large/medium/small) are to be placed in close proximity. For example, all small squares, triangles and circle are to be placed on the floor while all medium sized shapes to be placed on the table. Select one place where a large black chart paper sheet should be placed on the ground. Place the Fevicol where it is easily accessible. Similarly, same coloured chalk sticks are to be grouped together and placed across the experiential activity area.
The trainer also decides a strategy to carry out the activity.
II Process – Sharing, Comparing, Processing, Reflecting:
At this step, the activity begins, where the trainers call all the members to participate in the activity. This activity requires minimum of 25 participants. The trainer begins by telling the participants where all the materials are kept. The trainer informs them that they are supposed to follow the instructions. All the participants should follow the instructions together.
The instructions can be as follows:
Pick only green and yellow chalks to draw lines (zigzag, wavy, straight) on the black chart paper. Make sure that no line touches another line.
Use Fevicol to stick only medium size yellow and blue circles and triangles on the space where there are no lines drawn.
Stick small sized cut-outs of any colour anywhere on the paper.
Stick big triangles near the small yellow circles.
Join all the green and blue squares with pink chalk.
Decorate the lines in such a way that they do not touch the detailing or decoration of other lines.
Stick yellow circles on top of any sized triangles.
Write your name anywhere within the empty space without touching any other detailing on the chart paper.
III Generalisation – Drawing conclusions, identifying general principles:
After completion of the activity, the trainer should ask the participants to observe the outcome and list down the important learning that has occurred through this creative experience. The participants after looking at the final product will feel the satisfaction of creating something so good without even knowing what they are creating.
The general principles drawn through this activity can be:
Following instructions
Team work
Collaboration
Cooperation
Sharing
Comparing
Understanding
Comprehending
Physical strength
Writing readiness
Math readiness
Language readiness
Spatial orientation
Taking Turns
Reading Readiness
Pattern recognition
Active Listening
IV APPLICATION (POST-TRAINING EXPERIENCE): After the participants have been actively involved in creating something, it is necessary to help them understand where they can apply there learning. The trainer should make sure that the participants have enjoyed and learned and are able to apply their experience and carry their learning forward. Following are the range of activities where the participants can apply their learning:
Providing stimulations: This type of creative activity is best in providing stimulations for all round development of an individual. The individual develops physically, socially, emotionally and cognitively.
Games: This activity can also be converted into various games, which will develop competition and sportsman spirit.
Skill practice: Various physical, social, language skills are developed and sharpened through such creative activities.
Completing an instrument: The sense of completion brings satisfaction.
Once all these steps are completed the trainer should encourage the participants to speak and discuss individually, in groups or as a full training group. They discuss all the outcomes from the activity. They should be encouraged to think critically about their experience. The trainer should help the participants to put their thoughts and feelings in words. For this process the trainer can:
Ask following questions like, what did you learn from the activity? Was it useful? Your most liked part about the activity, your most disliked part about the activity, how can you make it better? etc.
Help them draw conclusions
Summarise their conclusions
Encourage them to think
Make sure that each participant speaks out their thoughts
Help them learn from each other's perceptive and thoughts
This approach serves as a guide for a trainer who is aiming to carry out an educational experience for the group of learners. This model is best for skills training as it allows participants to practice their skills. Learners assume responsibility of their experience as they create, criticise and apply. Implementing the activity effectively also plays a major role.
Reference:
Experiential Learning is adapted from an excerpt of the paper titled 'Independent Effectiveness: A Reconsideration of Cross-Cultural Orientation and Training', by James A. McCaffery, Ph. D; International Journal of Intercultural Relations, 1986 c.f. Participants' Training Manual on 'Training of Trainers for ICAR Transfer of Technology Projects (1991- 92)'.
Dr Reeta Sonawat is former Dean, Faculty of Home Science, Prof & Head, Department of Human Development, SNDT Women's University, Juhu Campus.
Sarala Birla Gyan Jyoti honoured with prestigious 'Climate Action Project School of Excellence' Award
Only 250 schools globally were recognized because of their intense work on climate education in a whole-school approach. The recognition was awarded by Cartoon Network Climate Champions and Climate Action Project.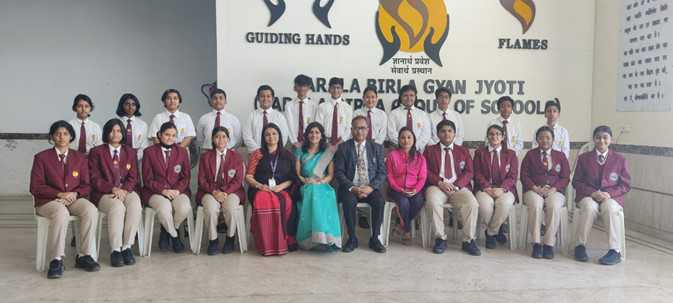 Sarala Birla Gyan Jyoti in Guwahati, India, was awarded the Climate Action Project School of Excellence. Only 250 schools globally were recognized because of their intense work on climate education in a whole-school approach. The recognition was awarded by Cartoon Network Climate Champions and Climate Action Project.
Cartoon Network Climate Champions is a climate change awareness initiative that sets out to inspire kids to take on daily challenges that collectively can make a big difference to the health of our planet. It has been developed in collaboration with WWF, a world-renowned environmental organization.
Climate Action Project is a free, global education project that was launched by Take Action Global, an education non-profit based in the USA, involving 2,700,000 teachers and students across 146 countries. The project aims to help students learn about the climate crisis in authentic ways and disseminate solutions online. The recognized schools submitted their work for the past year and met extensive criteria, including a school-wide commitment to climate education and student solutions.
Sarala Birla Gyan Jyoti has participated in global projects RiseUp4SDGs (India), Let's Be Human, Be One (Serbia), LeapEd Global Learning – Climate Change (Malaysia), the 17 Sustainable Development Goals competitions, implementing the three R's schoolwide and planting gardens in the community, at home and school. Students committed to training to become active Global SDG Ambassadors to raise awareness during virtual Student Hubs with 21 other countries. Students also actively collaborated with students in Brazil, Croatia, South Africa, Sweden and the UK in task-based projects. Currently, all Climate Change projects are student-led.
The selected 250 Climate Action Project Schools of Excellence were announced on 4 November 2021, during Climate Action Day, an annual online live event attended by 250,000 people globally. The event speakers included HRM Prince William, President James Alix Michel, Seychelles, Rick Davis, NASA, Matt Larsen-Daw, WWF, HRM Princess Esmeralda, Belgium, Juan Pablo Celis Garcia, UN Environment Programme, and other world leaders and climate scientists.
The winners were announced by Dan Russell, the voice actor behind several characters in Cartoon Network global hit series The Amazing World of Gumball, and Nandi Bushell, an 11-year-old musician, an influencer, and passionate climate advocate.
Statement by HRM Prince William "We need youth's creativity to repair our planet. We need students to invent and to innovate – to think beyond where we are now and to be optimistic about our future."
Statement by Koen Timmers, Climate Action Project: "Young people have the capacity to do more than learning about climate change. They all can come up with solutions, take small actions, and inspire others to change their lifestyles."
Statement by Dr. Jennifer Williams, Climate Action Project: "Our community of educators has come together in support of climate education for all. We are committed to ensuring students have access to information, ideas, and opportunities to take action for the planet, and, today, these Schools of Excellence are leading the way for the entire world."
Statement by Dr. Diganta Halder, Principal Sarala Birla Gyan Jyoti: "Stopping Climate Change has become a critical issue that needs to be addressed by every human being, but even more importantly in our schools. Students should be aware of Climate Action and the importance of achieving the goals set by the United Nations for peace and prosperity for all by 2030 and to become leaders of impact in the future."