A burning question – are our kids fire safe at school?
While deeming that building safe schools should be a priority for architects, engineers, policy makers, administrators and emergency response planners, the recommendations for School Safety include structural safety of the buildings per se and non-structural measures like awareness generation…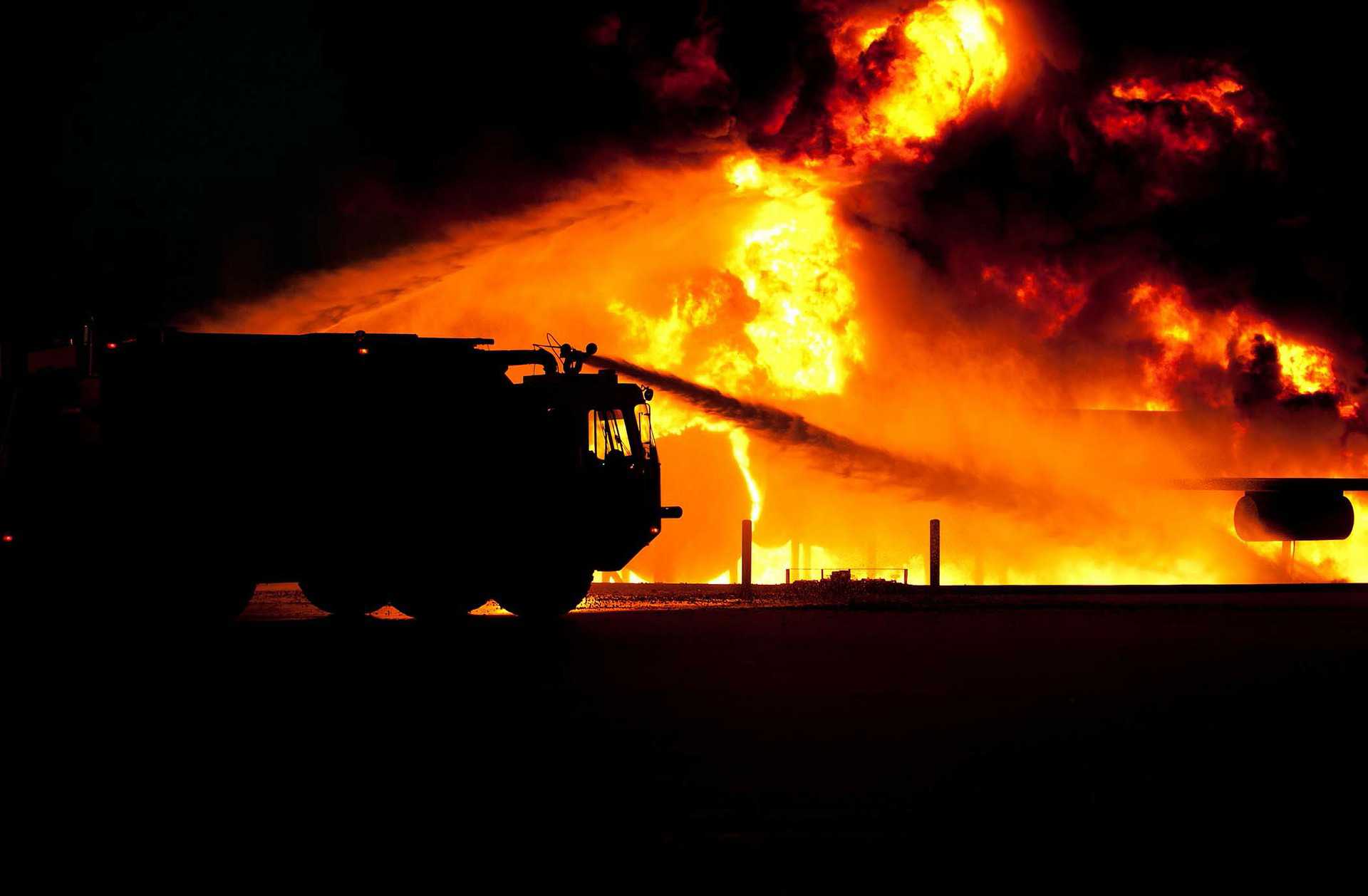 It is common to hear of students failing in school. However, time and again it is schools that fail students on one of the most important counts – their personal safety. News comes in of at least 24 students and teachers perishing in a fire that broke out in a religious school in the Malaysian capital of Kuala Lumpur. The victims were evidently trapped in their dormitory as the windows were barred with metal grilles, which could not be opened from the inside. Even as flames and thick smoke engulfed the sleeping quarters of the residential school, probably caused by a short circuit or a lit mosquito repellant coil, the hapless children remained trapped within as the door was engulfed in flames. A gory end to innocent young lives caused by the callousness of those whose duty it was to protect them…
Malaysian local media report that since 2015, there have been more than 200 fires at such schools. Clearly, it's a lesson no one in a position of responsibility has cared to learn…
India had witnessed an even more gristly catastrophe when no less than 94 children had died in a fire in a school in Kumbakonam, Tamil Nadu, burnt to death in their classroom as the thatched roof caught fire in 2004. This accident had been one of the four major fire accidents and the largest school accident in Tamil Nadu.
The Supreme Court had swung into action. According to its judgement of 2009, it is the fundamental right of every child to receive education free from fear of security and safety. The Court had listed detailed guidelines and ordered that all government and private schools in the country should follow the safety measures prescribed by the National Building Code of India 2005. The Court had also directed that all existing schools must provide fire extinguishing equipment within 6 months.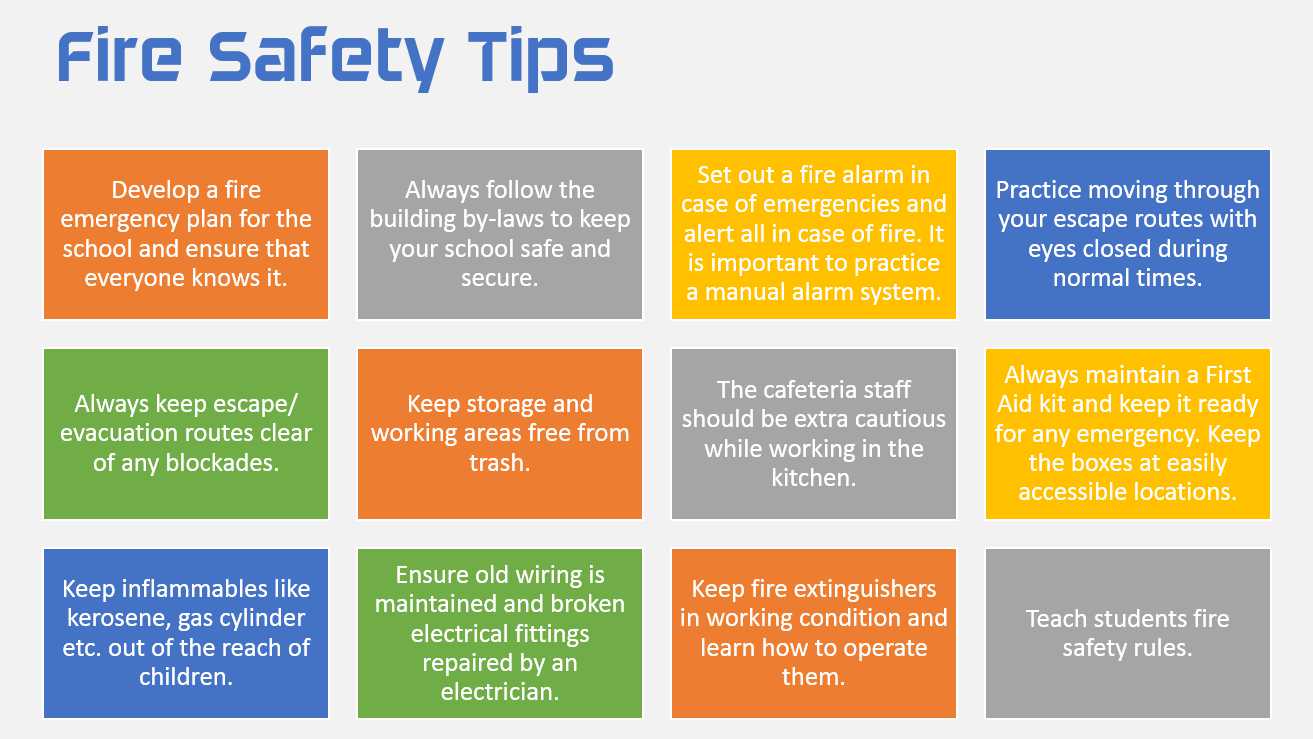 However, the chilling truth, as of just last year, proves that not much has changed. Out of 500 educational institutions with the Greater Hyderabad Municipal Corporation limits, only 29 were found to adhere to the fire safety standards prescribed by the government. A whopping 471 schools had failed to get the No Objection Certificate from the District Fire Officer, which ensures that the school building is well equipped with all safety measures, as prescribed by the Education department. Putting the lives of children in jeopardy appears to be no great matter of concern, as the RTI reply showed.
On the matter of School Safety, the National Institute of Disaster Management (Ministry of Home Affairs, Government of India) stipulates that schools are critical infrastructure entrusted with the responsibility of creating citizens of tomorrow. "A safe and secure environment is a prerequisite for effective teaching and learning. Thus ensuring safety of children, teachers and staff members during disasters is necessary." In the light of tragedies involving school children, like the Kumbakonam fire tragedy, Dabwali fire incident and earthquakes around the world where school children were affected due to unsafe school buildings, it states that it becomes a matter of utmost importance that safety of children is given due consideration, thus making schools safe.
While deeming that building safe schools should be a priority for architects, engineers, policy makers, administrators and emergency response planners, the recommendations for School Safety include structural safety of the buildings per se and non-structural measures like awareness generation, ensuring communication, school preparedness plans, capacity building of students and teachers, rehearsals and mock drills etc.
The onus lies squarely on schools to implement the directives in their true spirit. The law must step in to ensure the rules are being abided by. In the matter of life and death, all would do well to err on the side of caution.
Dr Jagpreet Singh, Principal
The Punjab Public School, Nabha
"We have fire exits in every corner of our school. We conduct mock drills regularly to make students and staff aware of what needs to be done incase of a fire. We have slides at emergency exits on higher levels. We routinely check the expiry of our fire fighting equipment. More important than having the equipment in place is to educate people to operate it. We teach our students too to operate the equipment so that they need not wait for an adult in case of a fire. Even a fourth grade student in our school can operate the equipment!
We are a residential school and parents trust that we are good guardians of their children. Children also need to be told why mock drills are not a fun activity but is something that they need to know in case of an emergency."
Dr Nripen Kumar Datta, Principal
Miles Bronson Residential School, Assam
"The state fire department does fire audits and gives a certificate of compliance. We are also an IGBC green school and they do intensive checks and audits when it comes to safety in schools. Since we are a boarding school, it is our duty to care. We believe in parenting in absentia. We make sure that we go beyond regulation when it comes to safety of our children. We have installed cylinders, vents and other fire fighting equipment at vantage points. We also highlight the phone numbers of the fire brigade around the school."
Dr Sunita Swaraj, Principal
The Heritage School, Delhi
"We have 54 fire extinguishers and 17 hose rill drums in our school. Quarterly fire drills are done for students and teachers. Teachers and students are also given training on use of these equipments quarterly.
Our school is aware of fire protection and our teachers and students are familiar with the school's protection system. We have maps posted in every class identifying the nearest safety exit. We have fire drills while the school is functioning so that any child who needs extra assistance can be identified.
Regular checks not only by authorities but by the HOS should be made mandatory.
Licenses of those schools should be cancelled who do not follow strict guidelines."
Dr. Swati Popat Vats, President
Podar Education Network
"Fire is a hazard that can cause huge calamities in school especially because schools are sitting 'time bombs' as they are full of paper and wood! Most schools lack fire safety guidelines. Many have fire hydrants and fire extinguishers but they are either expired or staff don't know how to use them. Fire drills should be an integral part of all schools, be it preprimary, primary, secondary, daycare etc.
I also feel that one cannot call schools 'errant' because there are no guidelines given to schools about fire or any other safety. Errant is when a school is trained and given guidelines and does not adhere to the same. So it is imperative that our HRD ministry should now come out with school safety norms for all areas of safety and then do regular checks on schools for the same. Let me give you an example, we run nurseries in UAE and here before we start a centre, the fire safety department gives us guidelines that we have to adhere to and then they come to check and only when we get a certificate from them can we start the centre. Then throughout the year, fire safety inspection will be conducted and if we err we will be given a notice and time frame within which to rectify. Similarly health authorities, municipality all have their guidelines in place and schools have to adhere to the same.
So first our country needs to set safety guidelines for schools to follow and then there should be regular checks on the same. I am the President of the Early Childhood Association and we have come out with comprehensive safety guidelines for schools which I feel should be mandatory for all schools."
Harleen Mohanty, Head of School
Vega School, Gurugram
Learners' safety is non-negotiable at Vega Schools, Gurgaon. Vega, with its 21st century infrastructure, is fully equipped to deal with fire hazards. The school has 30 fire exit doors, 67 fire extinguishers and 14 hose reels. We also have about 500 sprinklers and three fire pumps. Our building is cladded with highly fire resistant material.
Our learners, learning leaders and the support staff are completely aware of the safety procedures and the fire drills. We do conduct these drills on a quarterly basis.
Fire hazard is generally not taken seriously by schools; however some schools do carry out mock drills for learners. It is essential that the concerned authorities pay more attention to ensure that schools comply with all safety procedures. Post checks, the errant schools must be penalised as many young lives are at stake. There should be absolutely no compromise on learners' safety."
Lata Vaidyanathan, Director
TERI Prakriti School, Gurugram
"In all the schools that I have worked with, the fire preparedness was good.
Whether it can be better is a matter of perspective. But for any school that is recognised, it is a legal requirement for us, according to the affiliation rules, to have fire preparedness in place. It is a mandated requirement. Right from the architecture stage of any new school or old perhaps, it requires to be factored in. I also know of schools looking for recognition and have been refused because of lack of fire preparedness. In all the schools that I have worked, we have always stayed on the right side of the law when it comes to safety.
There are procedures, manuals, layouts, investment and readiness when it comes to installing fire safety equipment. The problem is never with the infrastructure not being in place. But what is sometimes a concern is that the manuals or the rules and regulations also mandate that there are fire safety committees, fire safety student bodies, there are regular meetings to be held, the gadgetry needs to be regularly checked and a certificate saying they are all in good condition should be issued. Everyone in the school needs to be trained by people who are authorised to do so, to tell us how to use, what to use – like in some kinds of fire, you throw sand, for some other kind, you use water or air. These committees must not just be on paper. They have to be properly done. Also, you need to do mock drills to educate children too, at least twice a year, if not more. It's not about the infrastructure or the manual, it's about training people who follow their manual in a very strict way. The response given by personnel in a school in the time of a disaster is most important. They need to know what exactly needs to be done in case of a disaster."
Supriti Chauhan, Principal
Raghav Global School, Noida
"At Raghav Global School, we are especially particular about the safety and wellbeing of our children and members/ personnel at school. We have a Fire Safety Policy/ protocol covering the whole school; which has SOPs to ensure the safety of staff, students and visitors. Our Estate Manager provides staff with training; our senior students are also trained in preventive and eliminative fire safety drills to ensure a 'Safe School Plan' drill (it involves checking that the fire-detecting alarms and fire-fighting equipment are in working condition, and evacuation drill). It is an activity that we all undertake every three months. The same is recorded and documented (which we very proudly upload on our school's FB page too!).
We ensure that a sufficient/ realistic fire risk assessment is undertaken at our school premises and it is reviewed periodically. If there are any floor plan changes or process changes in the school wing, the subsequent changes are shared with all stakeholders in the School Assembly, Club Periods and Circle Time. We have recently added floor 'mark-up arrows' in all our corridors floors for visual cues for our children, for a more effective evacuation.
Although on paper most schools are 'equipped' for fire safety I wish I could say that they have it in the 'true' spirit too. And there isn't any plausible reason to it… It definitely isn't about the money (as it hardly costs much, considering what could be at stake). It is more about getting your priorities right and the efforts towards it.
I certainly feel that if there were more stringent check mechanisms in place, schools would take Fire Safety very seriously. One shouldn't be in a blissful ostrich maneuver nor need a wake-up call only after a mishap.
Preventive preparedness and mitigation is what we should all be practicing, period."

Brig. Ram Chhillar (Retd.)
Advisor WHAM – Winning Hearts And Minds
"Any loss of any life – especially innocent, helpless school children to fire accidents – is extremely painful and devastating for the affected families. More so, when these could be prevented with a bit of awareness and proactive measures by the authorities. Unfortunately, Fire Safety is given the least importance. When we talk of security of Homes, Educational and Medical Institutions, the matter is often left to untrained staff with primitive Fire Safety equipment. Majority of the fire casualties can be decreased if we take the time to spread the word of fire prevention and to learn about fire prevention measures. We need to go beyond lip service to this extremely important issue. Fire Safety must be taught to everyone, no matter how young or how old, what race, what religion, or natural origin. Fire prevention is important and hence, WHAM (Winning Hearts And Minds) has decided to focus on this important but completely neglected issue. No one deserves to have their life taken by the flames that could have been prevented."
Kavinder Khurana
MD, Kansi Technovation Pvt. Ltd.
"Our unique automatic and portable fire extinguisher FIRE 1on1 operates automatically and kills the fire in its incipient stage without any manual intervention. This product is ideal to be installed in schools at strategic locations, from where the fire can erupt. It can also be picked up by any child and thrown into the fire to make way to evacuate. No training or maintenance is required for this product. This product has been installed in few schools, whose management was proactive towards the fire safety and security of their students but many schools do not purchase such equipment as they have already spent the budgeted money on the conventional fire extinguishers, which are rendered useless as they are very heavy and can be operated by trained personnel only. Children cannot operate them in case of fire accidents. In a school with a strength of 1000 students, the cost of installing automatic and portable fire extinguishers is just Rs.4-5 lakh and this product comes with a five year warranty. The cost of installing such automatically operated extinguishers is hardly Rs.8 per student per month, which is very affordable."
This story appears in the September 2017 issue of ScooNews magazine.
11 Free Mental Health Courses for Teachers
These free online courses on mental health will help teachers continue their development and improve the lives of their students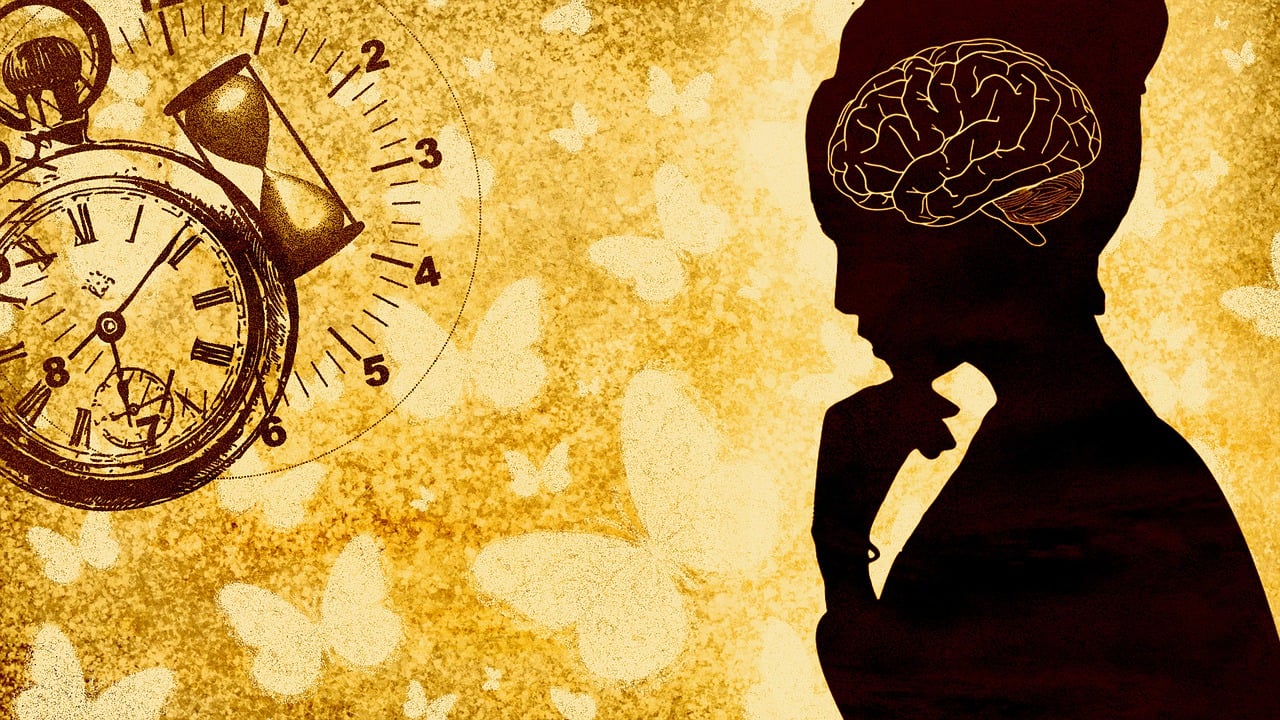 This article is a compilation of free mental health courses that seek to inspire teachers on handling mental health issues and provide mental health education and become better counsellors. 
What is mental health?
Mental health refers to people's cognitive, behavioral, and emotional well-being. It can be defined as a state of well-being in which an individual recognizes his or her abilities, can cope with everyday stresses, work productively, and contribute to their community.
"You don't have to be positive all the time. It's perfectly okay to feel sad, angry, annoyed, frustrated, scared, and anxious. Having feelings doesn't make you a negative person. It makes you human."

Lori Deschene
This article covers free online mental health courses. Some of these are available with free certification whereas a few allow you to learn for free, and charge a fee for the certificate.
Be There Certificate
The Be There Certificate is a free, self-paced learning experience designed to increase mental health literacy and provide the learner with the knowledge, skills, and confidence needed to safely support anyone who may be struggling with their mental health.
The Be There Certificate is offered by Jack.org, a Canadian youth mental health charity, in partnership with the Born This Way Foundation.
You can download a PDF of your certificate after completing all six modules of the free Be There Certificate online course.
Introduction to adolescent mental health
This course aims to raise awareness of mental health and a range of adolescent mental health problems. It has been designed with the latest research evidence in mind. It aims to provide you with the tools to explore different approaches which will help you reflect on the different ways that you can identify a young person who is struggling and consider how they can access support.
You will get a free Open University digital badge for completing the course and passing the quizzes! The badge can be displayed, shared, and downloaded as a marker of your achievement. 
Managing Happiness
What is happiness? What makes you happy?' Can you get happier through study and effort?
This, Harvard University designed course, answers these questions and shows you how you can use the answers to build a happier life. It introduces you to the modern science of human well-being and shows you how to practice it.
While the course is free to attend, you can get a verified certificate for $149 (on edX).
"Over the course of the past decade, there's been increased willingness to recognize mental health as an essential part of one's well-being."

Nicole Spector
Mental Health Training for Teachers
This free online training course will help you identify mental health issues in adults and children in a school setting.
This course trains you to recognize mental health problems in colleagues or students in a school setting. When you recognize mental health signs or symptoms, you can offer help or refer them to professionals. This course discusses the complexity of mental health and equips you with the skills to support others to manage their mental health effectively.
A digital certificate is available on successful course completion for €21.00.
Making sense of mental health problems
In this free course, Making sense of mental health problems, you will learn about how key perspectives in the field have made sense of mental health problems. By directly relating key perspectives to a case study, you will reflect on how the medical perspective, psychological perspective, and social need perspective come to make sense of mental ill-health.
A free statement of participation is issued on completion of this course.
The Science of Well-Being
This course by Yale will engage you in a series of challenges designed to increase your own happiness and build more productive habits. 
As preparation for these tasks, the instructor reveals misconceptions about happiness, annoying features of the mind that lead us to think the way we do, and the research that can help us change. 
Enrollment in this course is free, however, certification is available on a paid basis.
Supporting children's mental health and wellbeing
After studying this course, you should be able to:
understand the influences on mental health in young children aged 0–5

identify the factors that contribute to good mental health in children

explore national and global influences on children's mental health

develop knowledge about strategies and interventions to improve mental health in children

examine how adults and society can support children's mental health and well-being.
Enrolling in this course will give you the opportunity to earn an Open University digital badge. Badges are not accredited by The Open University.
"Things not to say to someone with mental illness: Ignore it. Forget about it. Fight it. You are better than this. You are overthinking."

Nitya Prakash
Suicide Prevention
This course explores the science of suicide research, prevention, and intervention.  
Topics will include terminology, epidemiology, historical and contemporary theories of suicide, modern approaches to suicide research, empirically supported approaches to prevention and intervention, and the lived experiences of those with suicidal thoughts and attempts.
Enrollment in this course is free, however, certification is available on a paid basis.
Teach Mental Health Literacy
In this course, educators will learn how to apply this classroom-ready, web-based, modular mental health curriculum resource as well as develop their own mental health literacy. 
Educators can then use this resource to successfully address mental health-related curriculum outcomes designed to be delivered by teachers to students aged 12 to 19.
Participation in this online course is free. An optional certificate of completion is available for $50 (Please select this option when you register as it cannot be selected once you finish the course).
Talk to Me: Improving mental health and suicide prevention in young adults
This course will help you learn strategies to improve the mental health of young people in your life, recognise concerning behaviours, and feel better prepared to have conversations about mental health.
Key topics in this MOOC include understanding contributing factors to poor mental health, how to talk about addressing poor mental health, and strategies to increase mental fitness.
Enrollment in this course is free, however, certification is available on a paid basis.
Mental Health and Nutrition
Interested in the fascinating interrelation between food and brain health?
This course is for you! This course is based on world-leading research into the links between nutrition and mental well-being. The course will cover evidence supporting the premise that eating better, and taking additional nutrients when appropriate, can improve mental health for many people.
Enrollment in this course is free, however, certification is available on a paid basis.